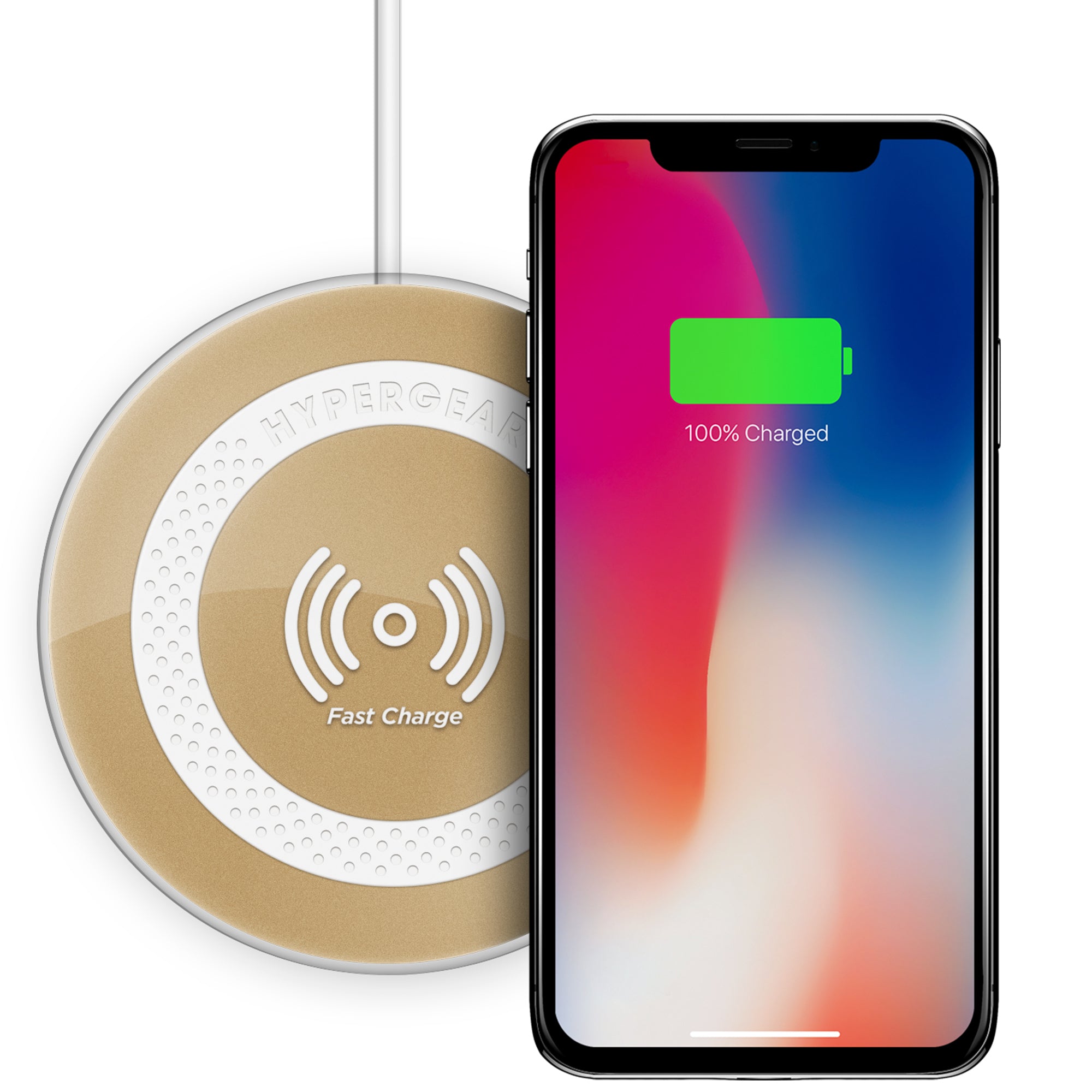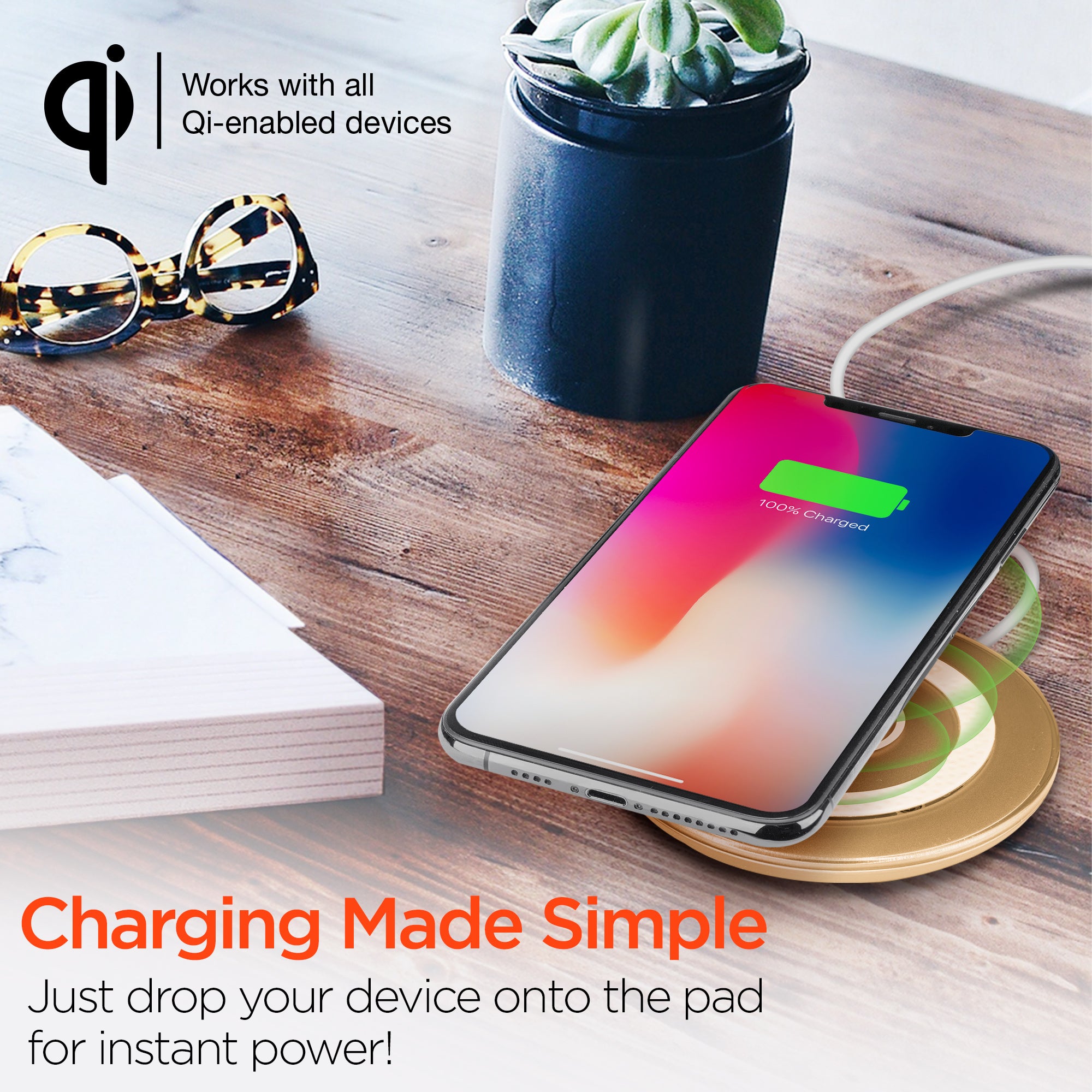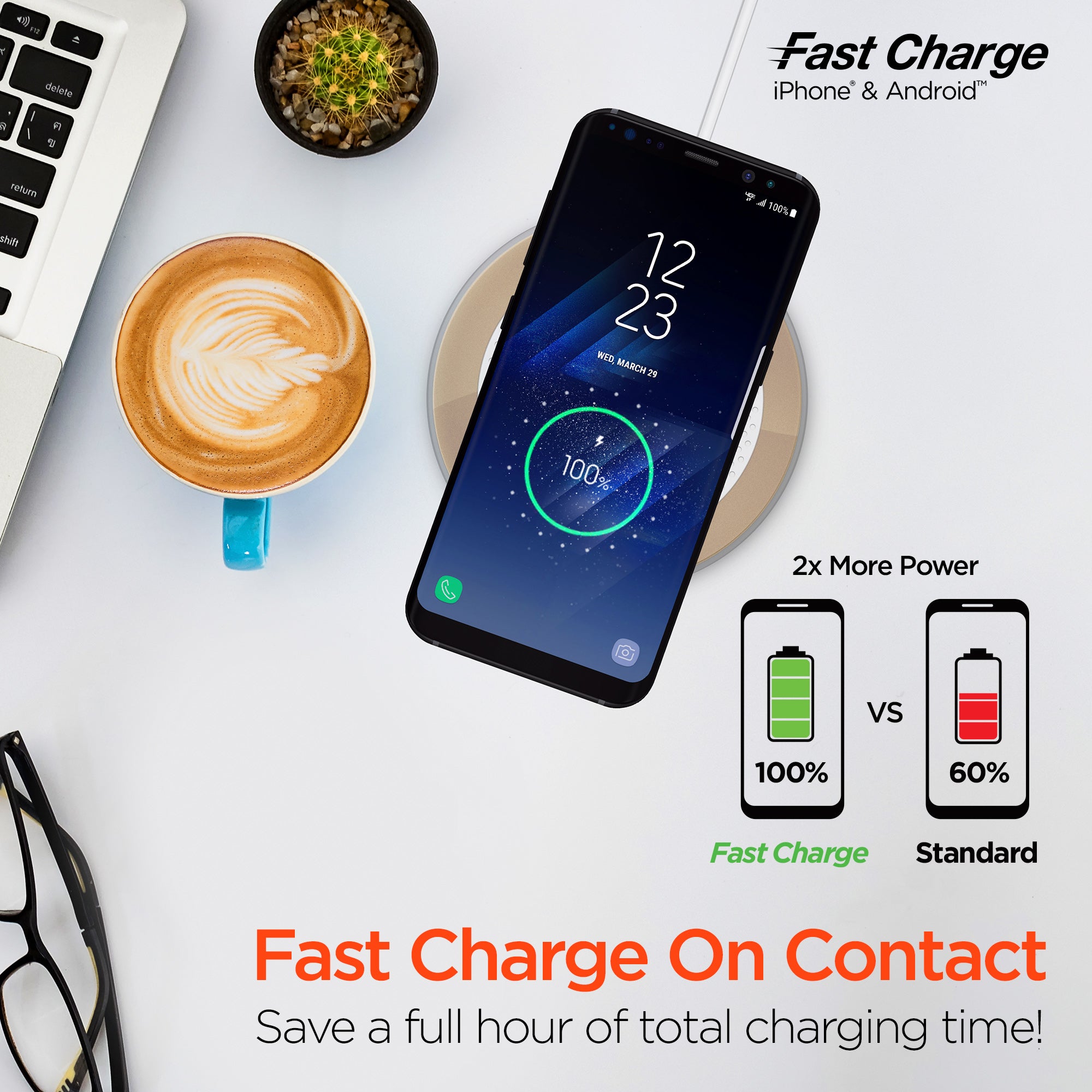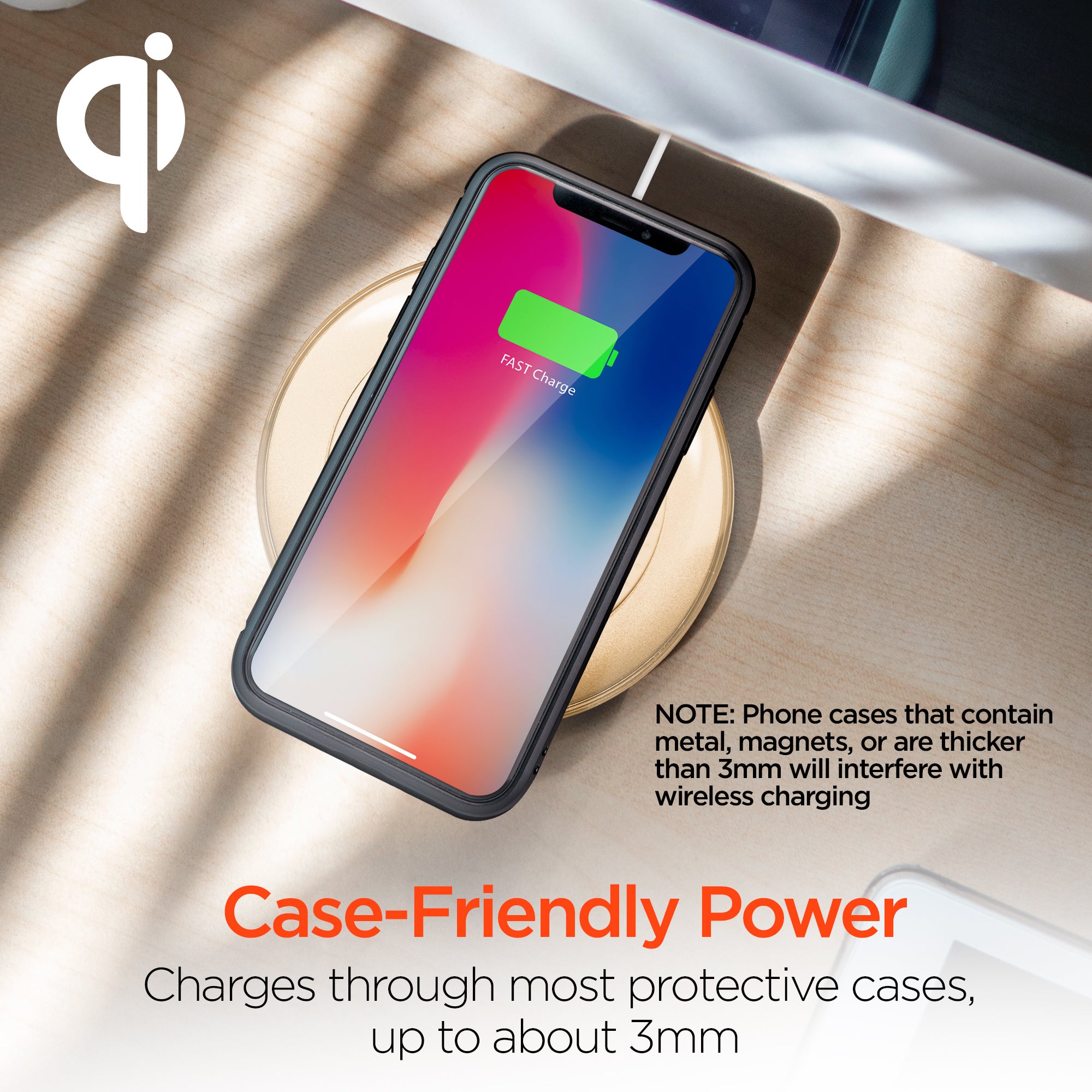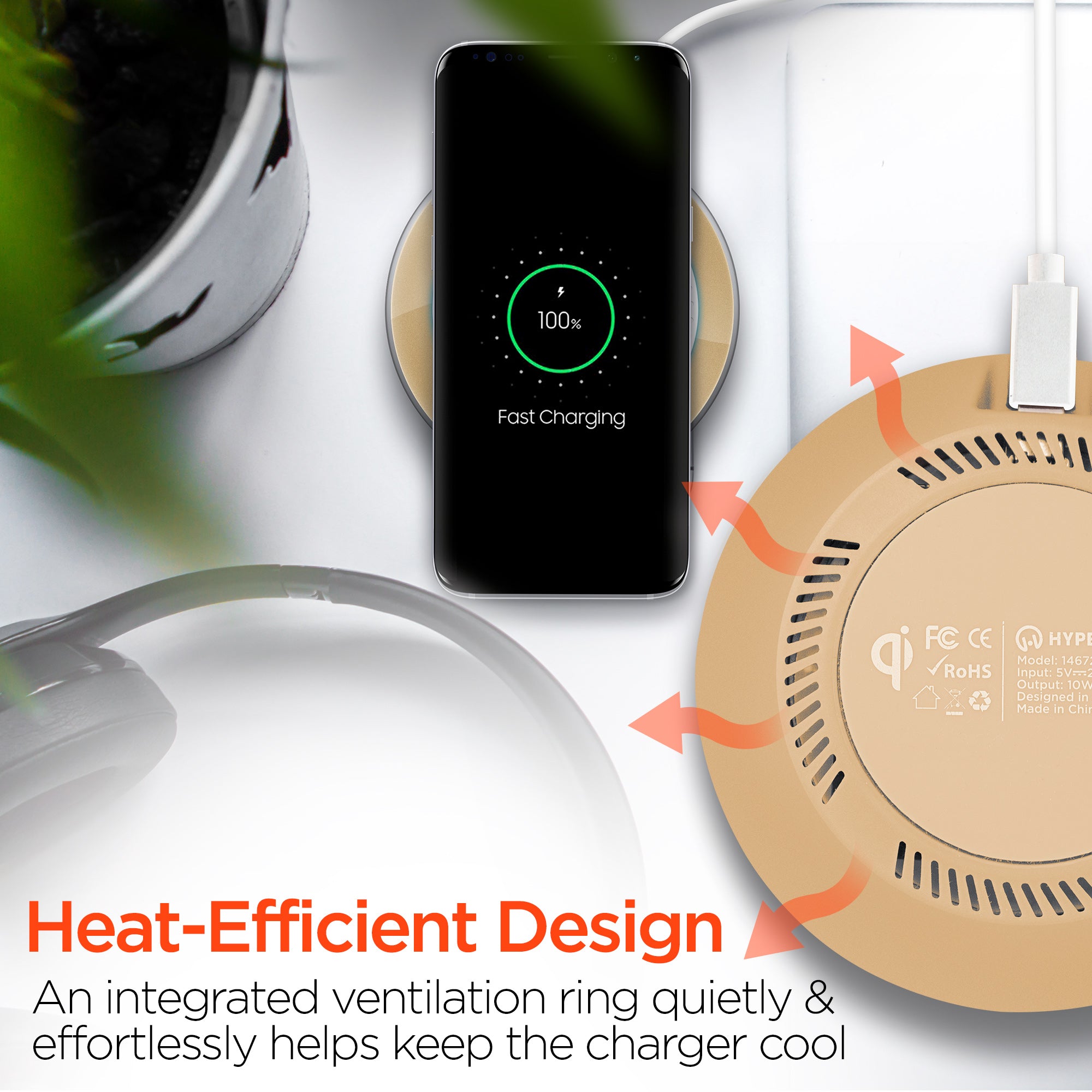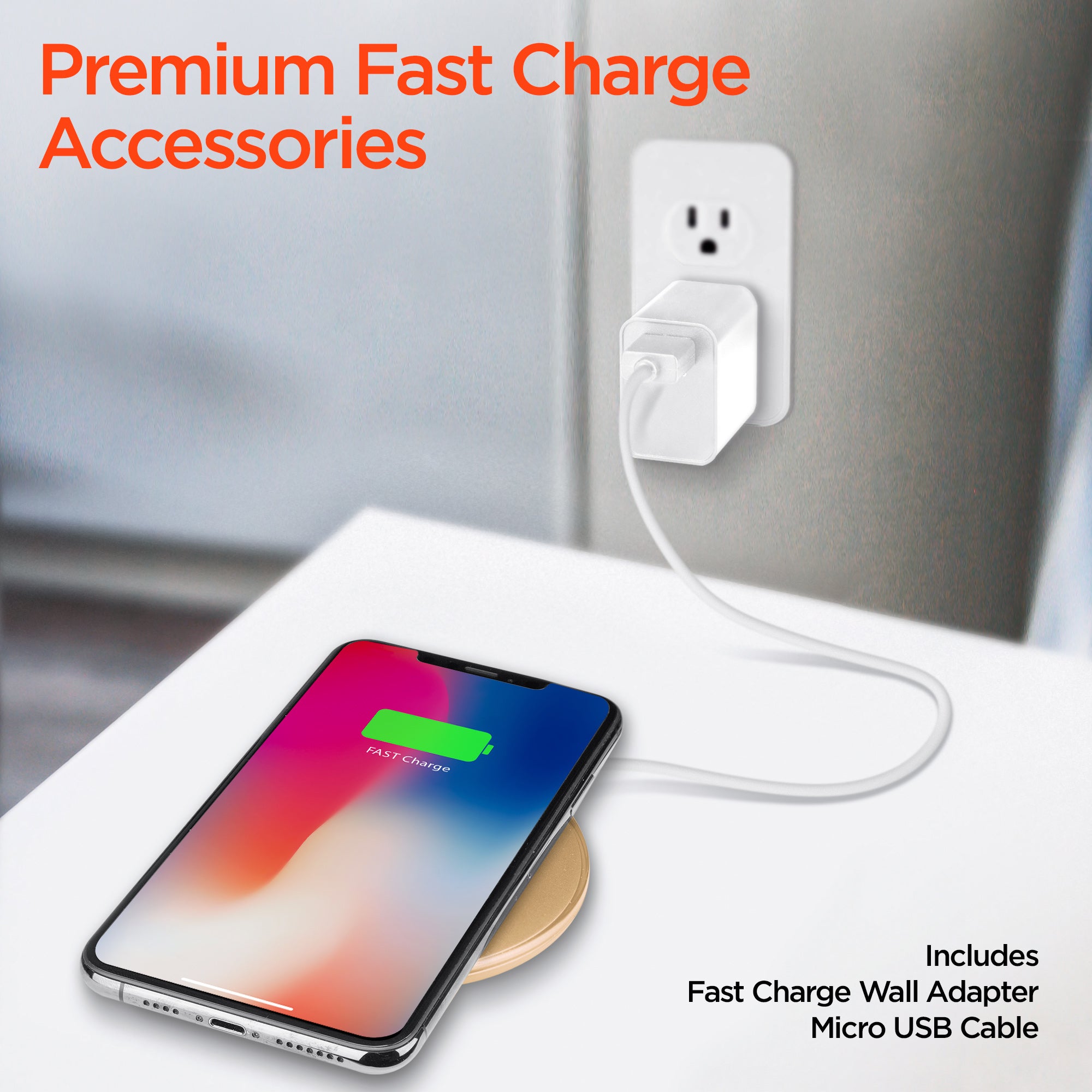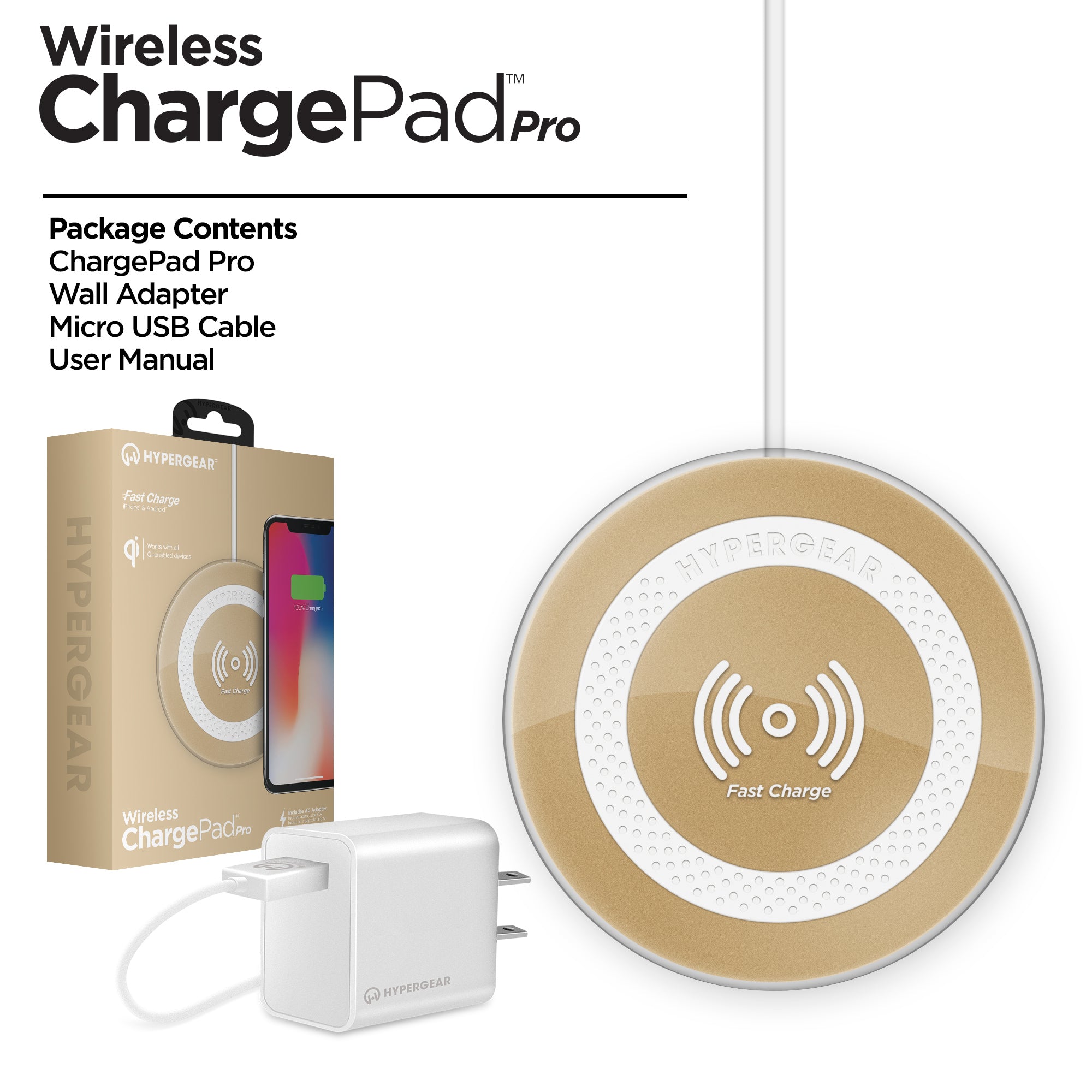 Free shipping on all US orders over $50
Orders Ship within one business day
30 Day Return Policy
Hassle-free Returns
Fast Charge on Contact
Say goodbye to tangled wires and lost charging cables. The ChargePad Pro utilizes Qi Inductive Charging Technology that eliminates the need to constantly plug and unplug charging cables each time you want a power boost. Just set your device on the pad to fast charge on contact! Engineered with double the power of standard wireless and wired chargers, the 10 watt maximum output can save you a full hour of total charging time! This is Power Simplified.
Android
Fast Charge

iPhone
Fast Charge

Quiet
Operation

Case
Compatible
---
Made for Qi-Enabled Devices
Charge all Qi-enabled devices or devices equipped with a Qi-Enabled receiver. Qi-ready devices include the iPhone Xs/X, iPhone Xs Max, iPhone XR, iPhone 8/8 Plus, Samsung Galaxy S9/S9+, S8/S8+, Note9, and more.
---
Fast Charge On Contact
Engineered with double the power of standard wireless and wired chargers, the 10 watt maximum output can save you a full hour of total phone charging time!
---
Heat-Efficient Design
The ChargePad Pro features an integrated ventilation ring that quietly and effortlessly helps keep the charger cool while in use.
---
Premium Fast Charge Accessories
This all-in-one wireless charging system includes a powerful Fast Charge wall adapter and a 4ft Micro USB cable, giving you everything you need start charging right out of the box.
Note: Fast Charge mode requires use of the included accessories. Standard 1A or 2A adapters are not powerful enough for this charger and may cause it to malfunction or overheat.
---
Guaranteed Reliability
HyperGear products are performance tested and vetted through a rigorous quality inspection process to ensure reliability. HyperGear offers friendly customer service and a Limited One Year Warranty to the original purchaser that the product shall be free of defects in design, assembly, material or workmanship.
Package Contents:
• ChargePad Pro
• Wall Adapter
• Micro USB Cable
• User Manual
California Prop 65 Warning
WARNING : Cancer and Reproductive Harm www.P65Warnings.ca.gov
Customer review
Recently upgraded to the iPhone XS Max after somehow getting through 4 years with the 6 Plus and decided wireless charging is one of the "perks" of such an upgrade. I don't use the phone all that much compared to my iMac and MBP and being that I live in SoCal, I constantly have the phone plugged in for charging in the car so it's actually very rare my phone's battery falls below 90% during the day. Even during my 2~3 week business trips to Asia which I make 3~4 times per year, the battery level rarely falls below 70%. So, fast charging is not a necessity for me although it's certainly a nice feature. I can tell that this does charge. It really is nice to lay the phone down on this pad. When I pick up the phone, it's at 100% and ready for a full day or two.
Customer review
After doing extensive research I decided to buy this Hypergear 7.5W Wireless Charger for iPhone X/8/8 Plus, 10W for Samsung Galaxy S9/S9. I have an iPhone X and wanted to try out the wireless charging featured. I leave my phone charging overnight on my nightstand. I have a spigen clear polycarbonate case on my phone. The phone connects and starts charging every time I place it on the charger. My phone has not gotten hot while it is charging.
Customer review
If you want to fast charge your compatible iPhone or Samsung phone, this charger will do the trick.
Customer review
I am very impressed with this charger for the price and features. I have only had it for a few weeks, so I can't review longevity of it. At this point, I would highly recommend it to others and buy it again.
Customer review
I have arthritis and have had trouble charging my phone with the plug in attachment and it was even worse taking out the charger cord. Hated when I had to charge my phone. The ease of charging my phone with this wonderful device is fantastic. Charge actually seems to last longer than before. Love love love this. WILL NEVER GO BACK TO OTHER CHARGERS!!!! Just place my phone on device and walk away. Just pick up phone and go when done.

Orders Ship within one business day

30-day Returns

Hassle-free Returns