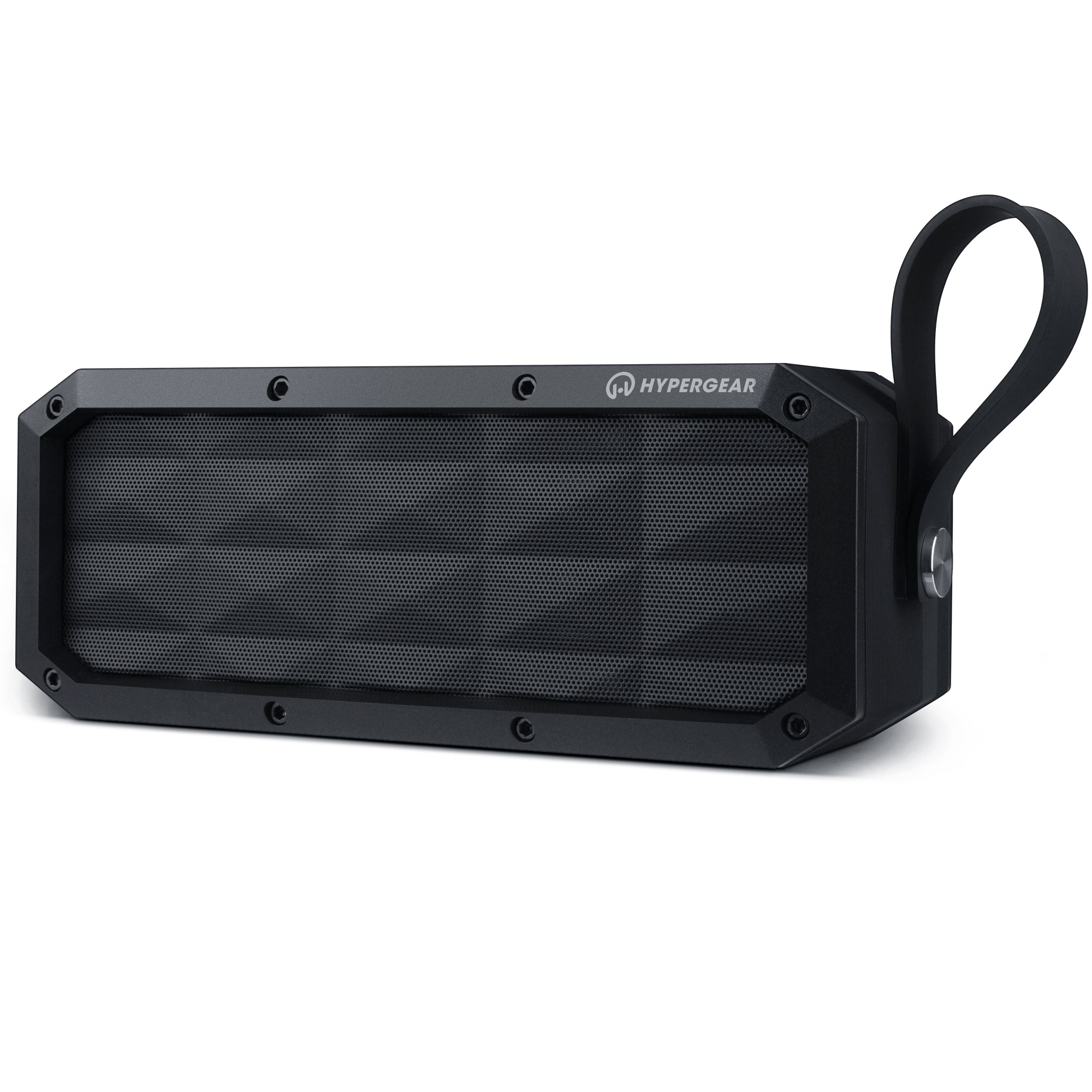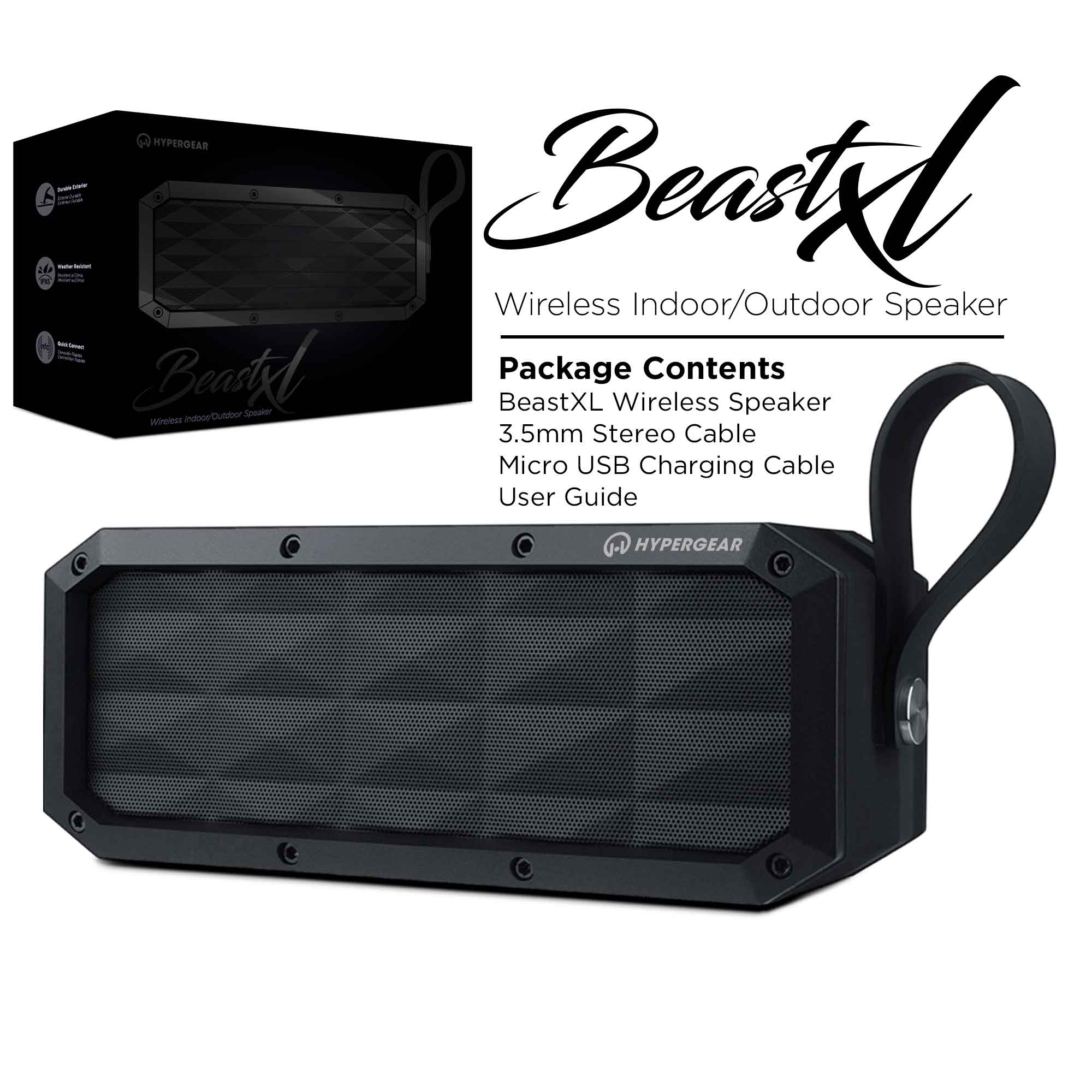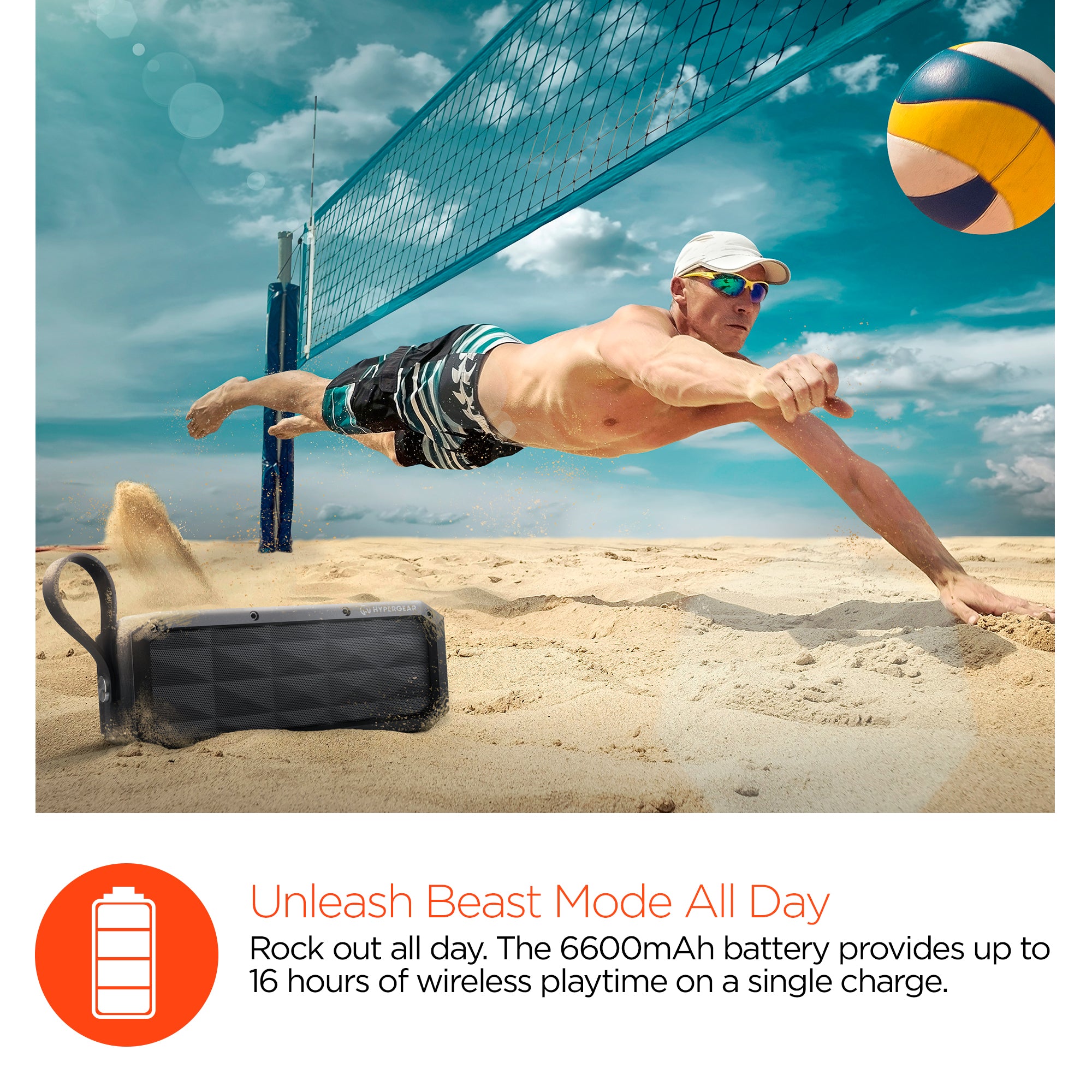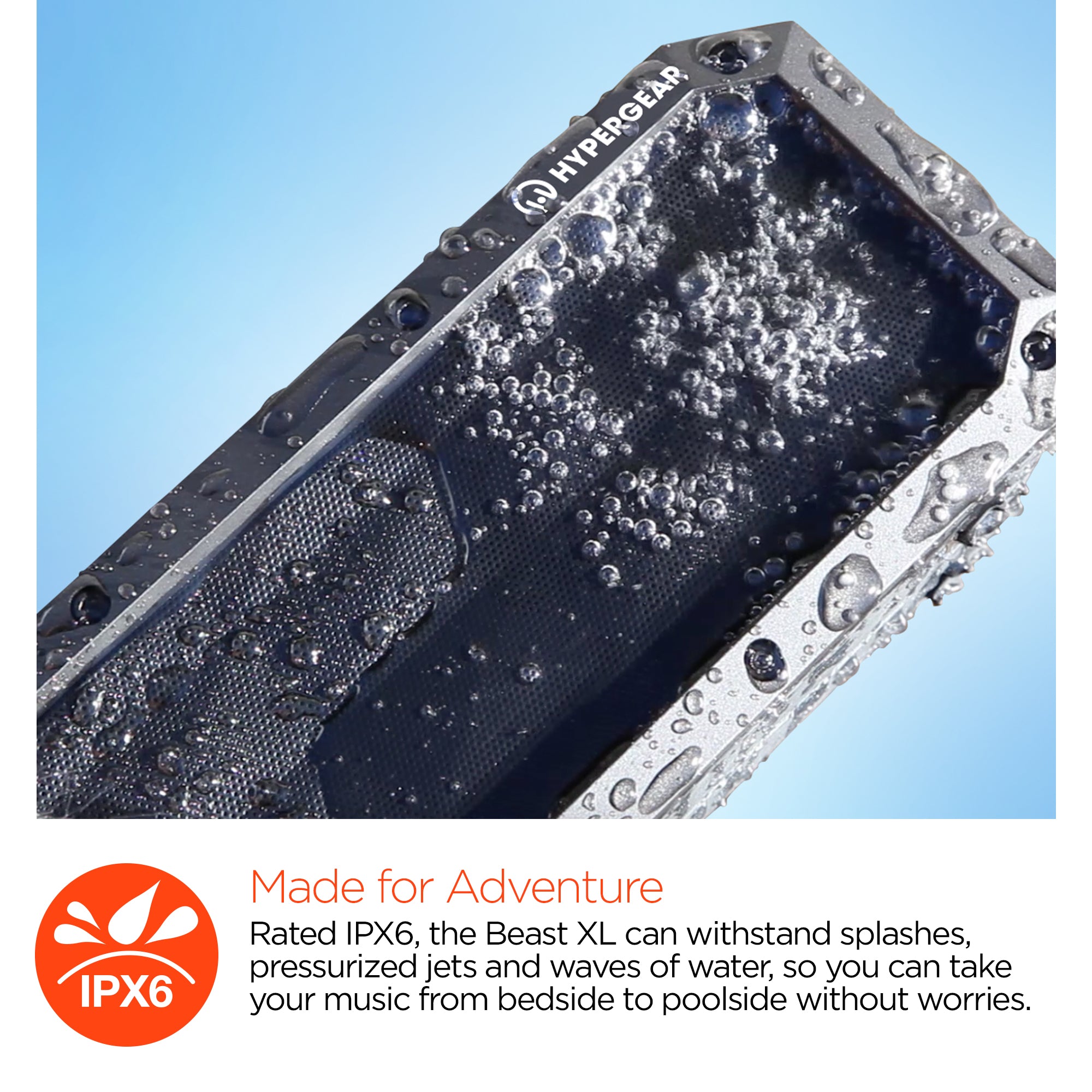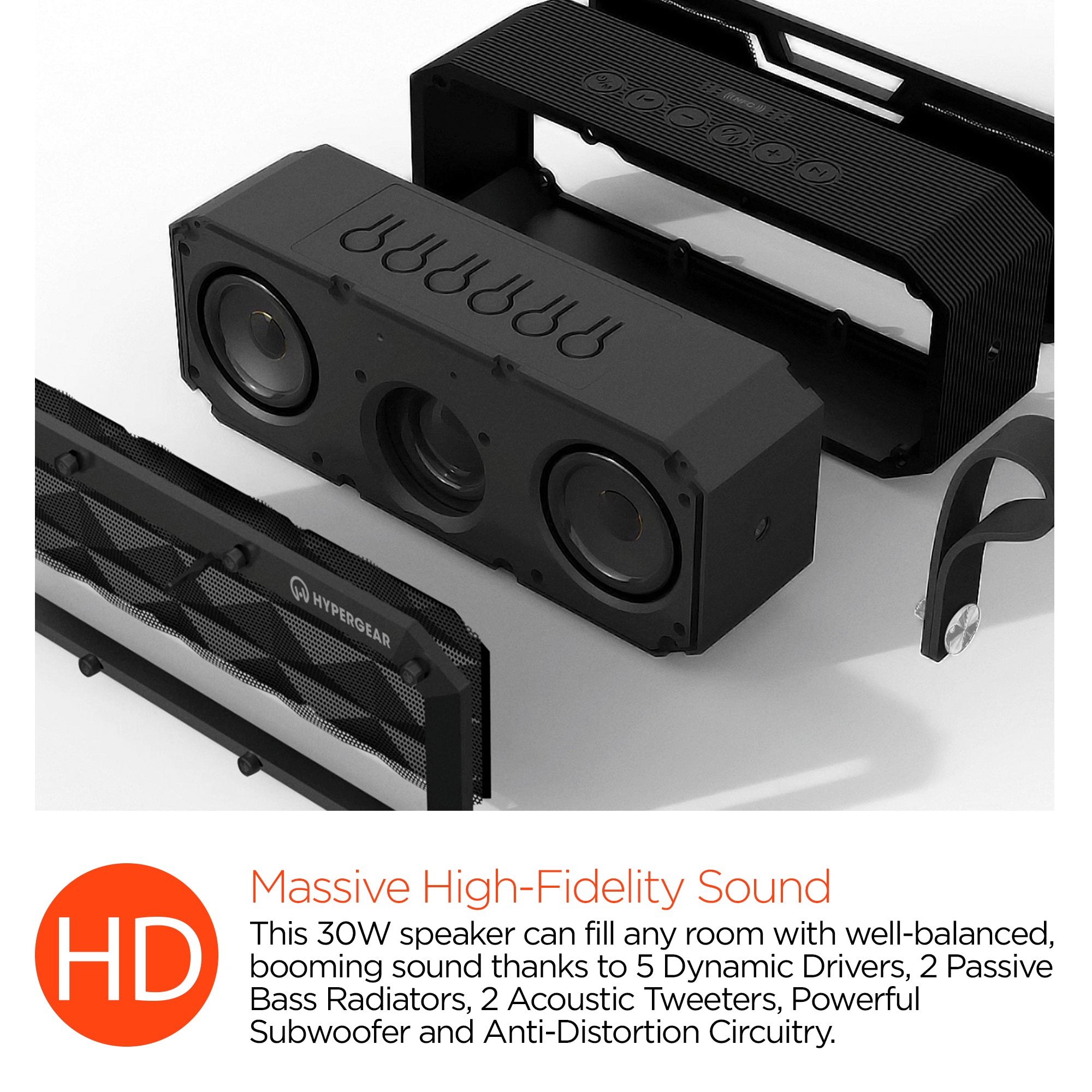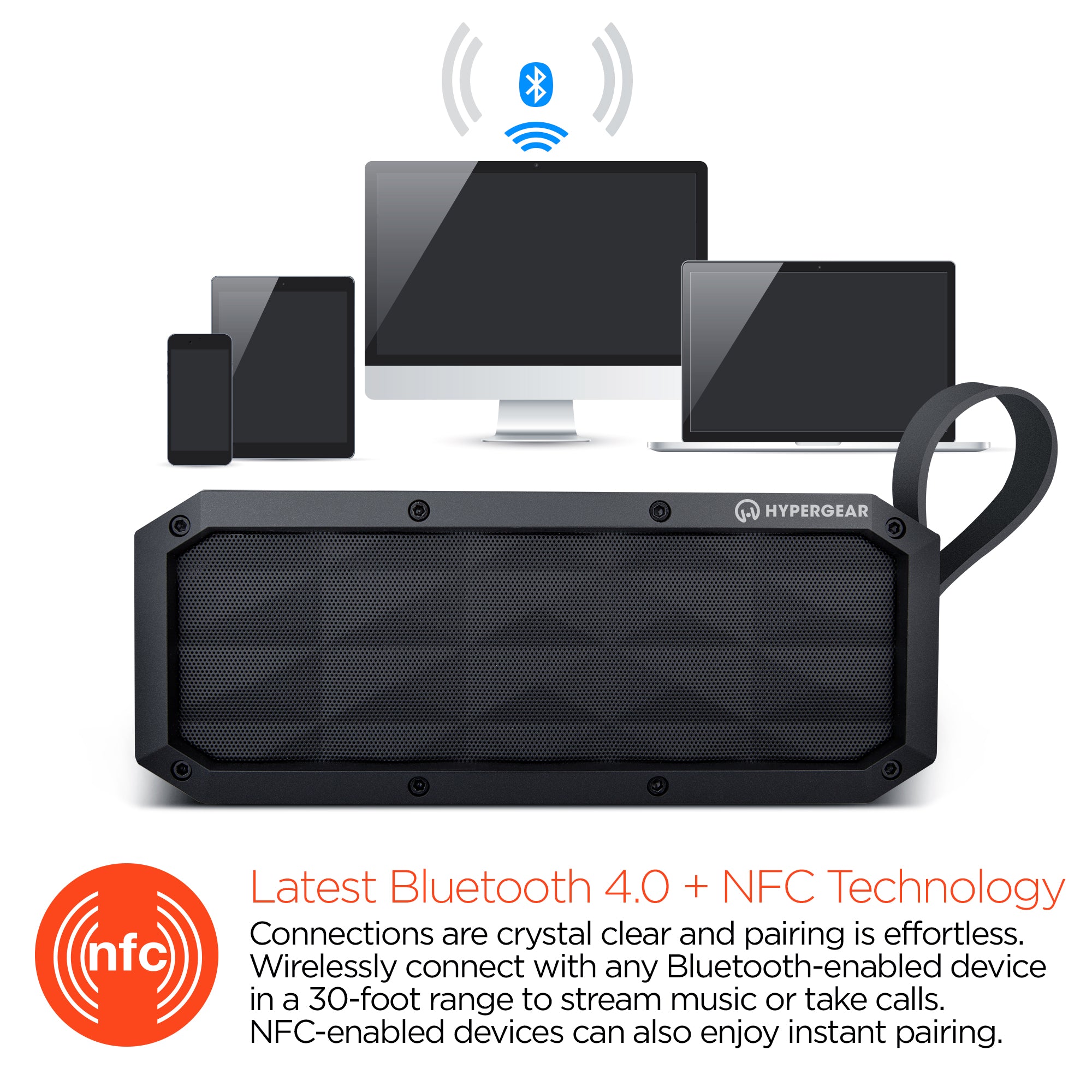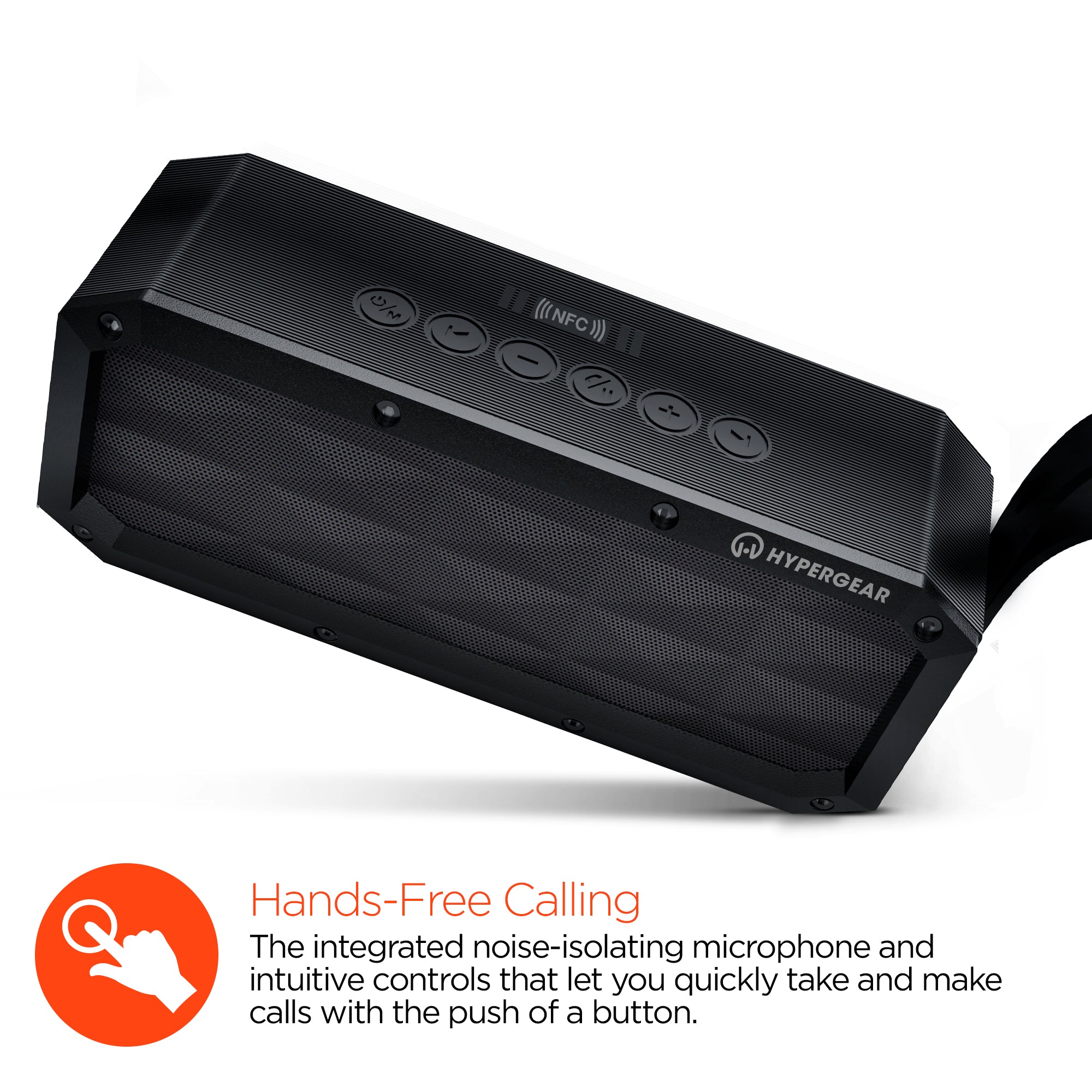 Free shipping on all US orders over $50
Orders Ship within one business day
30 Day Return Policy
Hassle-free Returns
Engineered for High-Fidelity Sound
This 30-Watt speaker can fill any room with well-balanced, booming sound thanks to 5 Dynamic Drivers, 2 Passive Bass Radiators, 2 Acoustic Tweeters and 1 Powerful Subwoofer.
---
Unleash the Beast
The Beast XL can handle high volume levels thanks to Anti-Distortion Circuitry, so turn it up full blast indoors or outdoors.
---
Latest Bluetooth 4.0 + NFC Technology
Connections are crystal clear and pairing is effortless. Wirelessly connect with any Bluetooth-enabled device in a 30-foot range to stream music or take calls. NFC-enabled devices can also enjoy instant pairing.
---
Unleash Beast Mode All Day
No need to stick near an outlet. The 6600mAh battery provides up to 16 hours of wireless playtime on a single charge!
---
Hands-Free Calling
The integrated noise-isolating microphone and intuitive controls let you quickly take and make calls with the push of a button.
---
Made for Adventure
With its rugged design and durable build, the Beast XL can handle heavy use. The IPX6 dust and waterproof rating means that it can also withstand splashes, pressurized jets, and waves of water, so you can take your music from bedside to poolside without worries.
---
Aux-In Compatibility
Use the included 3.5mm auxiliary cable to connect your Beast XL to other audio sources including non-Bluetooth devices.
---
Guaranteed Reliability
HyperGear products are performance tested and vetted through a rigorous quality inspection process to ensure reliability. The Beast XL is backed by a 1-Year Limited Liability Warranty and friendly customer service.
California Prop 65 Warning
WARNING : Cancer and Reproductive Harm www.P65Warnings.ca.gov
Customer review
I have both the beast and the quake and to be honest the quake for its money may be better for the cost. I have never found a need to play the beast at max volume, however the quake plays at just the right volume and if you have a party and the quake can't be heard by everyone you can pair them and they are under half the price. This is still a good speaker but it is basically just the quake with a few upgrades and would sell better and justify its price if the price was brought down or more features were added or was marketed as a better version of the quake with faster charging better sound better battery and sleeker. Really good as a speaker to play at event.
Customer review
Had it for about 3 years still sounds good
Customer review
Very disappointed in this speaker. It is not loud at all. When I'm listening to music it can barely fill the room with music. If I'm not sitting right next to it I can barely hear it. I checked both the speaker volume and my phone volume and both are maxed out. Not worth the money
Customer review
Enjoy it by the Pool! Enjoy it indoors or outdoors!
Customer review
This speaker is awesome and sounds great. Connects easily to smartphone or computer and has produced no problems what so ever. Very happy with purchase.

Orders Ship within one business day

30-day Returns

Hassle-free Returns