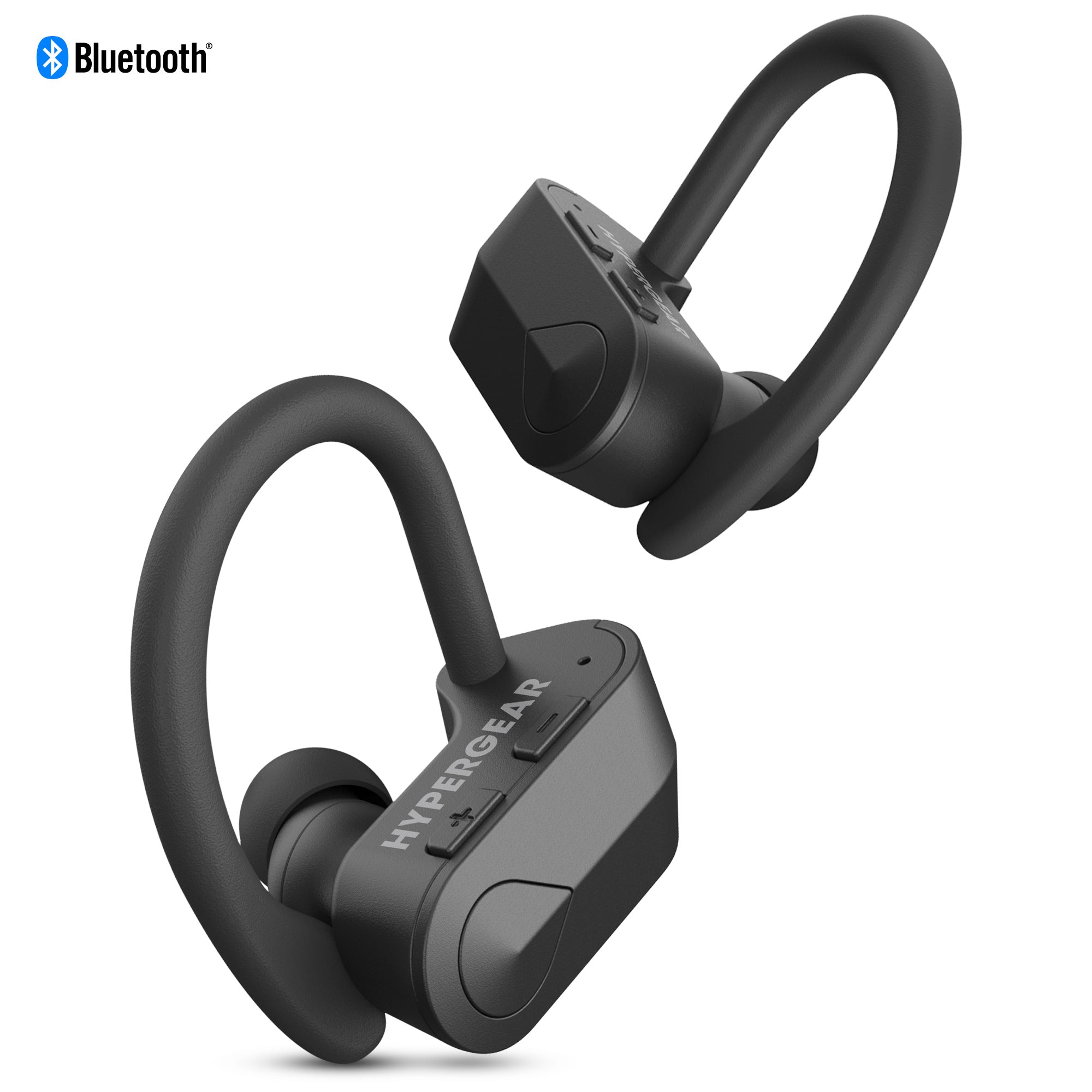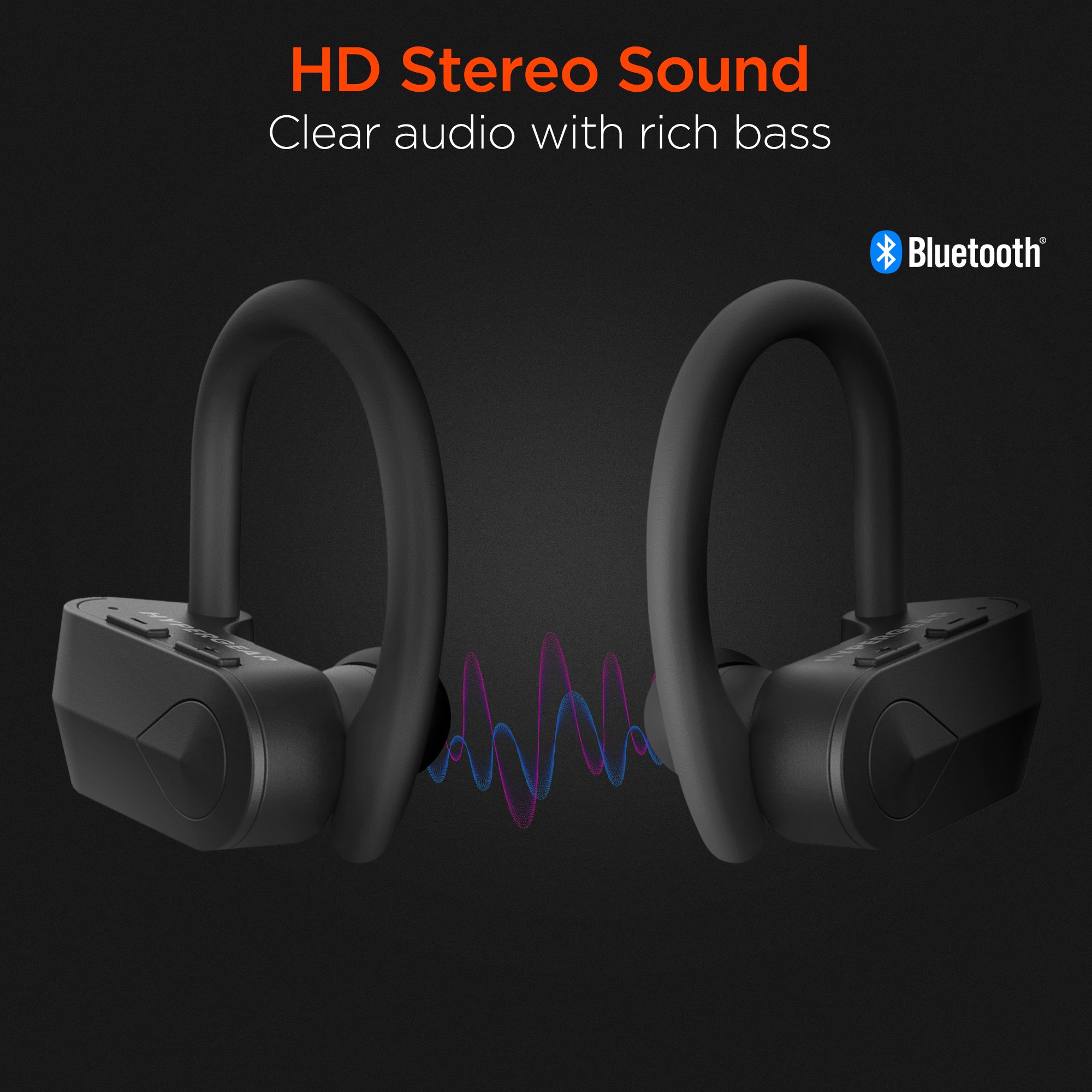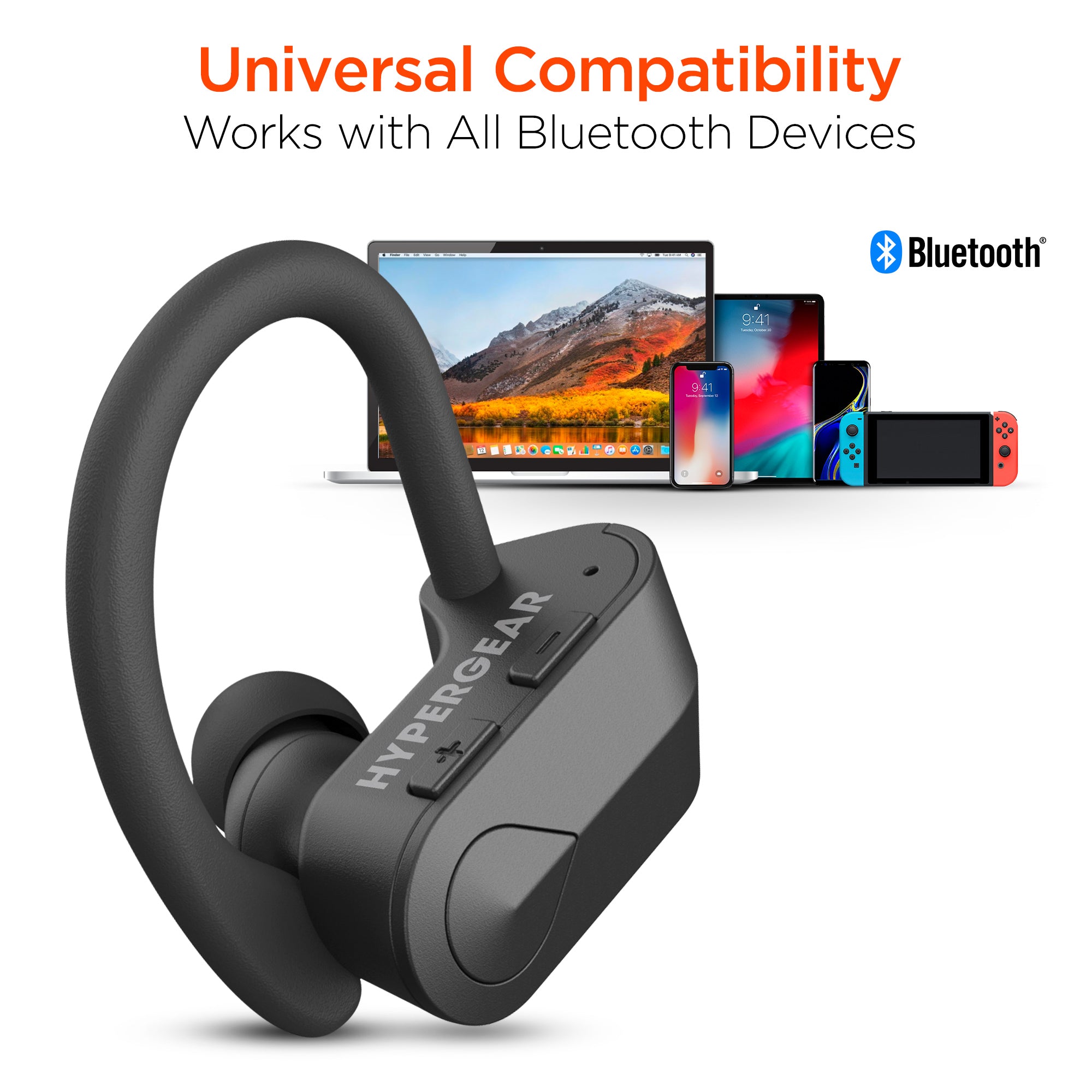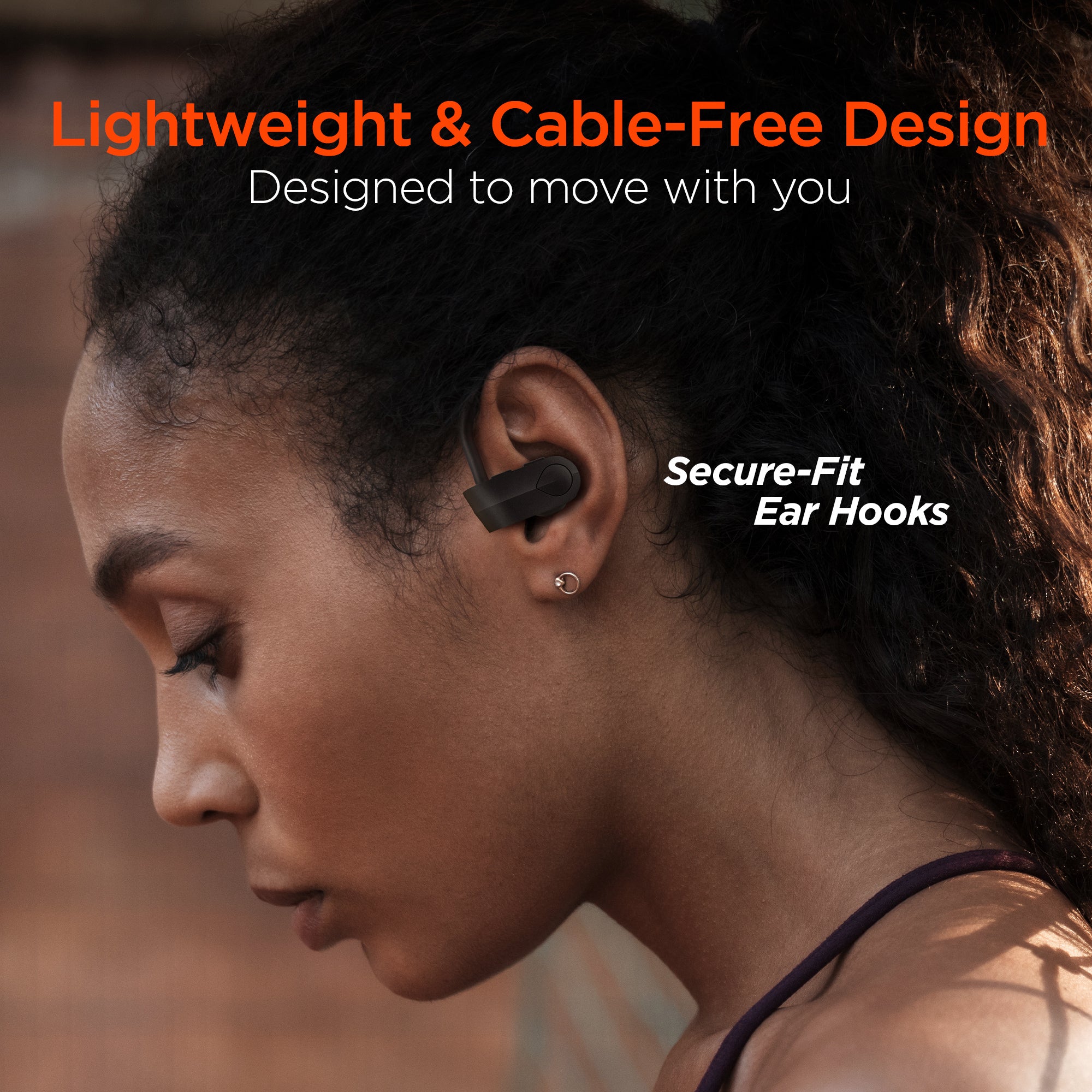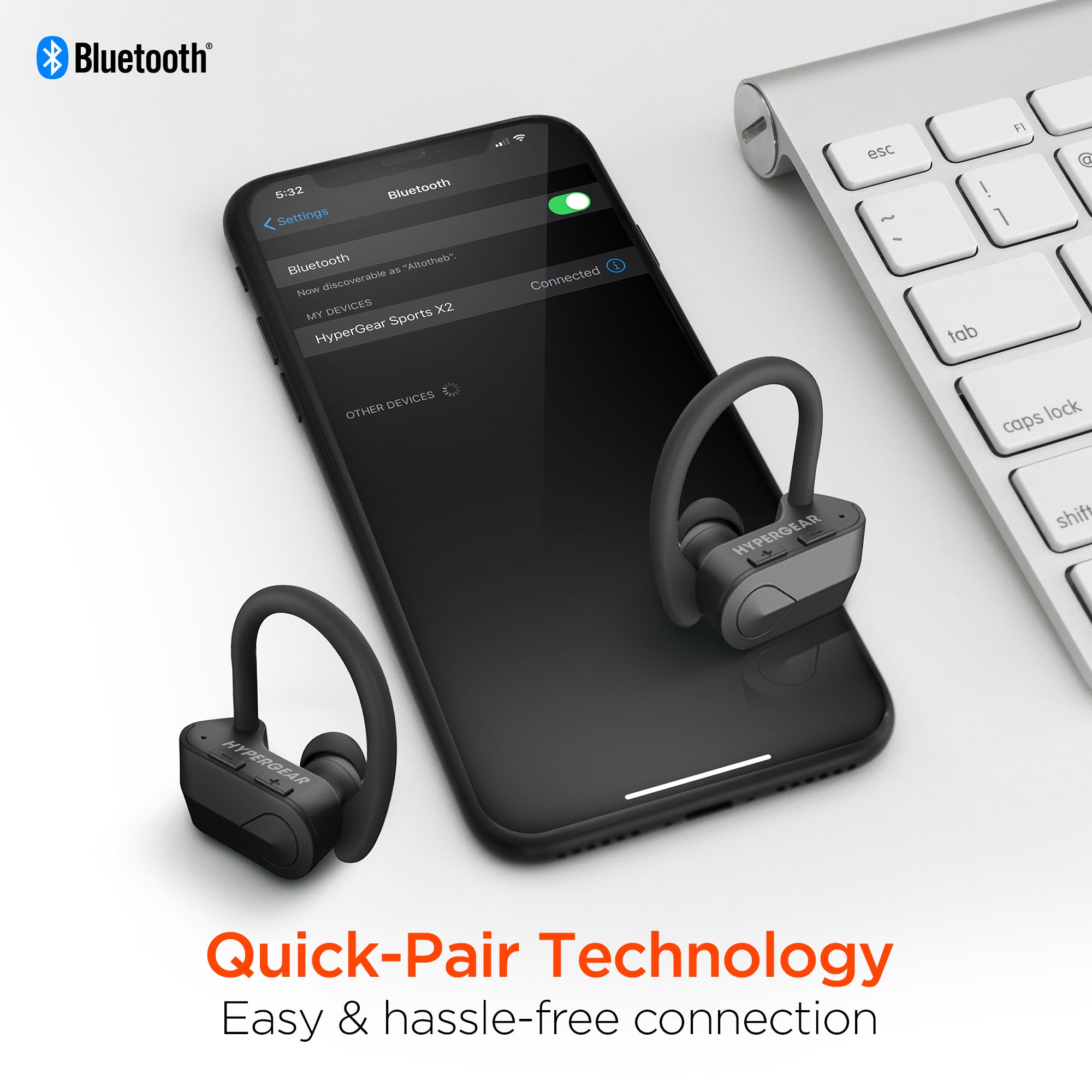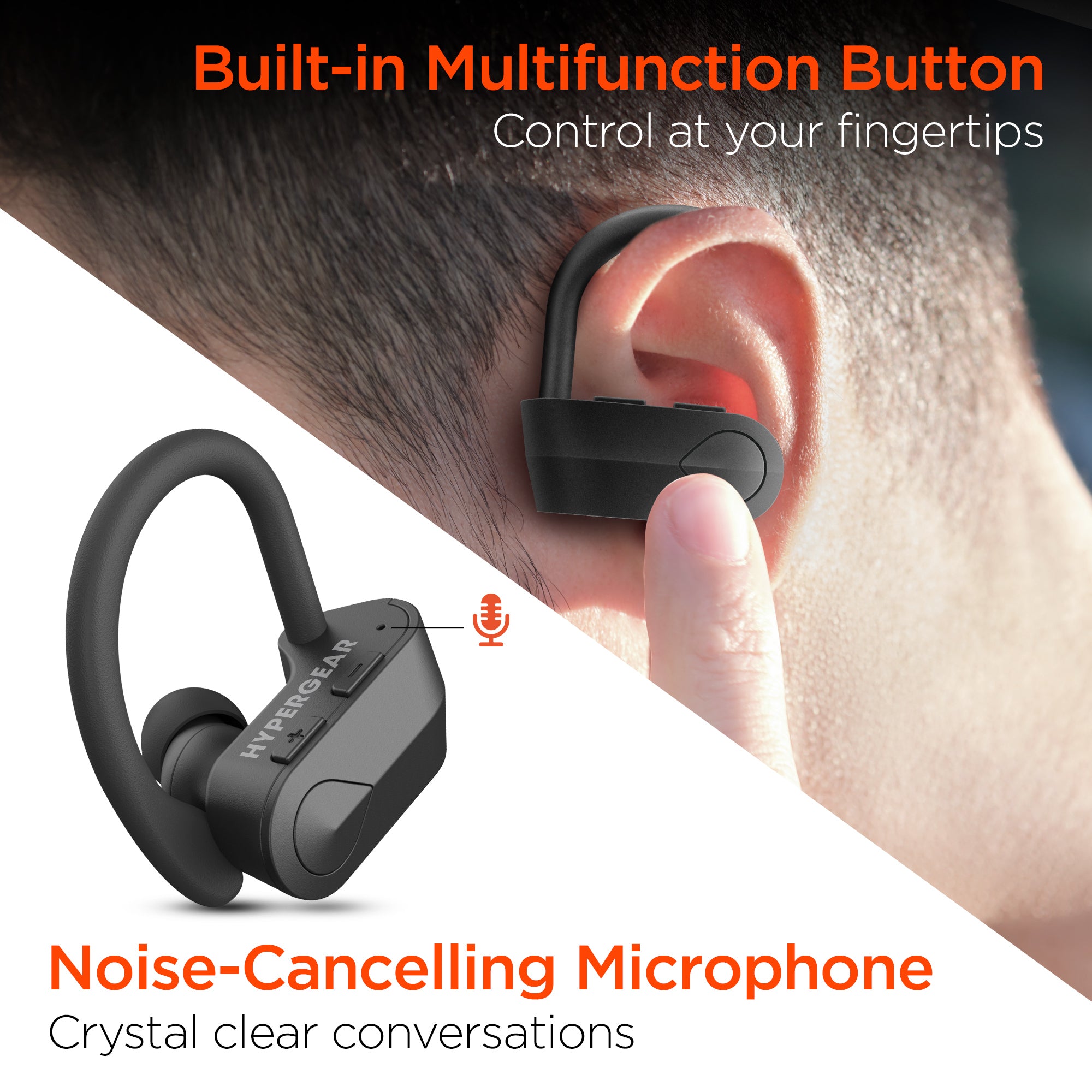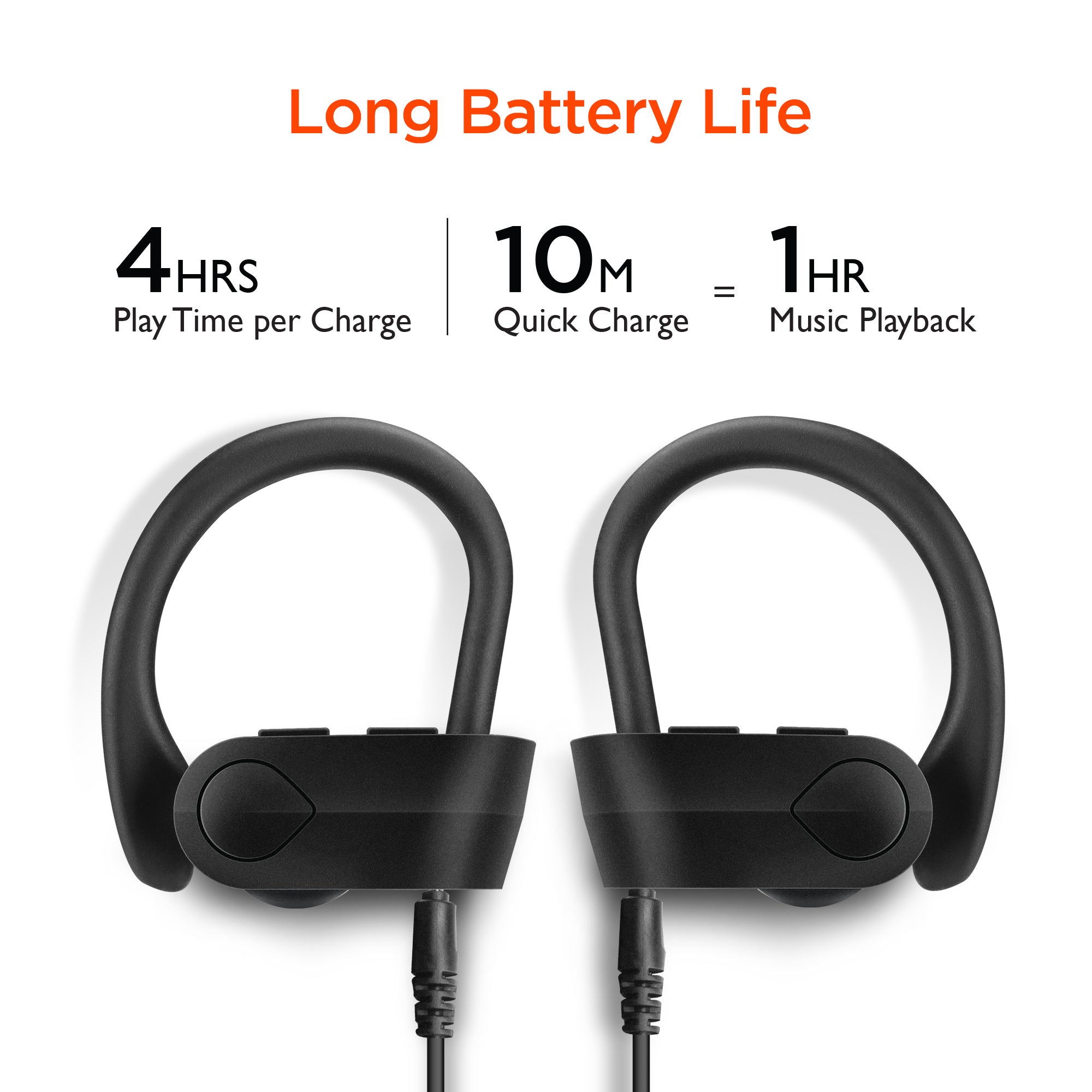 Free shipping on all US orders over $50
Orders Ship within one business day
30 Day Return Policy
Hassle-free Returns
These sport-fit earbuds are engineered with the latest Quick Pair and Bluetooth technology for seamless auto-pairing and superior sound quality. And with 4 hours of play time on a single charge, there's nothing to hold you back from going next-level on your workout. The lightweight build and ergonomic ear hooks ensure extended listening comfort during even the most intense exercise. Feel the music, not wires.
---
HD Stereo Sound
Powerful neodymium drivers deliver powerful audio to amplify your day with full, balanced sound!
---
Superior Battery Life
The earbuds provide up to 4 hours of play time on a single charge. In a rush and need a quick power boost? a 10-minute quick charge gives 1 hour of playback.
---
Quick-Pair Technology
The latest Bluetooth technology ensures automatic, easy pairing and a solid signal connection for the best wireless sound possible. Stream music or calls from any Bluetooth-enabled device over a 33 ft. operating range.
---
Control at Your Fingertips
The built-in multifunction buttons let you navigate your playlist, adjust the volume levels and quickly switch between music and phone calls directly from the earbuds.
---
Cable-Free Design
Forget about long cables that restrict your movement, snag and tangle everywhere. These compact earbuds give you total freedom to move!
---
GUARANTEED RELIABILITY

HyperGear is so confident in the reliability and performance of this product that we offer a hassle-free Limited One-Year Warranty


California Prop 65 Warning
WARNING : Cancer and Reproductive Harm www.P65Warnings.ca.gov
only one side of the head phones work
Just unboxed these head phones and only one side works . please help !
One headphone doesn't work ..
So I've gotten 2 pairs of these headphones in both pairs only one of the headphones would work and there was no instructions on how to fix this problem if it keeps happening I'd love to hear how to fix it or else well bye another pair thank you, other then the half a pair not even willing to charge much less turn on regardless the quality does shine through as I've still used half of the set in which I wish to use the full set of earphones.
Customer review
Still can't believe the deal. These earphones are amazing!
Customer review
They pair with my phone very easily, and I've discovered that they are great for taking calls as well, provided I'm in a quiet environment (they pick up a lot of ambient sound). When my phone rings I pop the right bud out of the case and it is paired before I have it in my ear. It's great.
Customer review
I only own two other pairs of bluetooth earbuds - a $8 pair from Goodwill and a Plantronics Back Beat pair. These earbuds - HyperGear Sport X2 True Wireless Earbuds - are magic. The bass is amazing and the comfort is incomparable. The controls are not intuitive but the instructions are clear. I'll be trying to steal them from my wife for quite some time. Can't go wrong here. Fast shipping too (about a week). BUT THESE NOW!

Orders Ship within one business day

30-day Returns

Hassle-free Returns