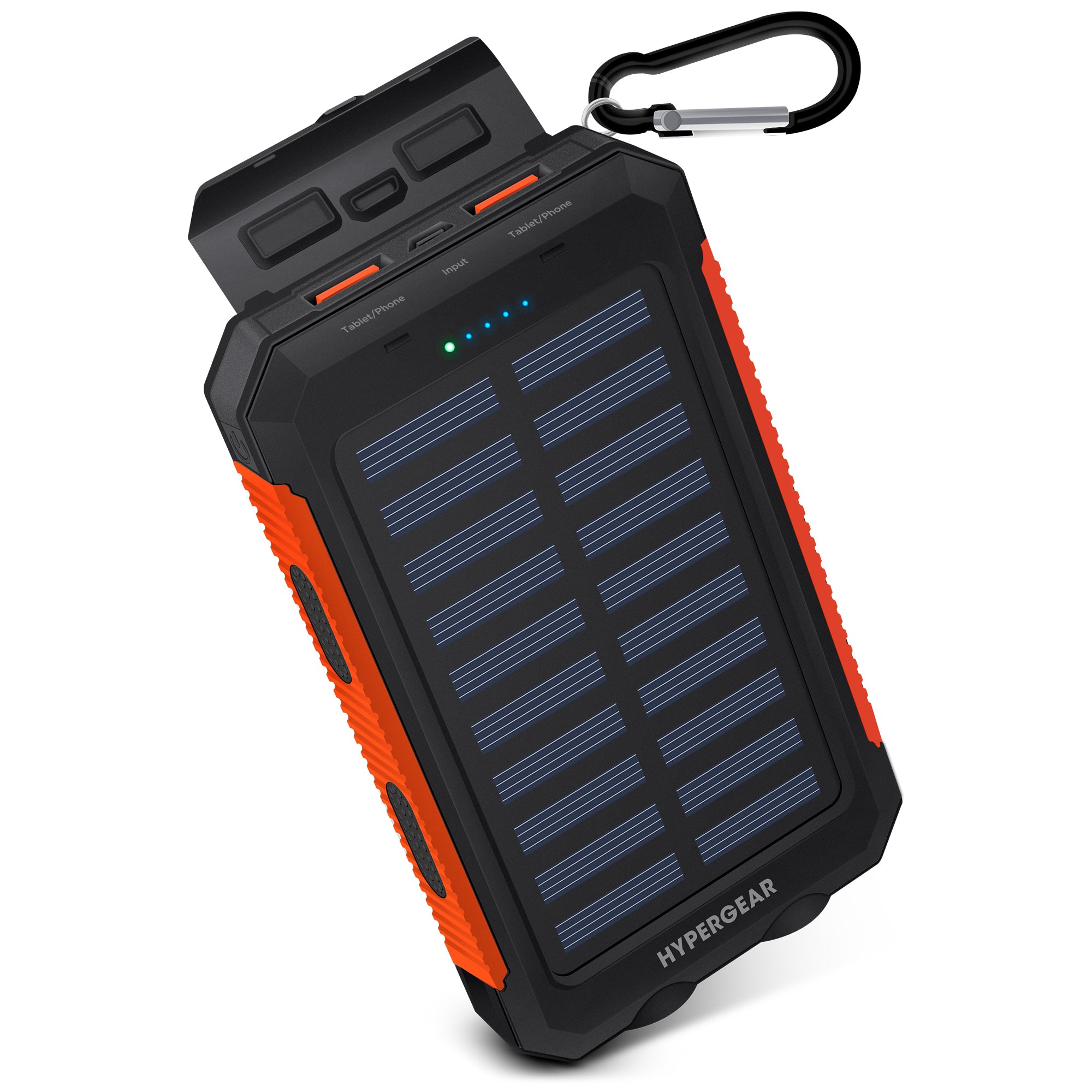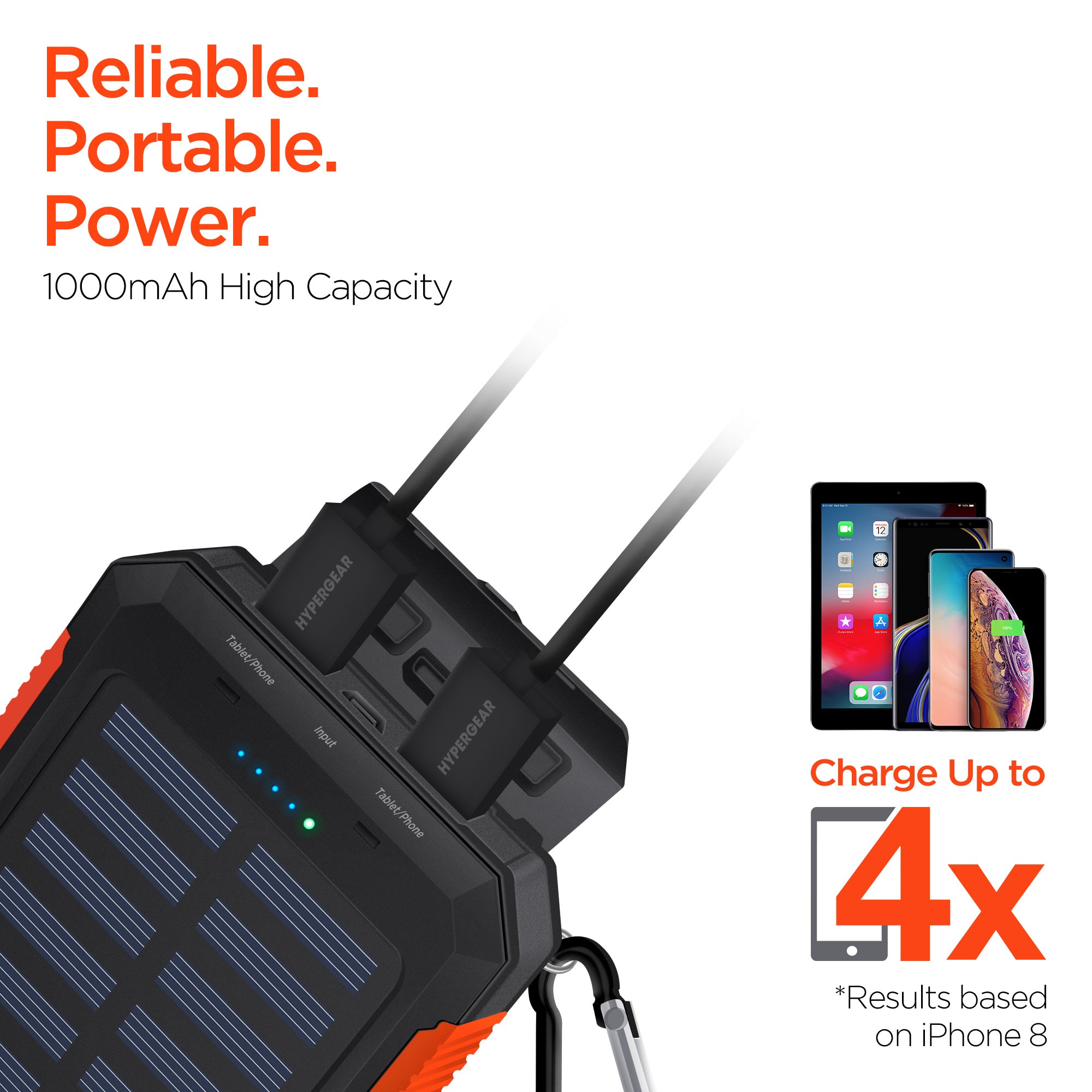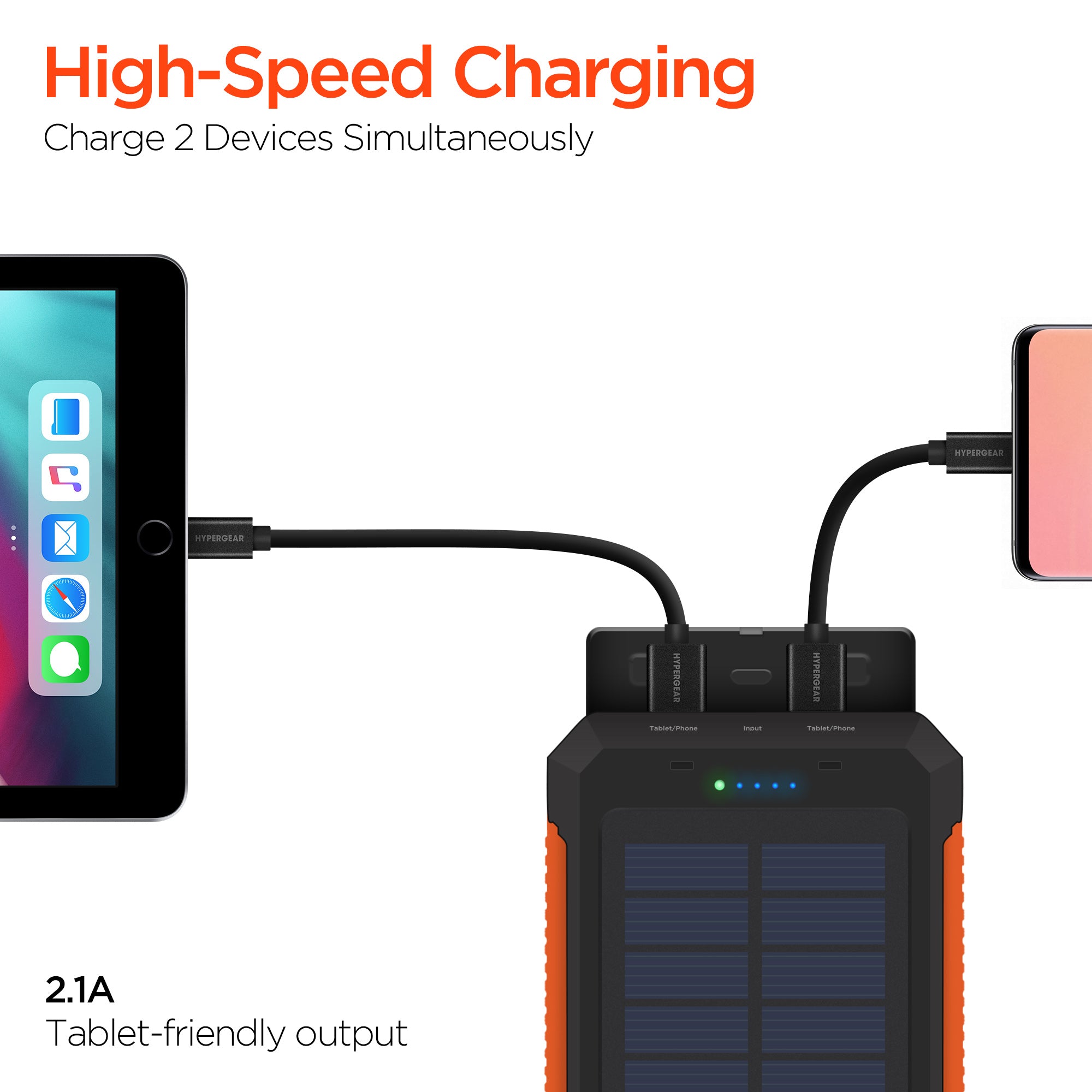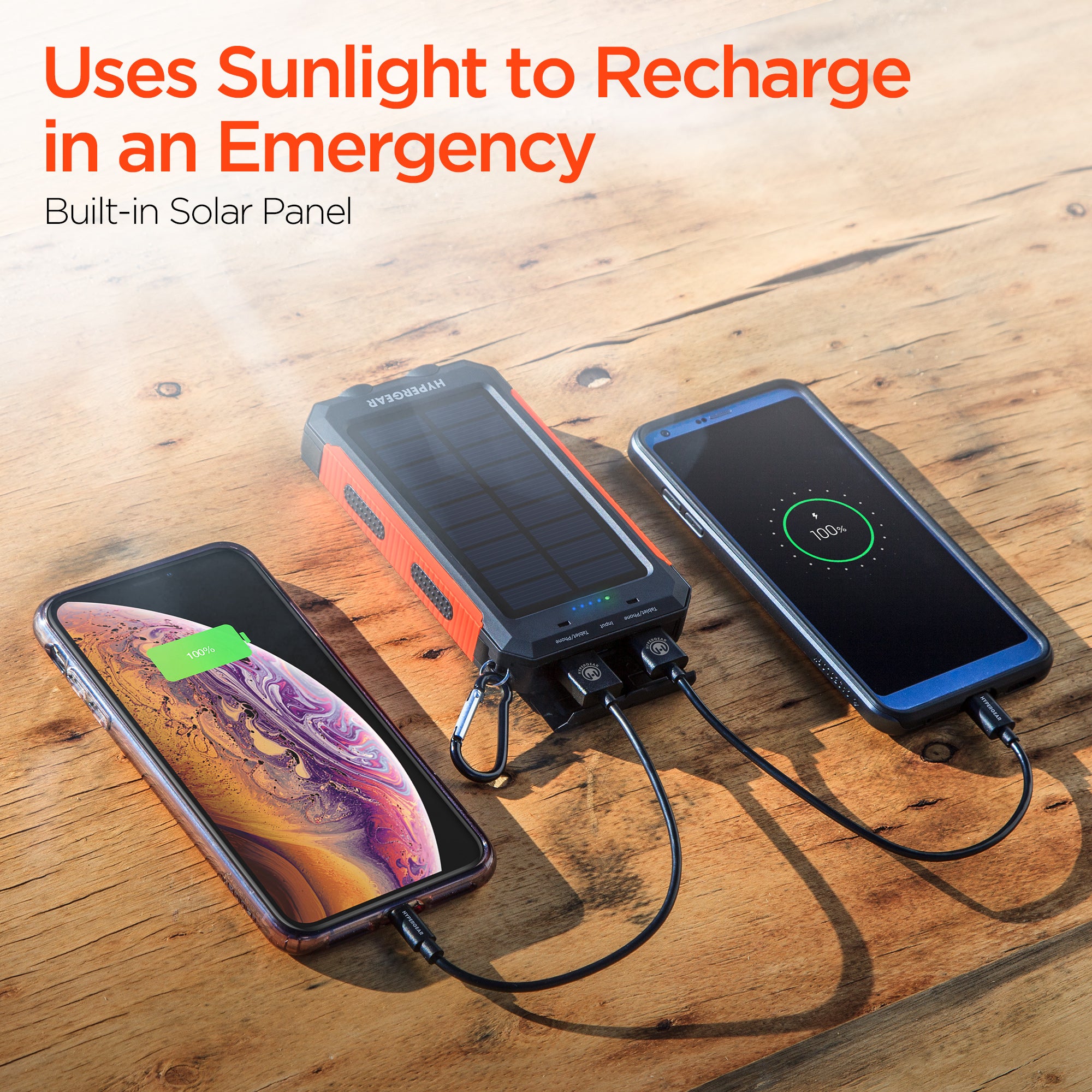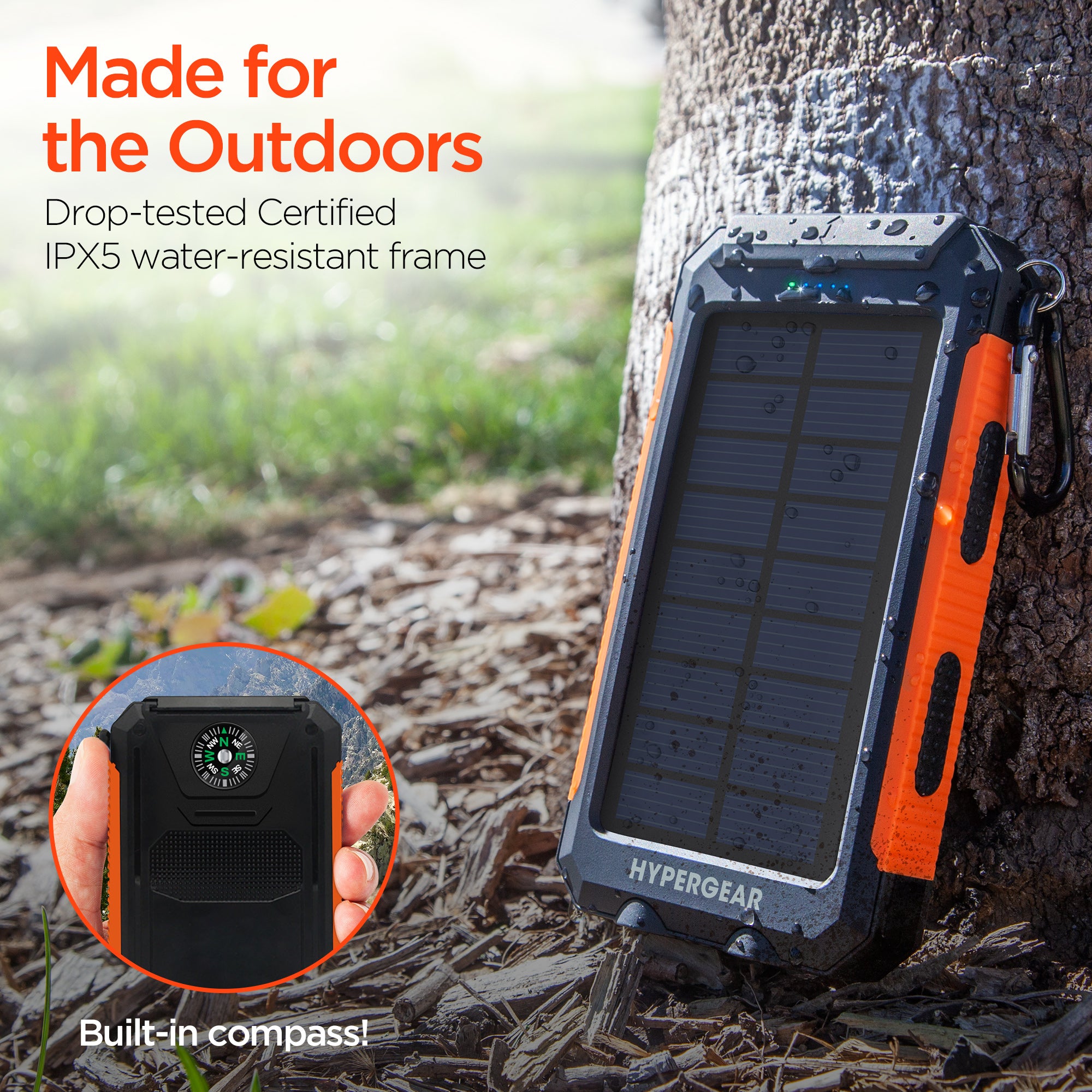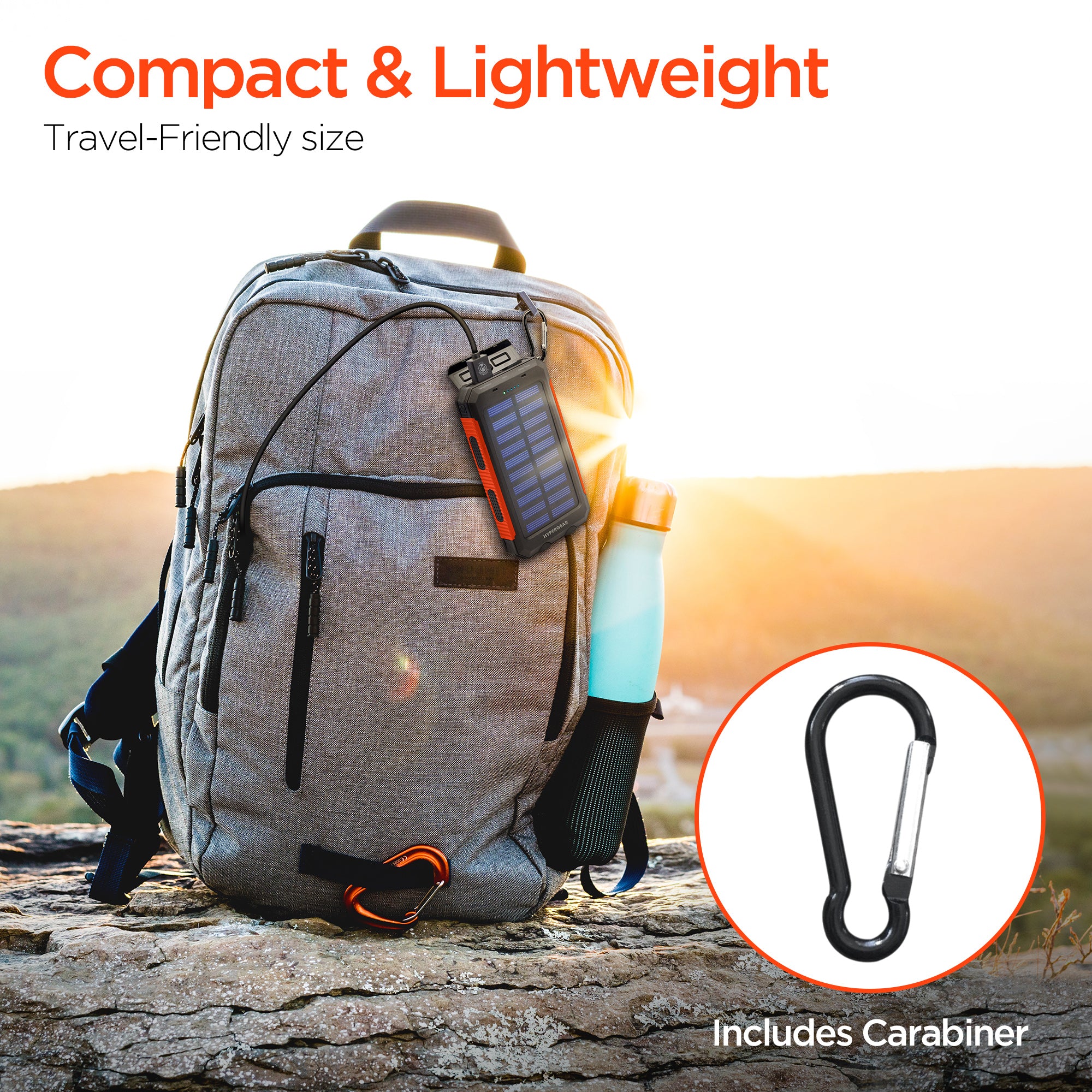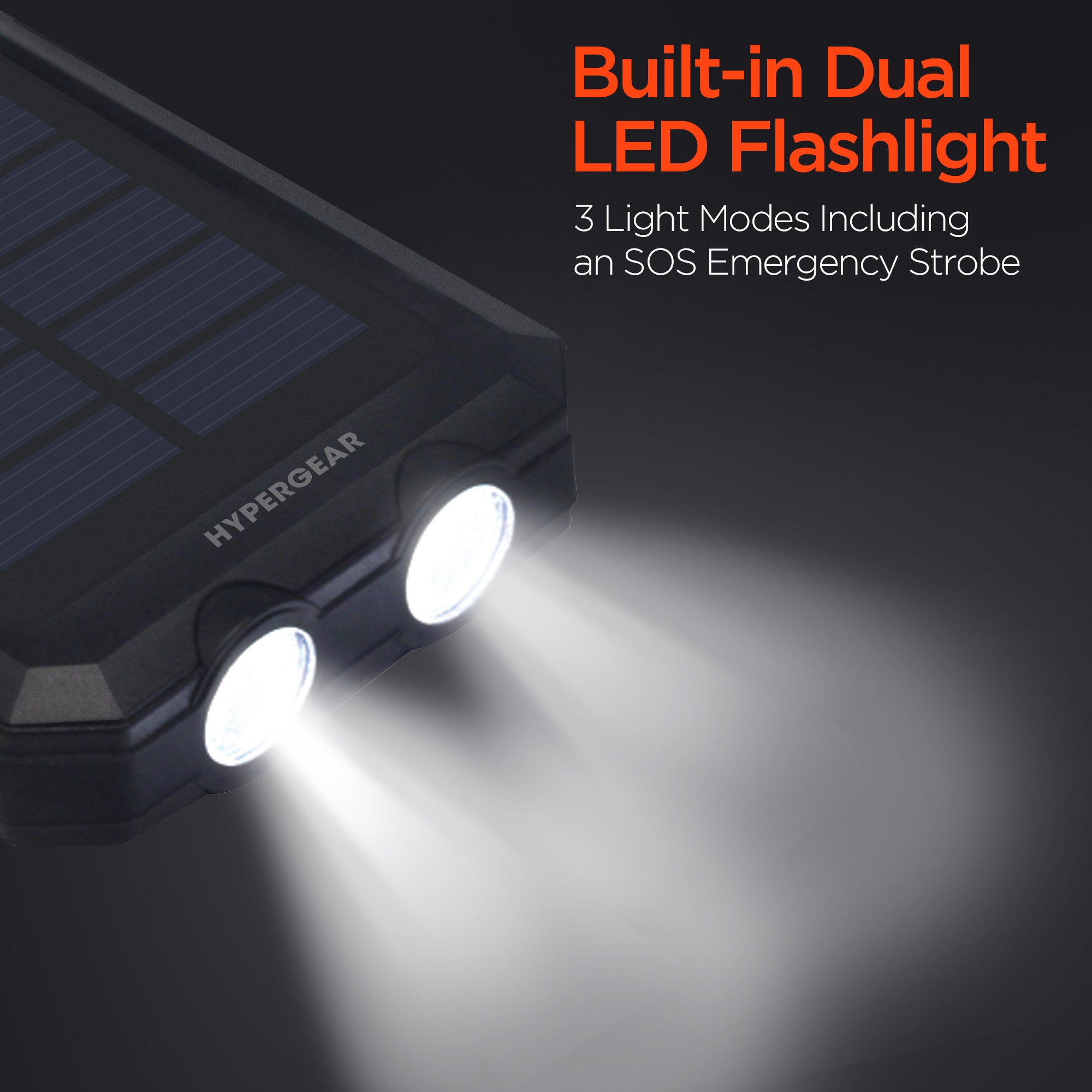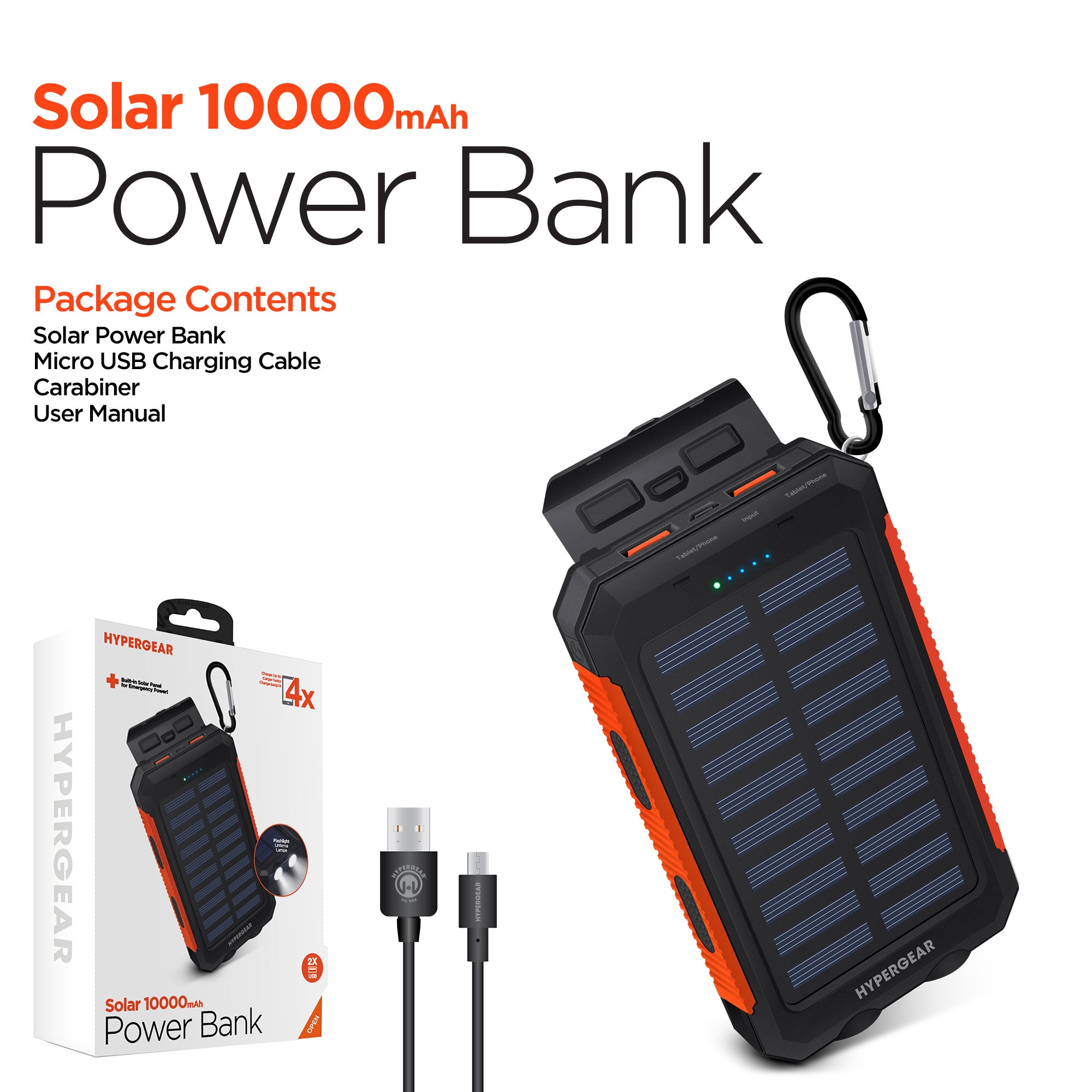 Free shipping on all US orders over $50
Orders Ship within one business day
30 Day Return Policy
Hassle-free Returns
Plug Into the Sun
Don't risk getting stranded off the grid with a dead battery and no outlet in sight! Charge directly from the sun! Engineered with an industry-leading 21-25% solar energy conversion rate, these high-efficiency solar cells provide enough power to rapidly charge two devices simultaneously. Whether you're heading to the park, campground, or beach, going on a hike or backpacking through town, you can enjoy the outdoors with confidence that your mobile devices will stay charged!
Universal
Charging Power

Charge
Simultaneously

Recharge via
Micro USB or Solar

IPX5
Water Resistant
---
Get Your Power To-Go
This portable solar panel is a must-have addition to your outdoor gear. It's the ideal choice for camping, hiking, and backpacking. Step out the door and walk away from wall sockets with confidence! Harness the power of the sun anywhere, from the park bench to the mountaintop, Adventure without limits!
 

Made for the Outdoors

Drop-tested Certified
IPX5 Water-resistant Frame

 

Never Get Lost

 

Built-in Dual LED Flashlight

3 Light Modes Including
an SOS Emergency Strobe
---
Universal Compatibility
Charge and power your favorite Micro USB and Lightning Devices, including Apple & Android smartphones and tablets, MP3 players, portable batteries, eReaders, digital cameras, Bluetooth speakers, headphones, wearables and more. Anytime. Anywhere.
---
High-Speed Dual USB Output
Dual USB ports deliver a tablet-friendly 2A each with a maximum 3A total output allow you to charge two devices simultaneously. Simply spread out the solar panels and position for maximum exposure to immediately start charging your mobile devices with the limitless power of pure sunlight!
---
Guaranteed Reliability
HyperGear products are performance tested and vetted through a rigorous quality inspection process to ensure reliability. HyperGear offers friendly customer service and a Limited One Year Warranty to the original purchaser that the product shall be free of defects in design, assembly, material, or workmanship.
Package Contents:
• Solar Panel
• User Manual

*Charging results may vary based on solar intensity and usage patterns
California Prop 65 Warning
WARNING : Cancer and Reproductive Harm www.P65Warnings.ca.gov
Never Worked
This thing is a piece of wasted plastic. Never worked. Sat it in the sun for 2 days, barely had one green light. Don't buy this. I'll send you mine for free.
find another
ridiculous. less than a month and it already stoped working.
Doesn't work very long
Was nice at first but I don't think the solar cells ever worked and after a few months I can't even charge using USB. I got like 2 weeks camping trip and then sitting by the window a month or so it has no charge and won't take a charge from a cable.
Garbage
Do Not Buy
Find another power bank. You can have the unit fully charged - solar or direct power- and it will die within minutes of plugging in phone. After about a month, the unit I purchased didn't even work; it displayed it was charged but gave no output to phone. Save your $40 for a better product.
Customer review
Lo compré en un pasillo de aeropuerto en conexión y al comenzar a usarlo ya estaba full carga, logré cargar mi Iphone y el Blu de un compañero de viaje en dos ocasiones estando en 0% ambos, volví a cargar dos veces más y aun le quedaba la marca de una led de carga, trato de recargarlo y me lleva dos días pegado al cargador, lo que indica que definitivamente es buen banco de baterías...
Saludos

Orders Ship within one business day

30-day Returns

Hassle-free Returns