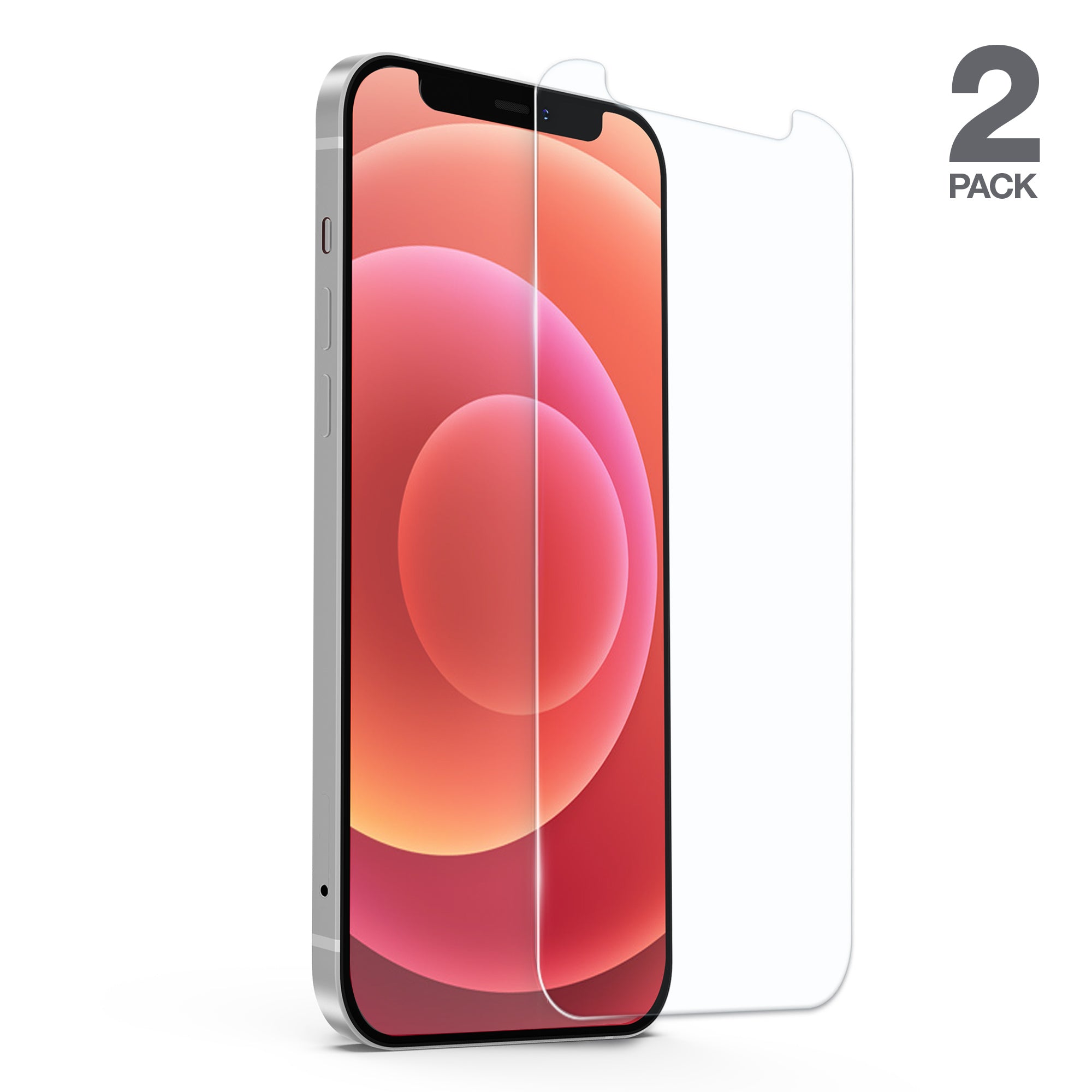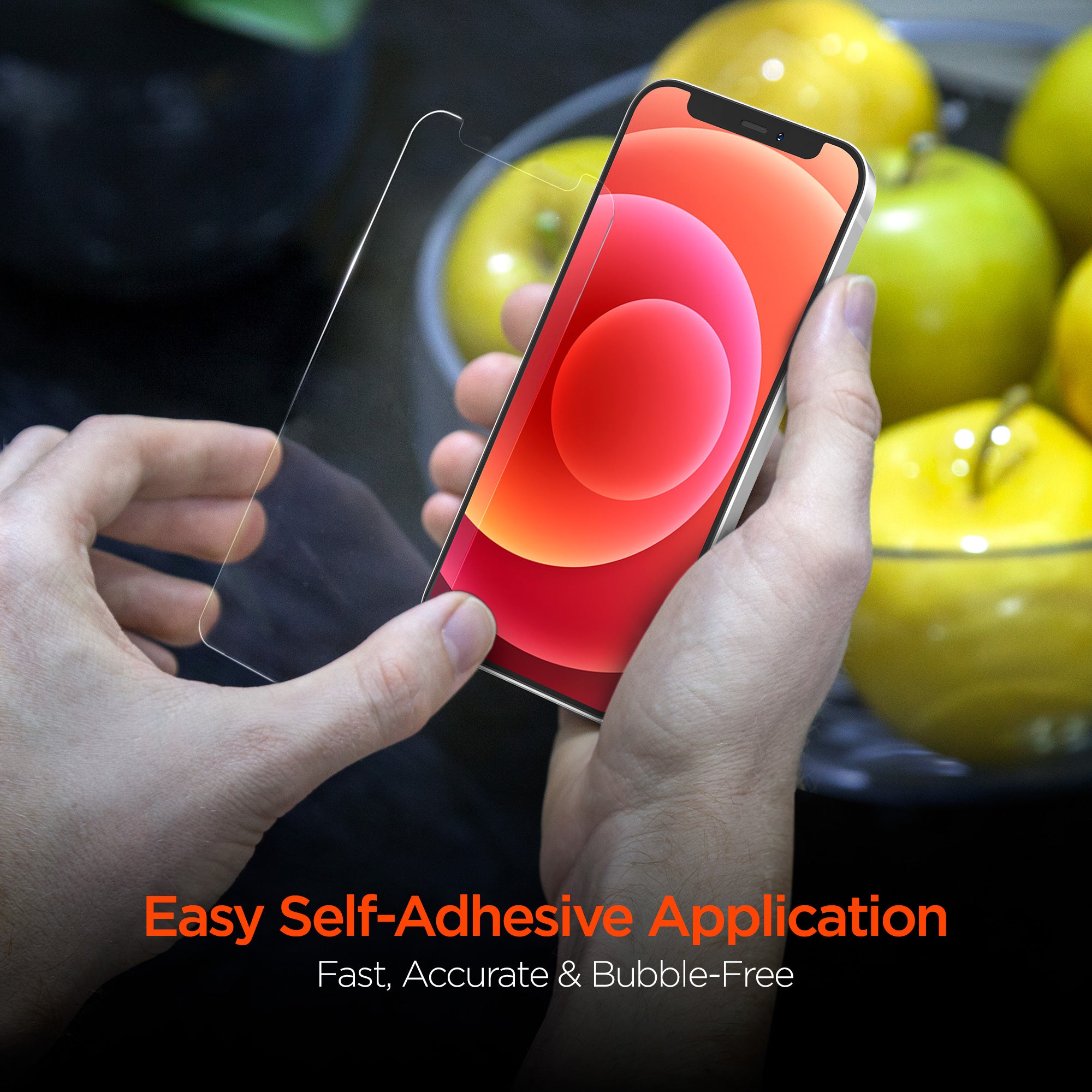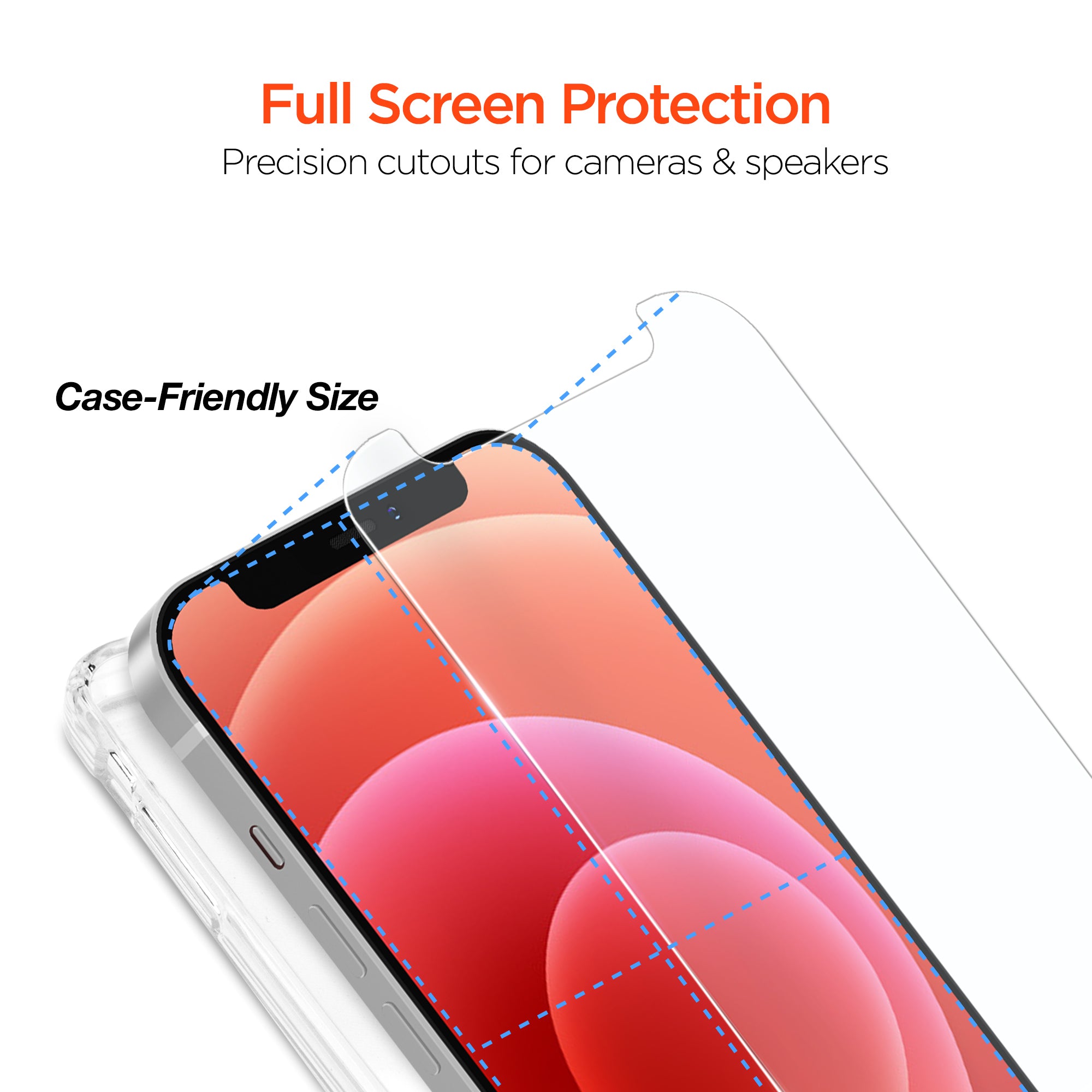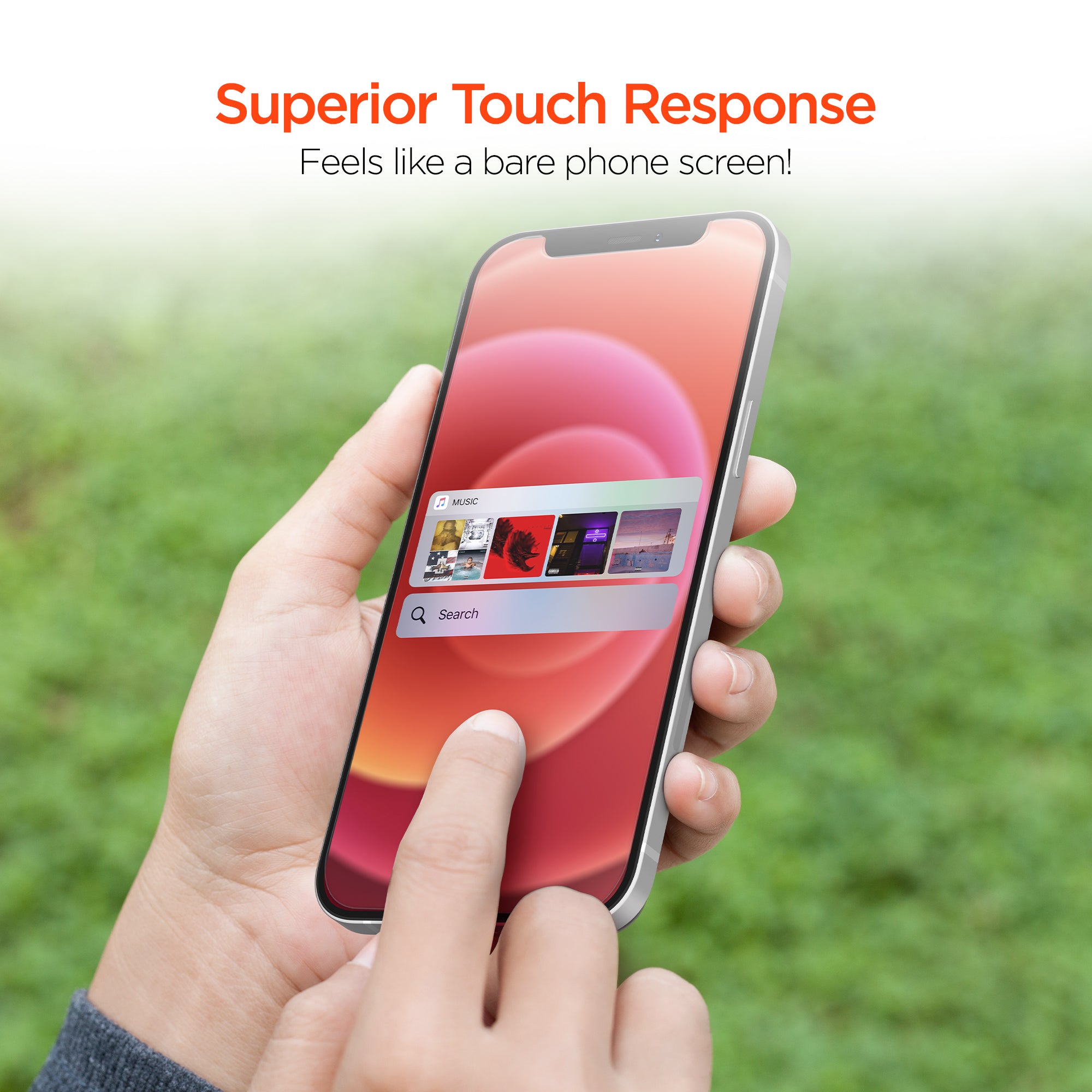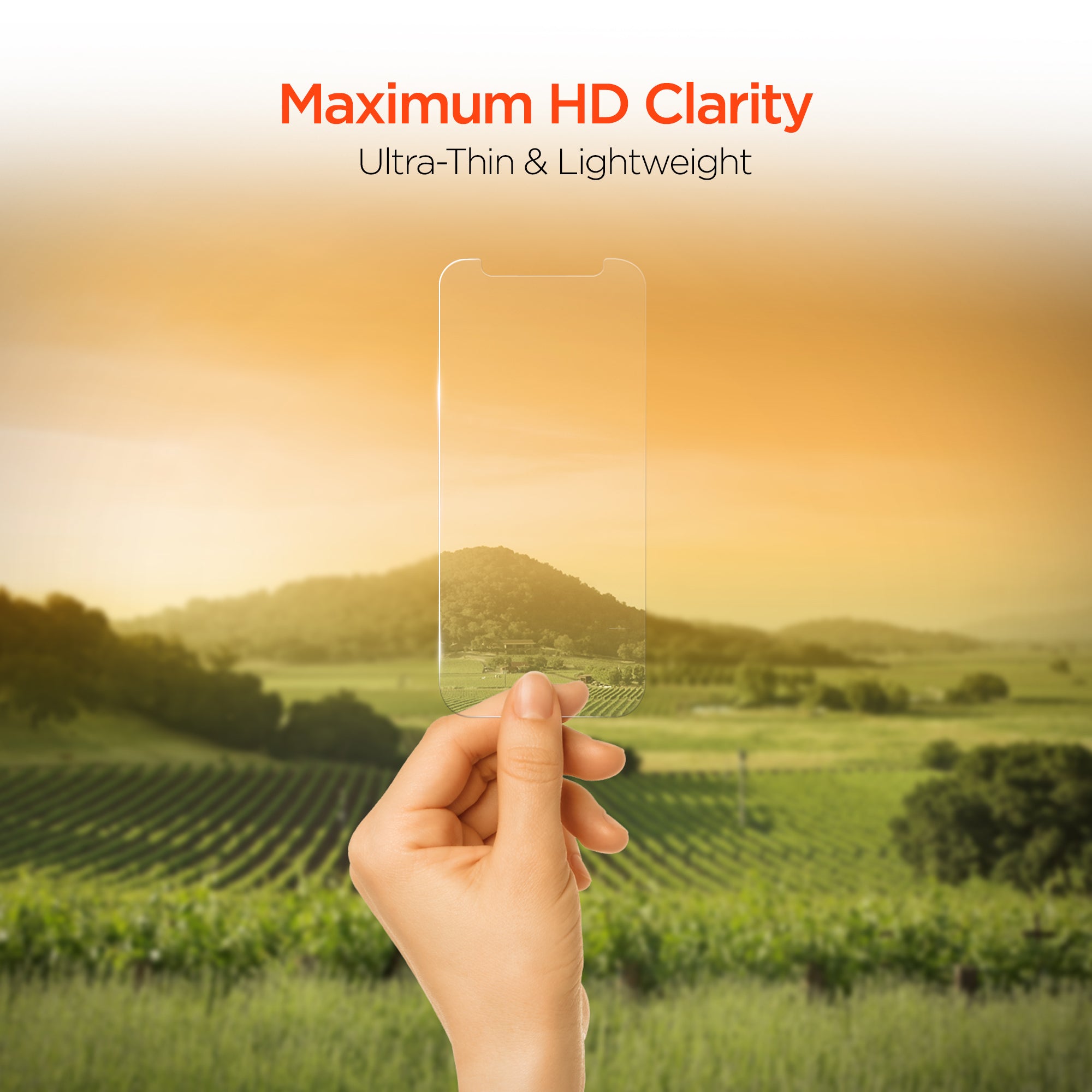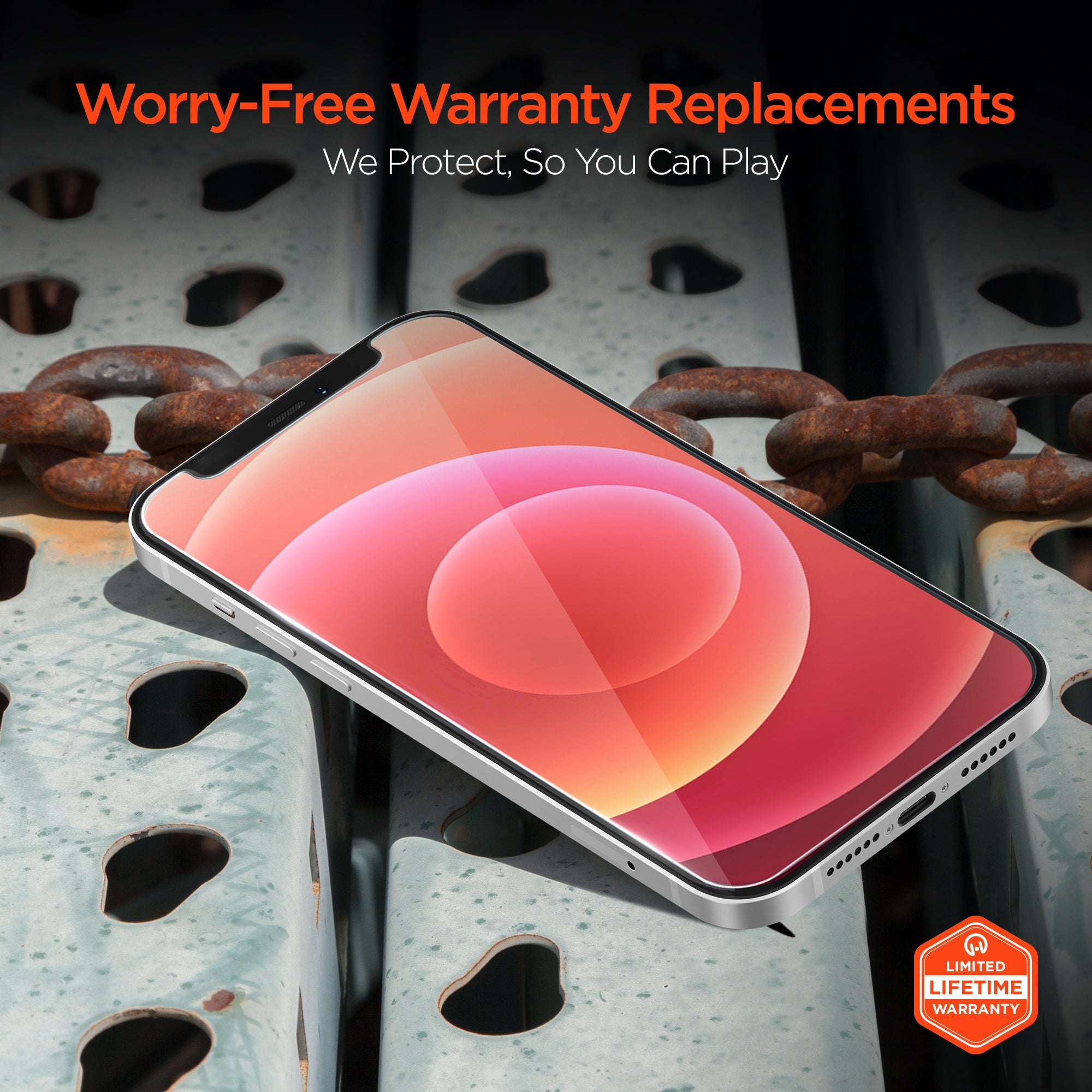 Free shipping on all US orders over $50
Orders Ship within one business day
30 Day Return Policy
Hassle-free Returns
Don't Gamble with Your Phone
The Tempered Glass Screen Protector from HyperGear offers the ultimate defense for your smartphone. At only 0.33mm, the glass is ultra-thin and lightweight yet it boasts a 9H hardness rating and 4 protective layers, which means you get maximum drop, impact, scratch, and shatter protection for your expensive phone screen without sacrificing clarity or touch sensitivity. Life is unpredictable, be prepared.
Enhanced Touch
Sensitivity

Scratch

Protection

Shatter
Protection

Easy Bubble-Free
Install
---
Maximum Protection without the Bulk
Maximum HD Clarity

Easy Self-Adhesive Application

Fast, Accurate & Bubble-Free

Superior Touch Response

Feels like a bare phone screen!
---
What is 9H Glass?
Hardness for tempered glass refers to its ability to resist scratches on a scale of 1 to 10. Regular glass is placed around 5H and a diamond, the hardest element on earth, is the highest at 10H.
4 Layers of Protection
1) Oleophobic/Anti-smudge Treatment
2) Rounded Edge Tempered Asahi Glass
3) Anti-shatter Coating
4) Residue-free Adhesive Silicone
---
Case-Friendly Size
The tempered glass is cut to fit over your flat phone screen to provide maximum protection while still accommodating nearly every phone case on the market. The rounded polished edges also reduce the chance of chipping on impact.
Precision Fit & Cutouts
Protect your flat phone screen, shield your camera from dust and debris, and enjoy full sound projection.
GUARANTEED RELIABILITY

HyperGear is so confident in the reliability and performance of this product that we offer a hassle-free Limited Lifetime Warranty.


California Prop 65 Warning
WARNING : Cancer and Reproductive Harm www.P65Warnings.ca.gov
Customer review
I bought this for my new iPhone 12 mini and had never used this brand before but I liked that it did not cover the front camera. I was amazed by how easy it was to install. Previous screen protectors I had installed on past phones never had this kind of alignment tool. It was so simple and fits the screen perfectly! Absolutely no loss in touch screen sensitivity. Package comes with 2 protectors. Love this product! I will never buy a different kind ever again! Highly recommend!
Customer review
This was the first time I was able to put a screen protector on the first time with perfection. Easy, just follow the directions online or here on this page. As far as durable only time will tell but it seems durable. Here's hoping.
Customer review
This item honestly is amazing !!!
I'm usually really good at putting screen protectors on free hand BUT never again. This product is wildly great!! So easy to slip it on, clean it, dust it off. PLUS the screen protector is great and secure ! 2 protectors for $15 and it includes wiping sheets, drying sheets, an installation.
DEFINITELY RECOMMEND!
Customer review
This screen protector is one of the easiest one I've ever installed. Over the past, my experiences are always trouble with bubbles and difficult to get rib of. I installed the screen protector in as quick as two minutes, and the best thing is have no trouble with bubbles. Protector seems good quality and smooth touch screen experience!
Customer review
Finally a foolproof way to install a screen protector! I was very pleased with quality of these screen protectors, they are up there with the best screen protectors I've used in the past. They shipped super fast, and the price is unbeatable as well. The next time I need screen protectors I will buy these again.

Orders Ship within one business day

30-day Returns

Hassle-free Returns