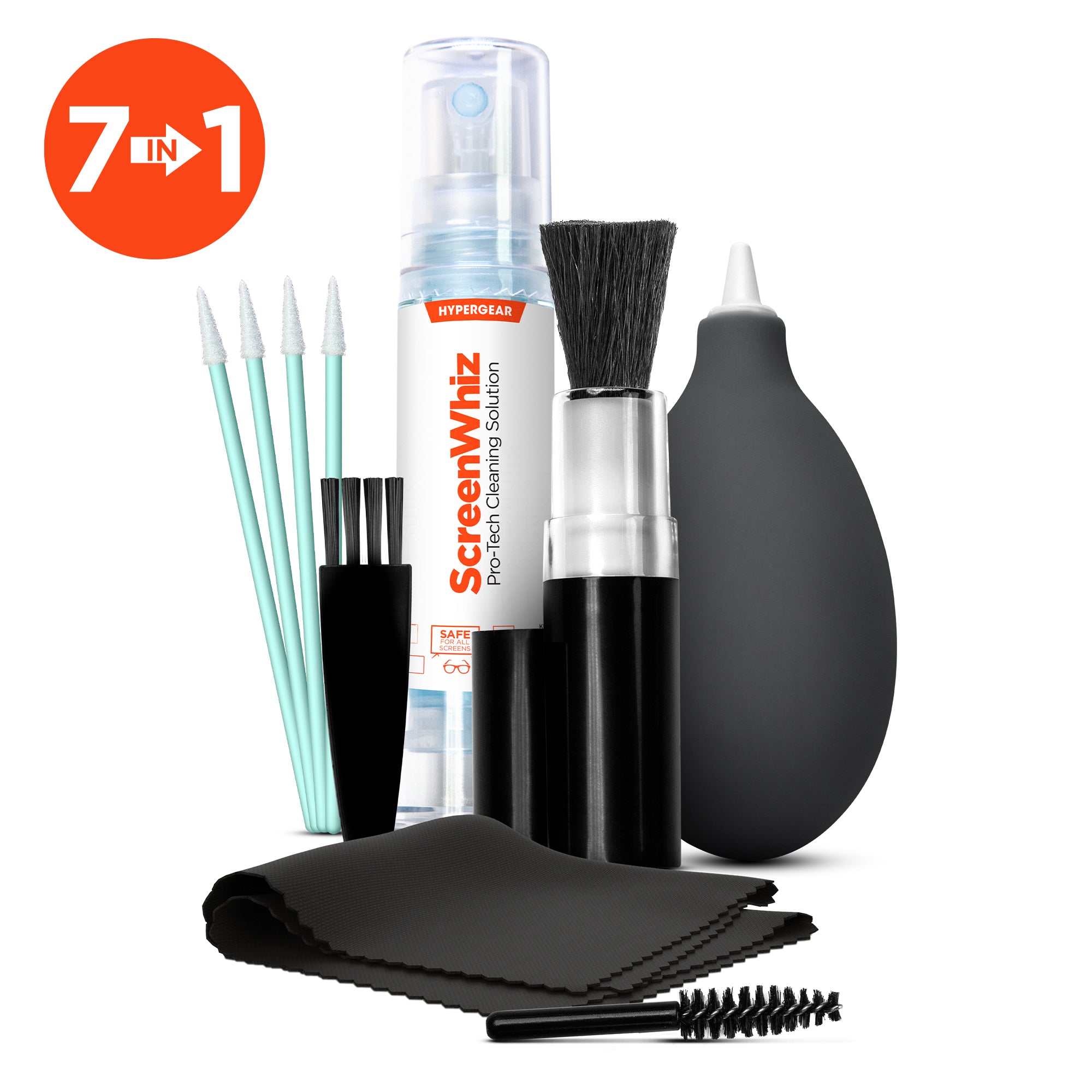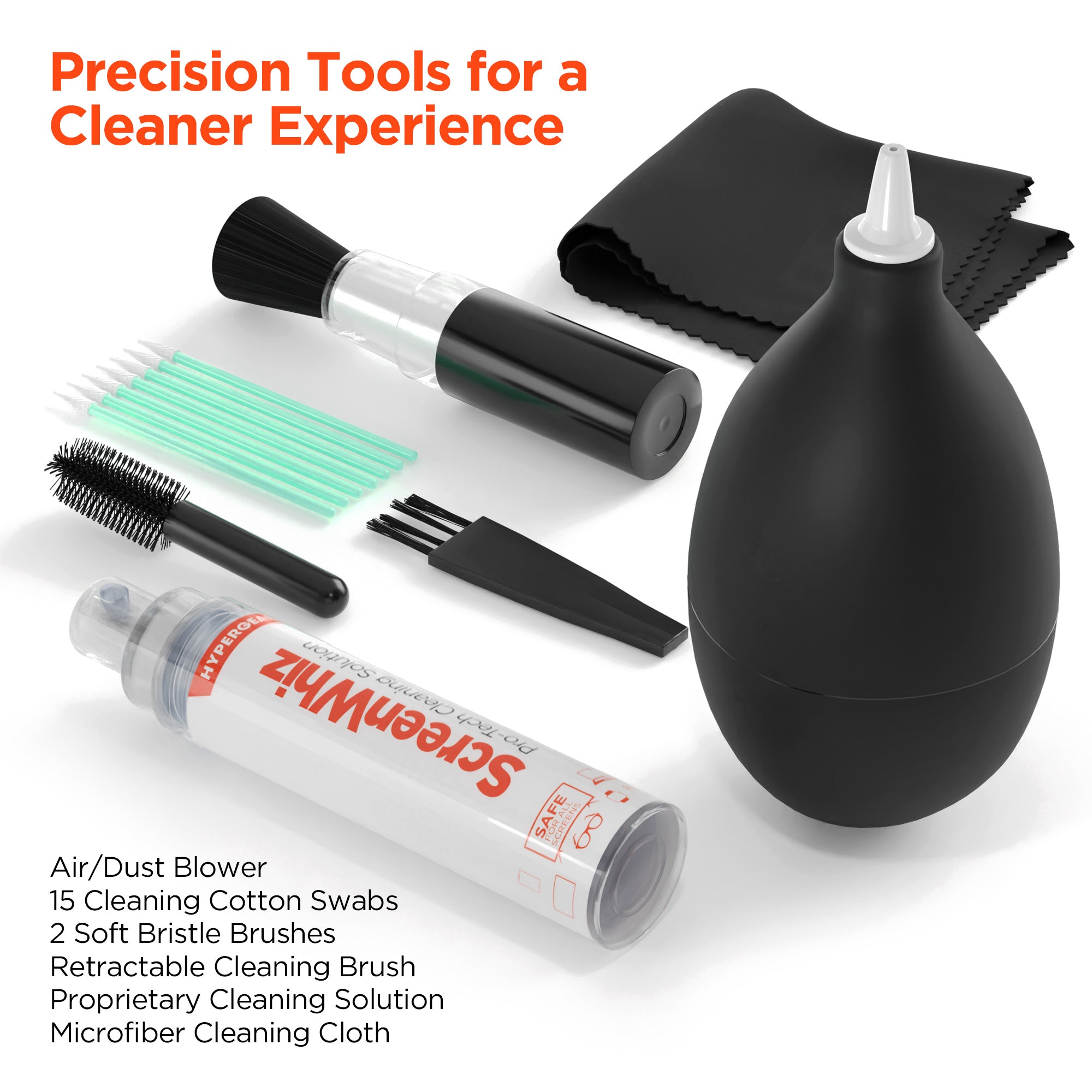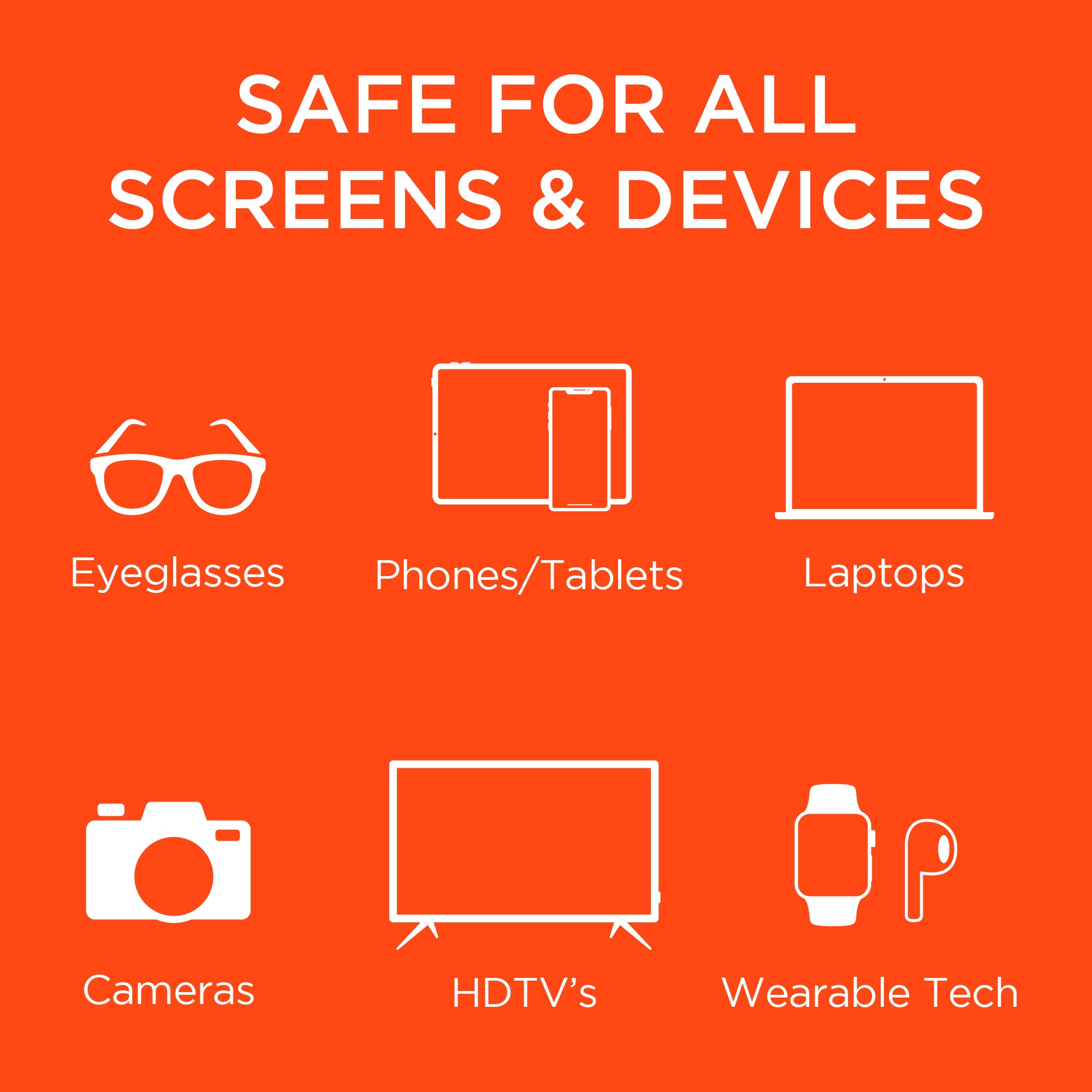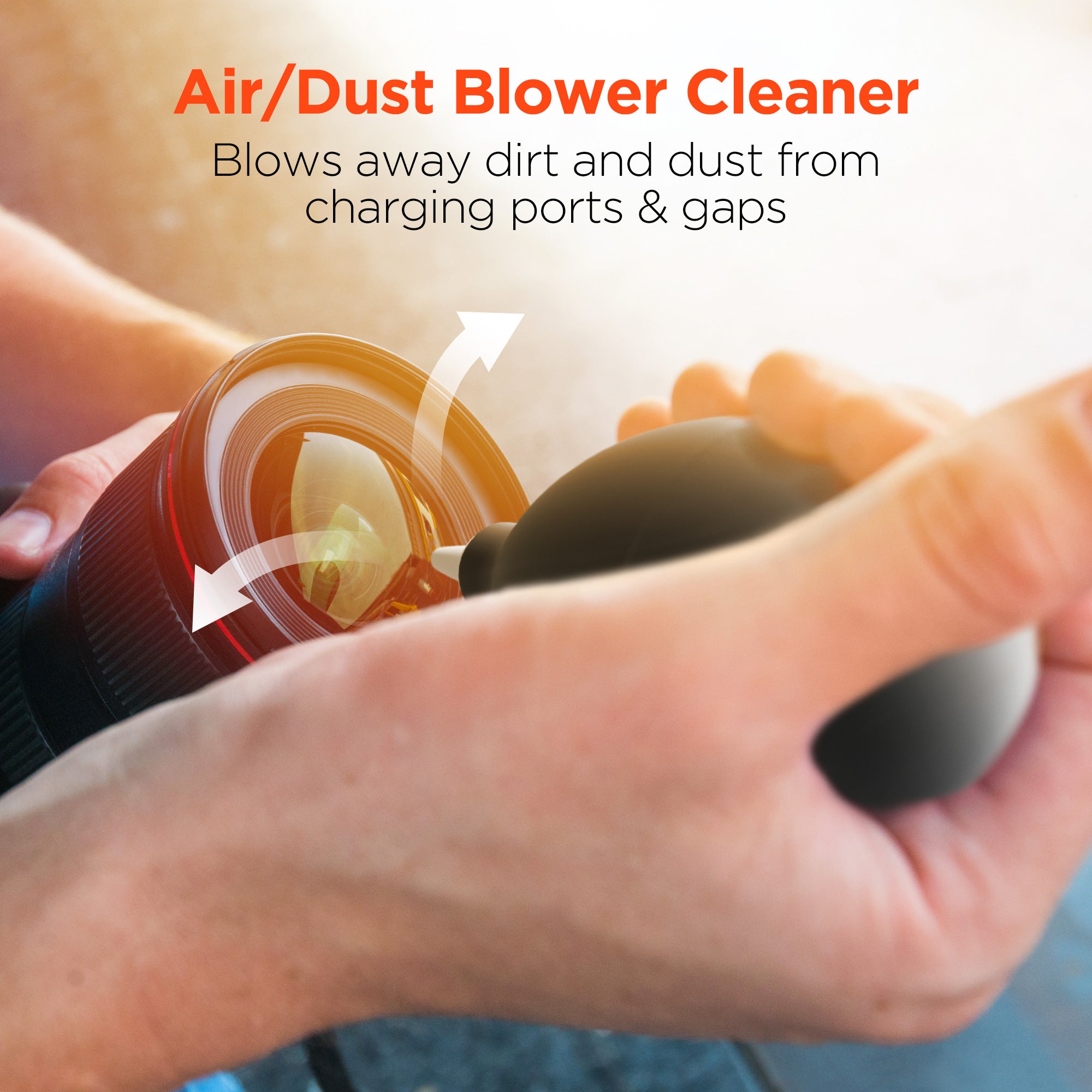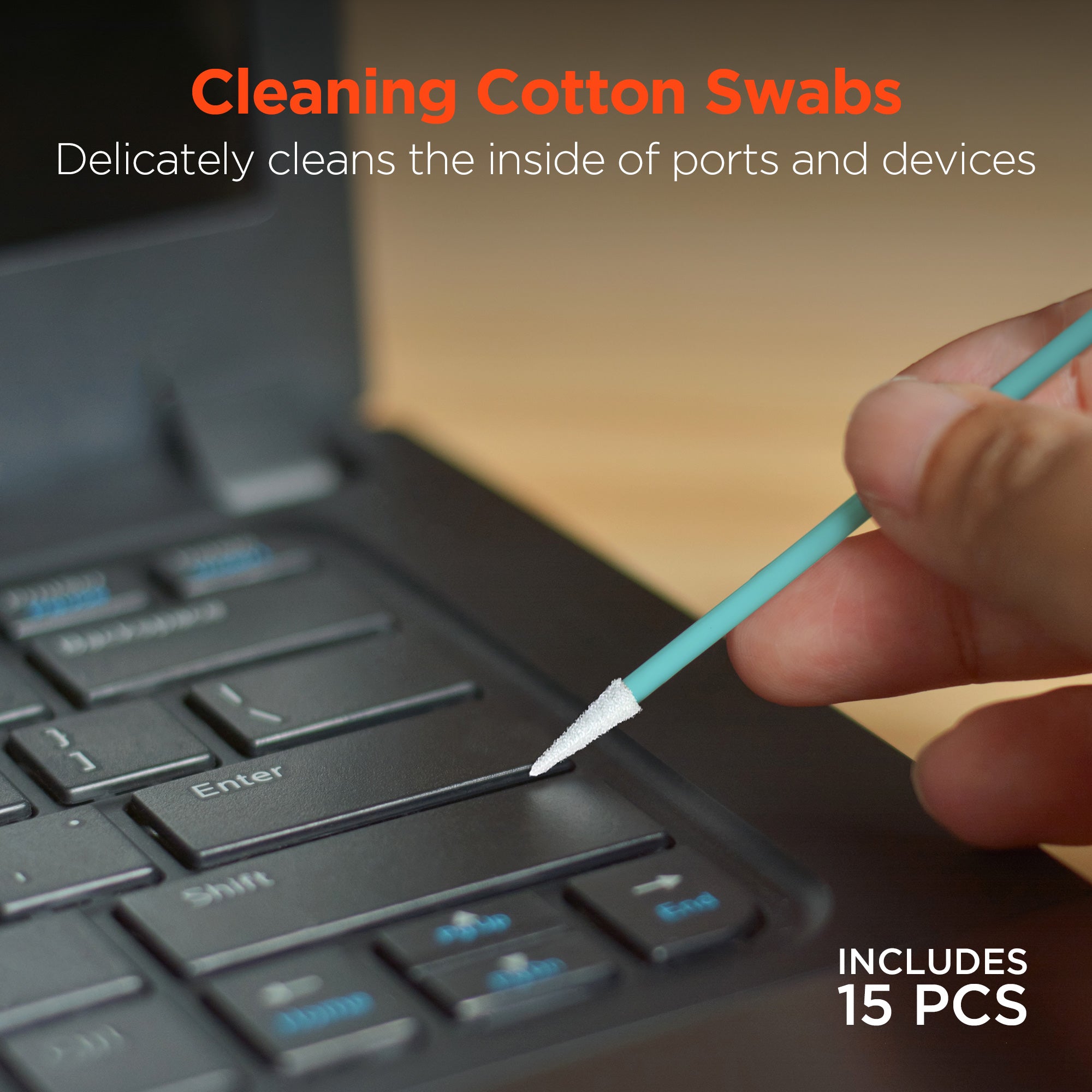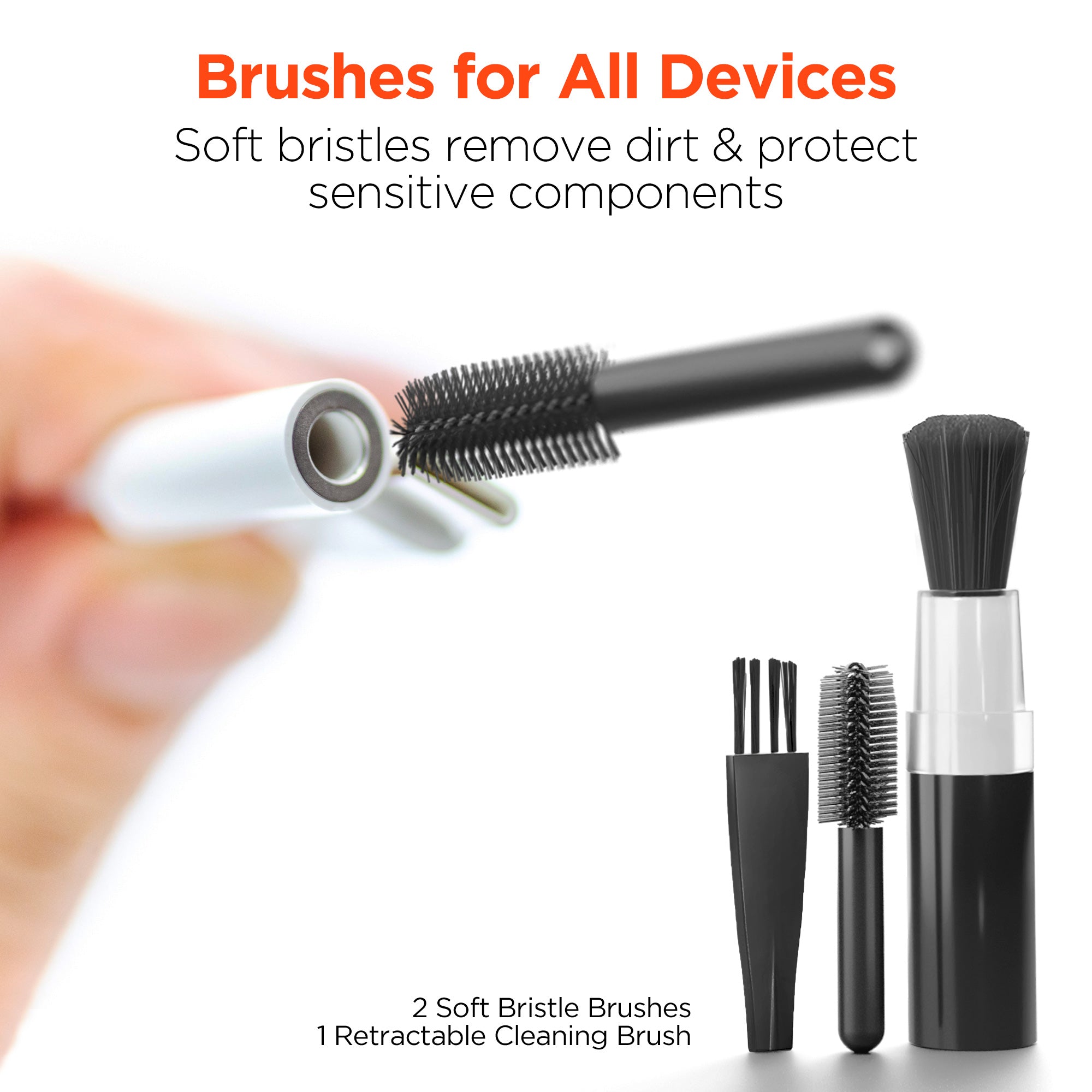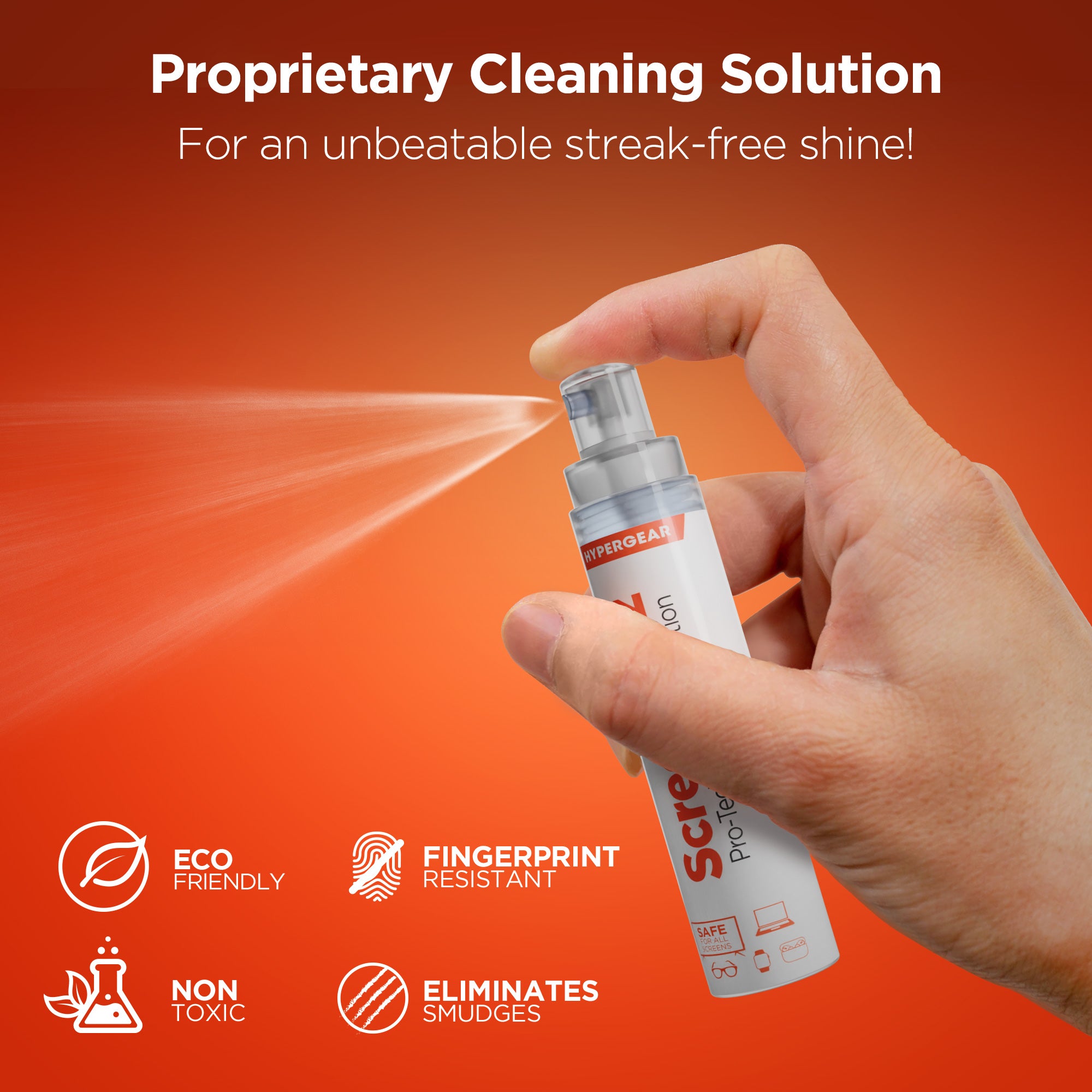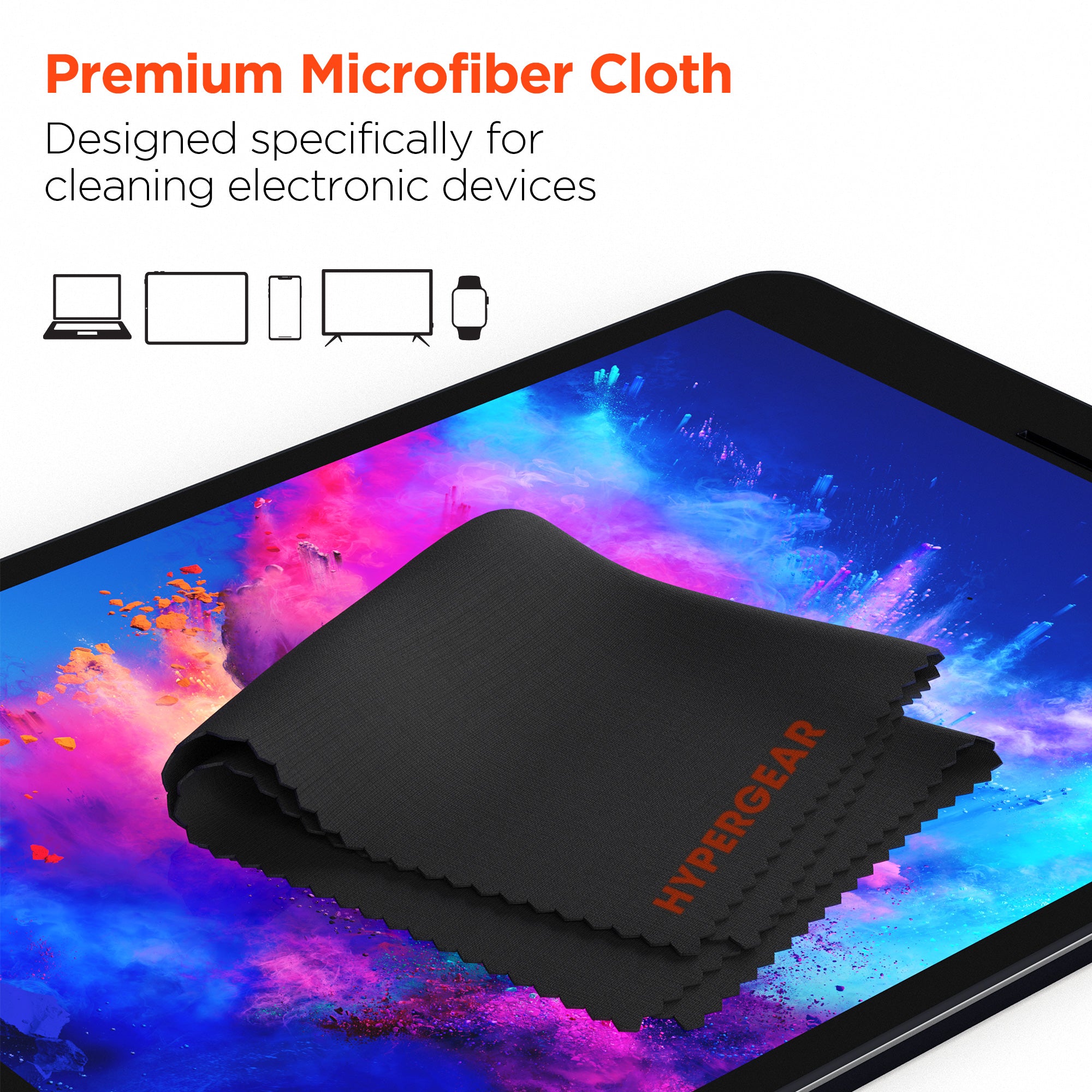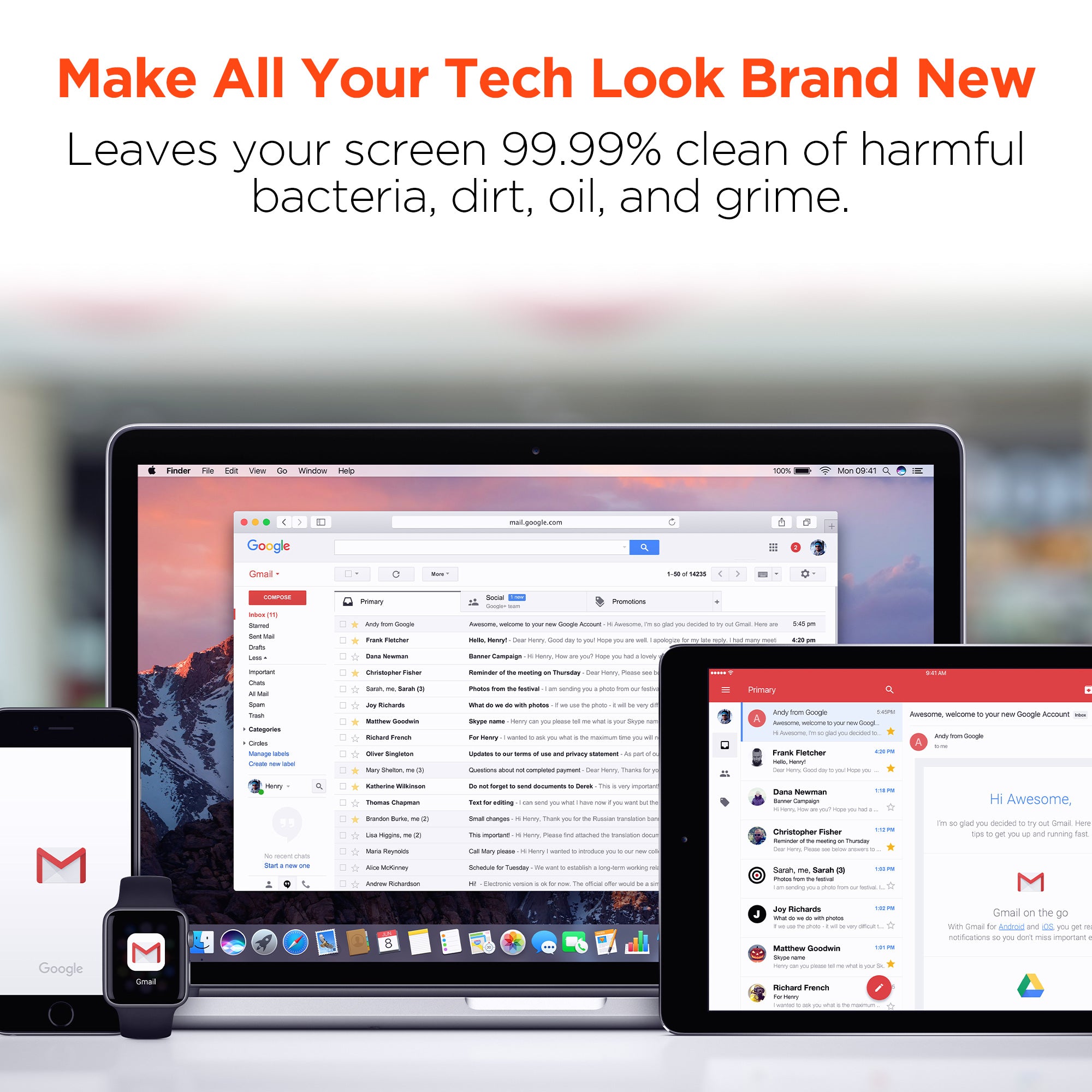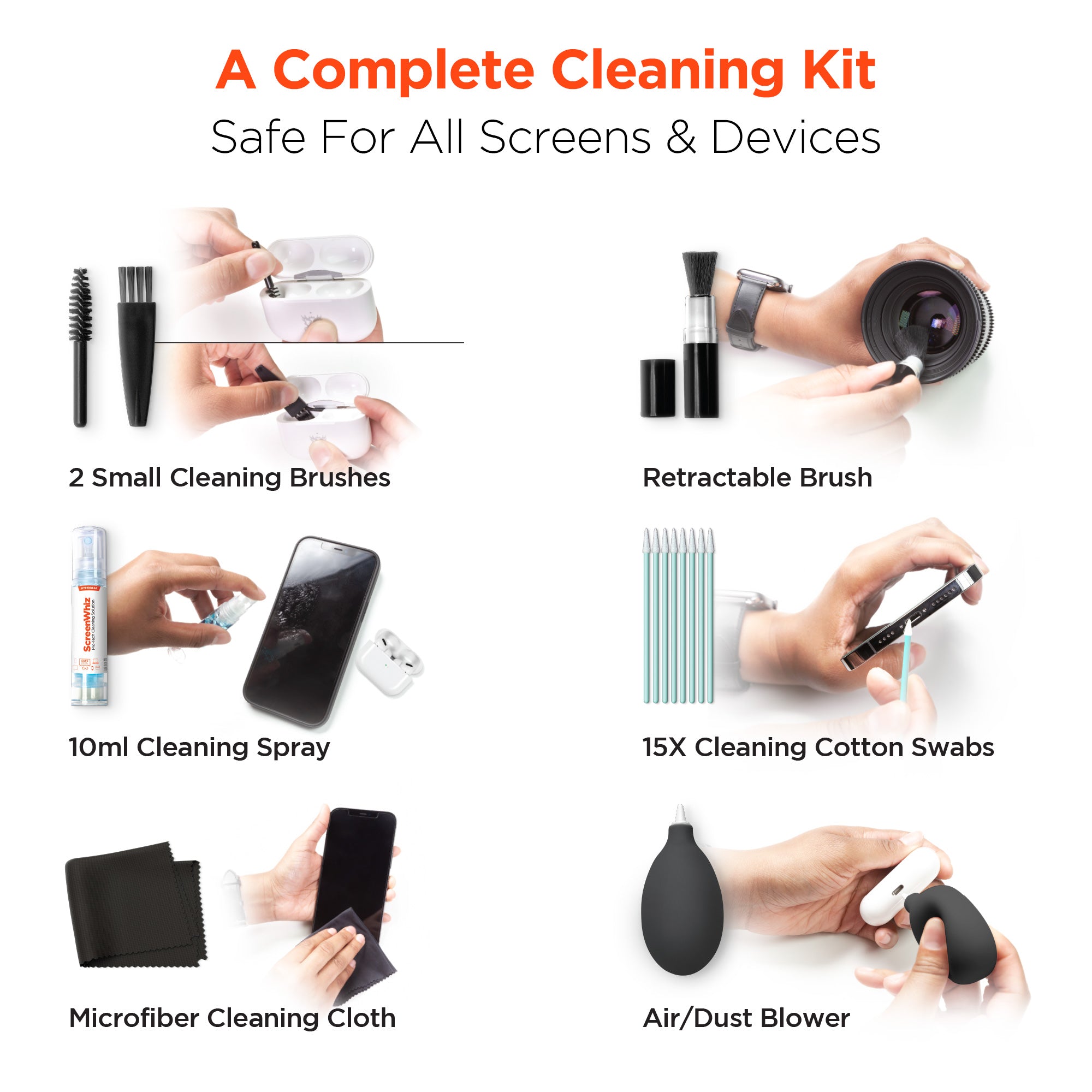 Free shipping on all US orders over $50
Orders Ship within one business day
30 Day Return Policy
Hassle-free Returns
---
Leaves Your Screen Surface 99.99% Clean
Give your devices a professional cleaning with care and protection with seven essential tools. Get rid of all the dirt, gunk, oil, and grime, and leave all your devices with an unbeatable streak-free shine. Precision tools for a cleaner experience!
---
Precision Tools for A Cleaner Experience
Our complete cleaning kit includes every tool you'll need to keep all your devices, screens, and lenses looking spotless.
---
Safe for All Screen & Devices
Perfect for use on any screen, lens, or device, from Smartphones, iPads, computer screens, laptops, e-readers, TVs, eyeglasses, and more!
---
Air/Dust Blower
The easy to squeeze air blower gets rid of excess dust.
---
Cleaning Cotton Swabs
Insert the fine-pointed swabs to clean hard-to-reach areas such as ports or buttons.
---
Brushes For All Devices
Use the 2 soft bristle brushes and a retractable brush to remove the dust and dirt on the surfaces and openings of your devices.
---
Proprietary Formula
Using the latest advancements in screen cleaning and tech hygiene, we've researched and created a superior and safer formula, free of alcohol and ammonia, that outperforms other traditional and natural cleaning products.
---
Microfiber Polishing Cloth
Our ultra-soft microfiber cloths are designed specifically for cleaning electronic devices without leaving behind any residue.
---
Make All Your Tech Look Brand New
Leaves your screen 99.99% clean of harmful bacteria, dirt, oil, and grime.
---
A Complete Cleaning Kit
Safe For All Screens & Devices
California Prop 65 Warning
WARNING : Cancer and Reproductive Harm www.P65Warnings.ca.gov

Orders Ship within one business day

30-day Returns

Hassle-free Returns