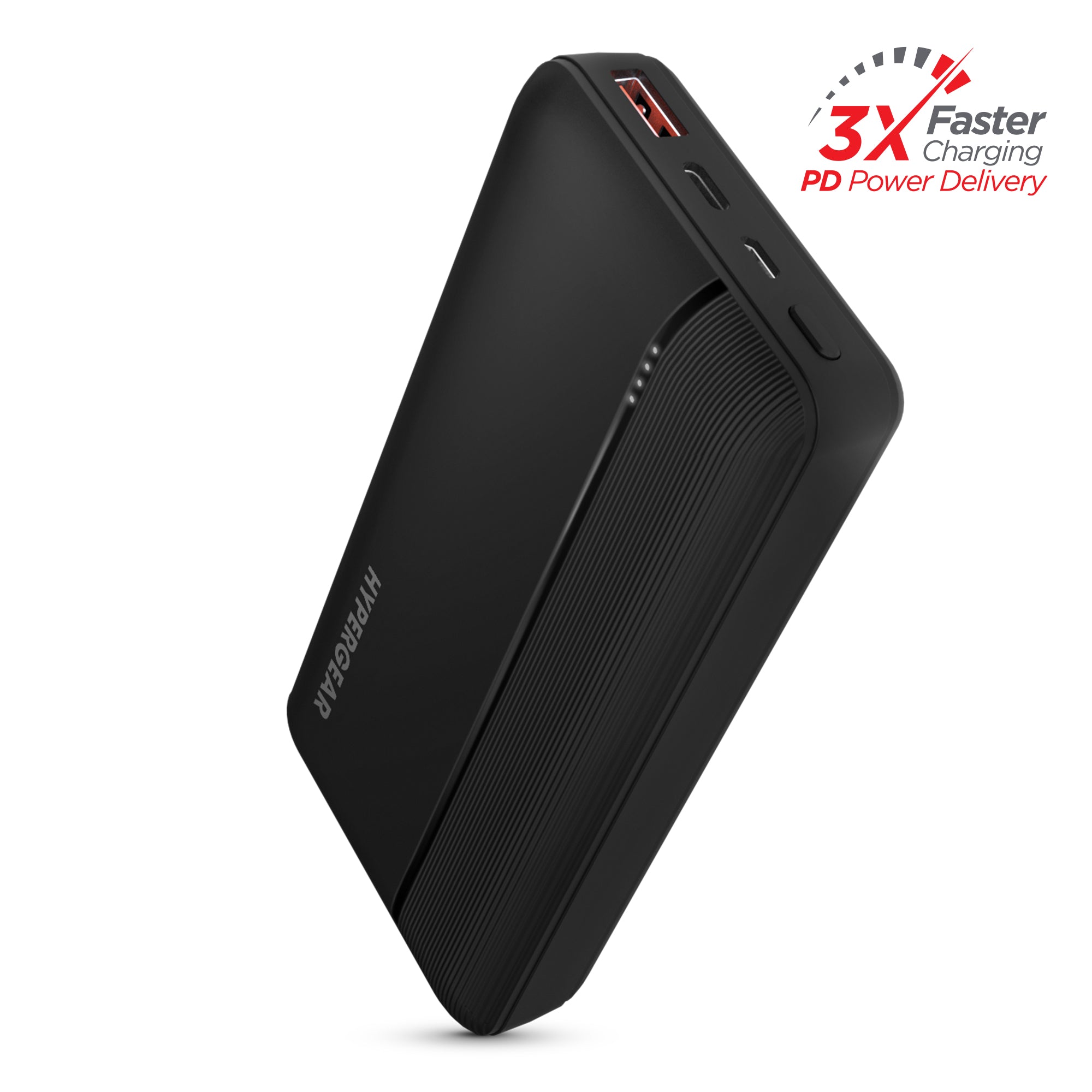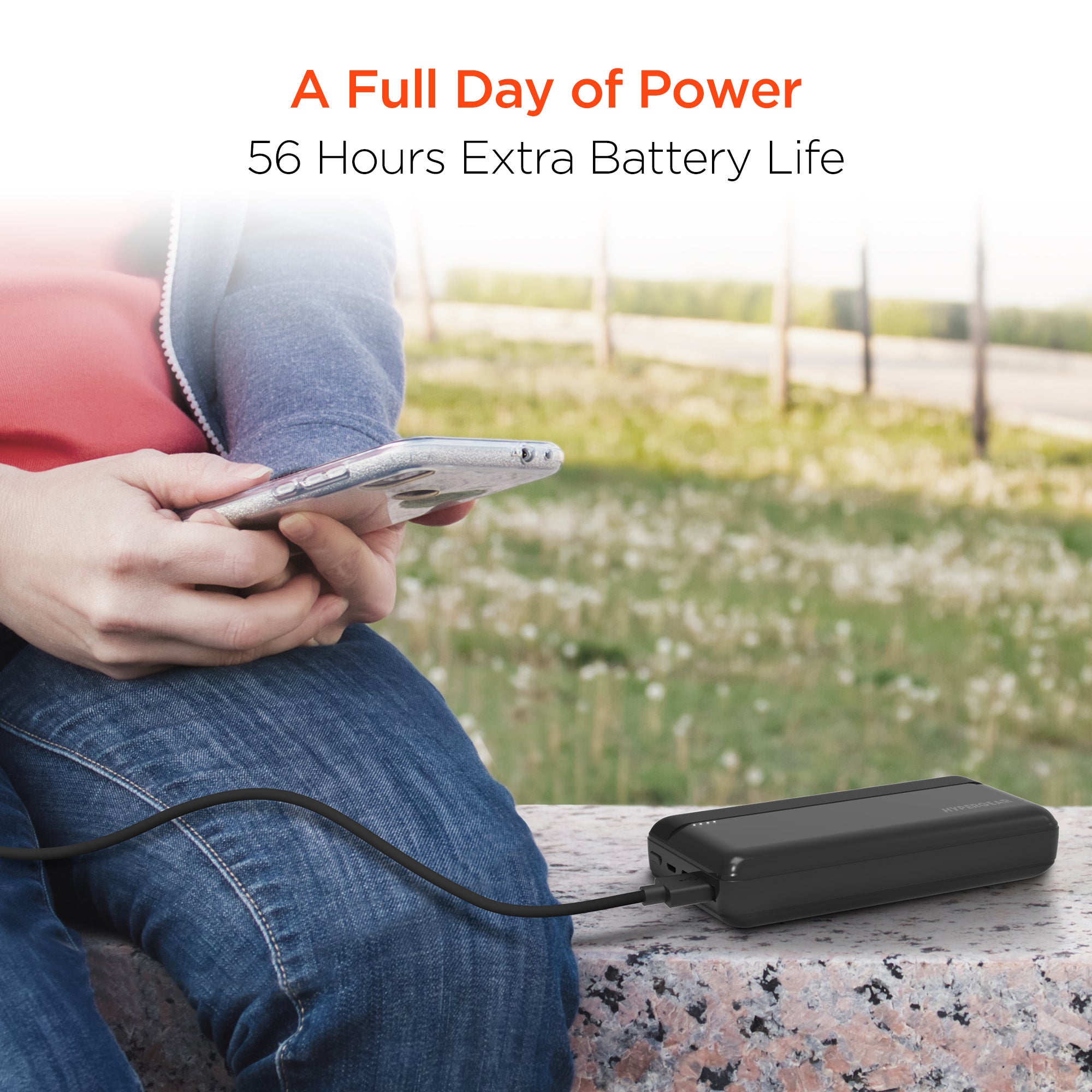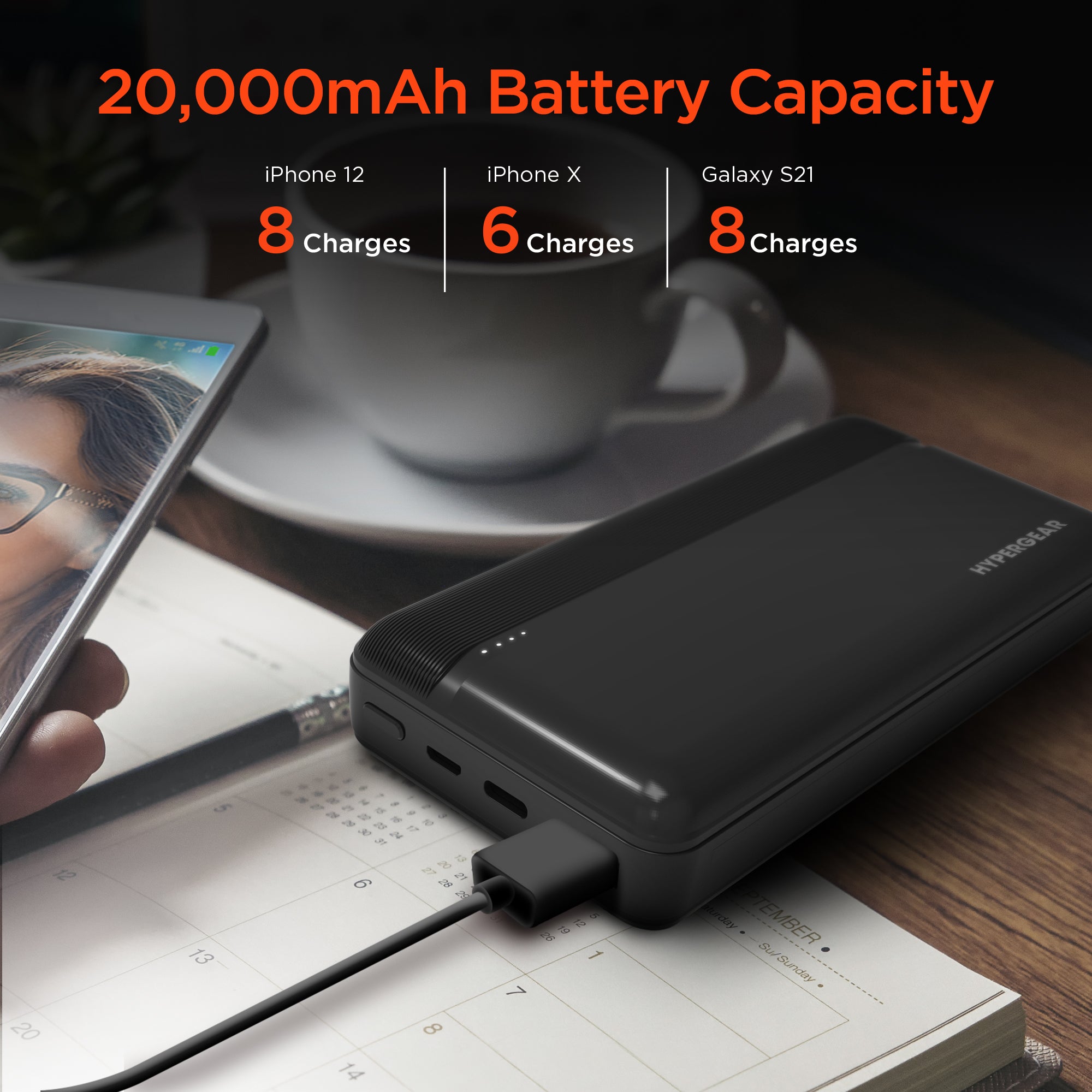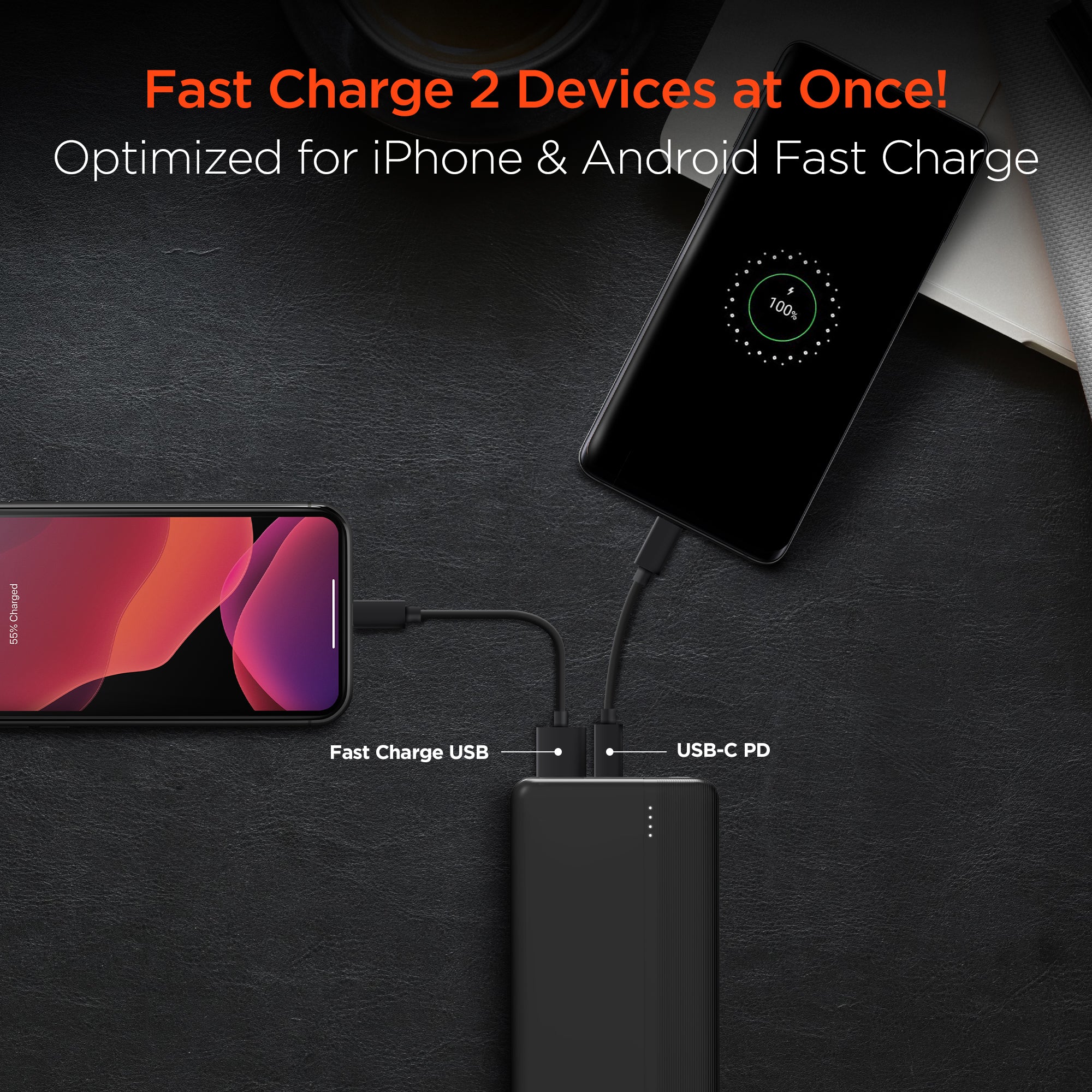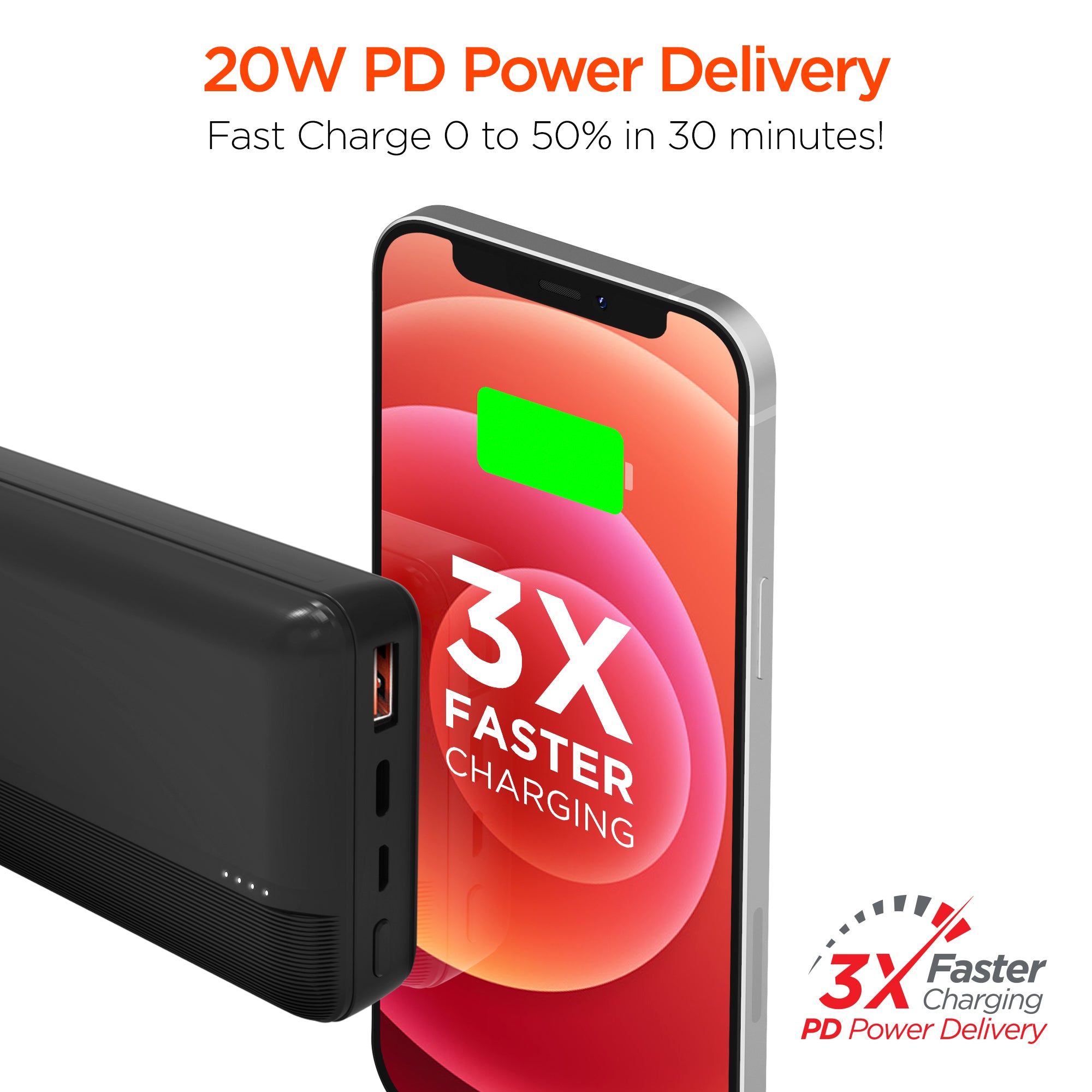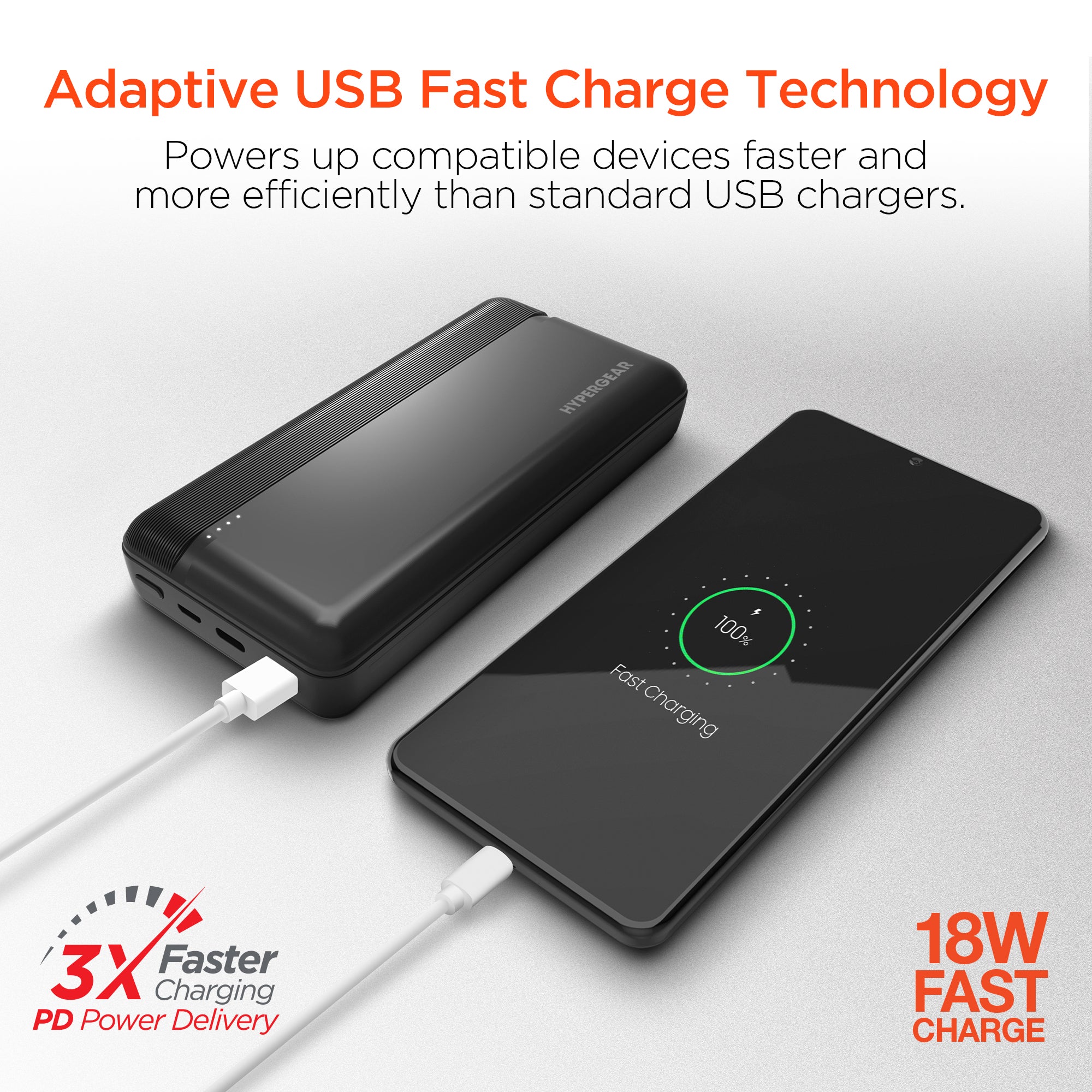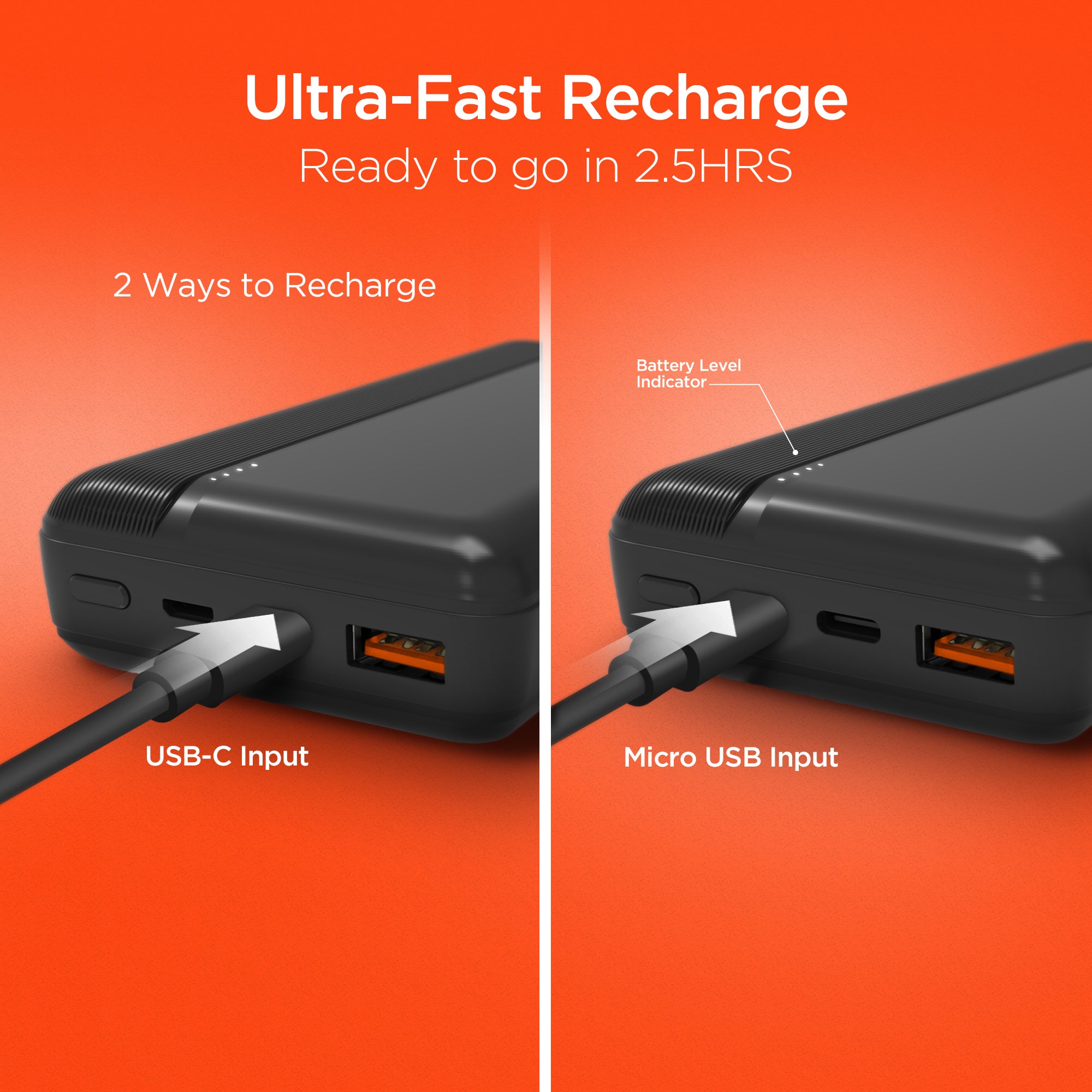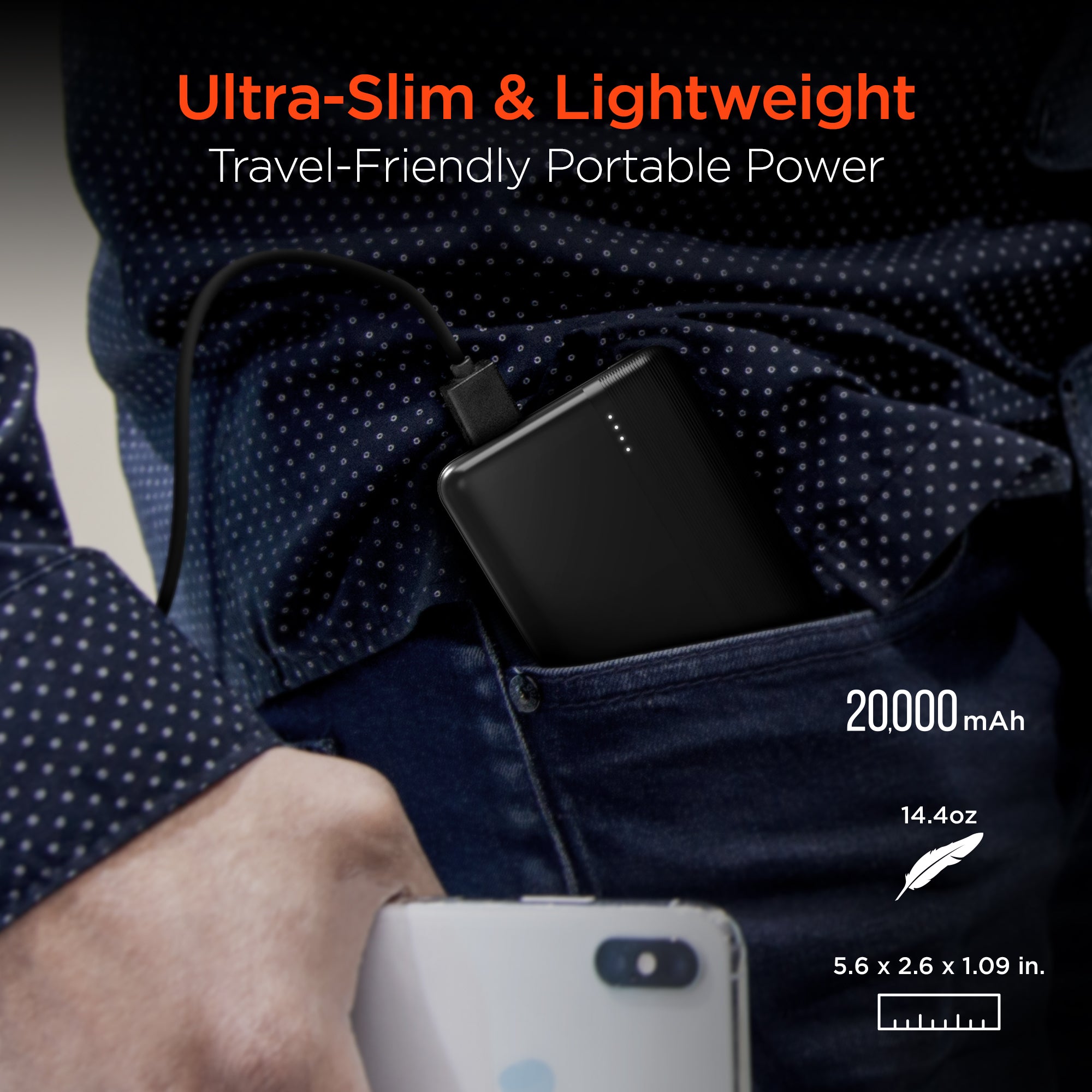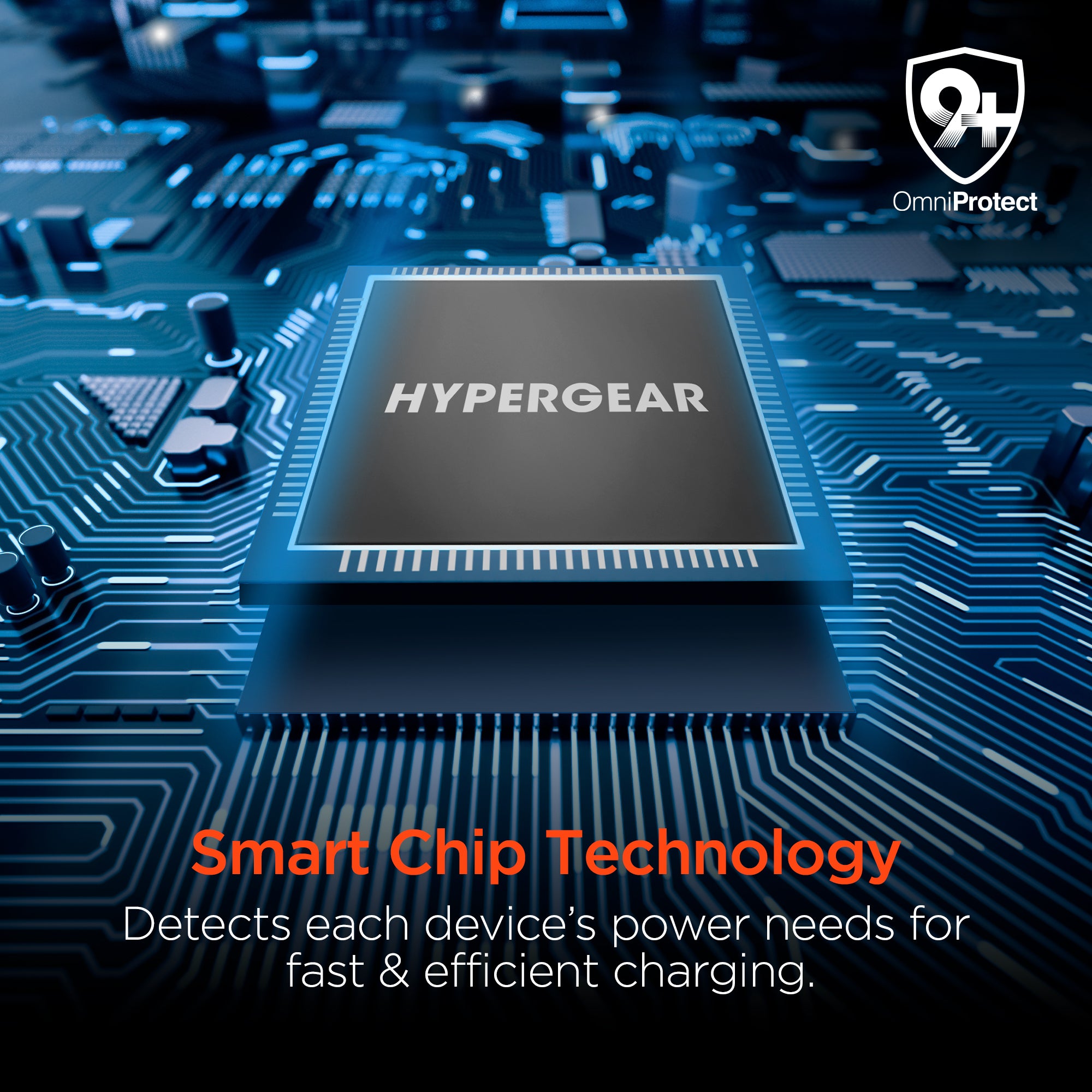 Free shipping on all US orders over $50
Orders Ship within one business day
30 Day Return Policy
Hassle-free Returns
Reliable. Portable. Power.
Experience high-speed charging whether you're away from an outlet or off the grid. This high capacity power bank features the latest fast charging technologies in powerful dual outputs to fast charge the latest iPhone and Android smartphones.in/out and 18W USB Fast Charge ports.
---
Experience
Power Delivery Technology
The 20W USB-C PD output delivers over 4X the power of standard 5W stock chargers.
---
What is Power Delivery?
USB-C Power Delivery (PD) technology basically enables a device to take on high voltage power in a shorter amount of time, which translates to superfast charging. A specialized PD chipset detects each device's power needs and adjusts the output automatically. Less power wasted also means less heat, which helps keep your devices safe and preserve your battery life.
---
18W Adaptive Fast Charge
Adaptive Fast Charge (AFC) Technology can power up compatible devices faster and more efficiently than standard USB chargers.
---
How AFC Technology Works
This specialized technology is designed to scan for devices that can support higher voltages, dynamically adjusting throughout the charging cycle for fast, efficient and safe charging.
---
High Capcity Battery
With 20,000mAh of power, enjoy up to 8X full recharge on most smartphones, and up to 24/56 hours of additional battery life.
---
Ultra-Fast Recharge
Two ways to recharge through USB-C and Micro USB inputs will have you ready to go in just 2.5 hours of charging
---
Ultra-Slim & Lightweight
Perfect for students, travelers, business professionals & commuters, it easily slips into a briefcase, handbag, backpack or carry-on, so you can always have reliable portable power at your fingertips.
---
LED Battery
Level Indicator
Your power levels are displayed in LED lights, so you can easily check on your battery status and ensure your backup is always ready to go.
---
World-Class Protection
Cutting-edge circuitry ensures you and your devices are protected from Overcurrent, Short-Circuit and Overcharge.
---
Smart Chip Technology
Reduce power wastage & maximize charging efficiency to over 90%! SmartChip Technology detects each device's power needs and adjusts the power flow automatically, keeping your devices safe by preserving your device's battery life long term.
---
GUARANTEED RELIABILITY

HyperGear is so confident in the reliability and performance of this product that we offer a hassle-free Limited One-Year Warranty


California Prop 65 Warning
WARNING : Cancer and Reproductive Harm www.P65Warnings.ca.gov
Totally AWESOME power bank
So I recently bought the 20000mah for obvious reasons and was super surprised at the overall quality of this unit the look and the feel are great also!...So to begin with I was charging it with the included micro USB cable that is until I realized that this thing was made not only to fast charge your connected devices but the brilliant people at HYPERGEAR made this unit also to accept a FAST charge through the USB-C input output which I initially thought was only an output used solely for charging your various devices cell phones tablets etcetera...but to my excitement and surprise you can also charge this unit with the USB C enabling you to completely charge this unit in half the time depending on how good your USB C wall charger is I charged mine from completely drained to max fully charged in a little less than two hours and my wall charger isn't the most powerful so you could probably do better with a stronger more powerful wall charger all that being said I highly recommend getting one of these to anyone looking to buy a power bank or upgrade its totally worth it....sincerely yours truly thank you hypergear!.
A satisfied customer for sure!

Orders Ship within one business day

30-day Returns

Hassle-free Returns