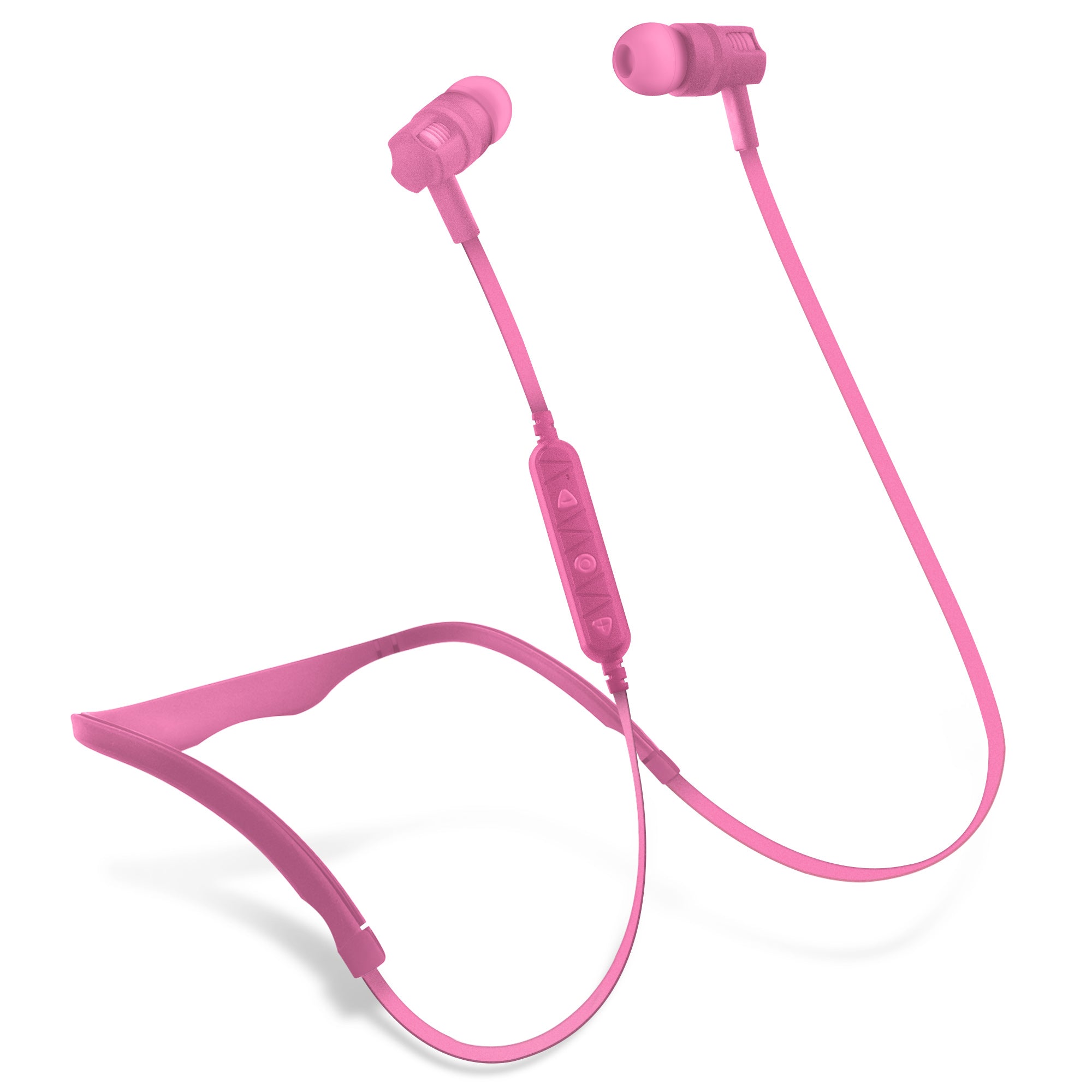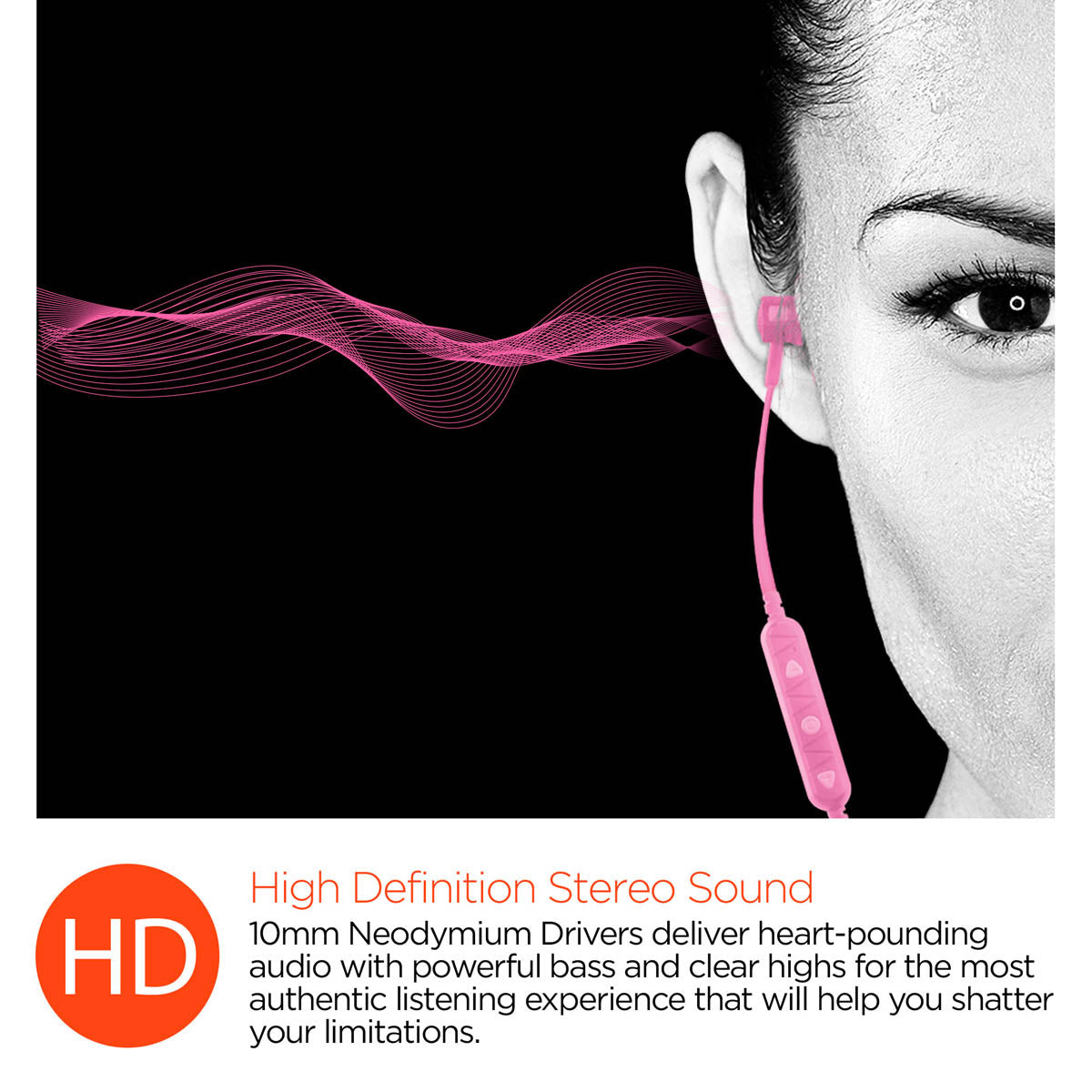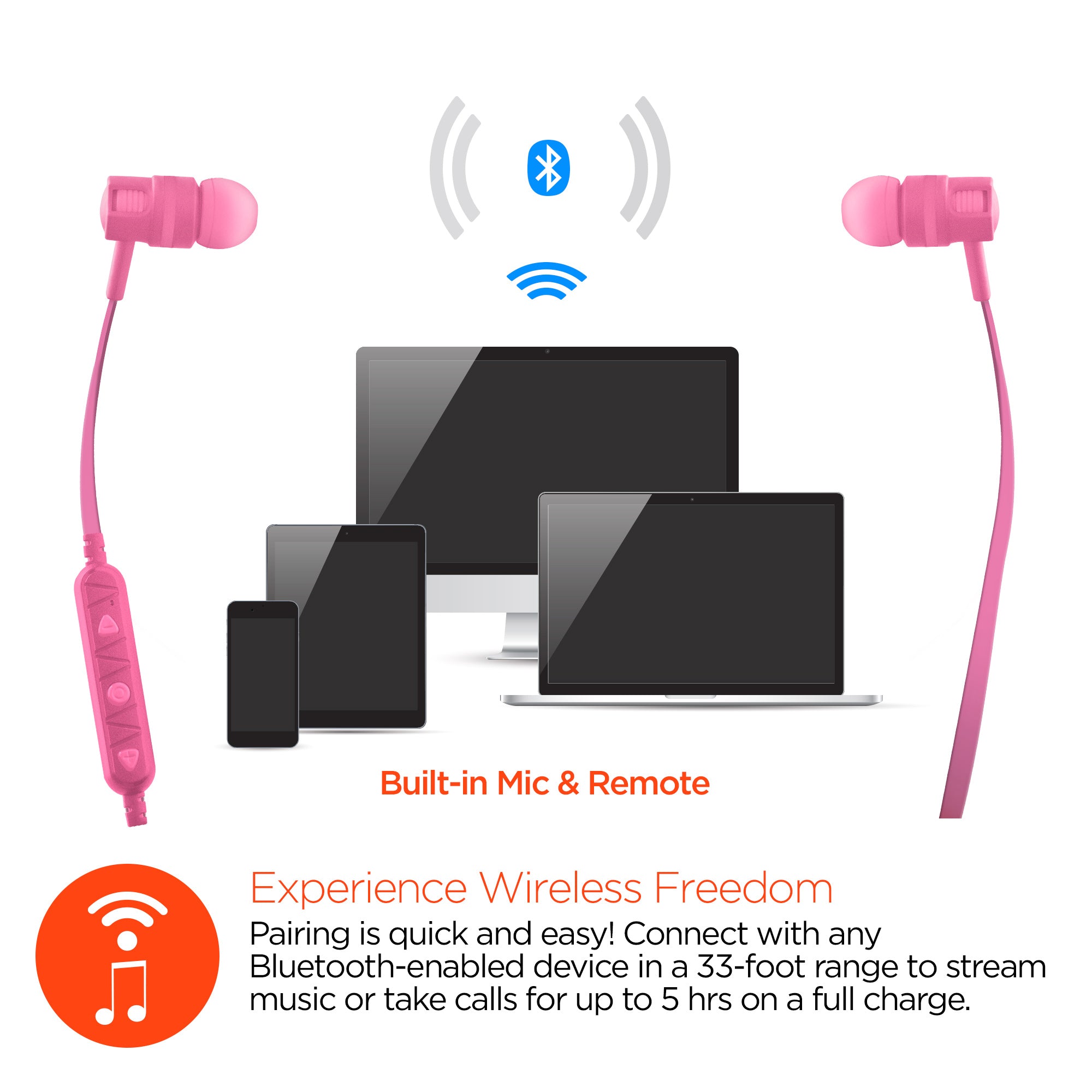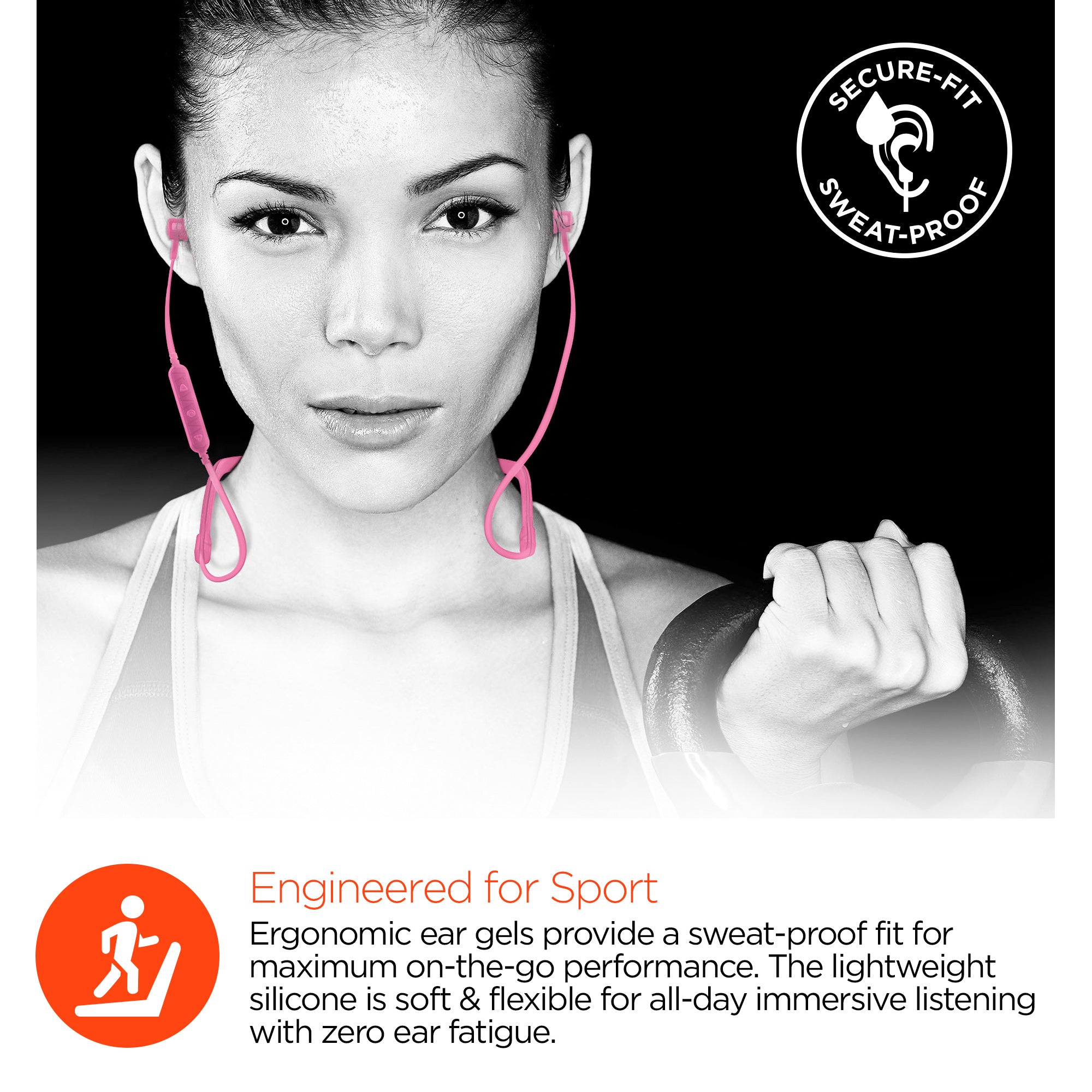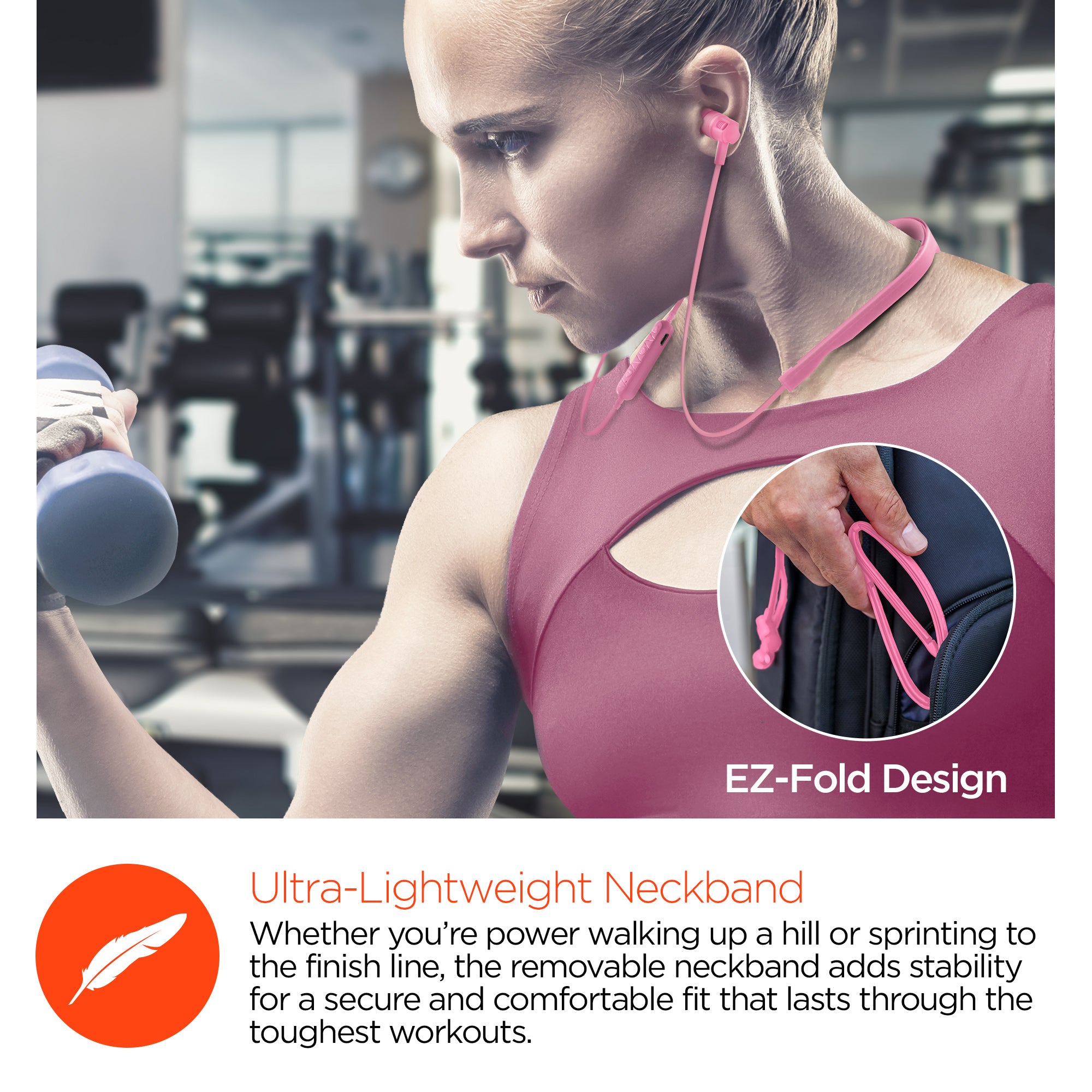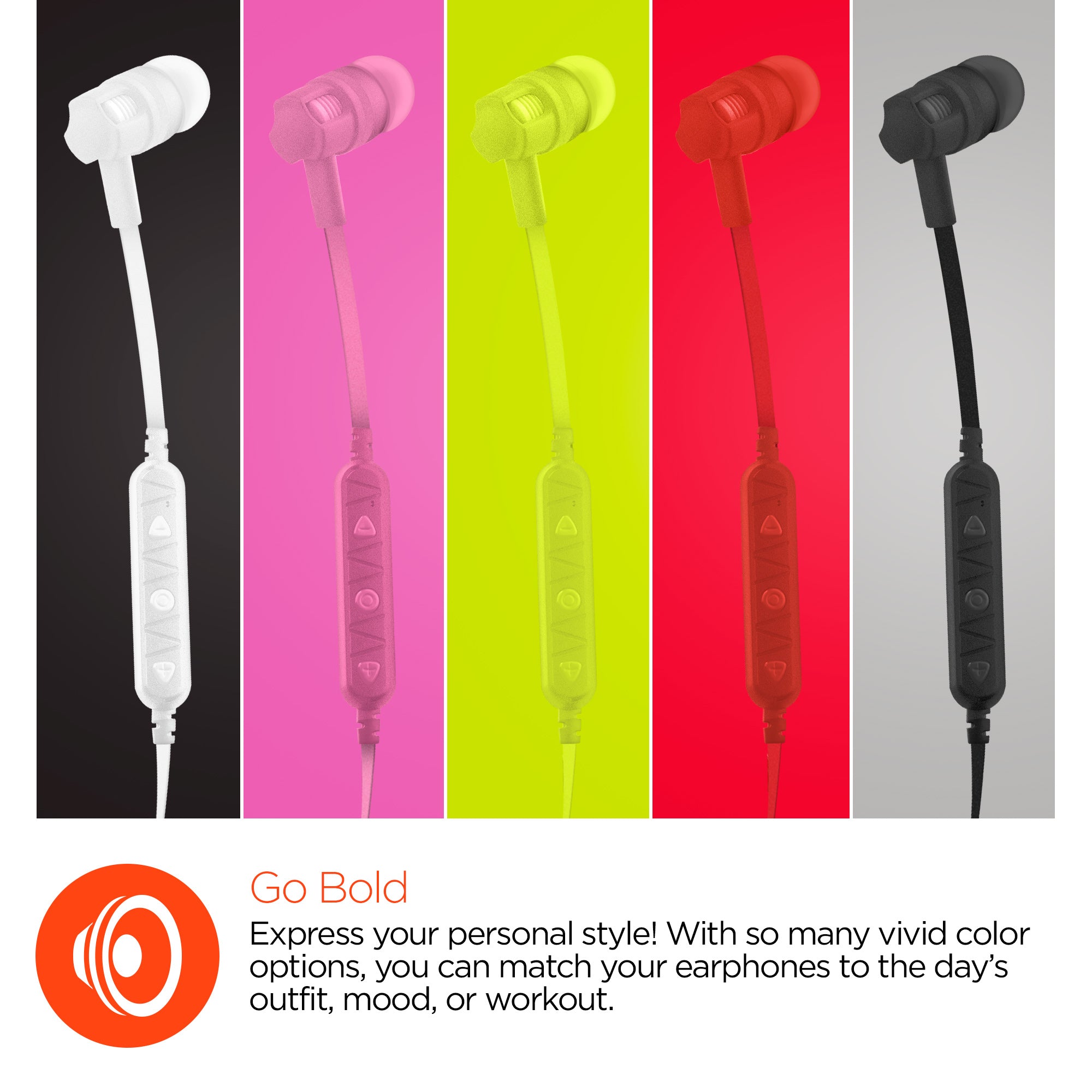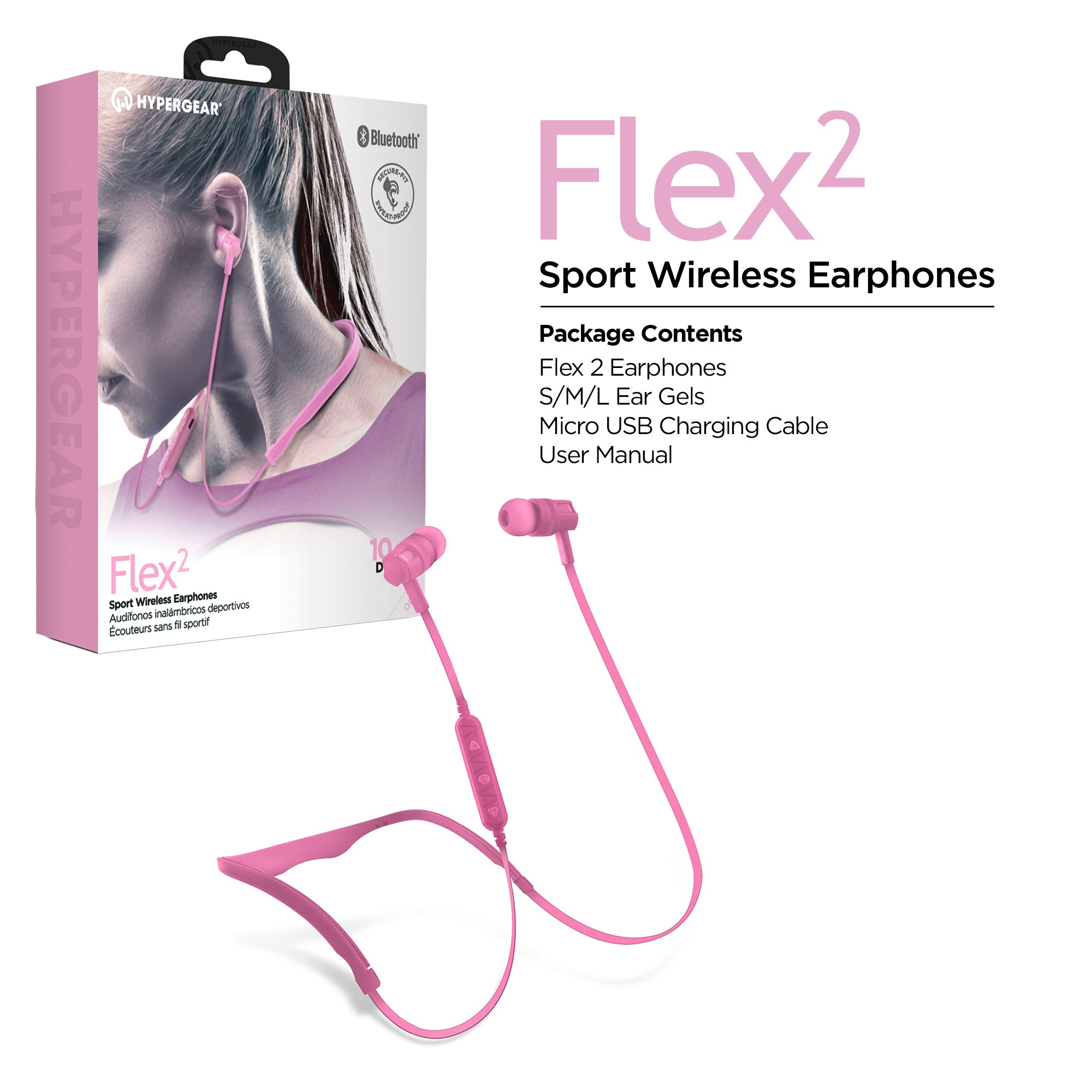 Free shipping on all US orders over $50
Orders Ship within one business day
30 Day Return Policy
Hassle-free Returns
Take Your Workout Intensity to New Levels
Enjoy wireless freedom, superior stereo sound, comfortable skip-free listening, and hands-free calls for up to 5 hours on a single charge! Perfect for weekend warriors and serious athletes, the Flex 2 provides the immersive HD sound you need to break through your physical limits! Whether you're casually walking or sprinting to the finish, these lightweight earphones will stay in place thanks to the unique neckband and sweat-proof ear gels. Take your workout intensity to new levels with the Flex 2.
Siri
Compatible

Removable
Neckband

Stereo
Sound

Music plus
Calls
---
Engineered for Sport
Ergonomic ear gels provide a sweat-proof fit for maximum on-the-go performance. The lightweight silicone is soft & flexible for all-day immersive listening with zero ear fatigue.
---
Go Bold
Express your personal style! With so many vivid color options, you can match your earphones to the day's outfit, mood, or workout.
---
Experience Wireless Freedom
Pairing is quick and easy! Connect with any Bluetooth-enabled device in a 33-foot range to stream music or take calls for up to 5 hrs on a full charge.
---
Ultra-Lightweight Neckband
Whether you're power walking up a hill or sprinting to the finish line, the removable neckband adds stability for a secure and comfortable fit that lasts through the toughest workouts.
---
Guaranteed Reliability
HyperGear products are performance tested and vetted through a rigorous quality inspection process to ensure reliability. HyperGear offers friendly customer service and a Limited One Year Warranty to the original purchaser that the product shall be free of defects in design, assembly, material or workmanship.
Package Contents:
• Flex 2 Earphones
• S/M/L Ear Gels
• Micro USB Charging Cable
• User Manual
* Actual play time may vary based on sound volume and audio content
California Prop 65 Warning
WARNING : Cancer and Reproductive Harm www.P65Warnings.ca.gov
notification sound too high there is no option to lower it
notification sound too high there is no option to lower it
Customer review
These are the best headphones I've used for running to date. I previously used wired variants ( Bose & Monster earbuds, Klipsch on ears). and the HyperGear by far are best suited for this purpose. when paired with the comply tips, the headphones provide a snug fit and a decent seal. the sound quality is clear with more pronounced highs than lows (but this could be ameliorated by using larger comply tips). the volume output is robust as well and often find myself lowering the volume from the default setting. there is some occasional static when adjusting the earbuds for better fit or when controlling the music app (Spotify in my case) while running but this could be caused by sporadic Bluetooth signal while being outdoors. these are well priced headphones with high build quality which I hope will contribute to its durability.
Customer review
Here's the bottom line, these Bluetooth headphones work great! Was tired of the old headphones getting caught on things. I have an iPhone 7 and when apple switched from the aux port to the lighting port, it now works like S**t. The lighting port makes it sensitive when I bump the bottom of the headphone jack and will pause my music. Bluetooth was the way to go. They fit very nice and there are different size pieces to fit in all different size ears. They hold around the ear well too. The sound quality is top notch, even at its lowest volume setting. Overall I am very happy with these headphones. They were easy to pair and connect to my phone automatically when I turn them on.
Customer review
First thing I noticed about this headset is the sound. There's definitely more bass coming through the headset and overall it's louder compared to the Powerbeats. Flexible hooks that go over the ear are thicker and more stable with the Powerbeats 3. The Powerbeats definitely has a tighter fit around the ear. The ear buds for both models feel identical to me and both fit snugly inside the year. Both sets are sweat-proof and for the most part stay on the ear while I'm running.
Customer review
Great gym headphones at a great price. I researched bluetooth in-ear headphones extensively and decided on these for the price. The other reviewers are spot on. They are light, stay in the ears, have really good battery performance. They pair quickly and without much effort. Operation is a no-brainer and they keep me in the zone during long sweaty workouts.

Orders Ship within one business day

30-day Returns

Hassle-free Returns