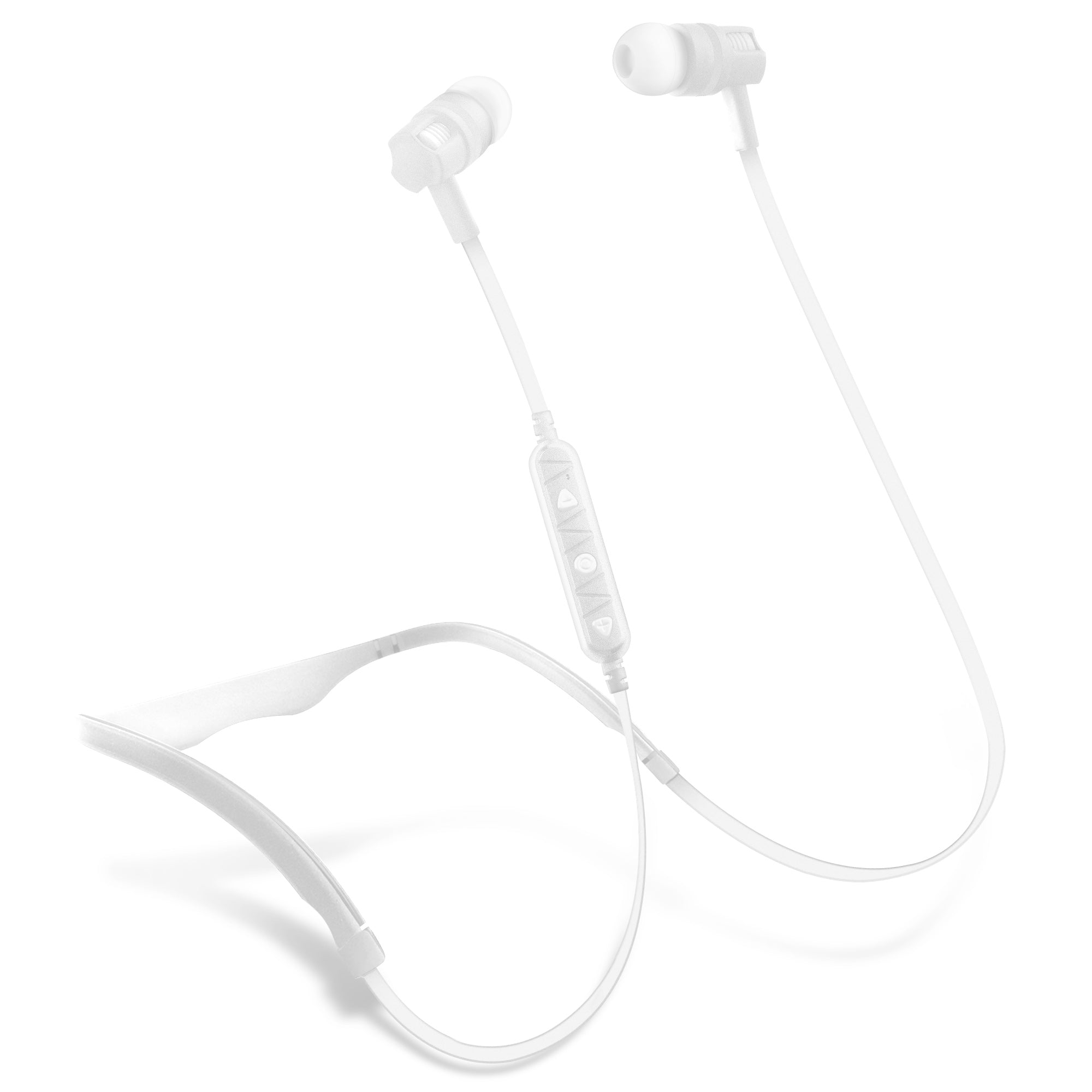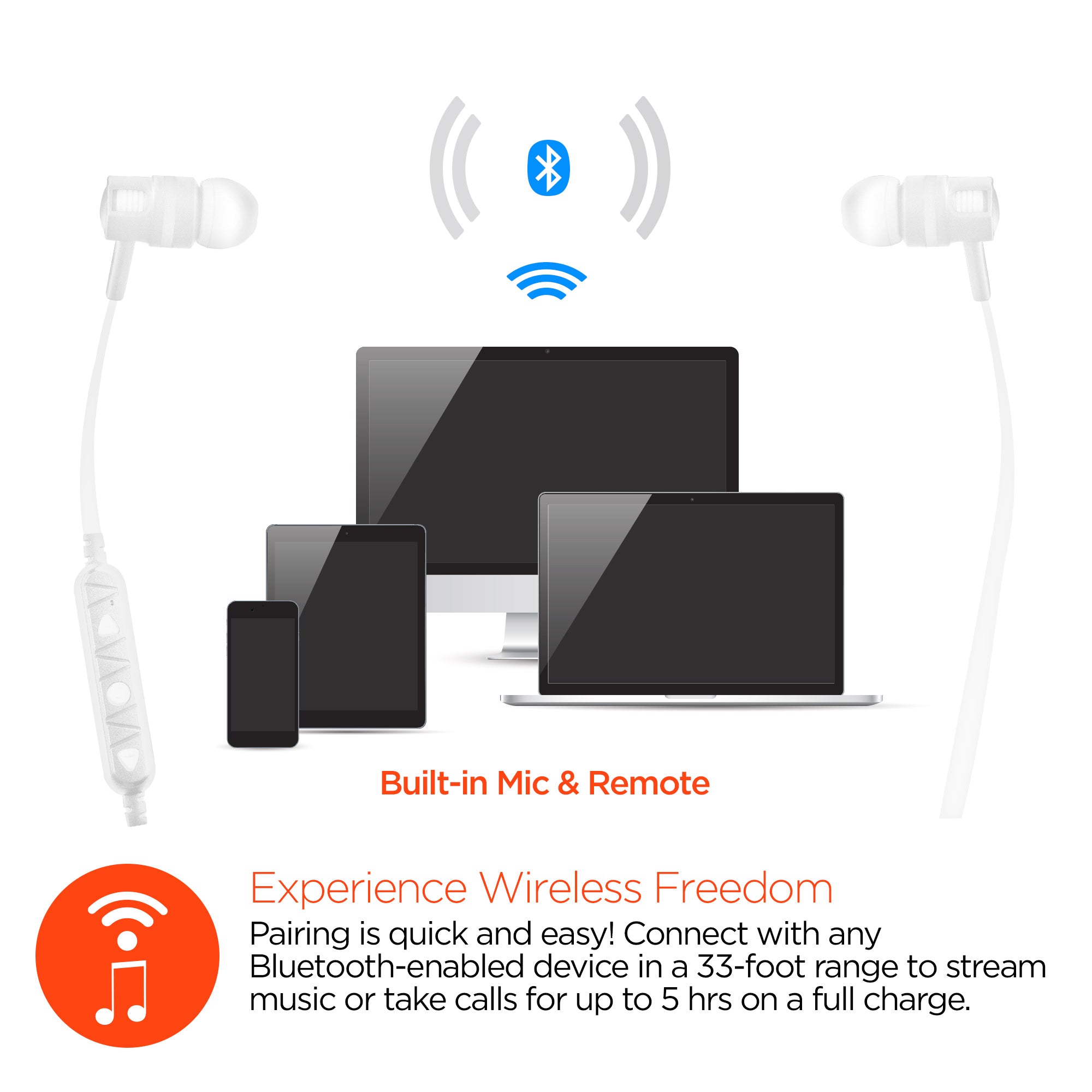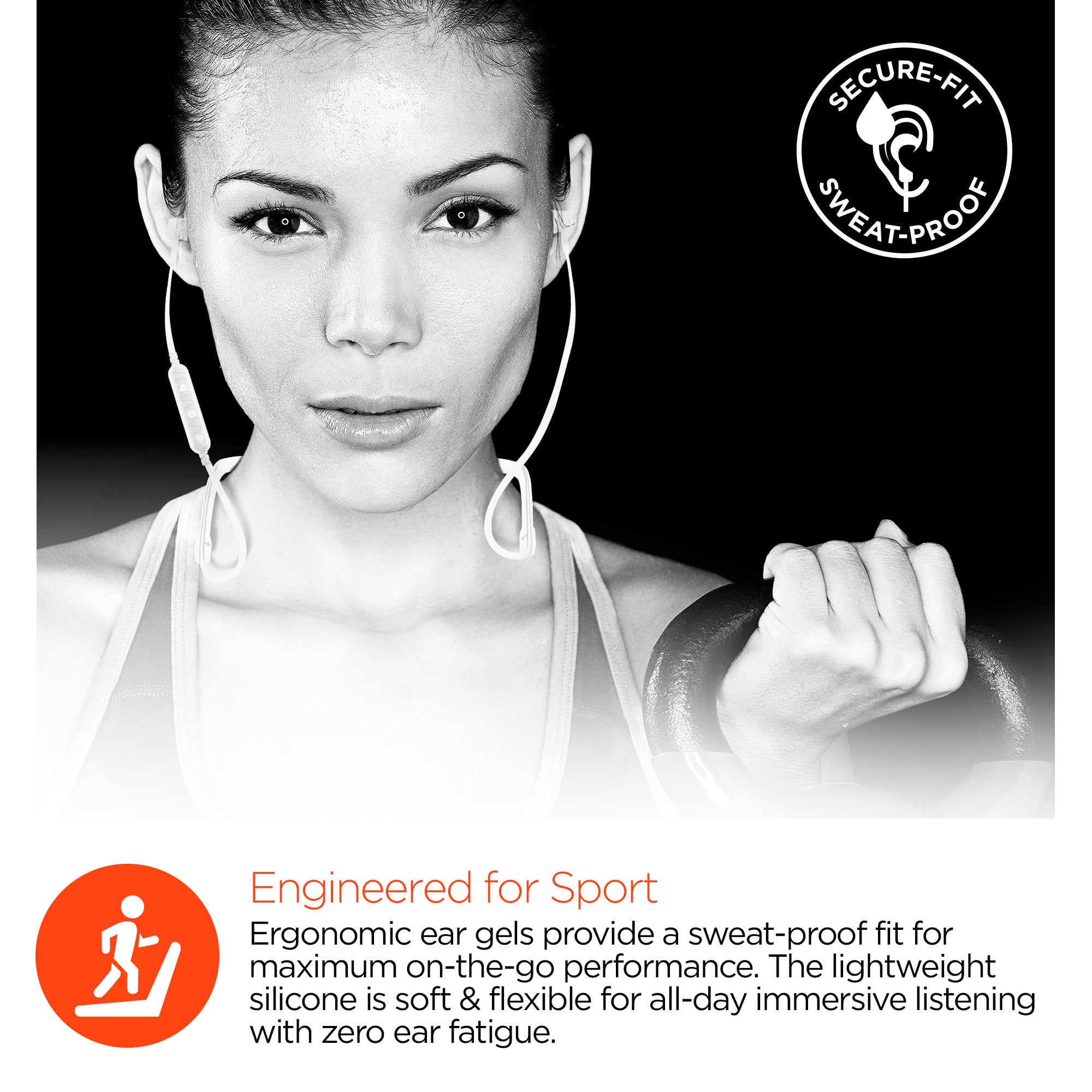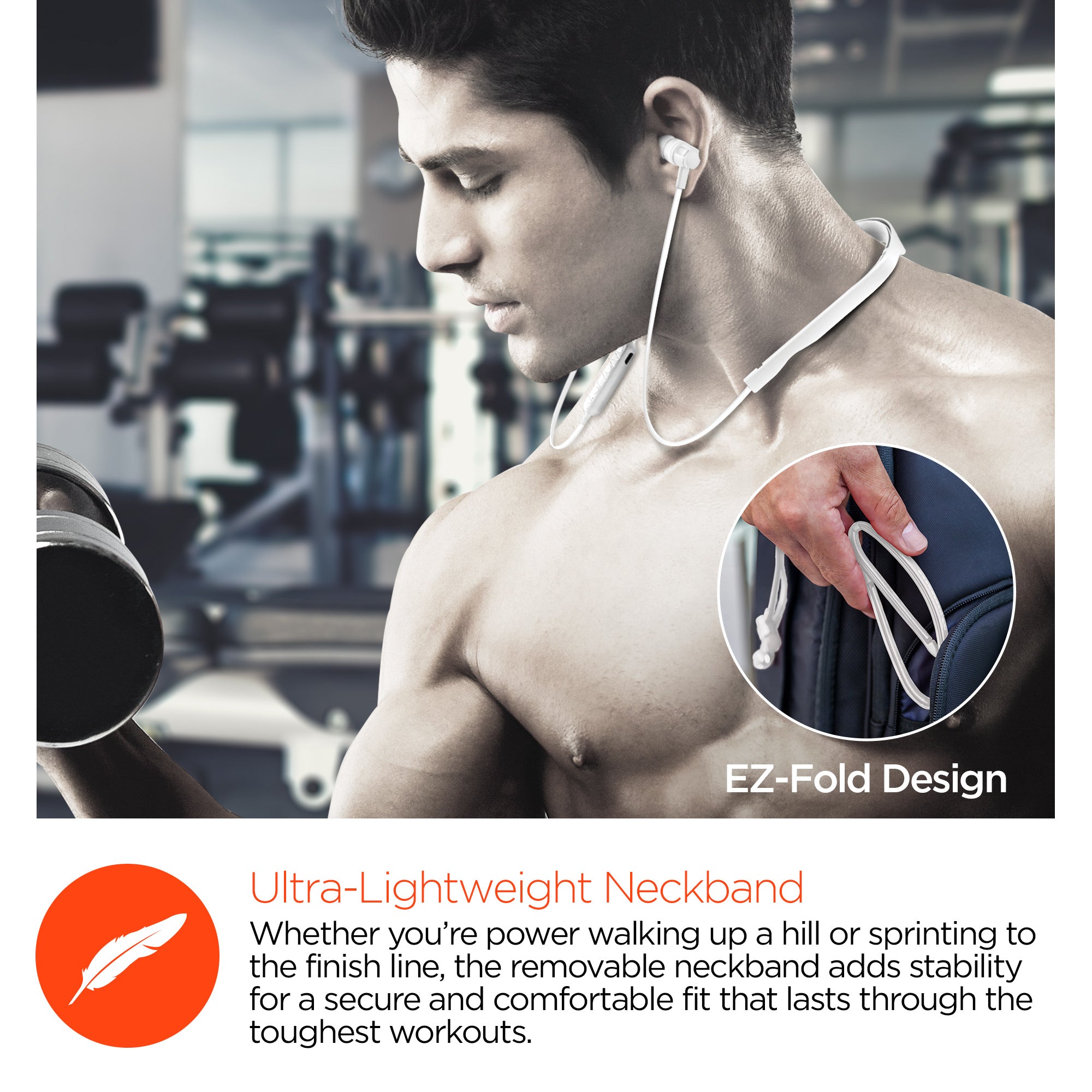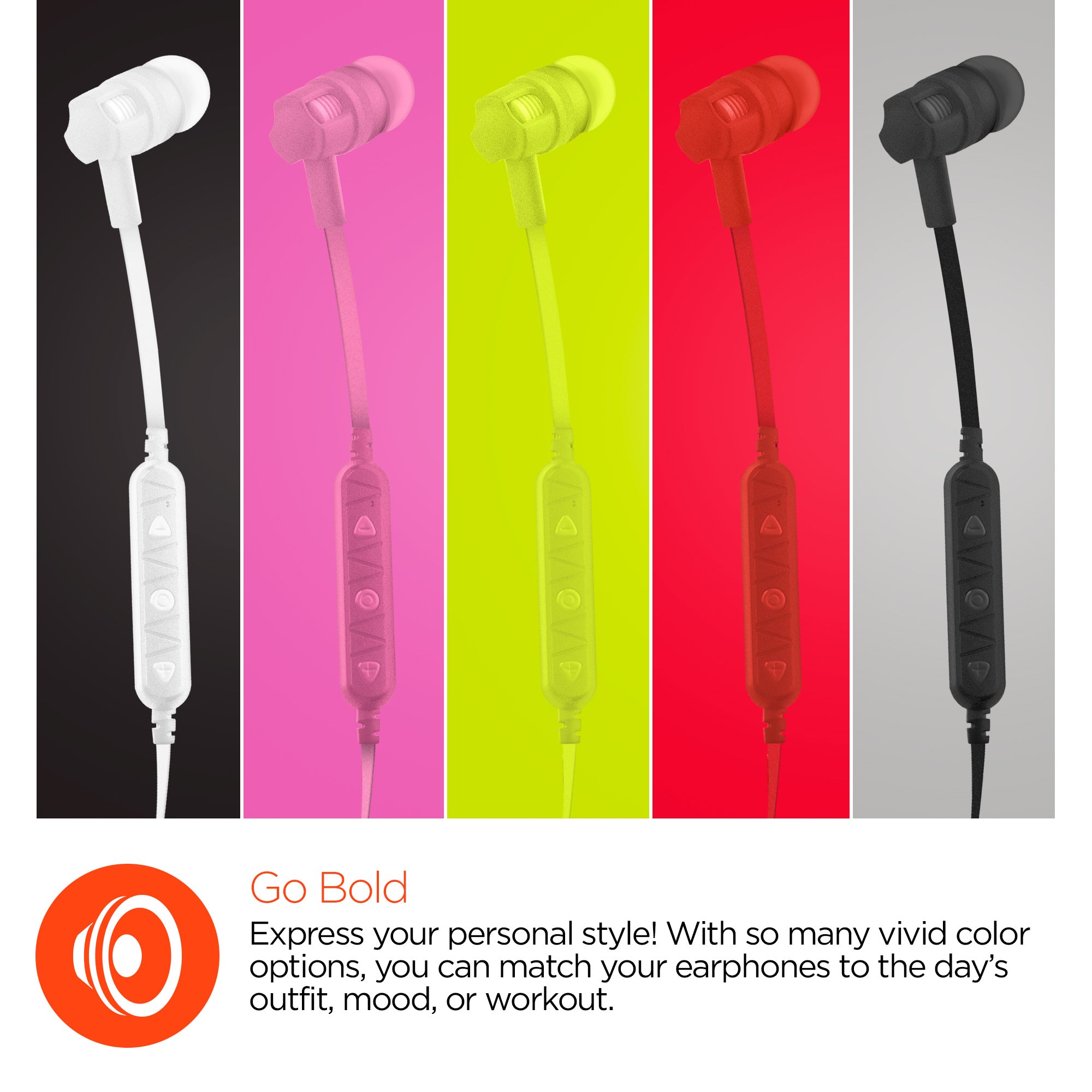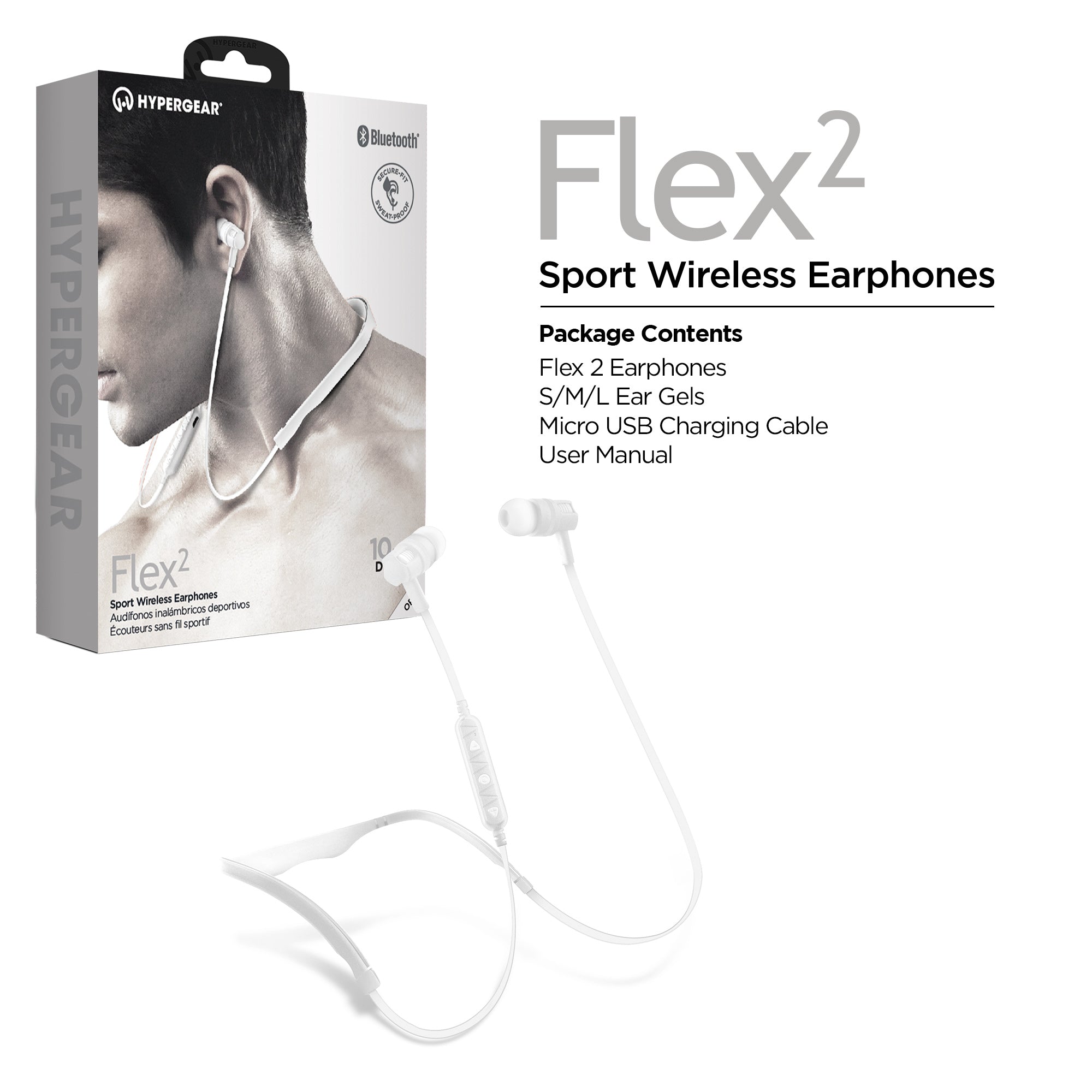 Free shipping on all US orders over $50
Orders Ship within one business day
30 Day Return Policy
Hassle-free Returns
Take Your Workout Intensity to New Levels
Enjoy wireless freedom, superior stereo sound, comfortable skip-free listening, and hands-free calls for up to 5 hours on a single charge! Perfect for weekend warriors and serious athletes, the Flex 2 provides the immersive HD sound you need to break through your physical limits! Whether you're casually walking or sprinting to the finish, these lightweight earphones will stay in place thanks to the unique neckband and sweat-proof ear gels. Take your workout intensity to new levels with the Flex 2.
Siri
Compatible

Removable
Neckband

Stereo
Sound

Music plus
Calls
---
Engineered for Sport
Ergonomic ear gels provide a sweat-proof fit for maximum on-the-go performance. The lightweight silicone is soft & flexible for all-day immersive listening with zero ear fatigue.
---
Go Bold
Express your personal style! With so many vivid color options, you can match your earphones to the day's outfit, mood, or workout.
---
Experience Wireless Freedom
Pairing is quick and easy! Connect with any Bluetooth-enabled device in a 33-foot range to stream music or take calls for up to 5 hrs on a full charge.
---
Ultra-Lightweight Neckband
Whether you're power walking up a hill or sprinting to the finish line, the removable neckband adds stability for a secure and comfortable fit that lasts through the toughest workouts.
---
Guaranteed Reliability
HyperGear products are performance tested and vetted through a rigorous quality inspection process to ensure reliability. HyperGear offers friendly customer service and a Limited One Year Warranty to the original purchaser that the product shall be free of defects in design, assembly, material or workmanship.
Package Contents:
• Flex 2 Earphones
• S/M/L Ear Gels
• Micro USB Charging Cable
• User Manual
* Actual play time may vary based on sound volume and audio content
California Prop 65 Warning
WARNING : Cancer and Reproductive Harm www.P65Warnings.ca.gov
Customer review
Good quality, but between 20 and 50 percent it will start sounding an irritating high pitched beeps every ten seconds and dies at 20%
Customer review
- I have been using these wireless headphones since October 2017 while running in all sorts of weather and am very pleased with the quality and sound for the price. First, some background on me. I will run (or as I age, I call it the "old man shuffle") at a local university on both paved roads and trails so the run is both smooth and rough at the same time. I will run for up to an hour or 5 miles "ish" and have run in heat of 90 plus degrees (lots of sweat), below freezing (lots of shivering), winds, thunderstorms, and all sorts of weather. The headphones stayed in place and worked without issue in all of these circumstances. I have even run with a "loose" fitting hat over my ears to keep my ears warm while wearing the headphones without issue.
Customer review
I like to listen to audiobooks while I'm doing yard work, doing housework, or cooking. As wireless "ears" became available, I was so excited that I would no longer have to have my iPhone tethered to the phone jack. Well, easier said than done! I have small ears on a small head so the buds would fall out when I bent over with the "necklace"style, the ones with "ear prongs" either didn't fit or hurt my ears, I have no interest in full headphones as they are bulky & the headbands tend to flop forward or backwards as I move around. These HyperGear earbuds are perfect! The earbuds stay in place, the sound quality is excellent, the instructions are clear, concise, and complete, & the connecting cord is flat and sturdy. They charge quickly. I also didn't have to mortgage the dog to afford them, which is another plus. Great job, HyperGear!
Customer review
Extremely pleased with this headset. It definitely exceeded my expectations considering the price of the headset. You just can't beat the price in my opinion. Put them in your ear, connect to your phones Bluetooth and just jam away. Whether you're working out or at a construction site, you will not hear anything around you. Leaving you between working out and your music or working and your music. If you keep the volume at its lowest you'll still hear what's going on outside of your headset, otherwise, crank that puppy up and zone out the world. Has some decent bass to it too, not insane bass but enough to get your body moving to the beat. Just love this headset.
Customer review
Pleasantly surprised by these headphones! I figured I would give these a try before dropping a bunch of money on one of the overpriced name brands. I really dislike earbuds because they never stay in while working out. I chose these because of the wrap around ear section hoping it would help keep them in place. I'm happy to say these fit perfectly and stay in place when walking, running and lifting. Sound quality is very good, better than I would expect at this price point.

Orders Ship within one business day

30-day Returns

Hassle-free Returns