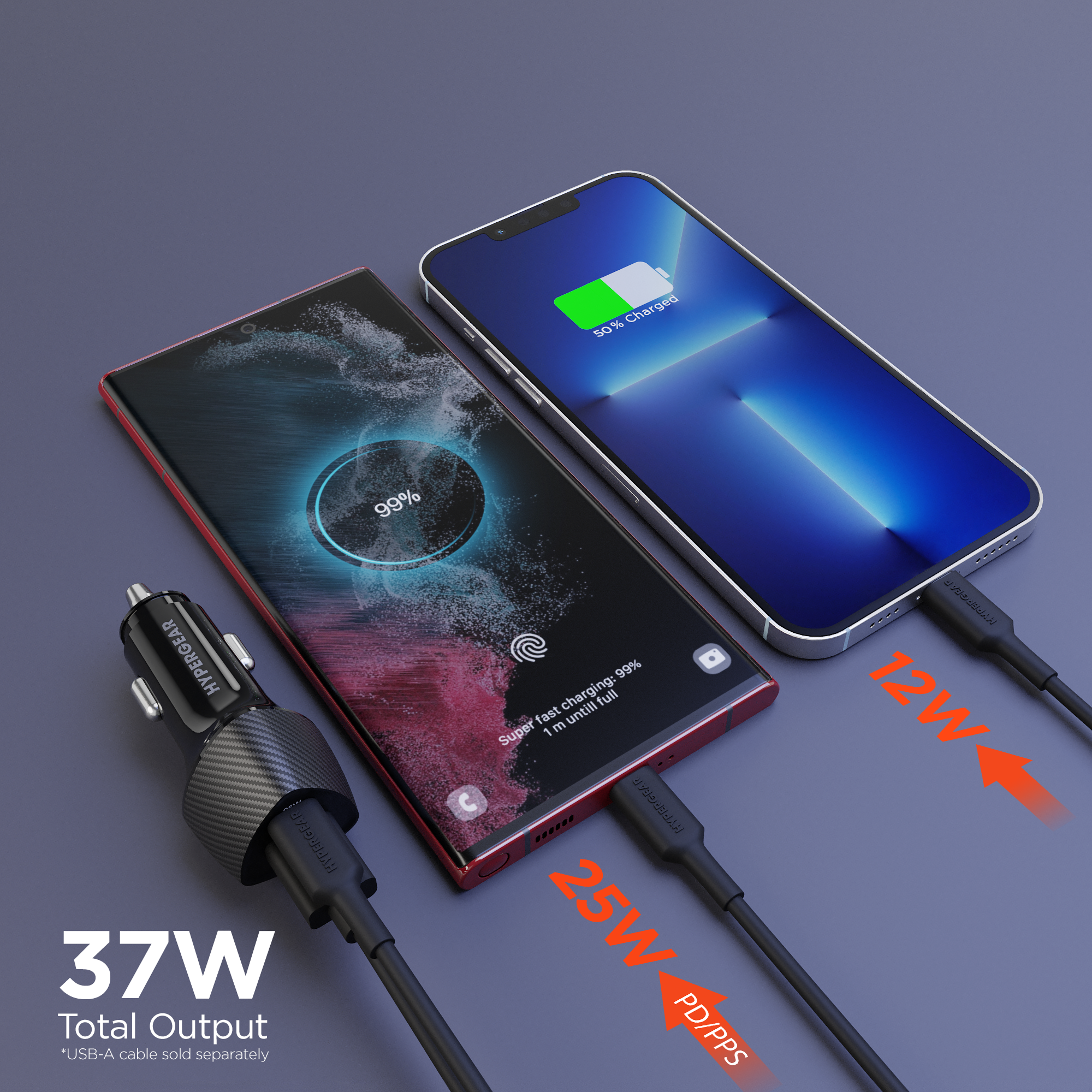 BOOST YOUR DRIVE
25W USB-C Power Delivery with PPS, plus an additional 12W USB output — the independent dual outputs don't take power away from each other, so you get a guaranteed super-fast charge for your phone even while you simultaneously fast charge a tablet, accessory, or a passenger's phone with more than double the speed of your car's built-in USB port.

This complete commuter charging solution comes with a 4ft USB-C to USB-C cable for Android phones and tablets.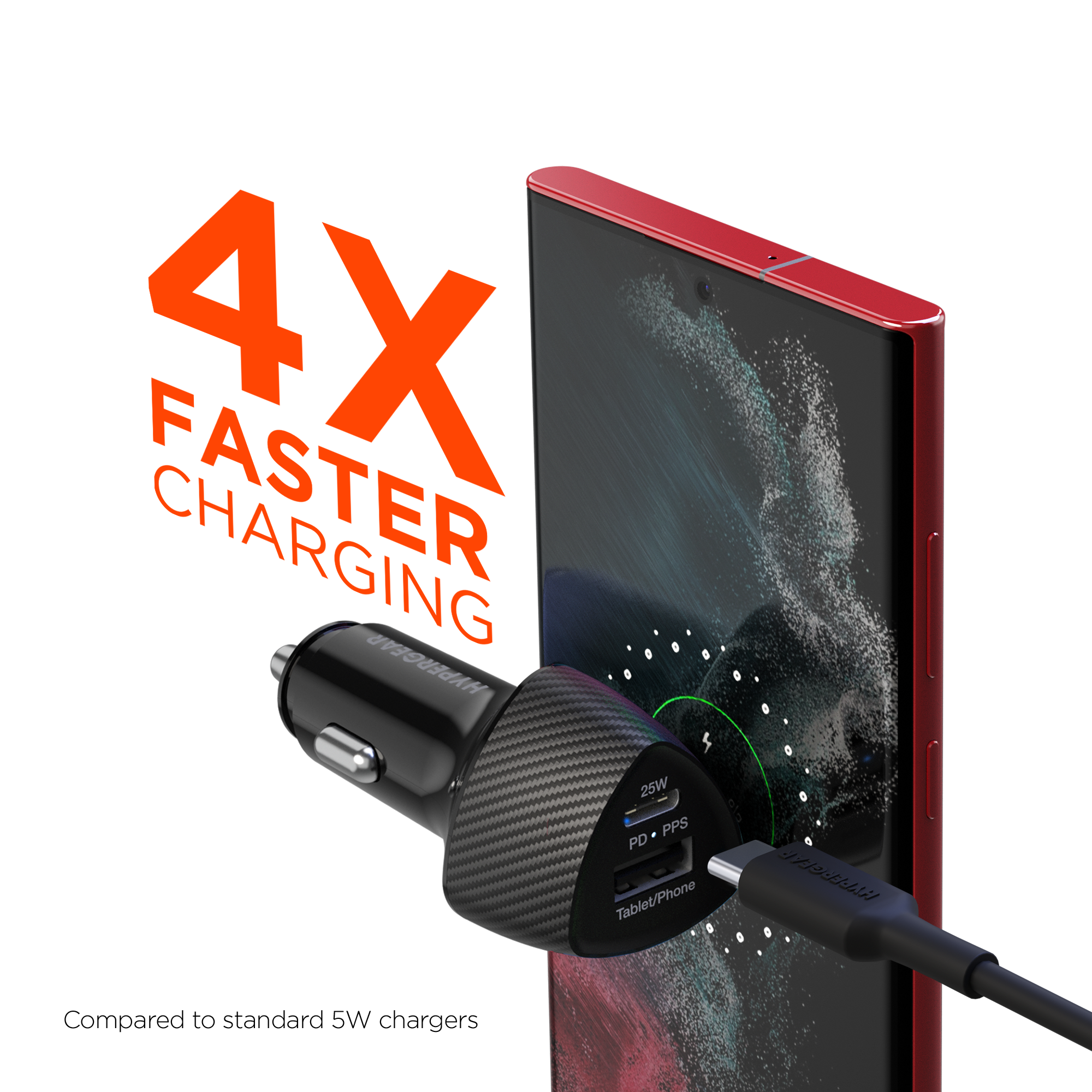 FROM 0 TO 50% IN UNDER 30 MINUTES
The super-fast 25W USB-C port is engineered with a specialized PD/PPS chipset, optimized for Android phone and tablet super-fast charging speeds when plugged in via the included USB-C PD cable. The intelligent technology also automatically scales down the output to safely fast charge lower-wattage devices like tablets, earbuds, and power banks.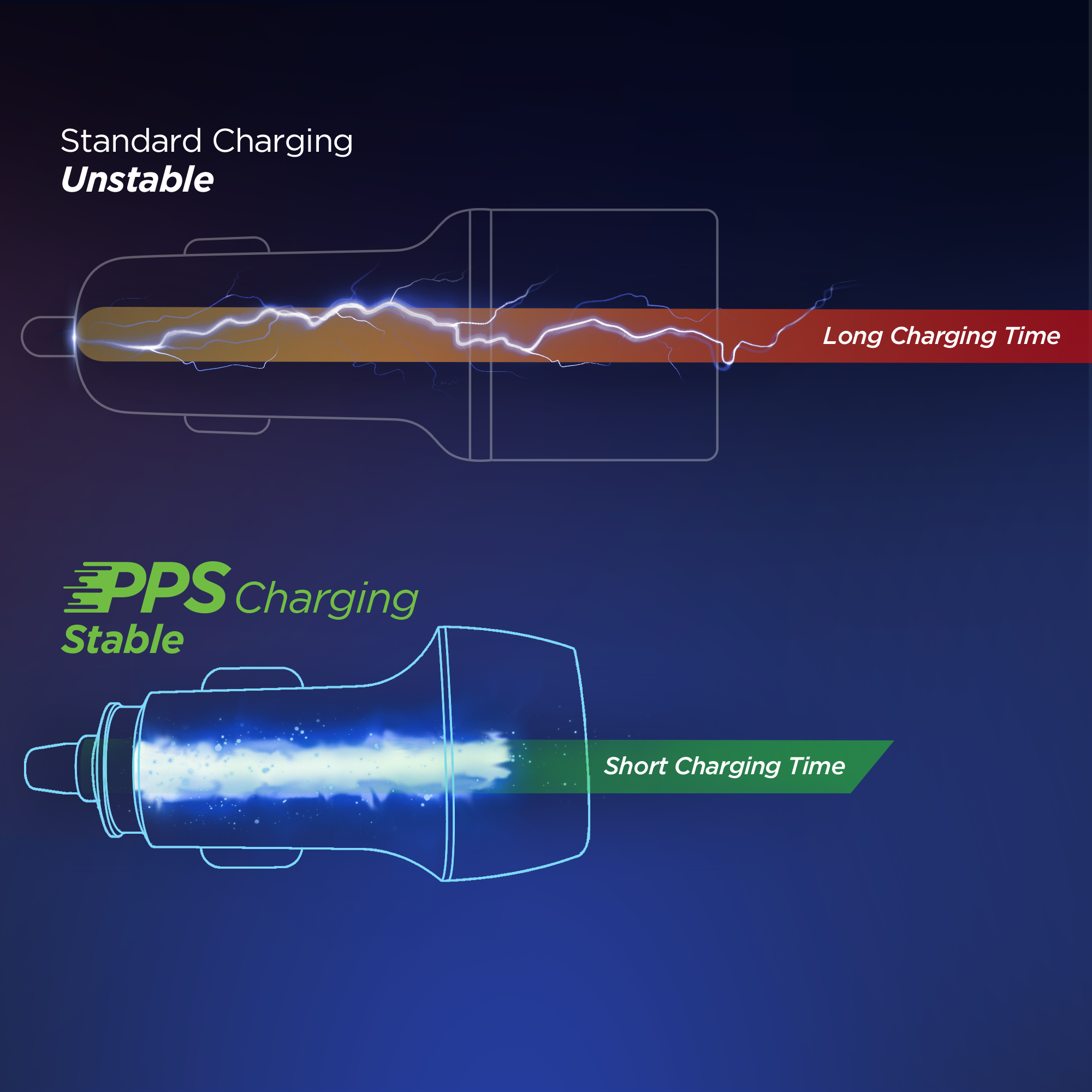 PPS – A MORE EFFICIENT CHARGE, FASTER AND SAFER
Programmable Power Supply (PPS) support for compatible phones allows the charger to make micro-adjustments throughout the charging cycle that boost its energy efficiency while also protecting your battery from unhealthy levels of heat buildup.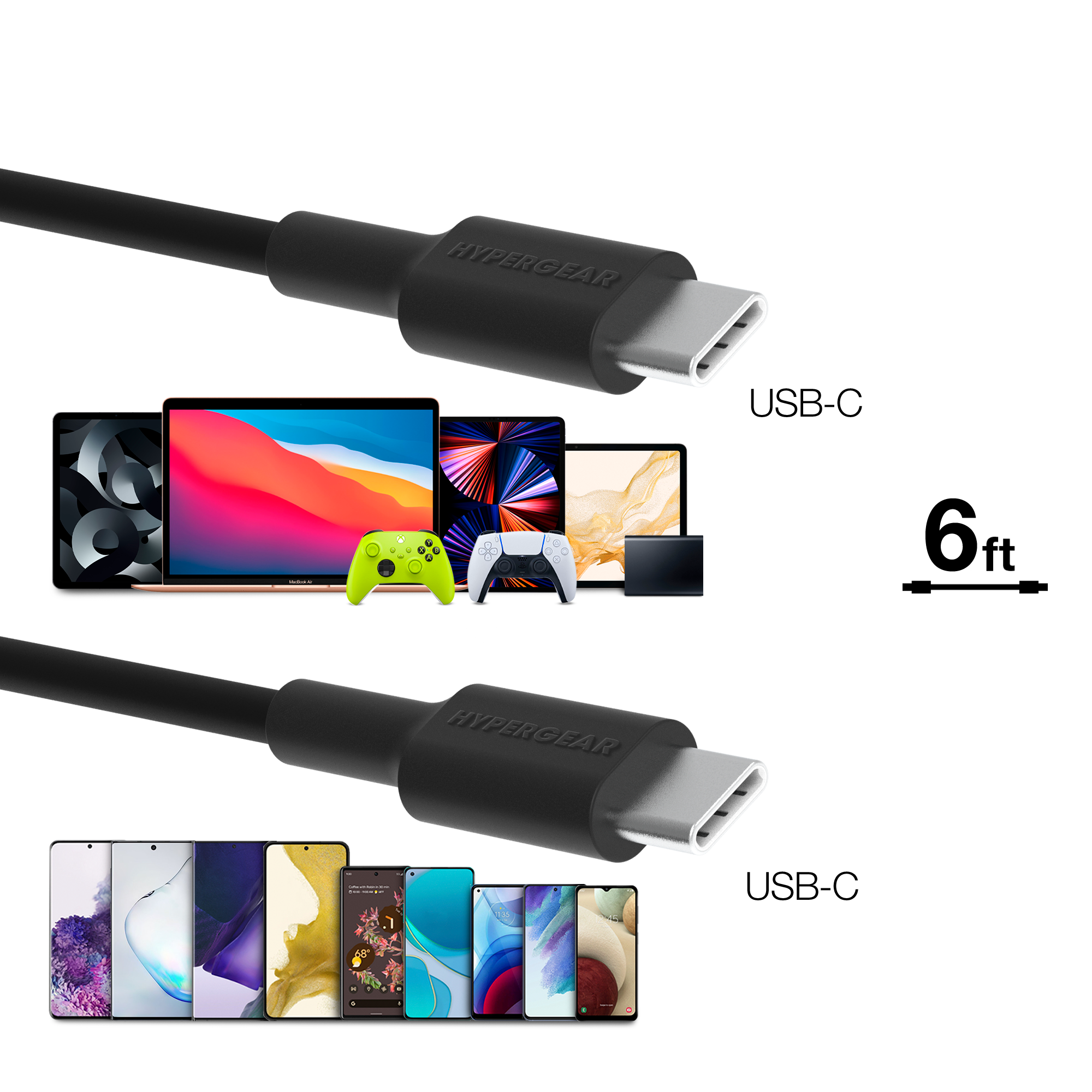 INCLUDES THE CABLE YOU NEED
The included 4ft USB-C PD fast charging cable fits Android phones and tablets, iPad Pro/Air/Mini, power banks, earbuds, headphones, and more. Take it out of the car and it can also be used for high-speed data sync between phones, computers, and external hard drives.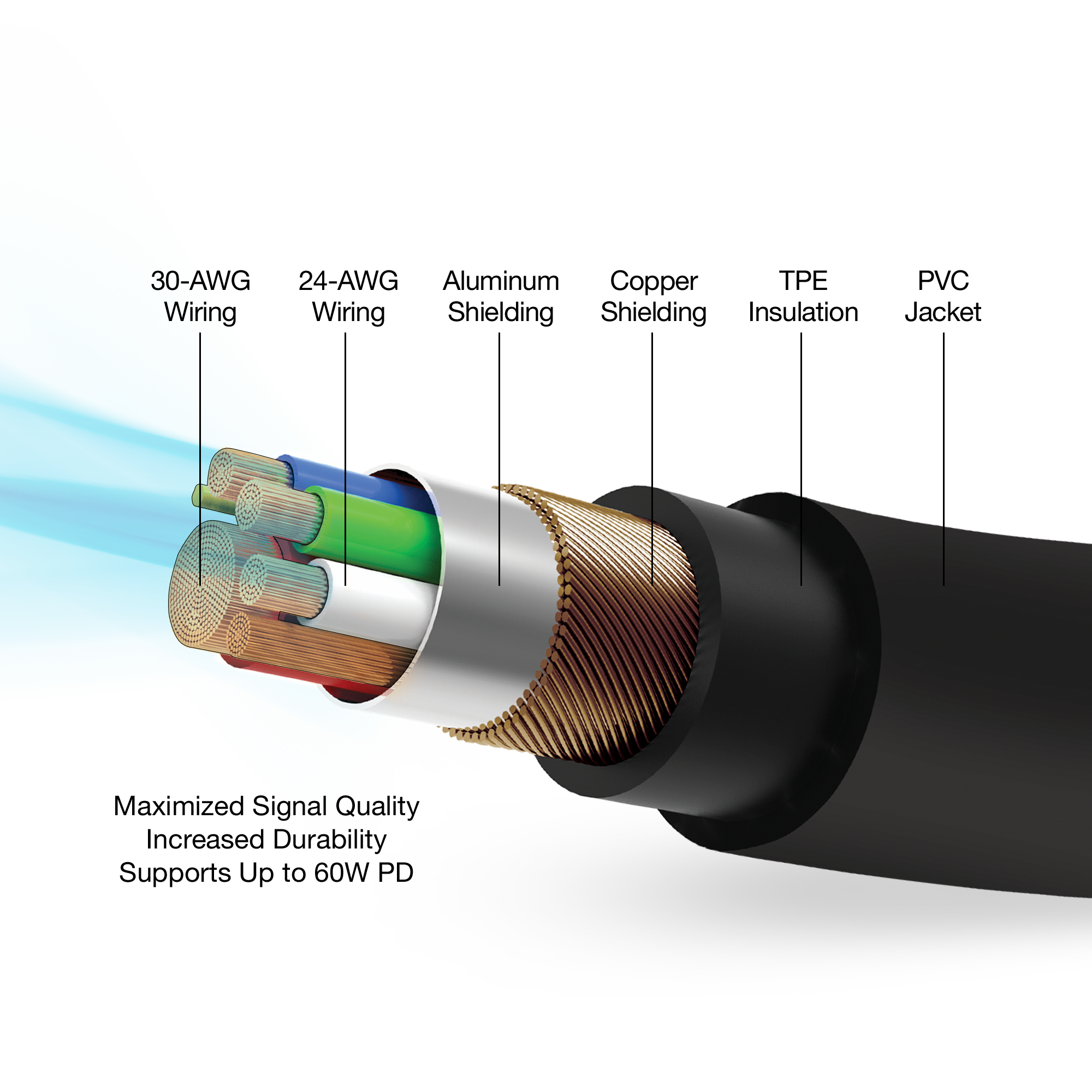 ENHANCED SIGNAL TRANSFER AND CHARGING
High-purity copper signal wire and thick ground conductors guarantee ultra-fast and reliable communication between your devices. Transfer music, pictures, and data in seconds, and simultaneously pass-through charge your devices with support for up to 60W of Power Delivery output.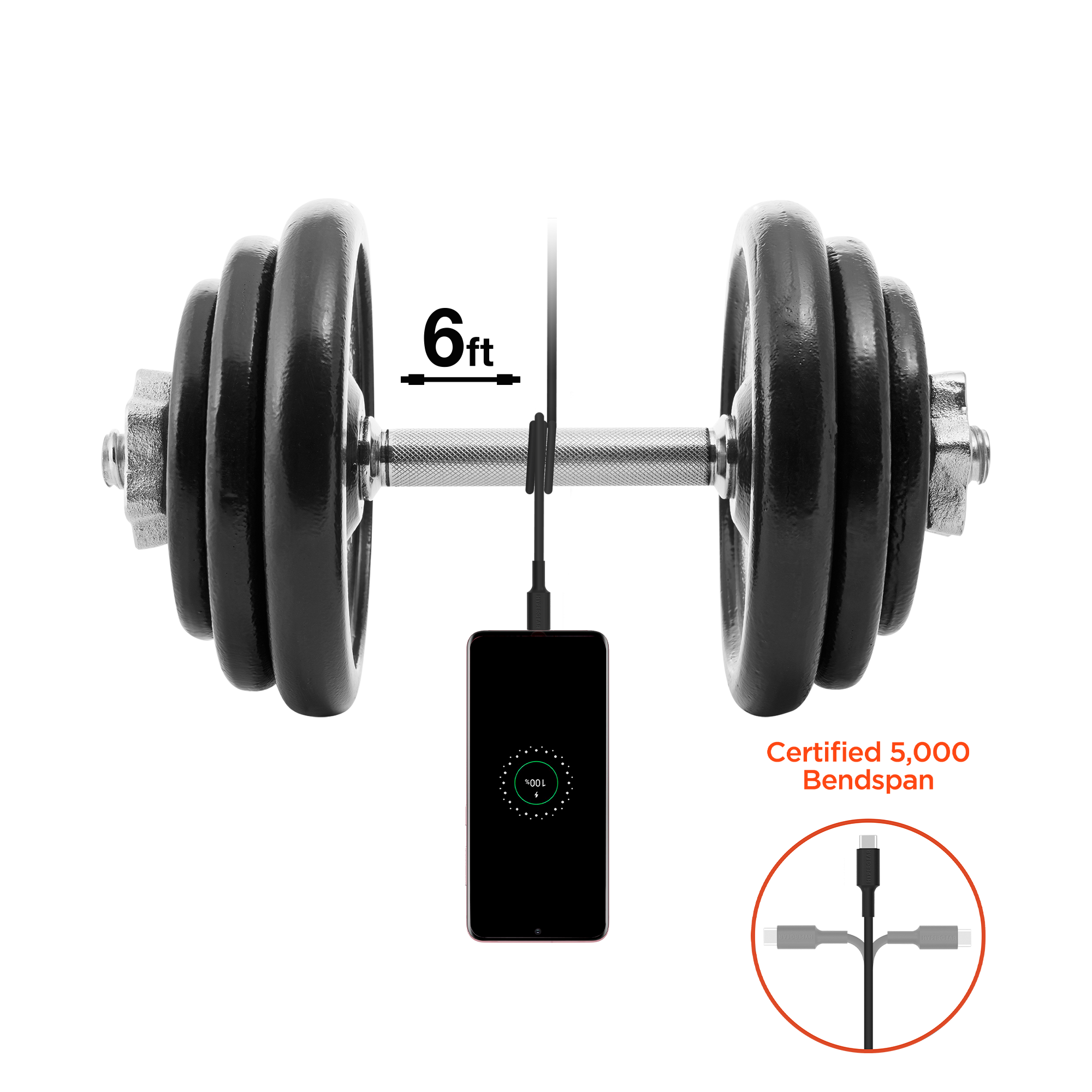 UNMATCHED DURABILITY
This cable is 5X tougher than any standard-issue options. Reinforced stress points and thick gauge wiring offer an unrivaled 5,000-bend lifespan.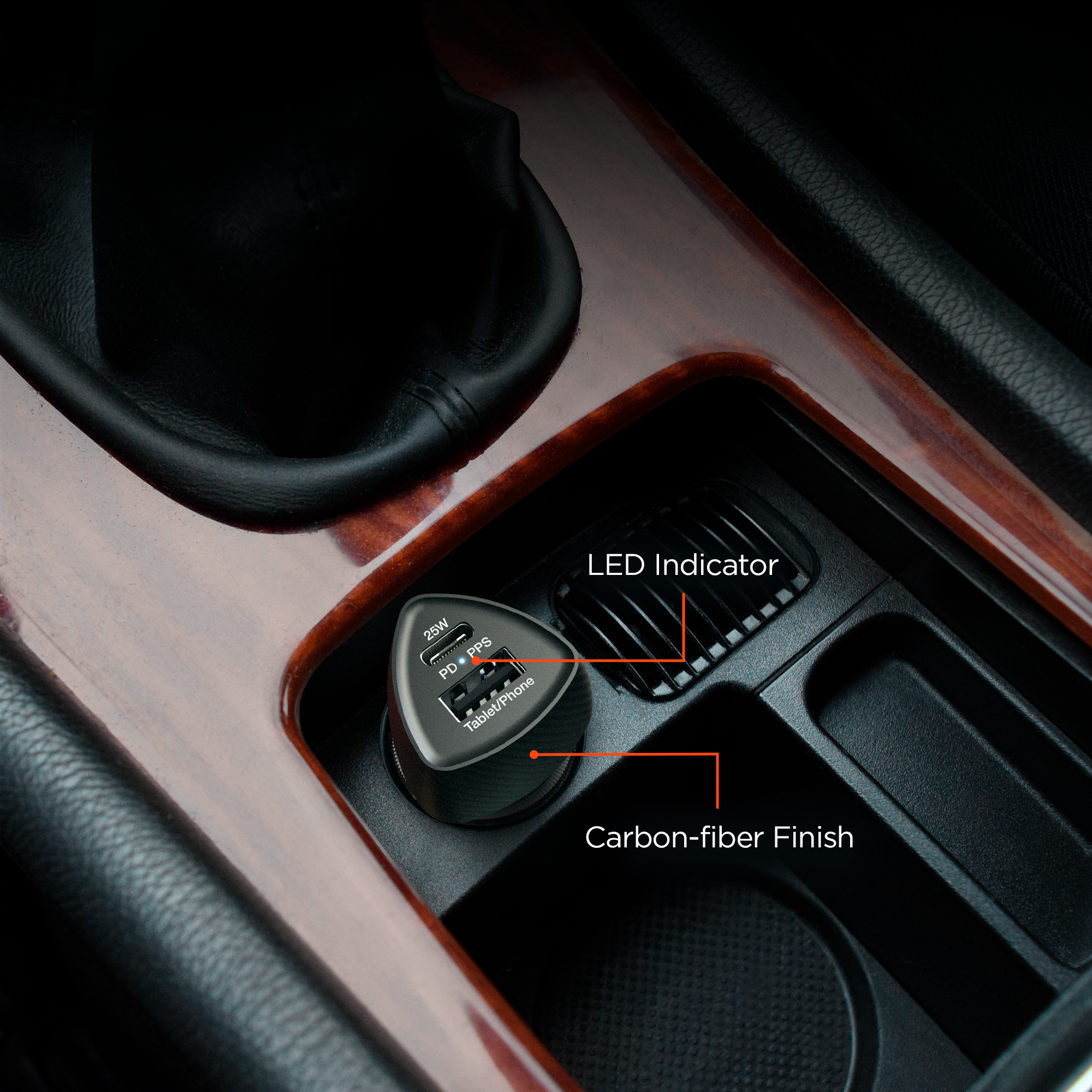 LOW-PROFILE AND THOUGHTFULLY
SLEEK DESIGN
This compact dual charger can discreetly live in your vehicle's power socket without adding clutter to your center console. The carbon-fiber finish and triangular shape make it extremely easy to remove and swap between vehicles.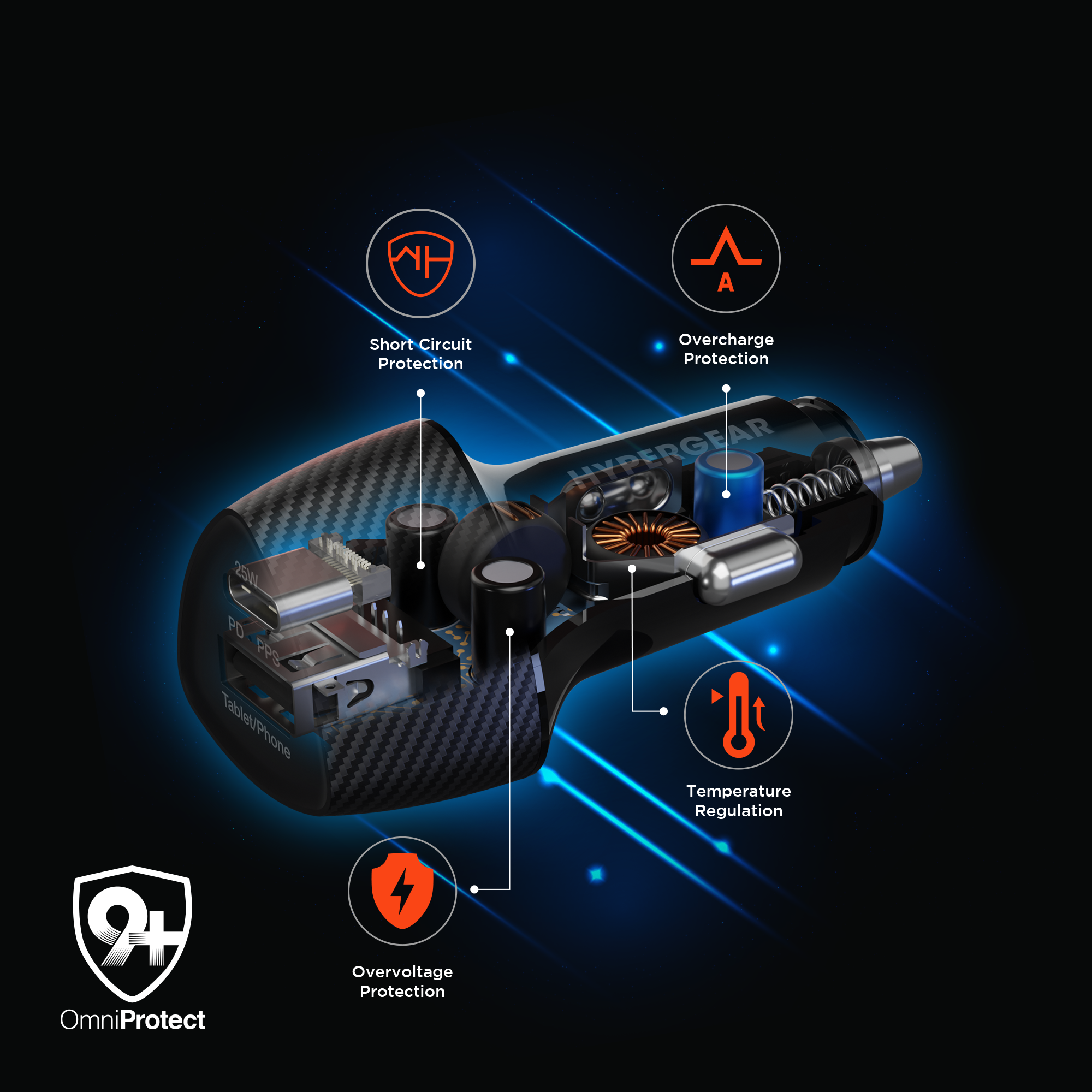 WORLD-CLASS
SAFETY FEATURES
Cutting-edge circuitry ensures you and your devices are protected from overcharging, overheating, overvoltage, and short circuit failures.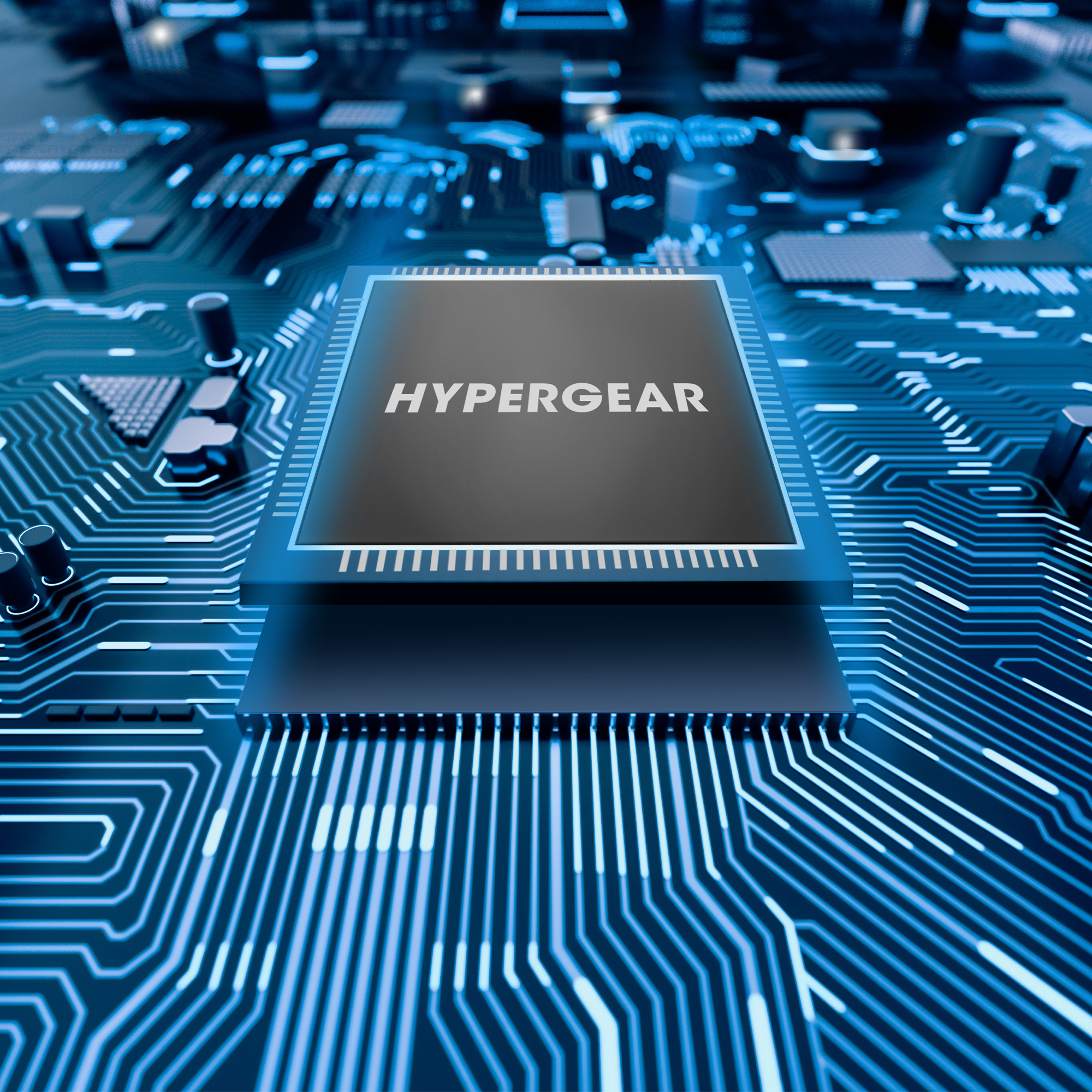 SMART CHIP TECHNOLOGY
Reduce energy waste and maximize charging efficiency to over 90%! Smart Chip Technology detects each device's charging needs and automatically regulates the flow of power, keeping your batteries charging optimally and preserving their long-term maximum capacity.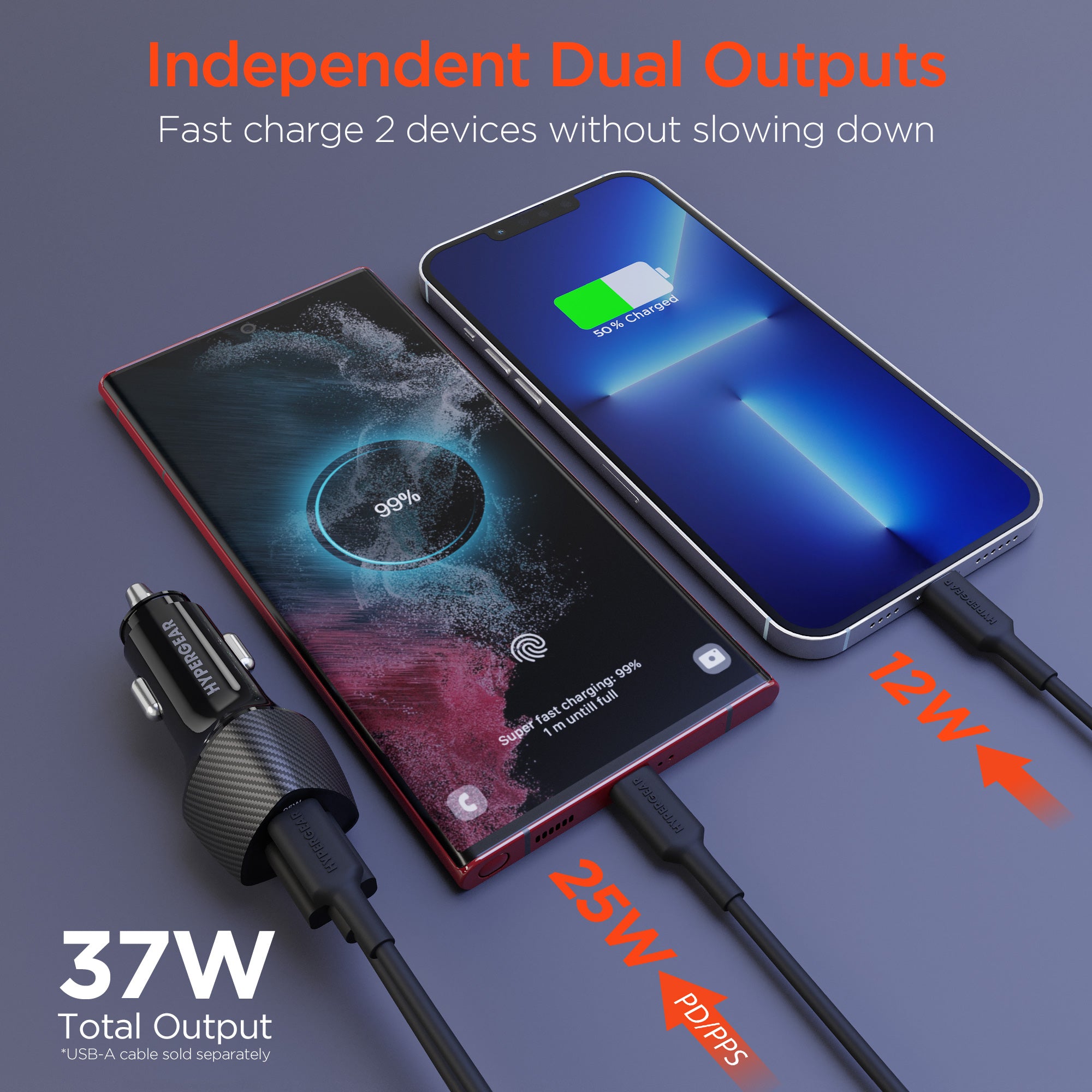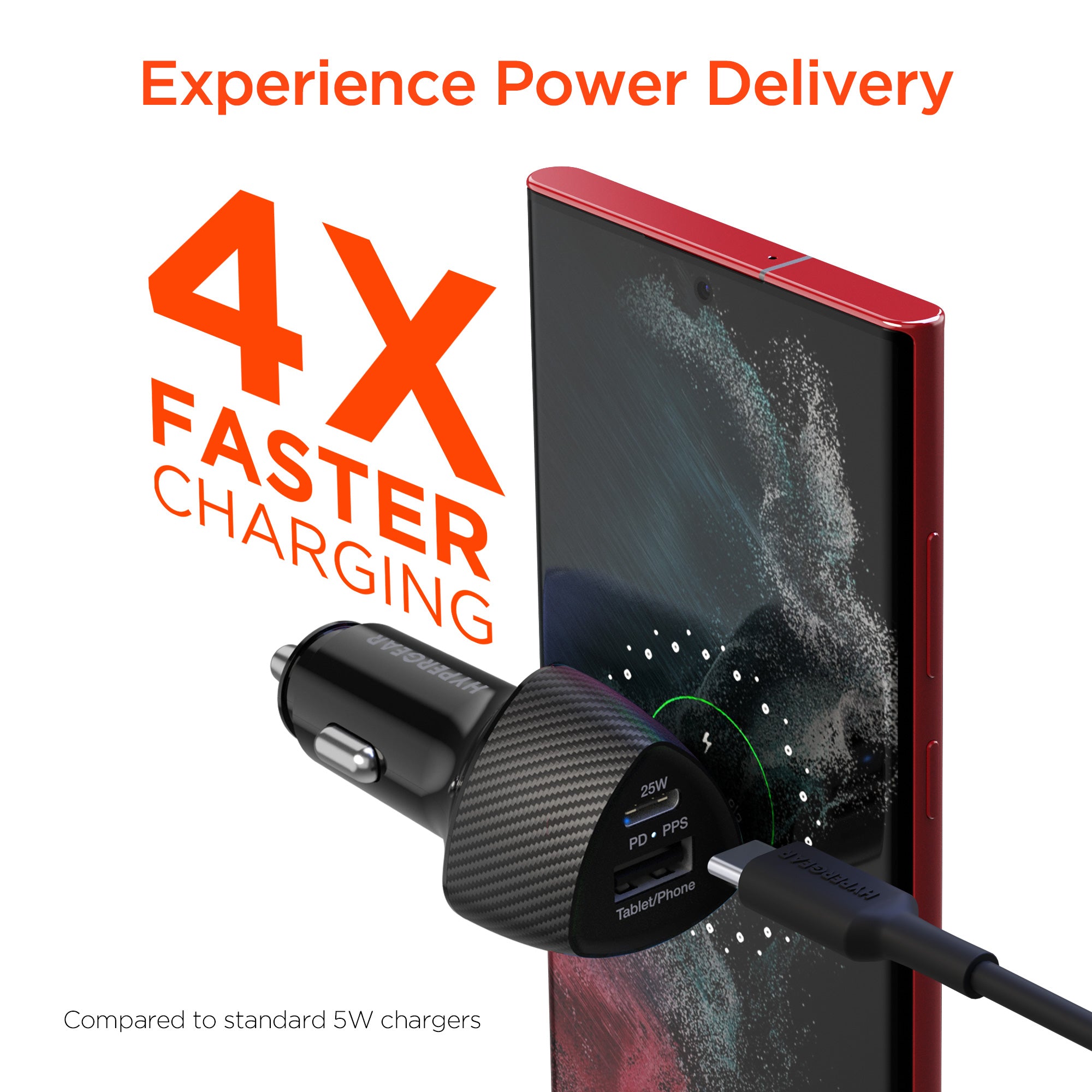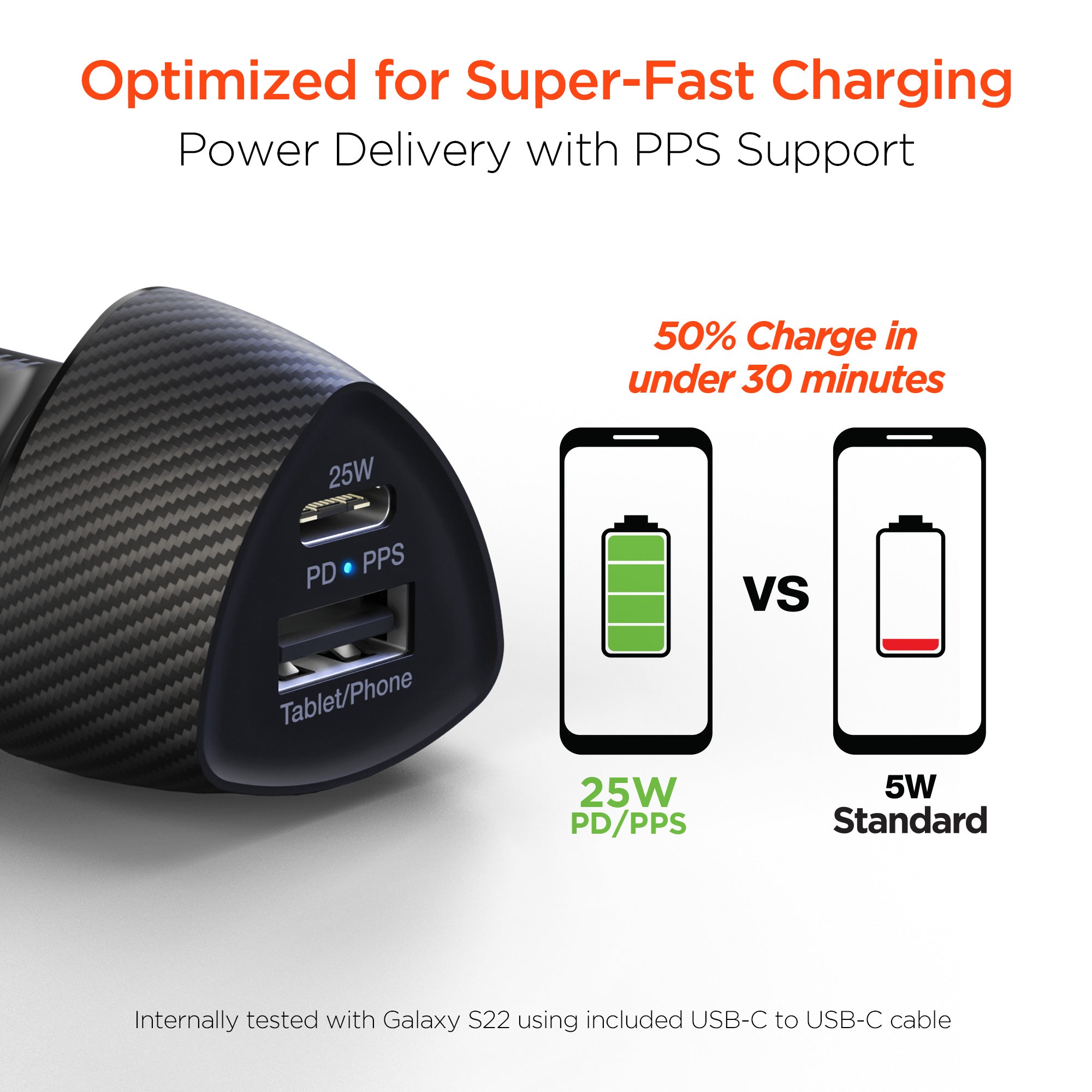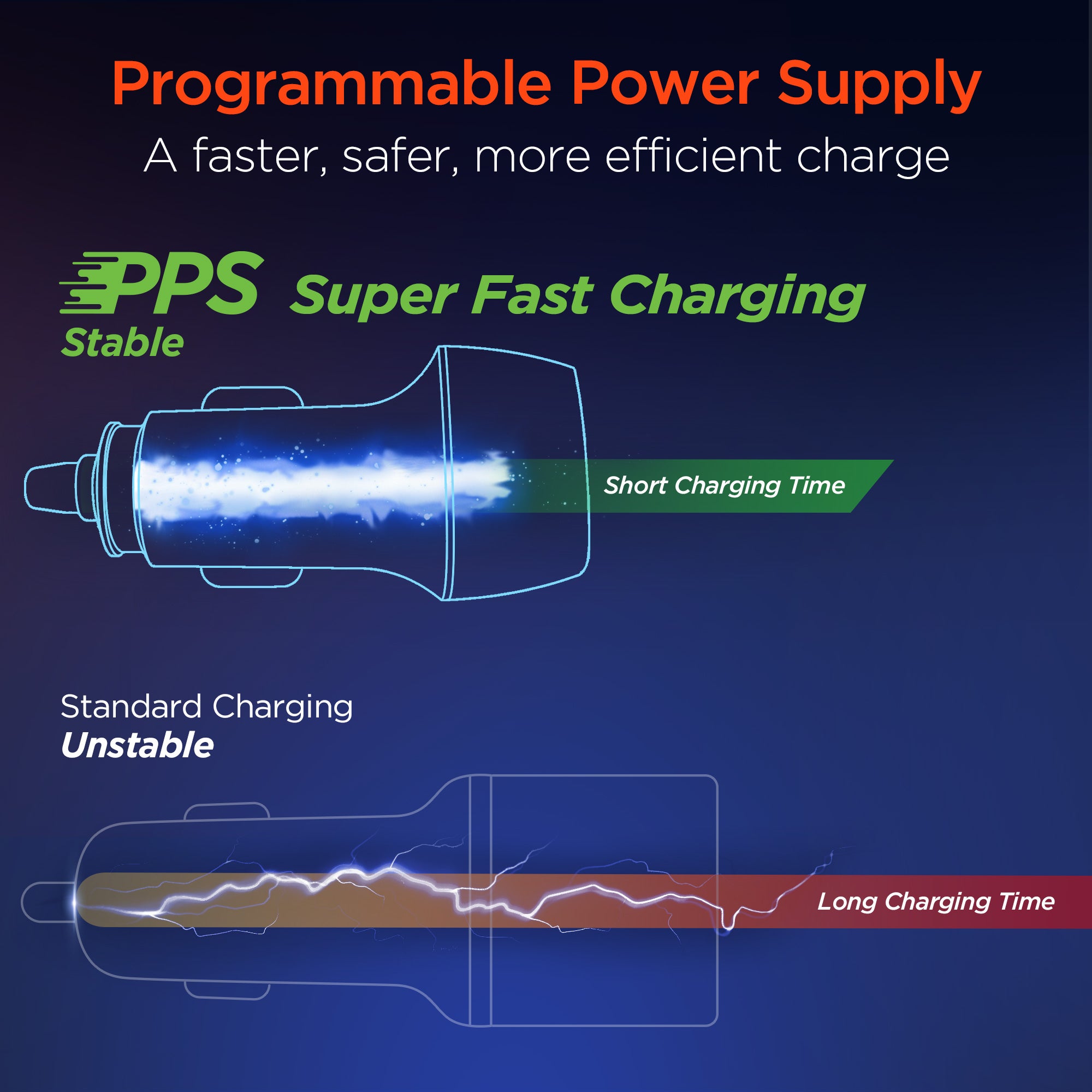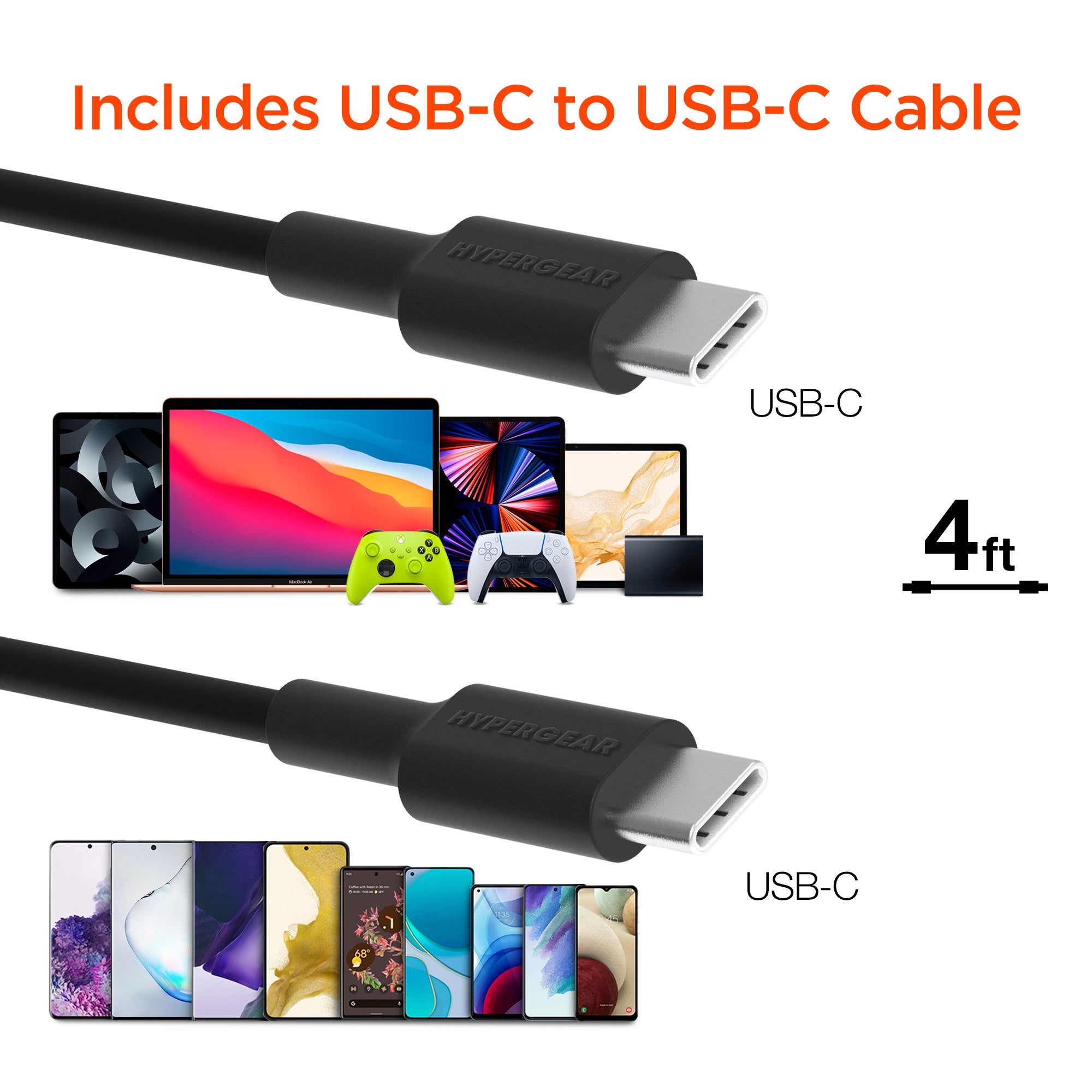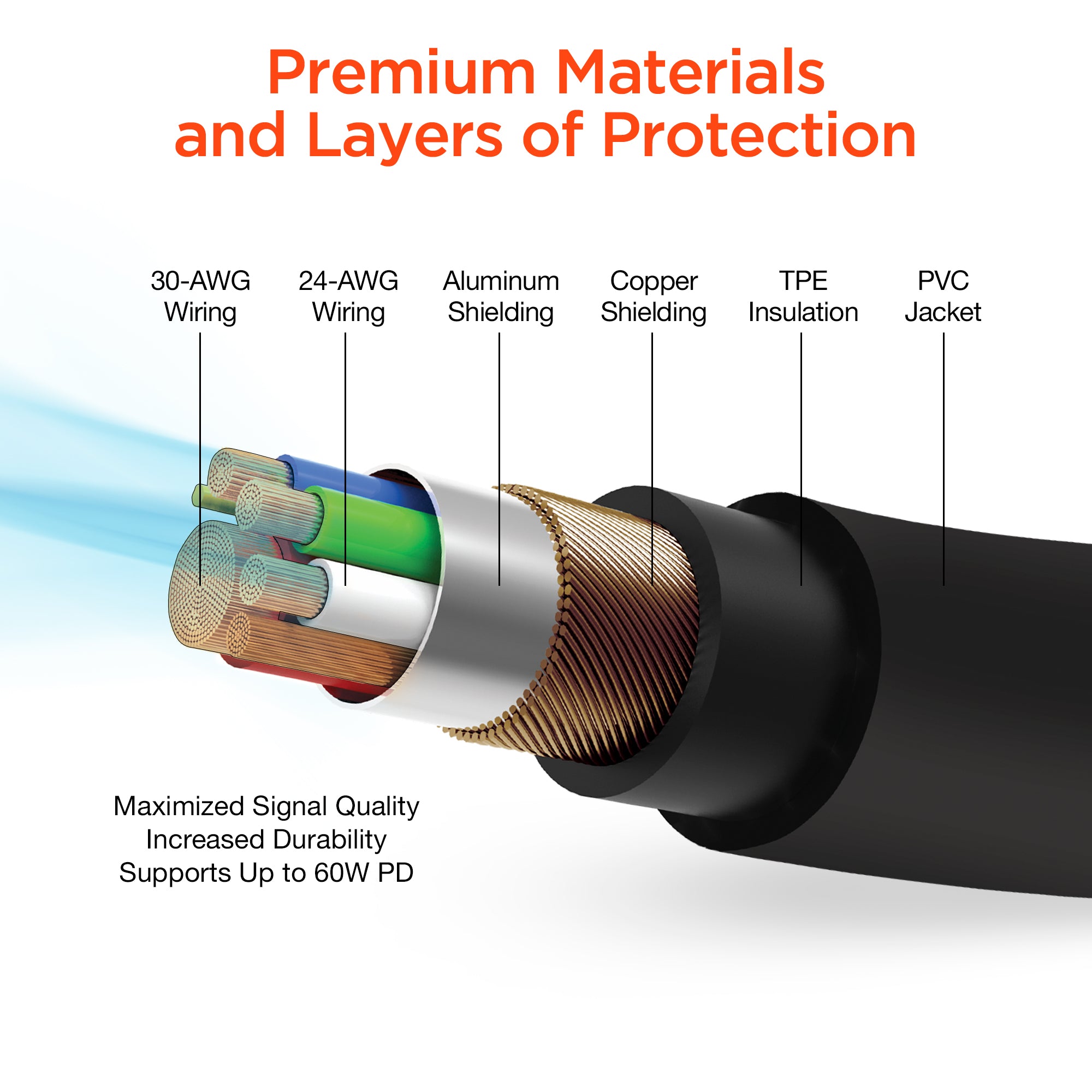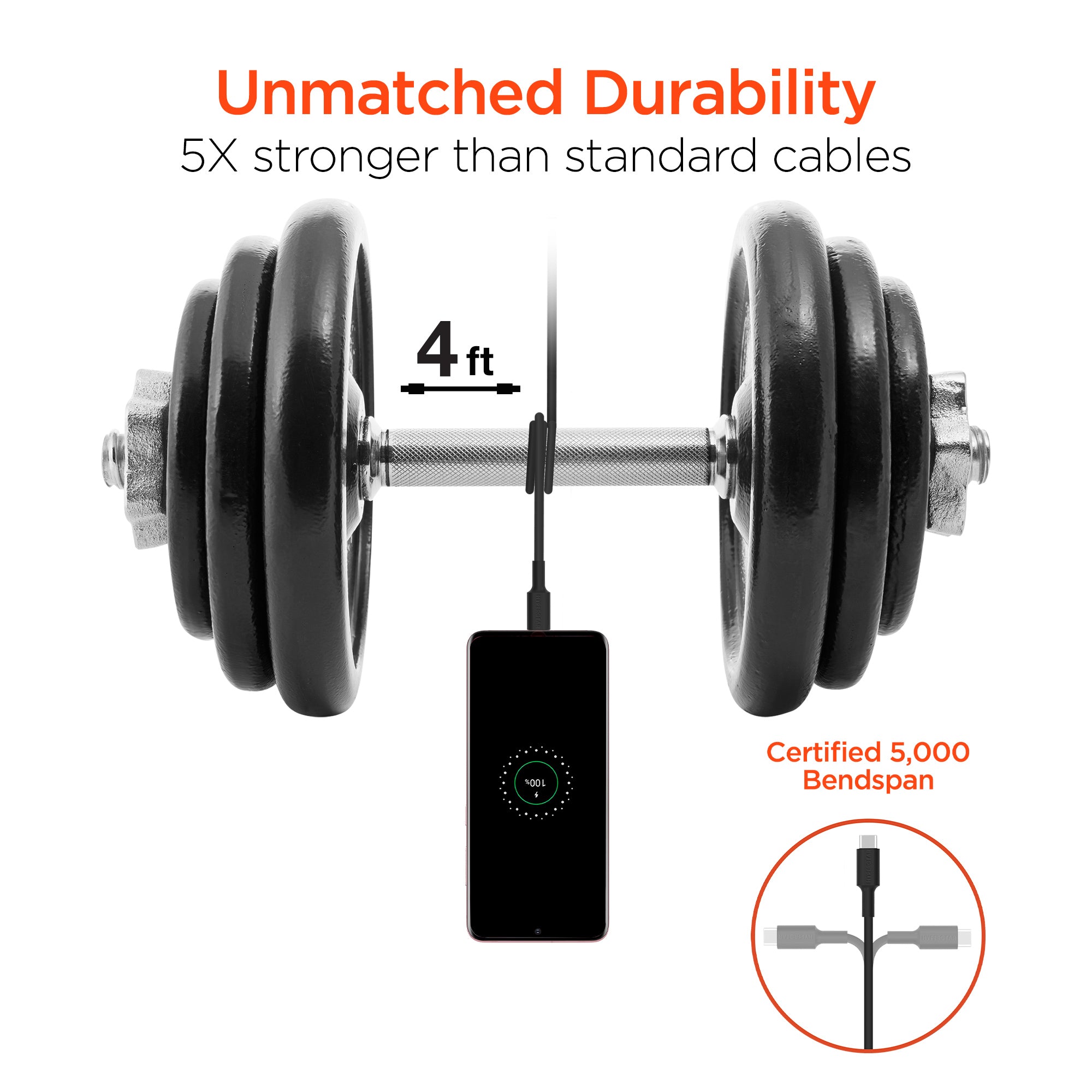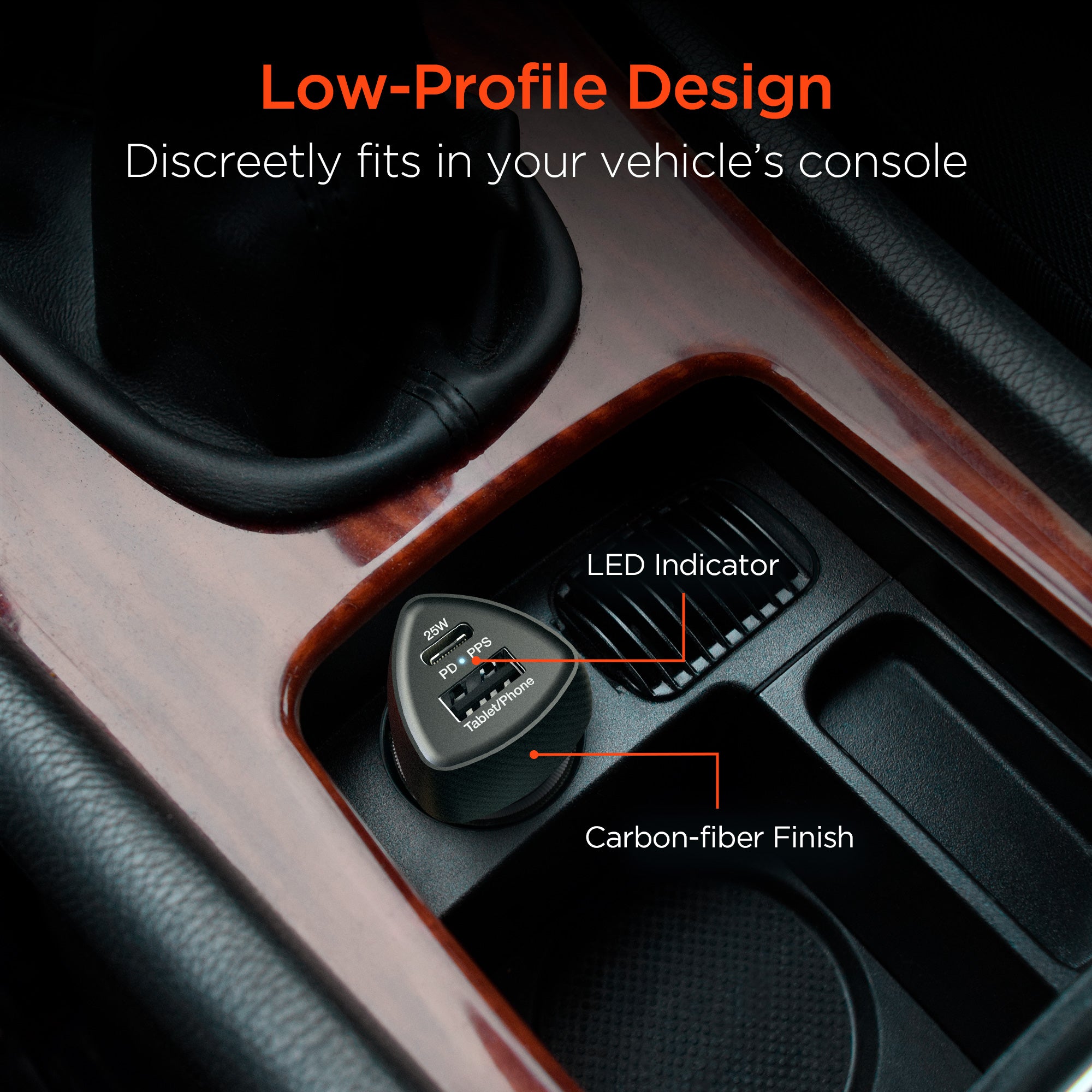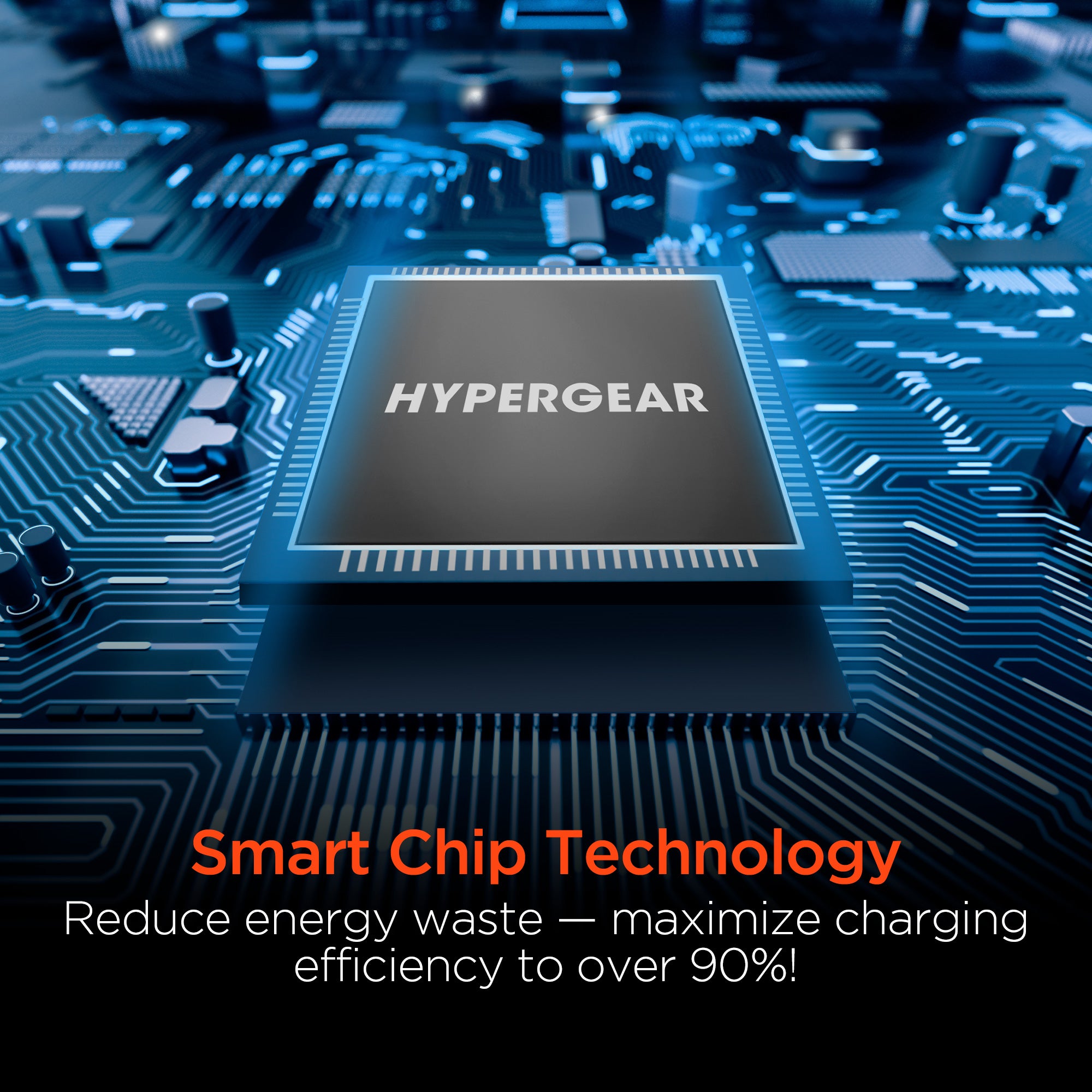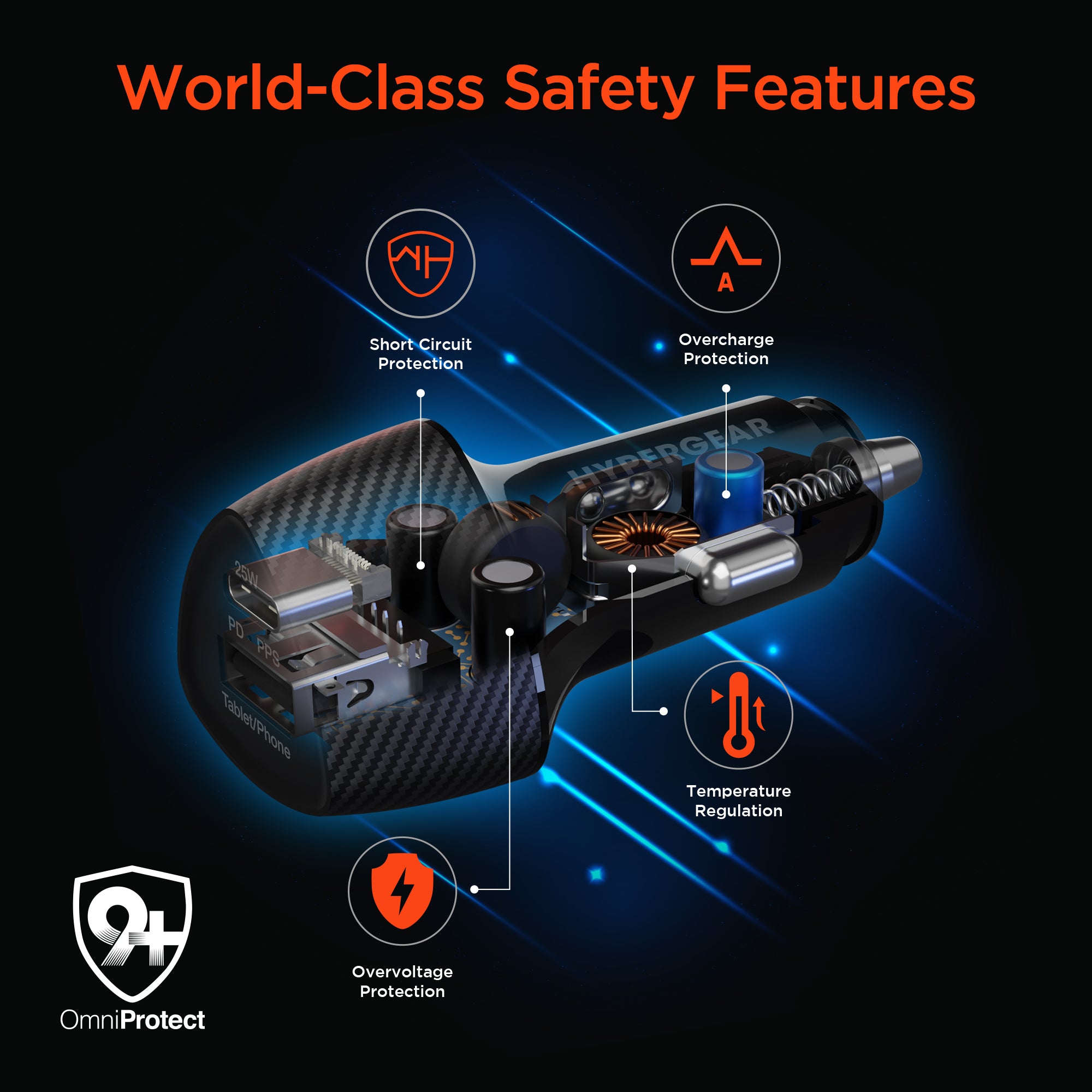 Free shipping on all US orders over $50
Orders Ship within one business day
30 Day Return Policy
Hassle-free Returns
The SpeedBoost Dual Output Car Kit is a complete commuter charging solution that comes with a 25W USB-C & 12W USB dual output car charger and a 4ft USB-C to USB-C cable — the 2 things you need to give your Android phone a super-fast charge on the road.
California Prop 65 Warning
WARNING : Cancer and Reproductive Harm www.P65Warnings.ca.gov

Orders Ship within one business day

30-day Returns

Hassle-free Returns