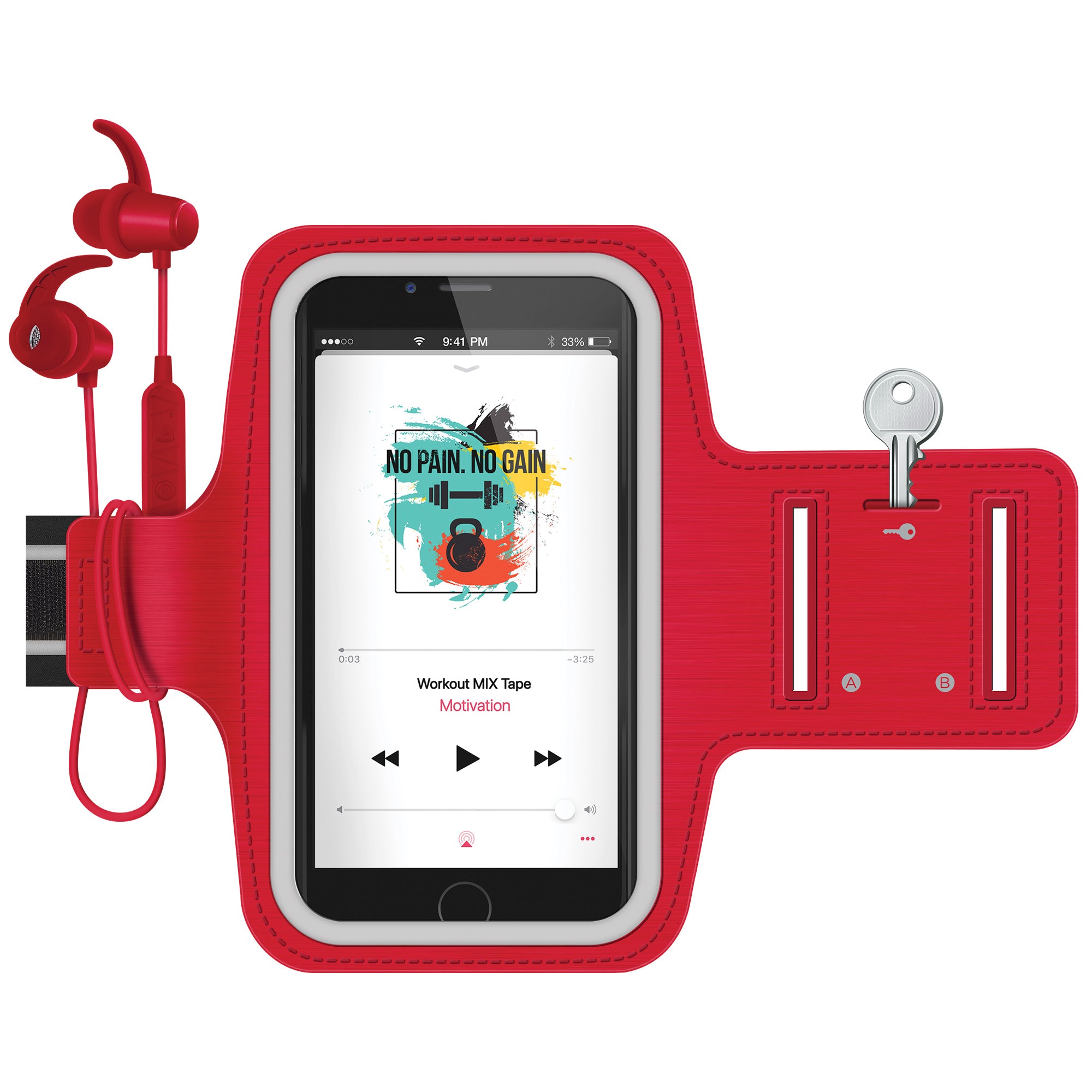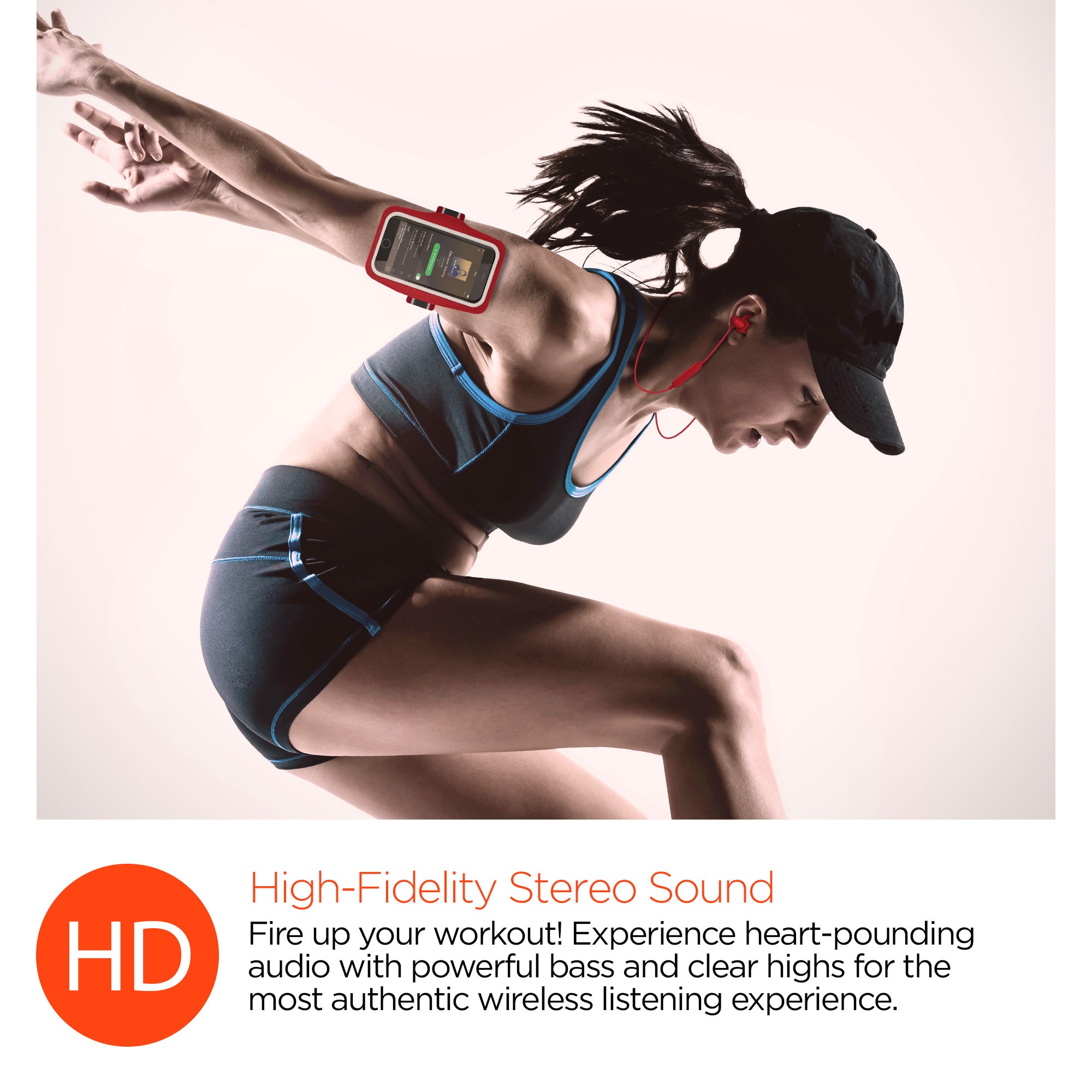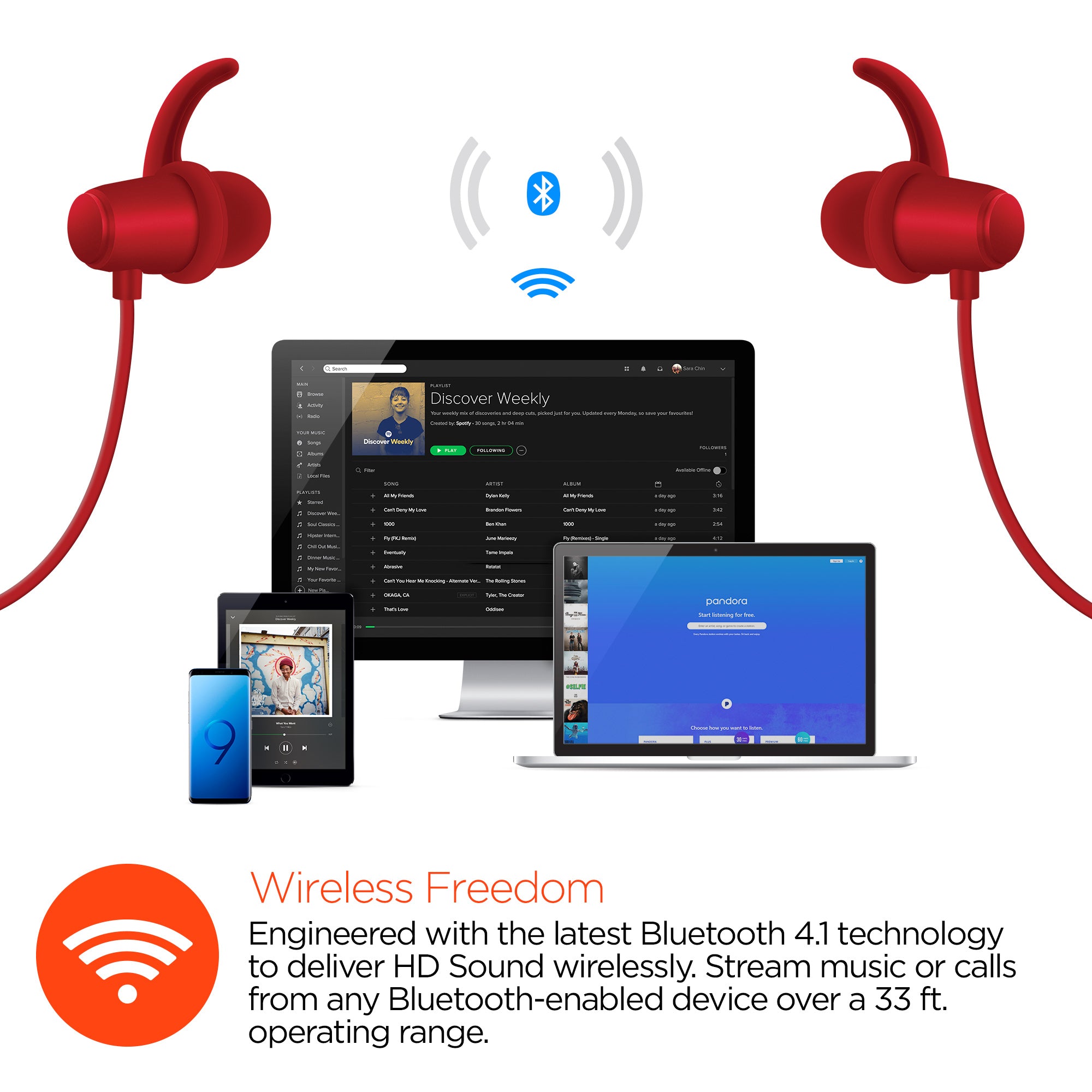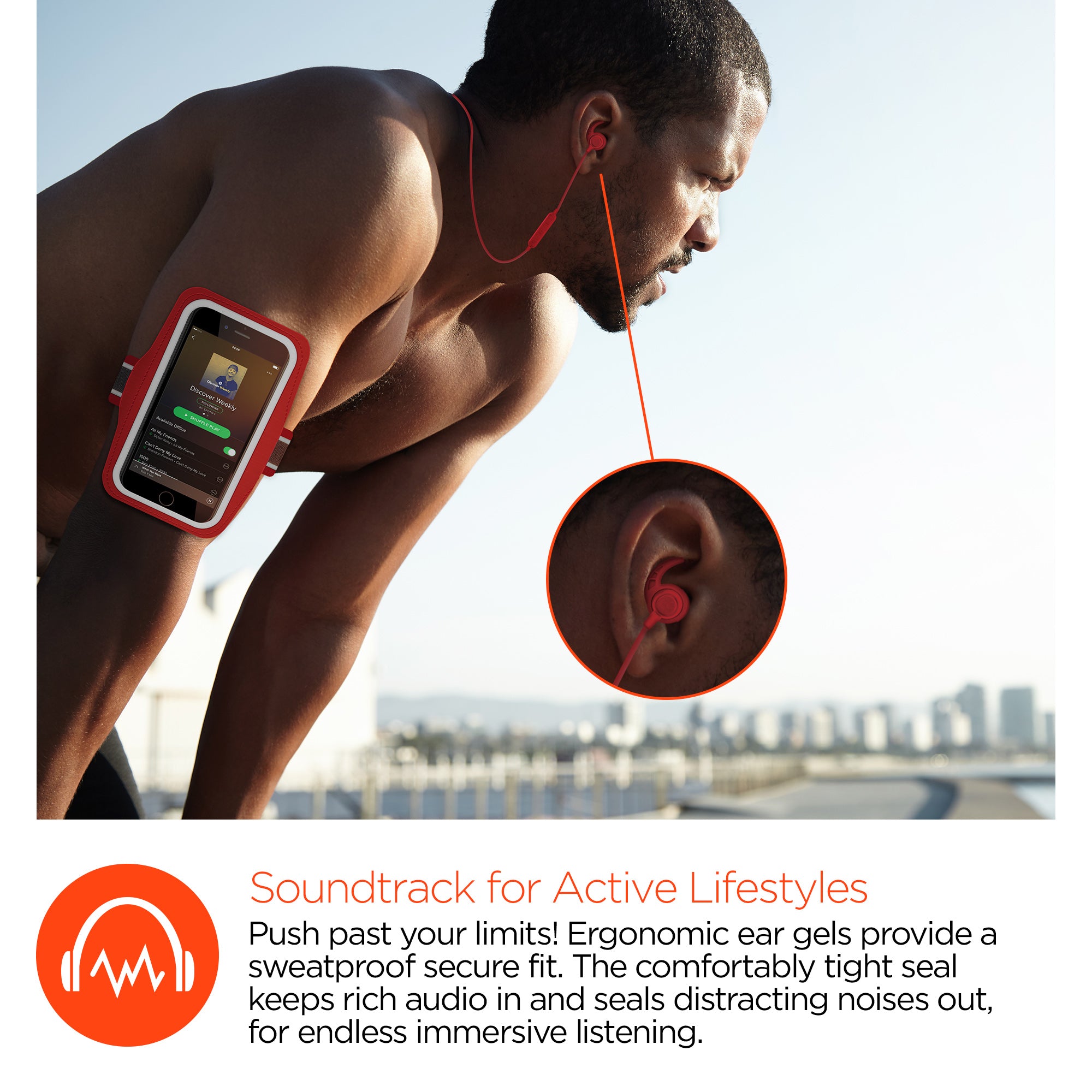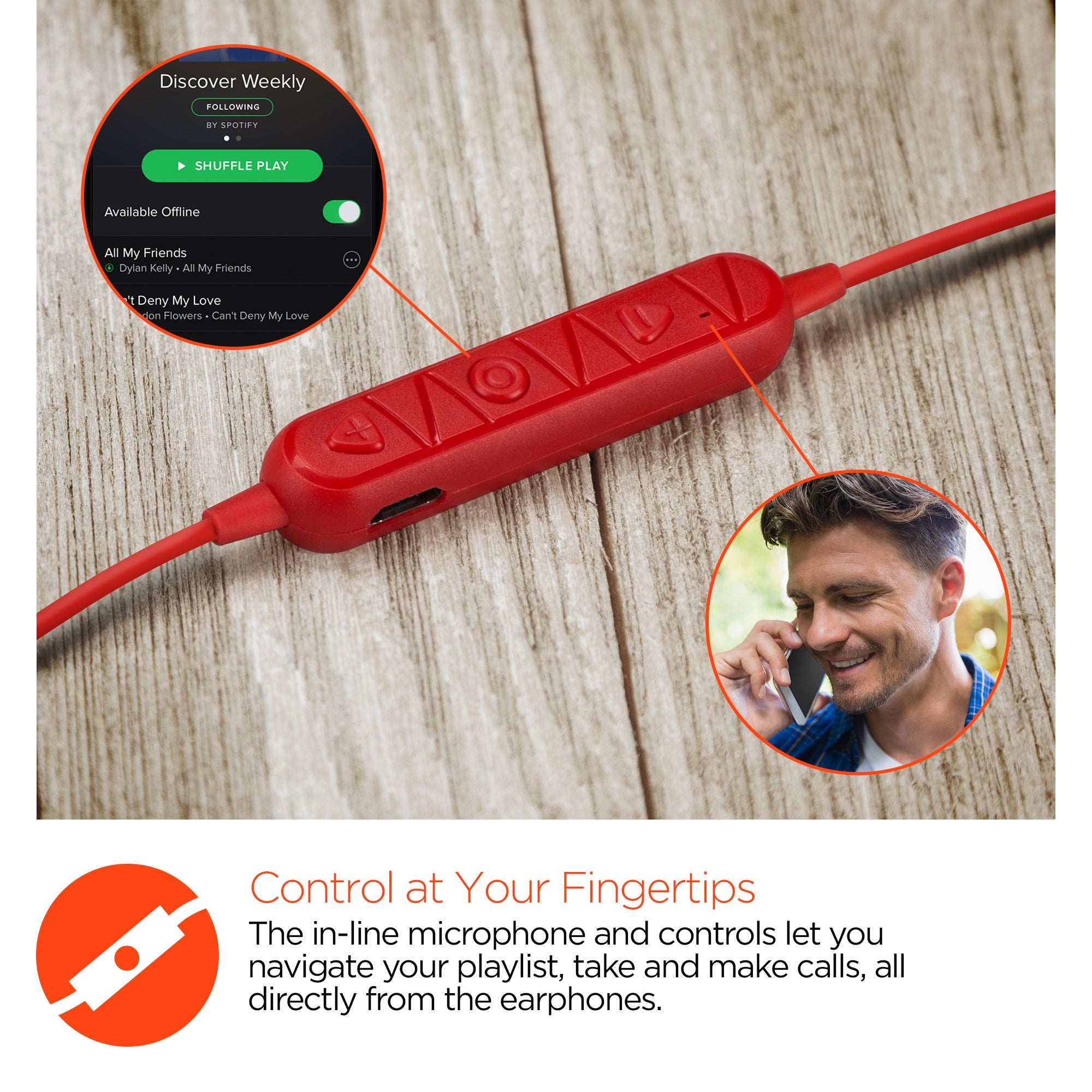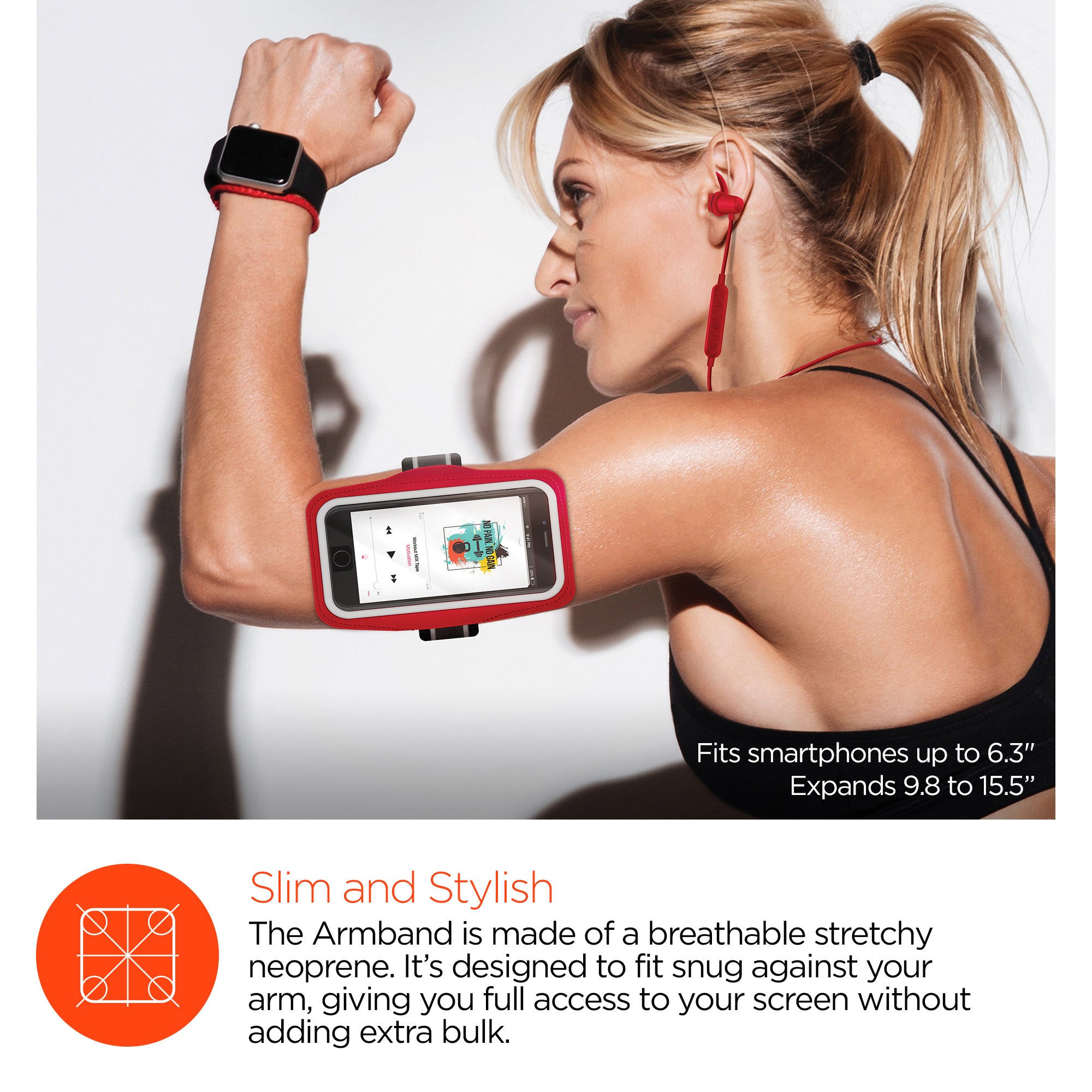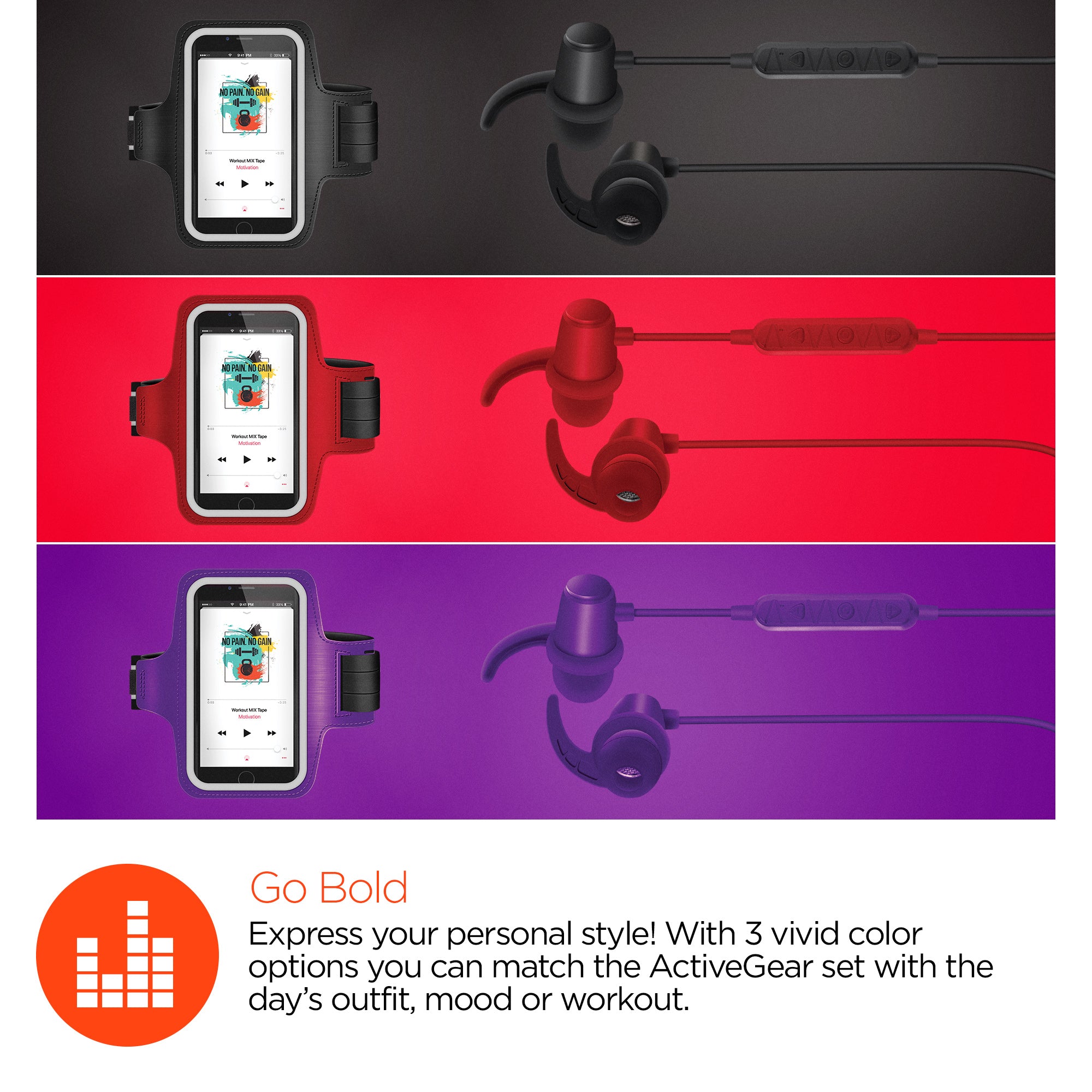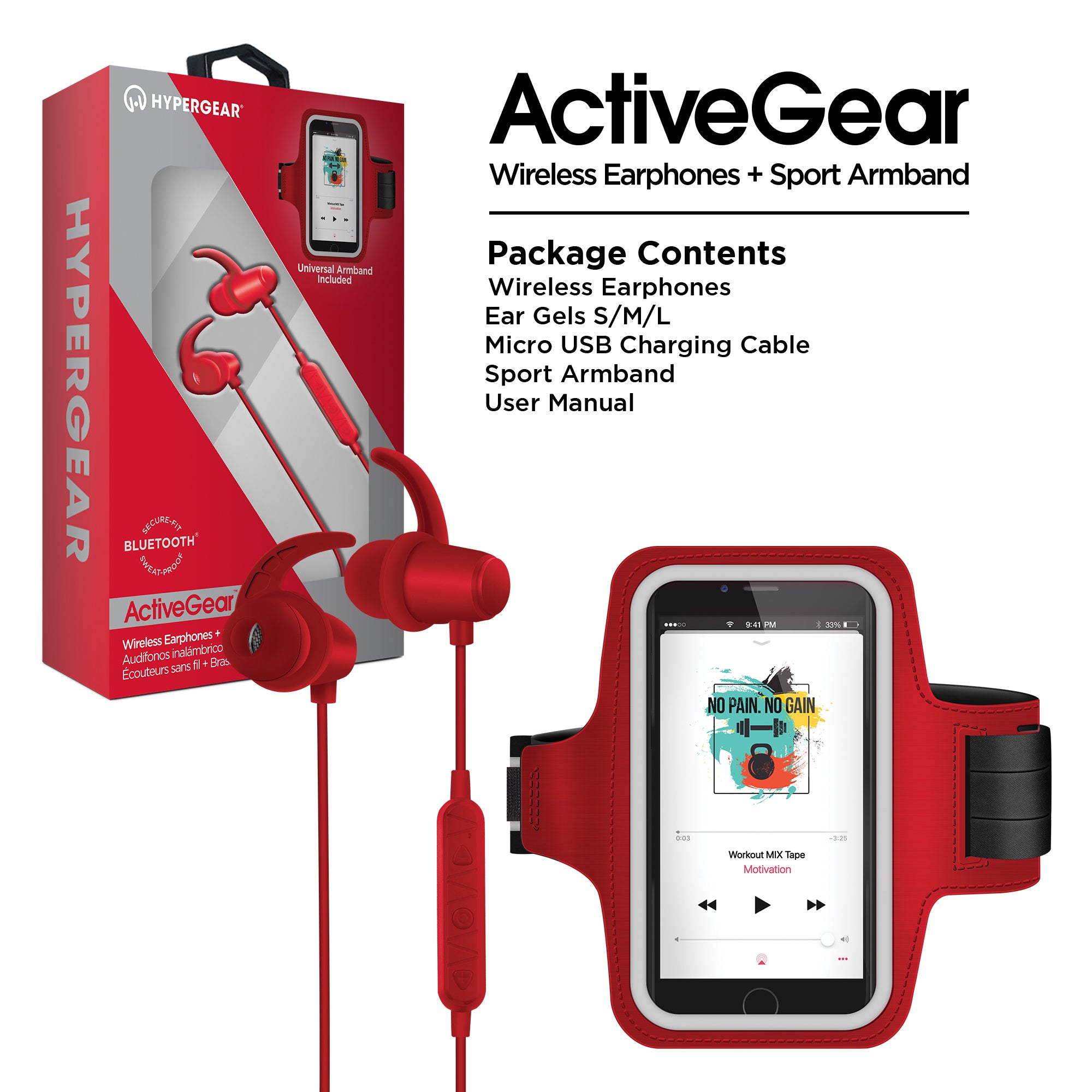 Free shipping on all US orders over $50
Orders Ship within one business day
30 Day Return Policy
Hassle-free Returns
Gear Up. Strap In.
Be Unstoppable.
Spend less time juggling your devices and stay focused on going further, faster, harder, longer and better than before. The ActiveGear Wireless Earphones and Sport Armband helps maximize your on-the-go performance by combining up to 5 hours of superior wireless stereo sound with a lightweight and comfortably fitting neoprene armband. With your phone securely strapped to your arm, you have easy access to your playlist and fitness tracking apps while still keeping your hands free to move. ActiveGear gets you ready for whatever your workout holds.
Stereo
Sound

Noise
Isolation

In-Line
Microphone

Up to
5 Hrs*
---
High-Fidelity Stereo Sound
Fire up your workout! Experience heart-pounding audio with powerful bass and clear highs for the most authentic wireless listening experience.
---
Wireless Freedom
Engineered with the latest Bluetooth 4.1 technology to deliver HD Sound wirelessly. Stream music or calls from any Bluetooth-enabled device over a 33 ft. operating range.
---
Control at Your Fingertips
The in-line microphone and controls let you navigate your playlist, take and make calls, all directly from the earphones.
---
Slim and Stylish
The Armband is made of a breathable stretchy neoprene. It's designed to fit snug against your arm, giving you full access to your screen without adding extra bulk.
---
Go Bold
Express your personal style! With 3 vivid color options you can match the ActiveGear set with the day's outfit, mood or workout.
---
Guaranteed Reliability
HyperGear products are performance tested and vetted through a rigorous quality inspection process to ensure reliability. HyperGear offers friendly customer service and a Limited One Year Warranty to the original purchaser that the product shall be free of defects in design, assembly, material, or workmanship.
Package Contents:
• Wireless Earphones
• Ear Gels S/M/L
• Micro USB Charging Cable
• Sport Armband
• User Manual

*Actual play time may vary based on sound volume and audio content.
California Prop 65 Warning
WARNING : Cancer and Reproductive Harm www.P65Warnings.ca.gov
Customer review
I bought these without reading reviews, but I went back after the fact to see what other people were saying about them because I was super impressed by them. I use them at work all day, and never have a problem with low battery or range. I have been in a completely different room at work over 15 feet away from my phone and still had music playing on these. Battery life is awesome...listened for 9 straight hours yesterday and they are still going strong today. Honestly, for 40$, you can't go wrong. They sound good for the price, and the quality is what you pay for.
Customer review
So far so good. Just opened these and I'm psyched to get the set with the arm band included. Yes it mattered a little that I could get it in my favorite color. Pairing was super easy. You will need to read a few pages of instructions. You can't really push these all the way into your wars so if you go with a larger ear piece and use the little stabilizers you can get a nice seal. The audio is a great and I'm not spending a fortune on a head phone set. I think these are an excellent deal to get a wireless set. Especially if you like wearing them to clean or walk the dog. I'm so sick of getting caught on things and having them ripped out of my ears! I will update after I've used them a while.
Customer review
I bought this for my wife about 3 weeks ago, and so far it's been working great!
Customer review
I got these headphones to use while walking my dog so I could avoid having to deal with headphone wires getting tangled with the leash. To that point, they are working fine. The headphone unit is lightweight and having the ear hooks keeps them on my ears. It also charges quickly, sounds fine and connects easily.
Customer review
Great set and very good buy and quality. The fact this price is low should not keep you from buying. I rank this set that I gifted to my 12yr old son as well or better than the 150$ dollar set I purchased for myself at a retail store (that was name branded). We work out together and his set has lasted longer than mine and is in better condition (and hes a child) very good buy.

Orders Ship within one business day

30-day Returns

Hassle-free Returns