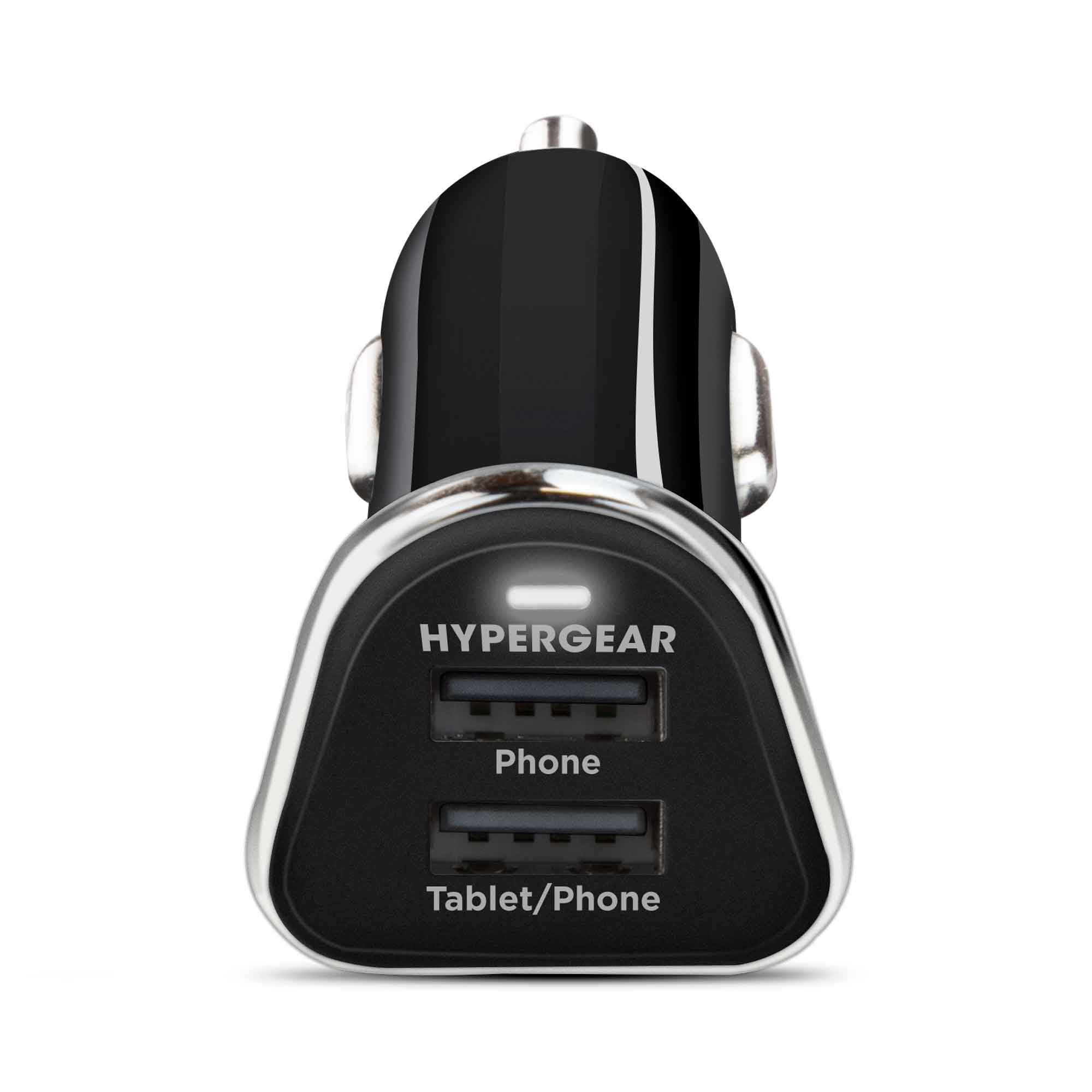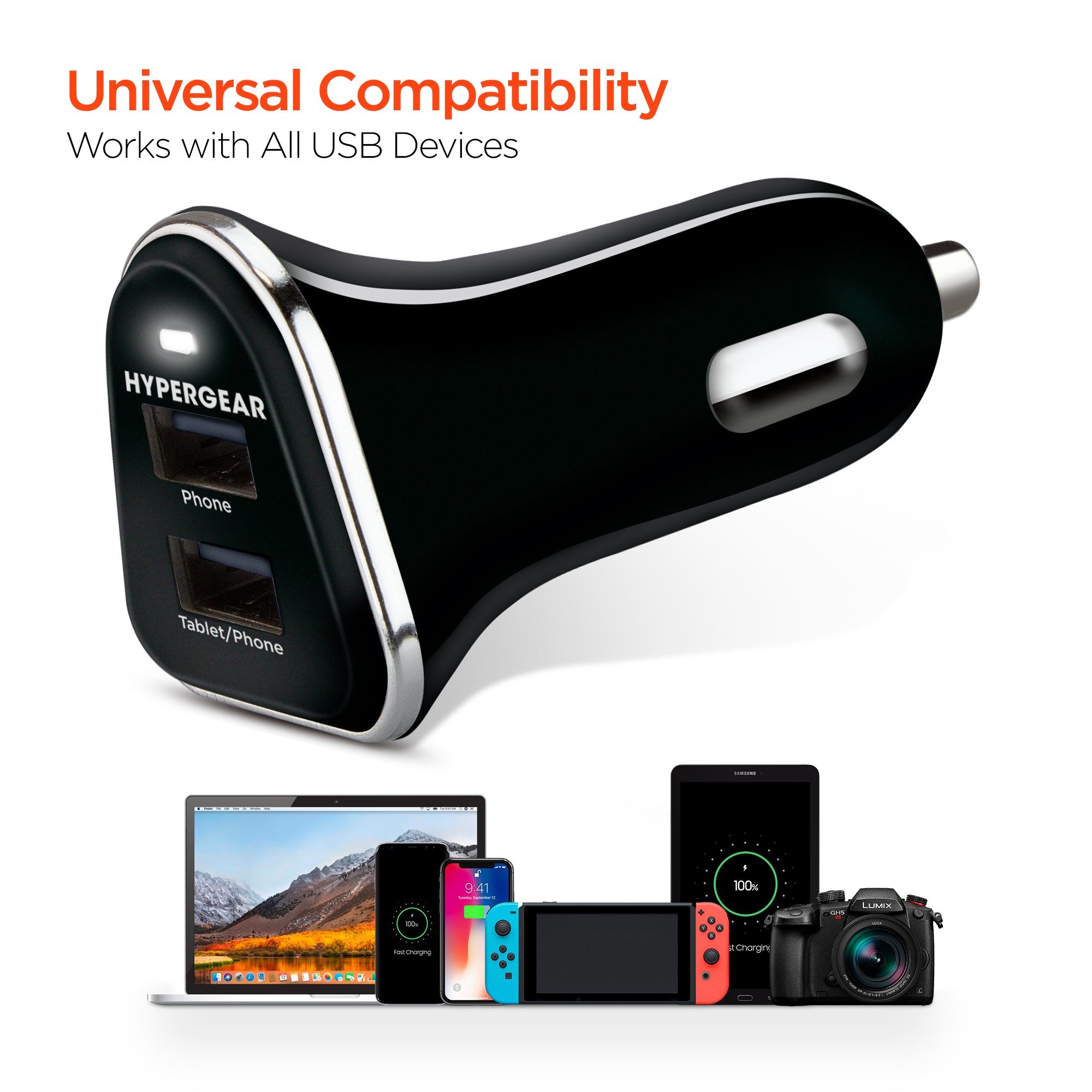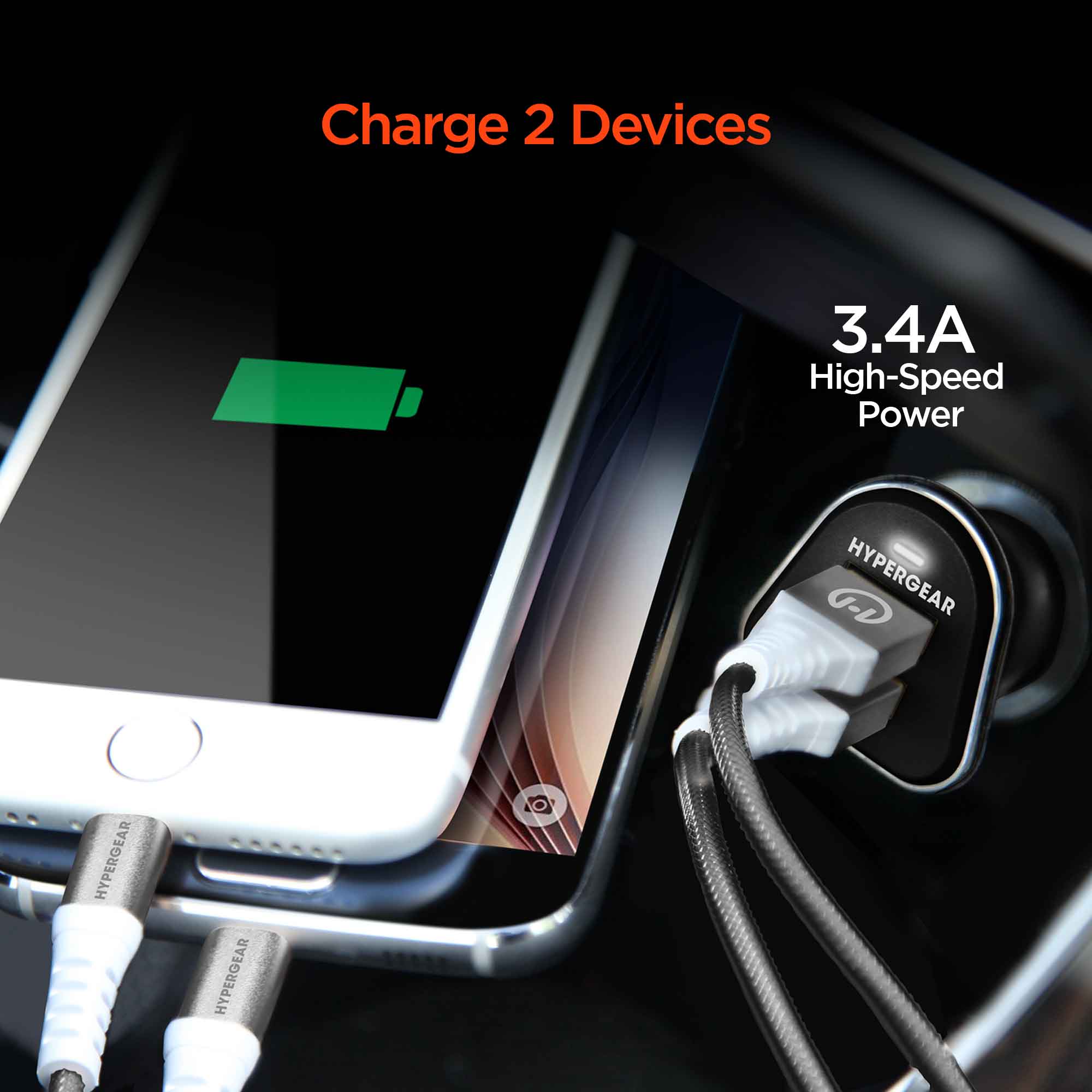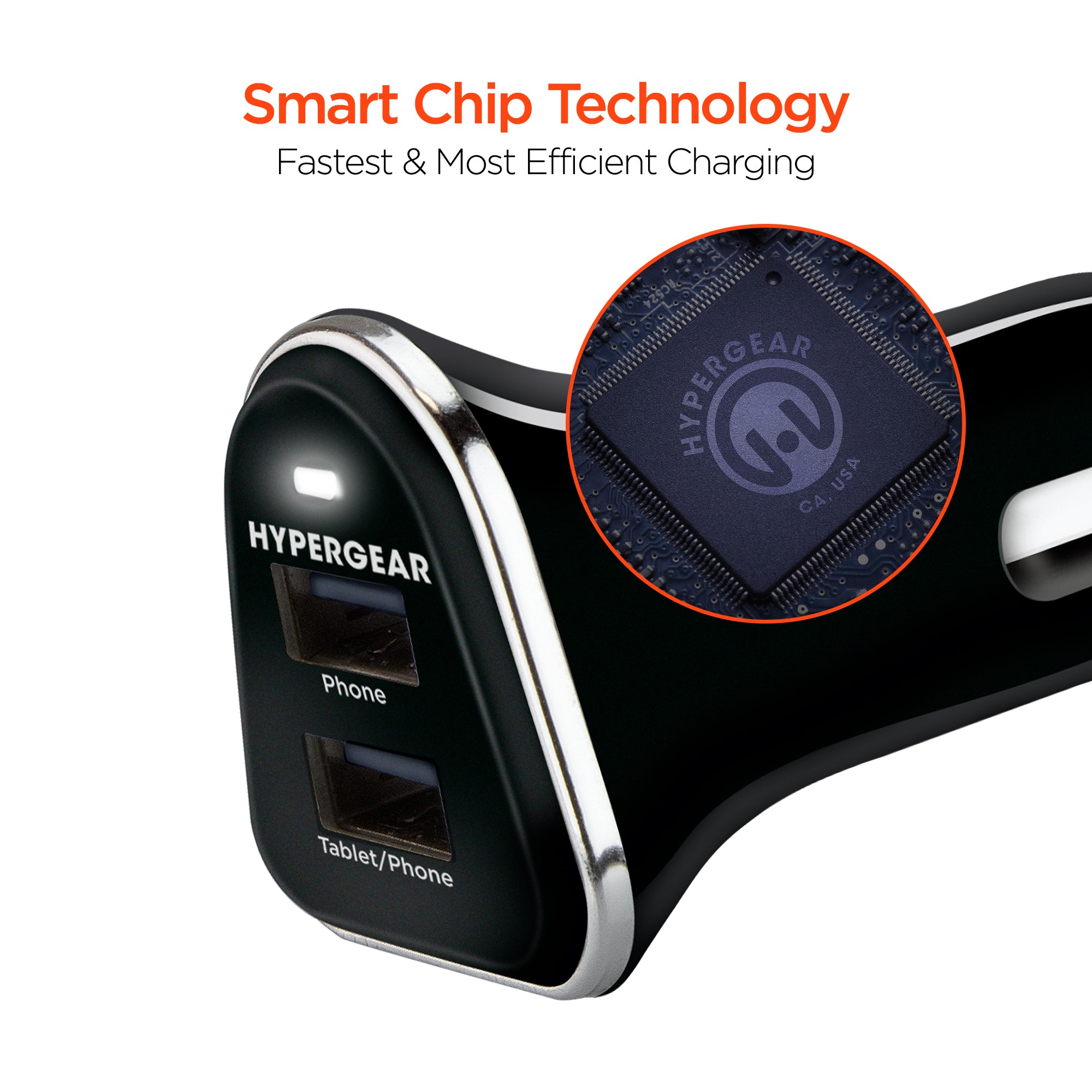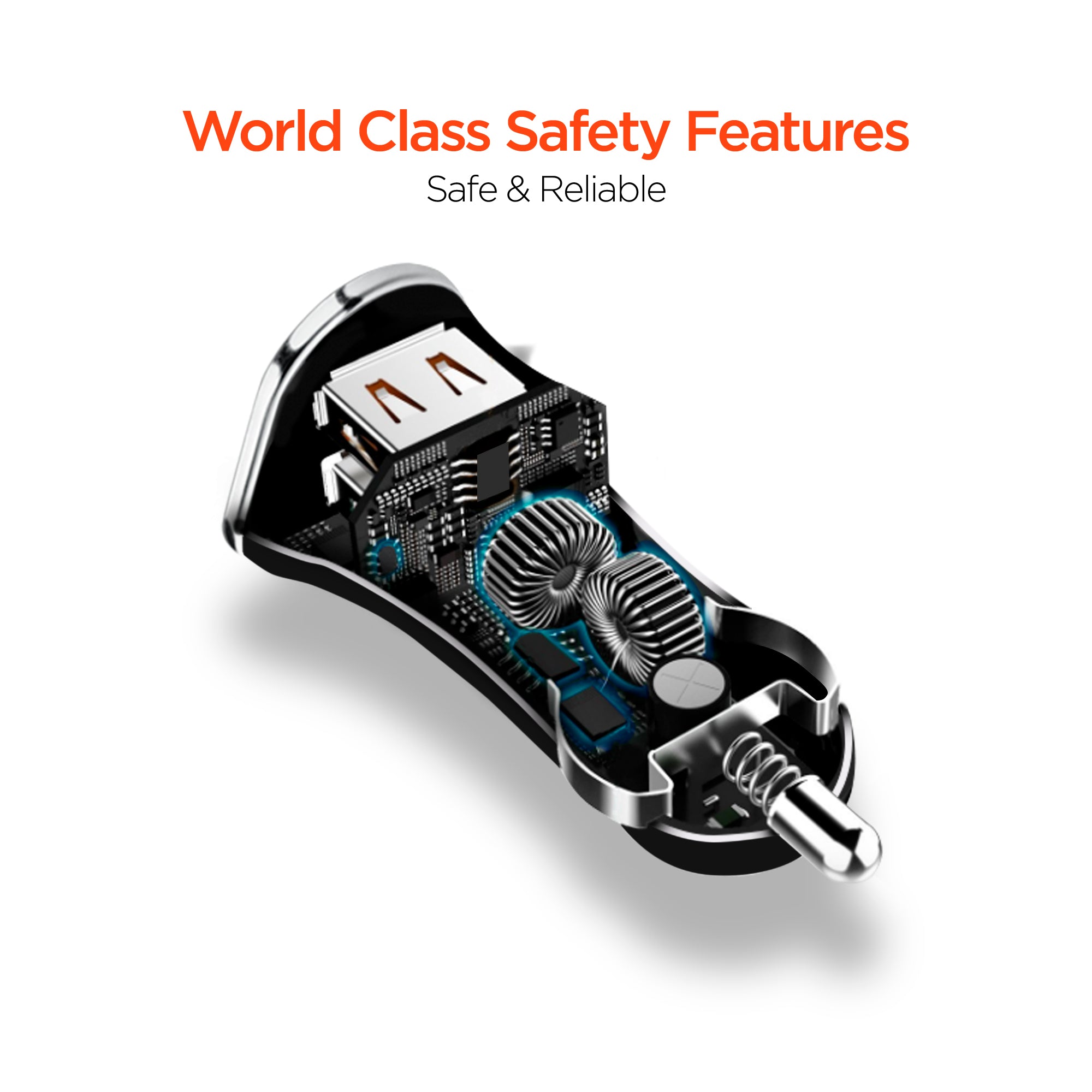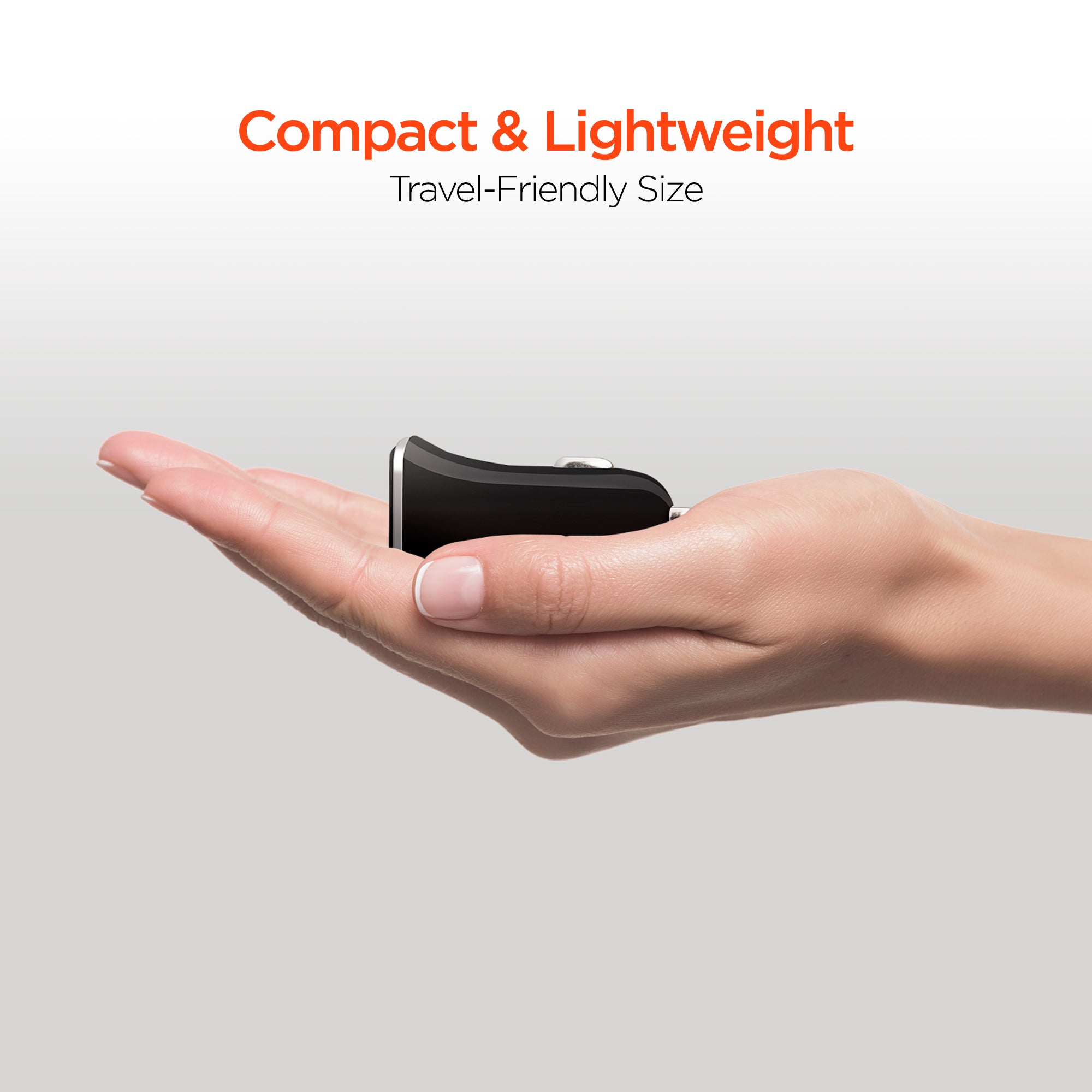 Free shipping on all US orders over $50
Orders Ship within one business day
30 Day Return Policy
Hassle-free Returns
---
Double the
Power On the Go
Don't get stuck with a charger that only powers one device at a time! The dual USB design is ideal for users with multiple devices. It's a travel-friendly must-have for road trips and rental cars.


Universal
Compatibility
Compatible with any USB-powered device, you can charge your favorite iOs and Android smartphones, tablets, cameras, Bluetooth headsets & speakers, eReaders, gaming devices and more with ease.


Lightning-Fast
Charging
Engineered to deliver 3.4A of rapid charging power to 2 devices simultaneously, it's perfect for power-heavy lifestyles. The top port is phone optimized, delivering a solid 1A, while the bottom port delivers a tablet-friendly 2.4A. You can simultaneously charge 2 phones or a power-hungry tablet and a phone or GPS navigator at maximum speed!


Auto Device
Recognition
Both ports are equipped with Smart Chip Technology that detects each device's power needs and automatically adjusts the output for the fastest and most efficient charging experience possible.


World-Class
Safety Features
Engineered with advanced circuitry and safety features that provide short-circuit & overcharge protection for safe and reliable charging.




Compact & Lightweight Design
The low-profile charger is mini-sized, so it can live in your car's power outlet without adding clutter or snagging on cables. It also easily slips into a pocket or bag, making it a travel-friendly must-have for road trips and rental cars.


California Prop 65 Warning
WARNING : Cancer and Reproductive Harm www.P65Warnings.ca.gov
Customer review
Am so happy with this High Power Dual USB car charger! It is solid and sits well in the charger opening. We have gone through so many that fall apart or stop working soon after purchase. Not so with HyperGear! Love that you can charge 2 devices at once and the charger seems to work so much faster than most others! Definitely a great find. Highly recommend!
Customer review
Hypergear is a solid, well-built charger. I was looking for a unit that had well working USB ports and was capable of handling the load. So far I am quite pleased with the unit.
Customer review
I drive for uber/lyft, so I have both apps on, my gps enables with the Waze app running, and light up all the way to see with sunglasses. Before, my cheapo charger would barely keep my battery level even, if not even drain slowly.
Customer review
This gadget is wonderful! I work Uber and my phone kept dying after 4hours despite using a regular phone charger! With this device I can start my day with a 20% phone and within an hour it's back to 100% charged! Marvelous creation!
Customer review
I have a galaxy note 9 and this charger works as described. It charged my phone much faster than expected. I definitely would recommend this to anyone in need of an upgrade

Orders Ship within one business day

30-day Returns

Hassle-free Returns