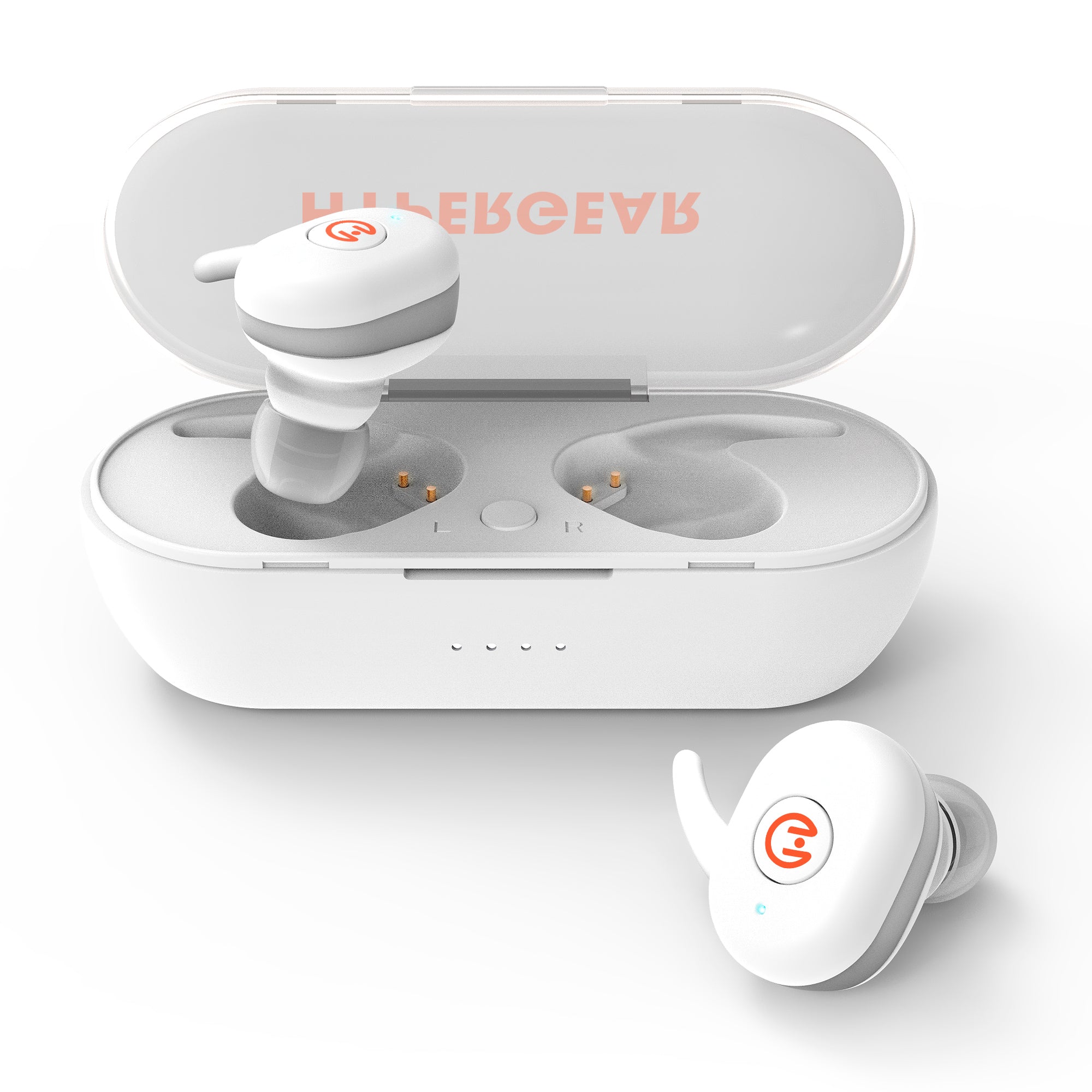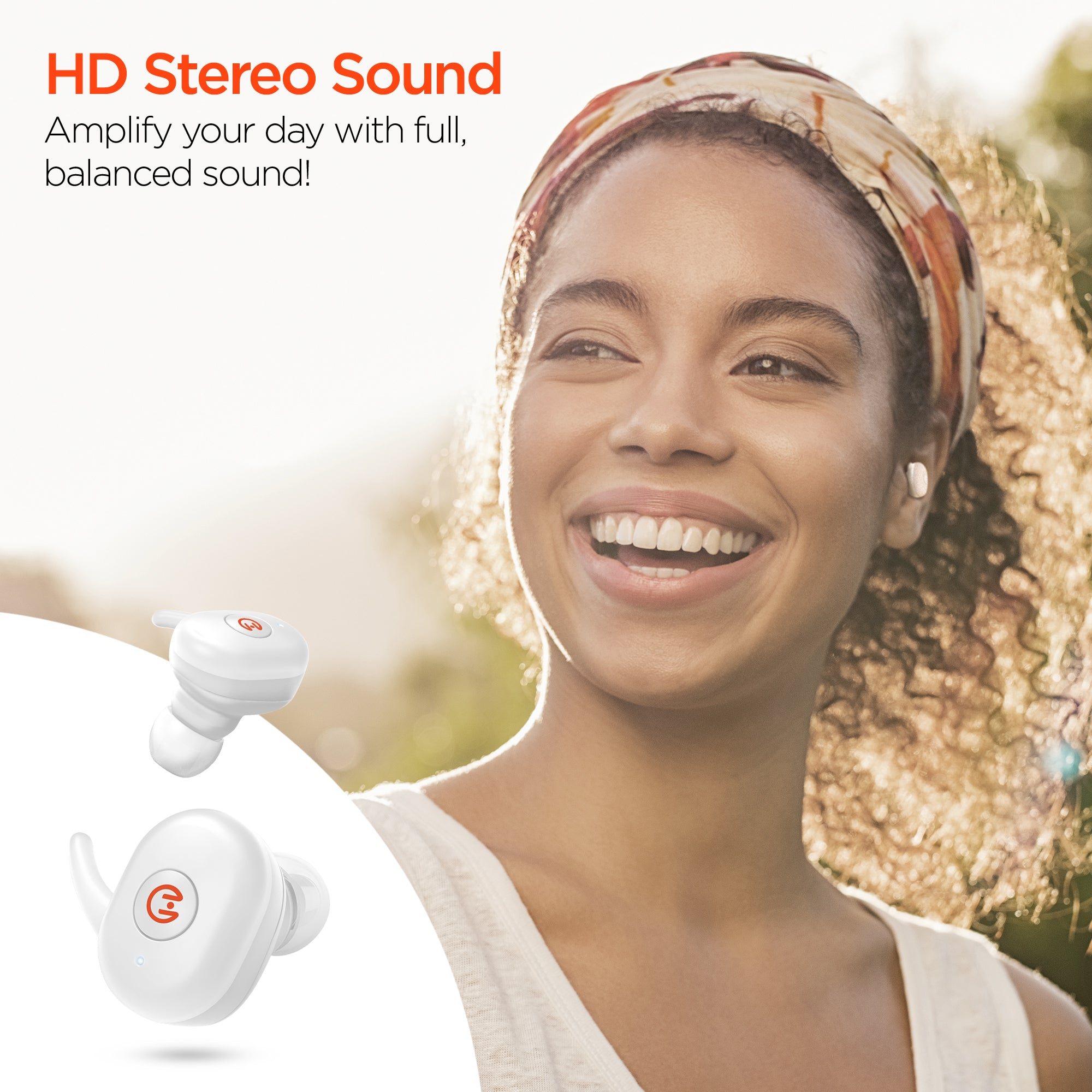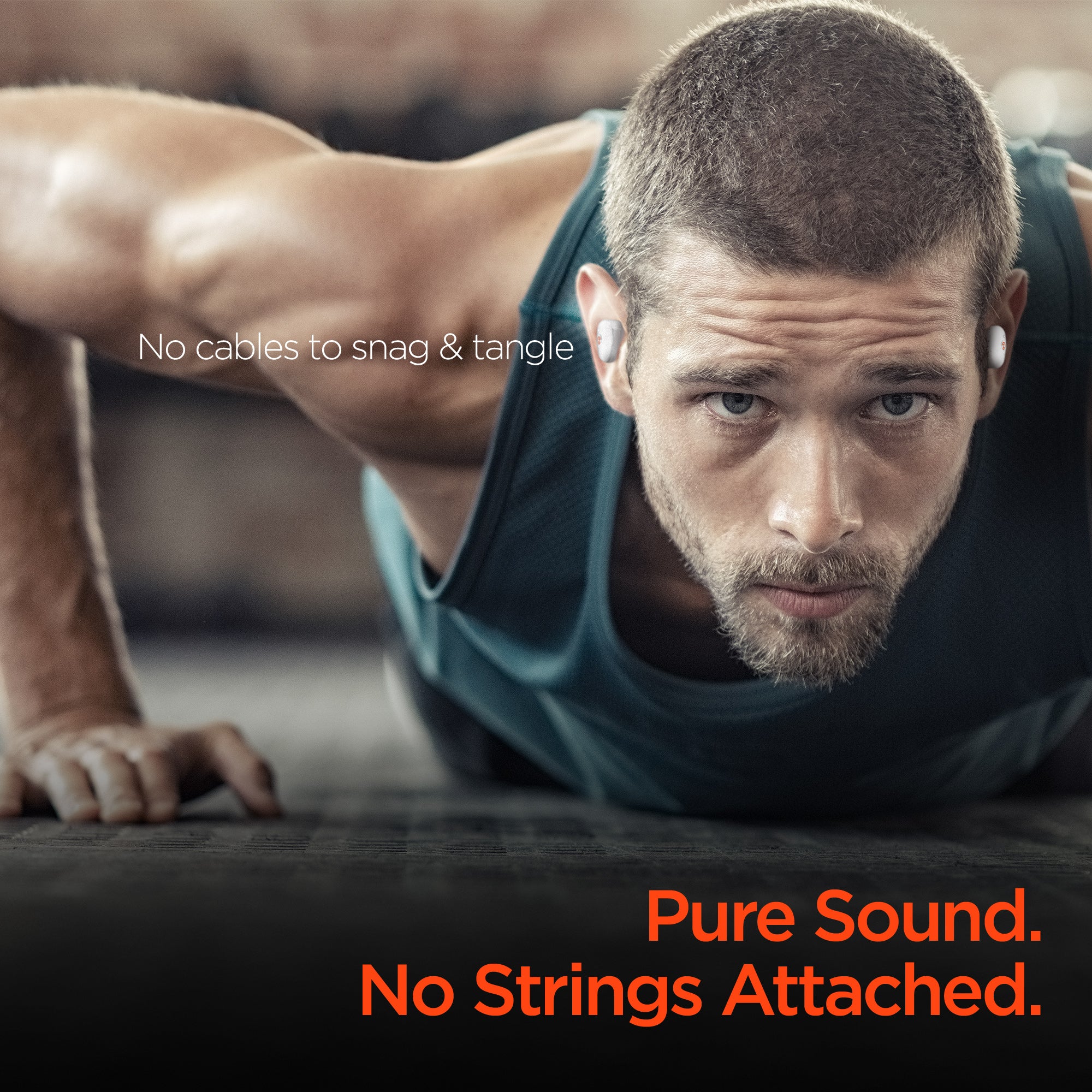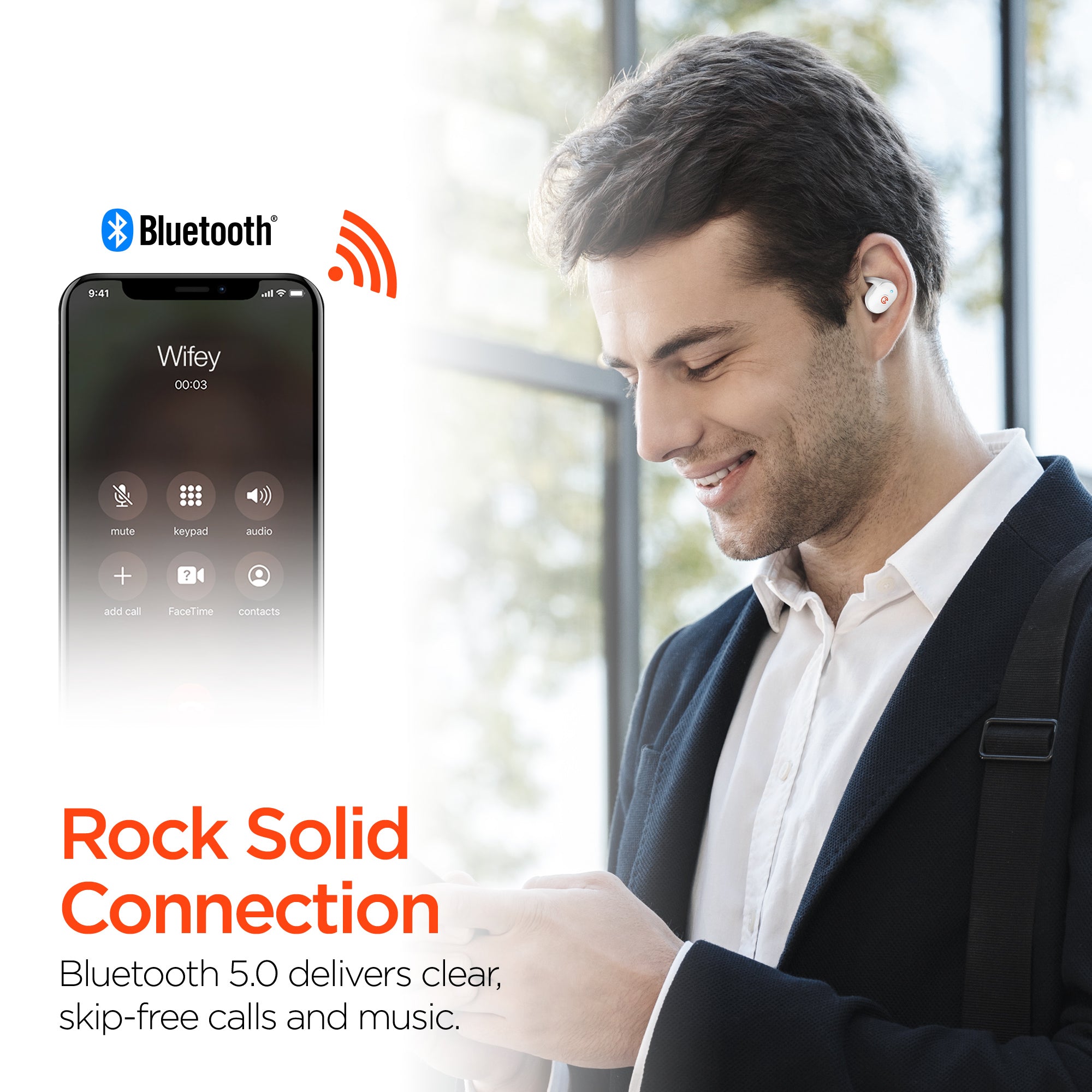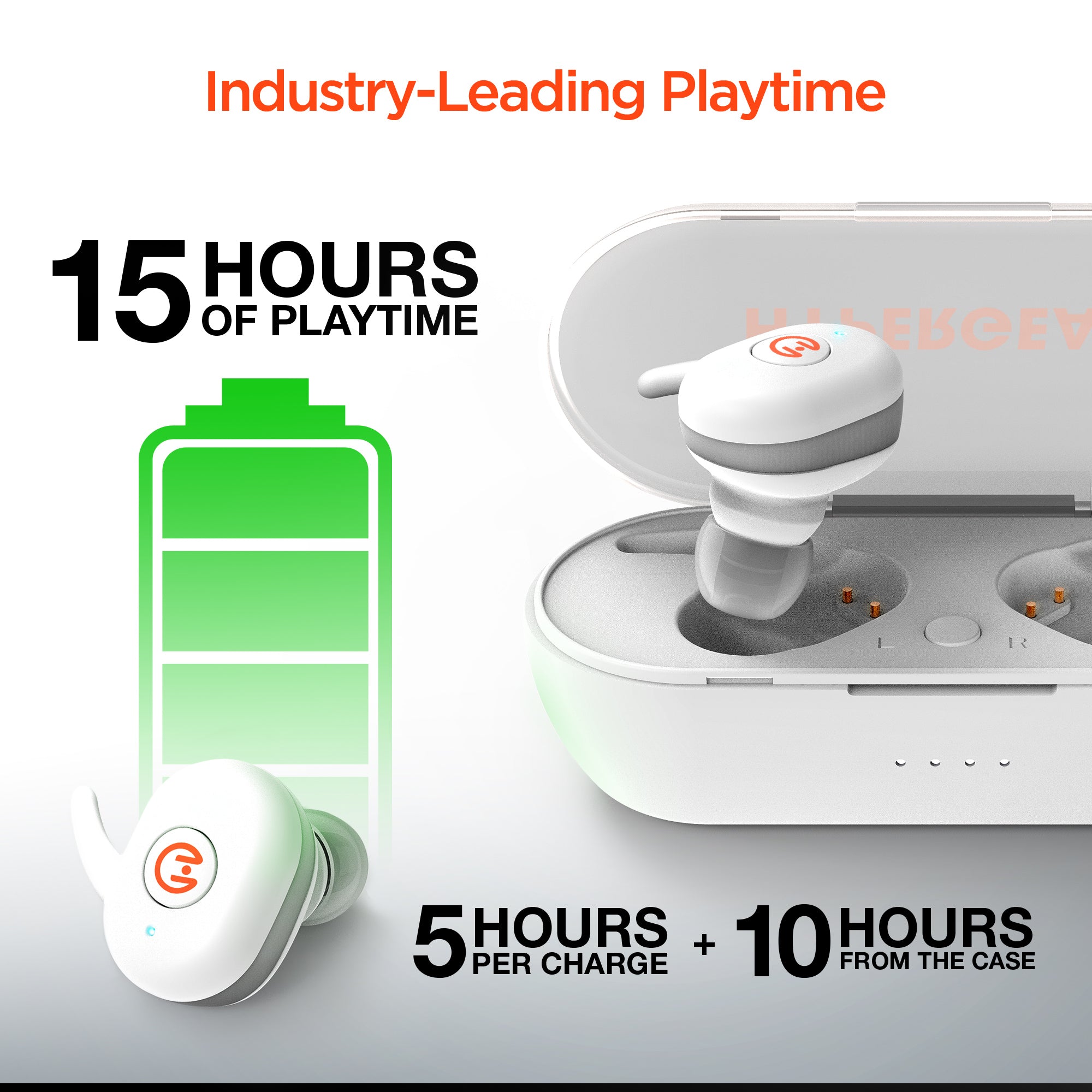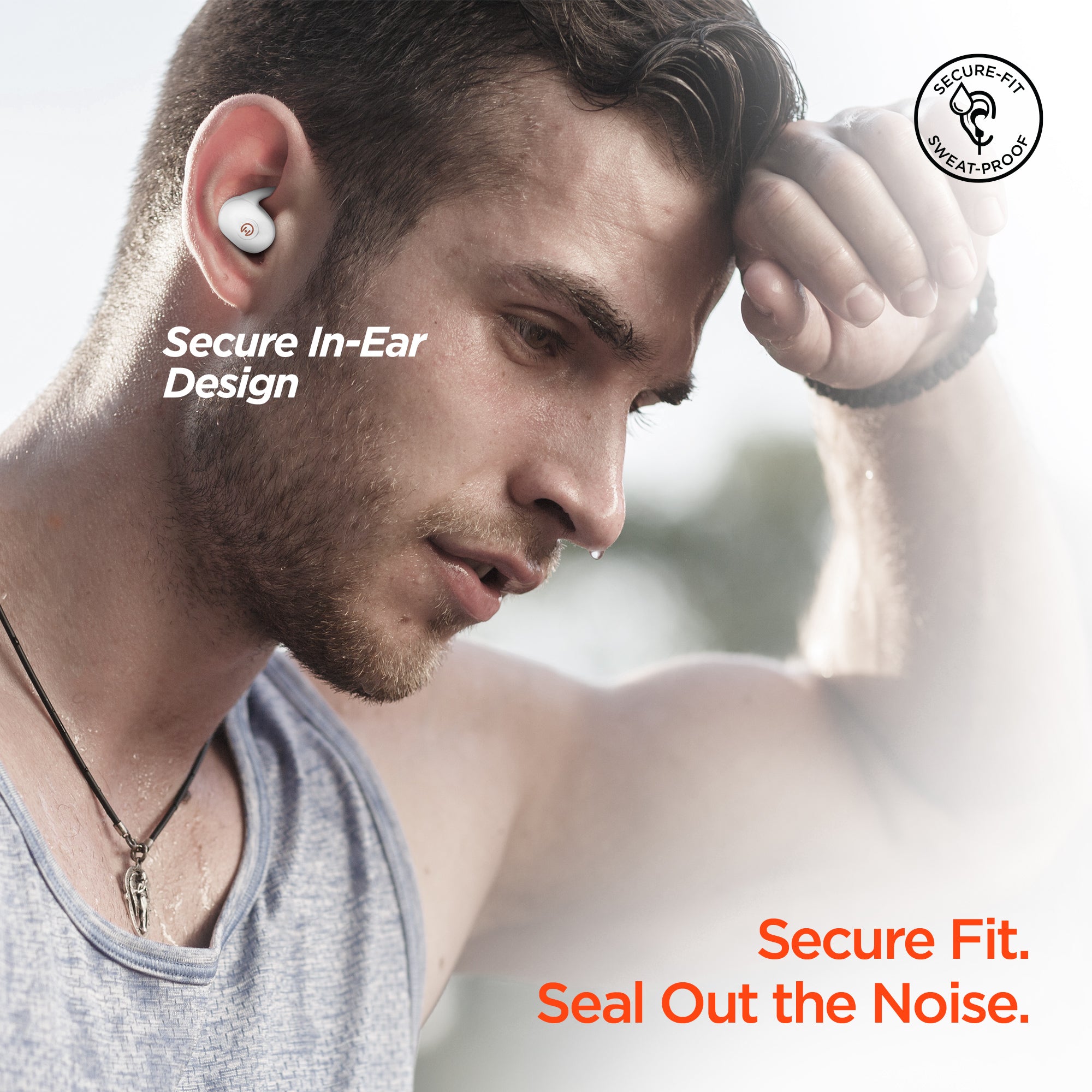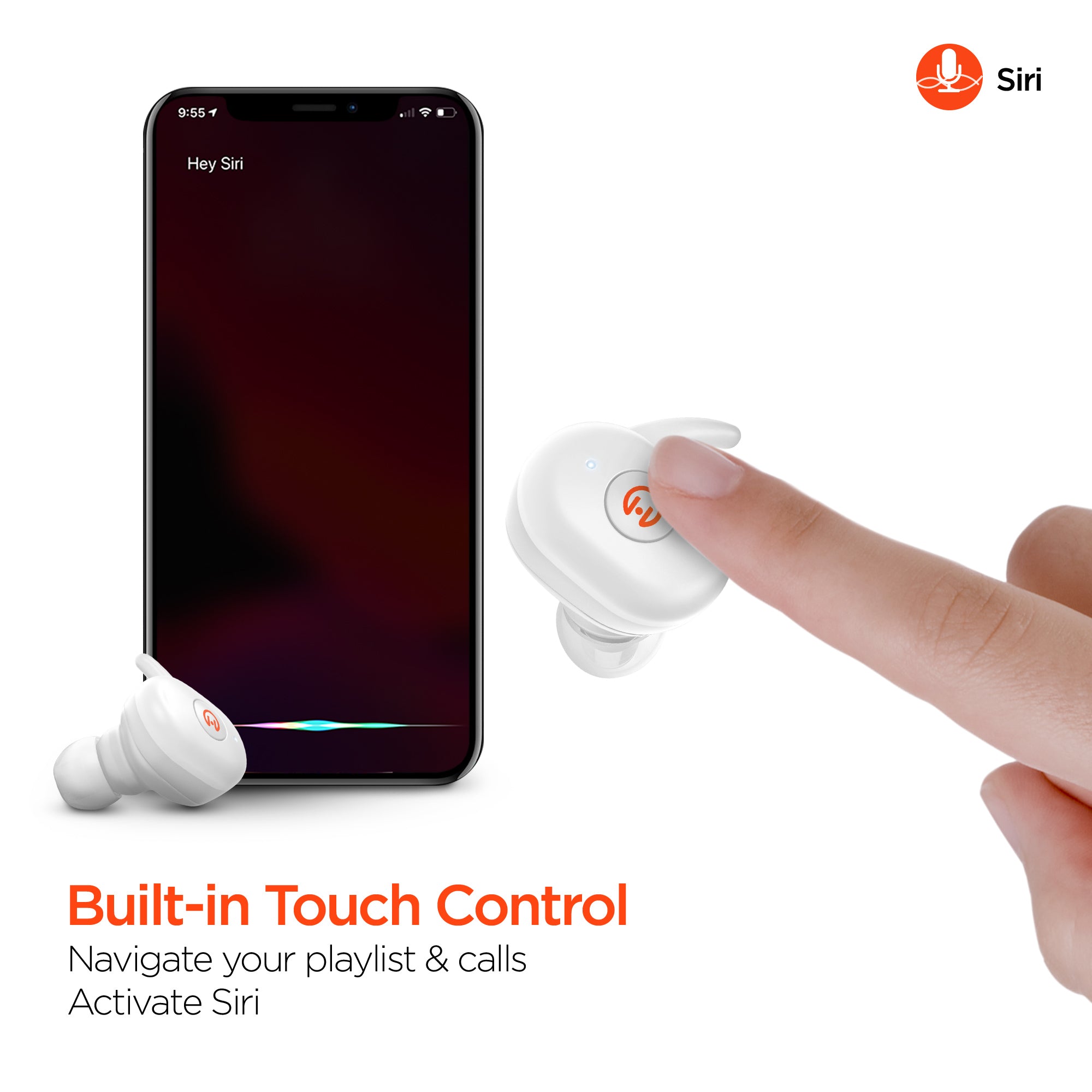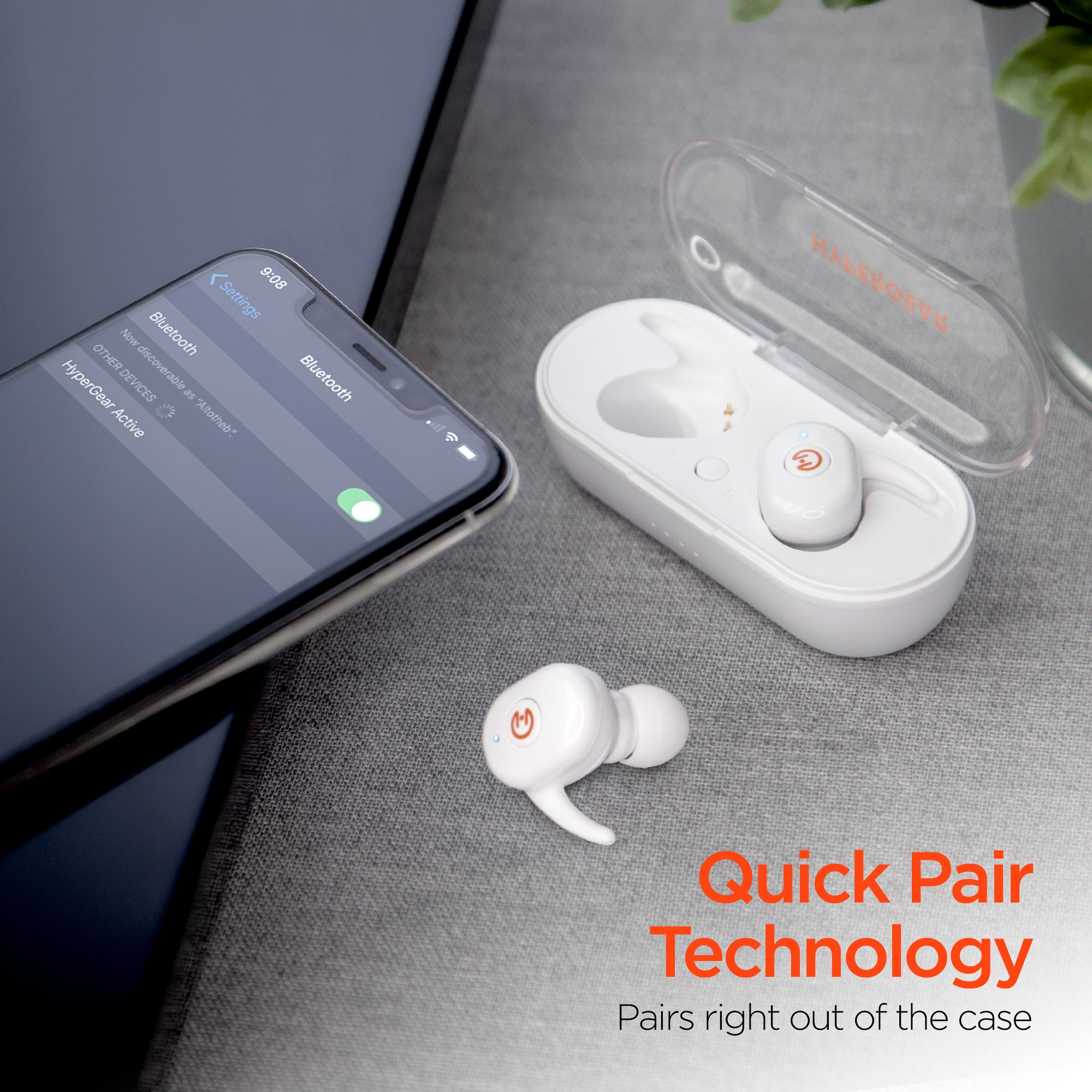 Free shipping on all US orders over $50
Orders Ship within one business day
30 Day Return Policy
Hassle-free Returns
No cables. No distractions. These powerful and compact earbuds are free of the wires, head- and neckbands that can restrict your movement. Quick Pair and Bluetooth 5.0 technologies combine for fast auto-pairing and crisp sound for up to 5 hours on a single charge with an additional 10 hours of playtime in the charging case, so you can stay powered on the go. Experience sound that is designed to move!
---
Power Through the Day
The pocket-sized travel case features a built in battery that can recharge the earbuds in between listening sessions for an additional 10 hours of playtime. Every time you stash the earbuds away, they can charge back up and be ready for the next round! The earbuds provide up to 5 hours of playtime on a single charge and takes less than 2 hours to fully recharge for your next round of play.
---
Advanced Wireless Play
The latest Bluetooth 5.0 Technology ensures easy pairing and a solid signal connection for the best wireless sound possible. Stream music or calls from any Bluetooth-enabled device over a 33 ft. operating range.
---
Designed for Sport
A special hydrophobic nano coating guards against sweat and dust. These earbuds will stick with you while you sweat it out, so you can push to workout harder and longer without holding back.
---
Pure Sound. No Strings Attached
Forget about cables that restrict your movement, snag, and tangle everywhere. Active earbuds are truly wireless-- no dangling wires, head- or neckbands, so you have the freedom to move.
---
Control at Your Fingertips
Want to take or make a call, change tracks, adjust the volume? The built-in multifunction buttons let you navigate your playlist and quickly switch between music and phone calls all directly from the earbuds.
---
Quick Pair Technology
When you're ready, it's ready. The moment you open the charging case, the Active earbuds automatically turn on and pair for the ultimate hassle-free connection.
California Prop 65 Warning
WARNING : Cancer and Reproductive Harm www.P65Warnings.ca.gov
Instrucciones de carga.
Quiero saber cuál es procedimiento correcto para poner a cargar. Mí pregunta es, cuando se conecta el cargador. Los auriculares se deben dejar dentro o no ( para prevenir dañar los auriculares.
Don't stay in well
Bought these so I could listen to movies snd music from my phone.
They fall out just sitting on the couch. I was eating breakfast and they became lose and fell out. I checked numerous times the procedure to put in and I know I got it correct. Other then that, the sound and comfort I give a 5 star.
I live in a senior apartment complex and keeping noise to a minimal is essential.
.
Earbud quit working
After using the earbuds for about 5 weeks the right side stopped working. It says easy return but I have not found away to return them. For the time they worked they were nice.
Almost Perfect
I have had my earbuds for over a year with out any issues, I only wish there were online instructions for pairing since I have started using my phone instead of my iPad recently.
Adding a help section would be nice.
The right ear bud no longer connects to the left one after 3 weeks of use. No instructions on how to reset them. No response from Hypergear to your communications. Save your 40.00 buy something else.

Orders Ship within one business day

30-day Returns

Hassle-free Returns