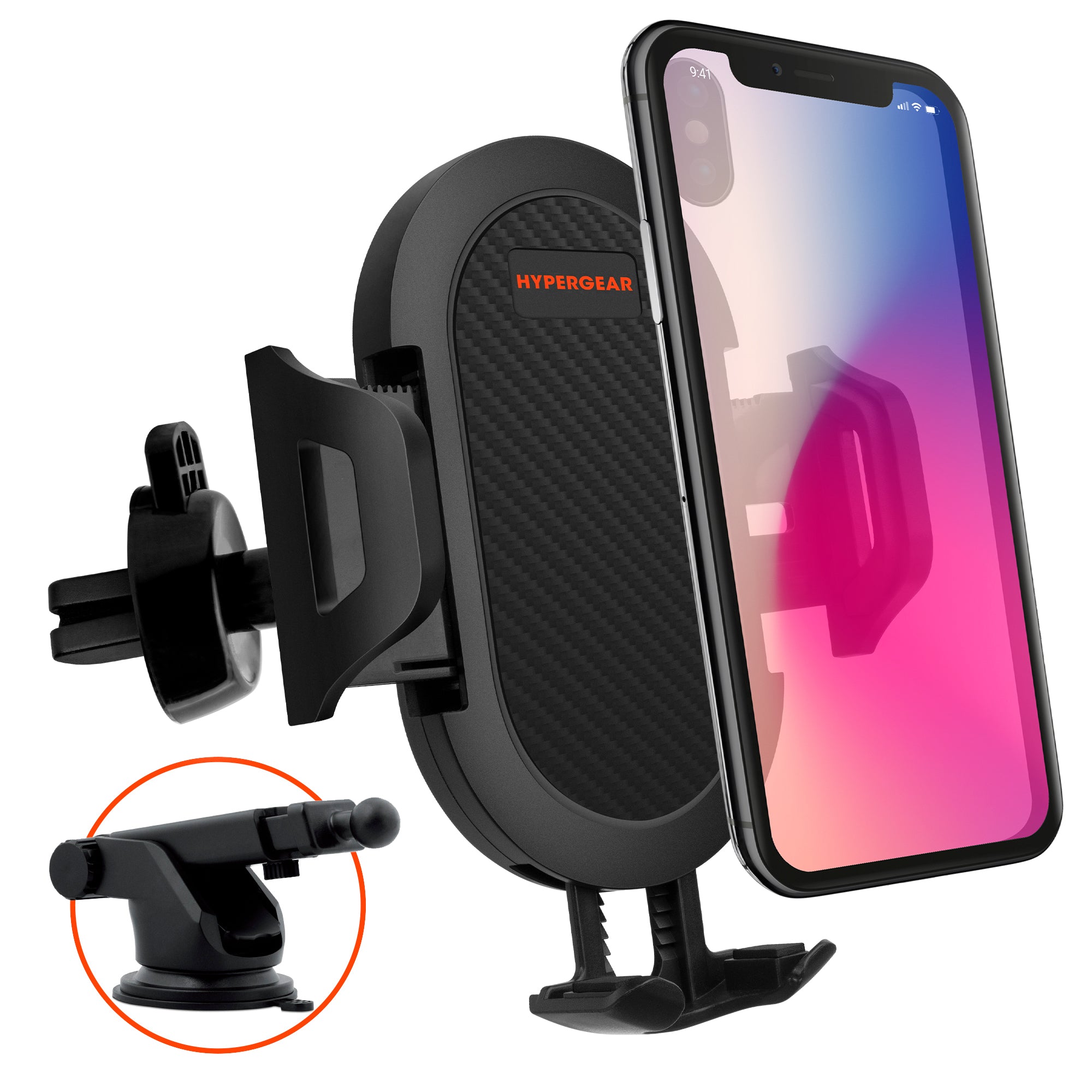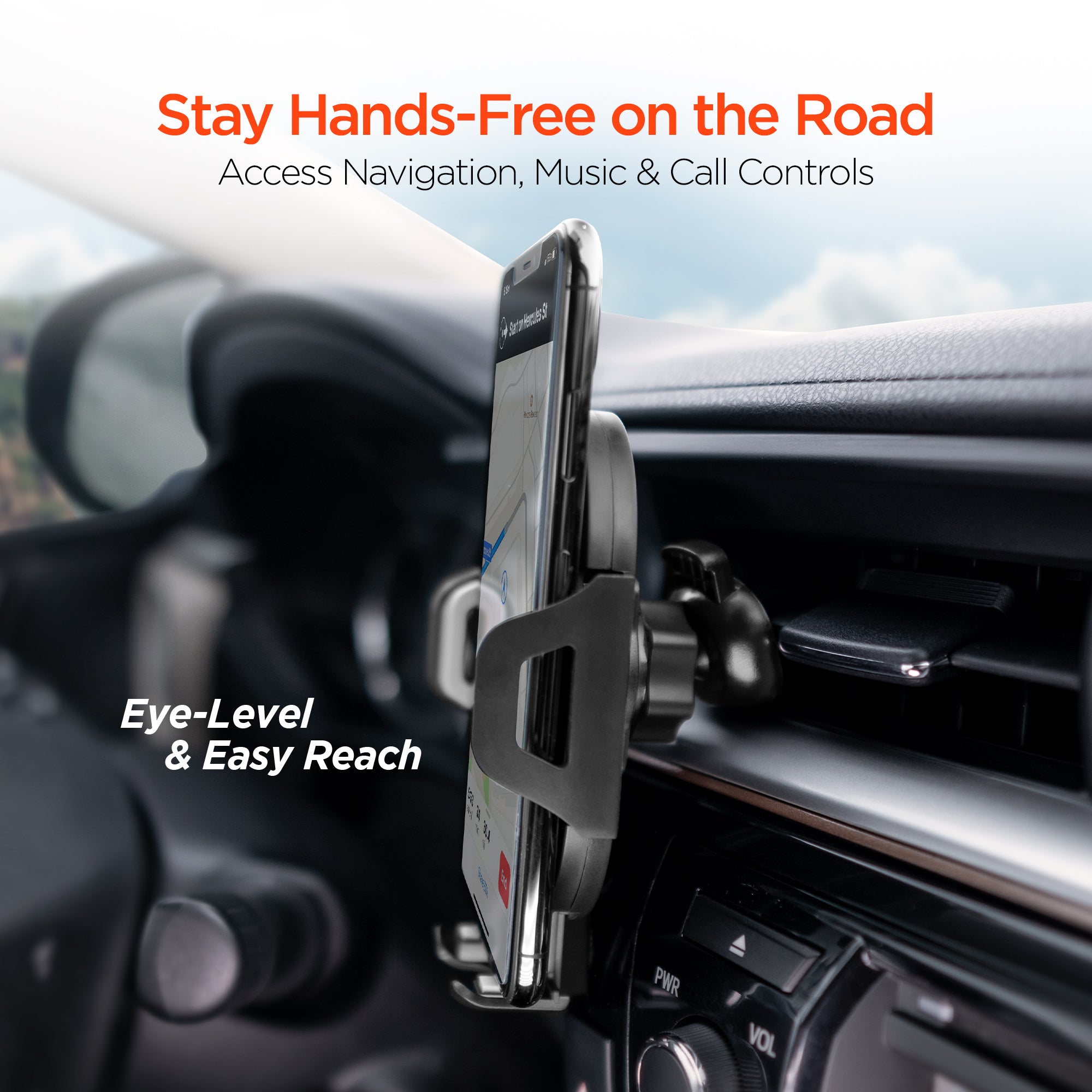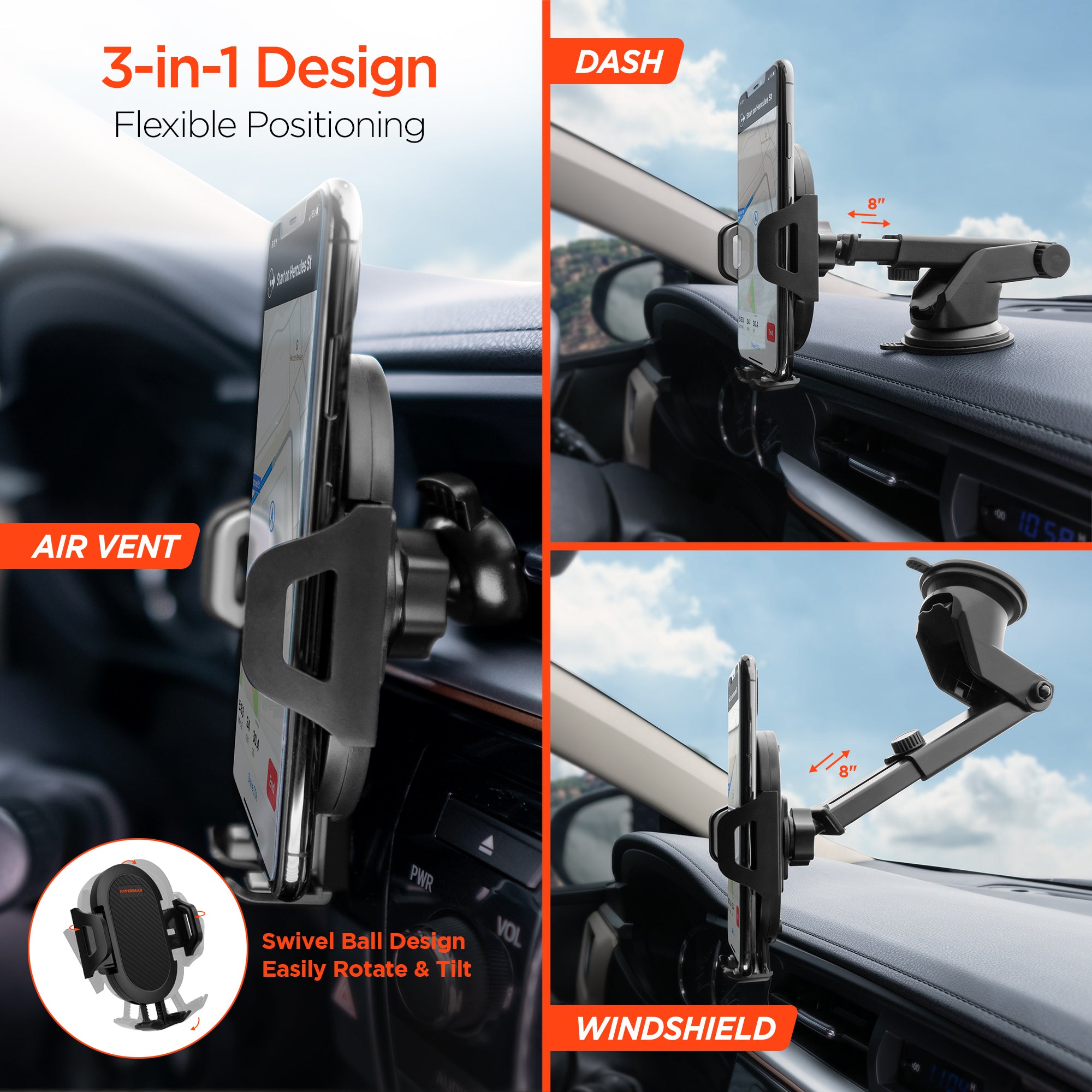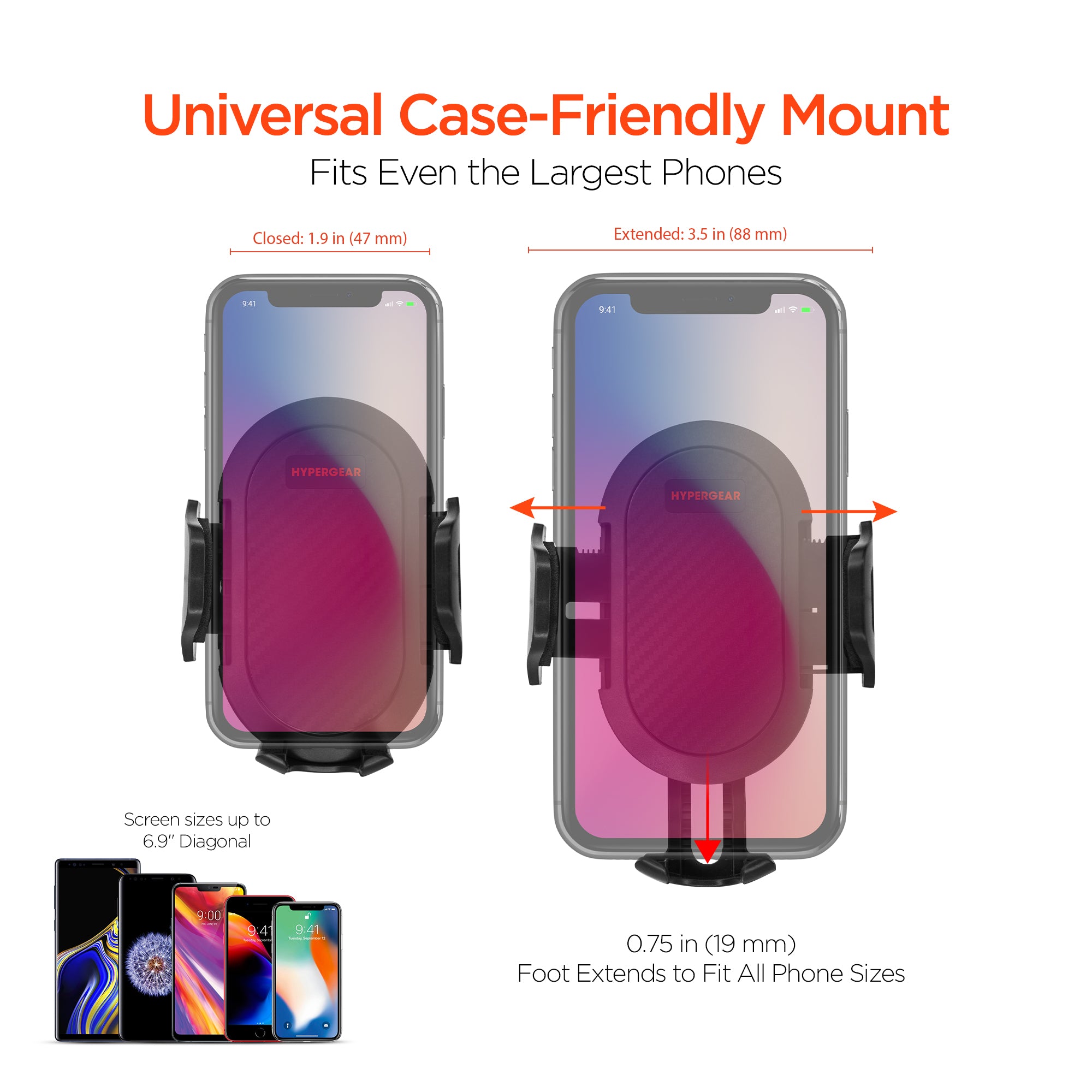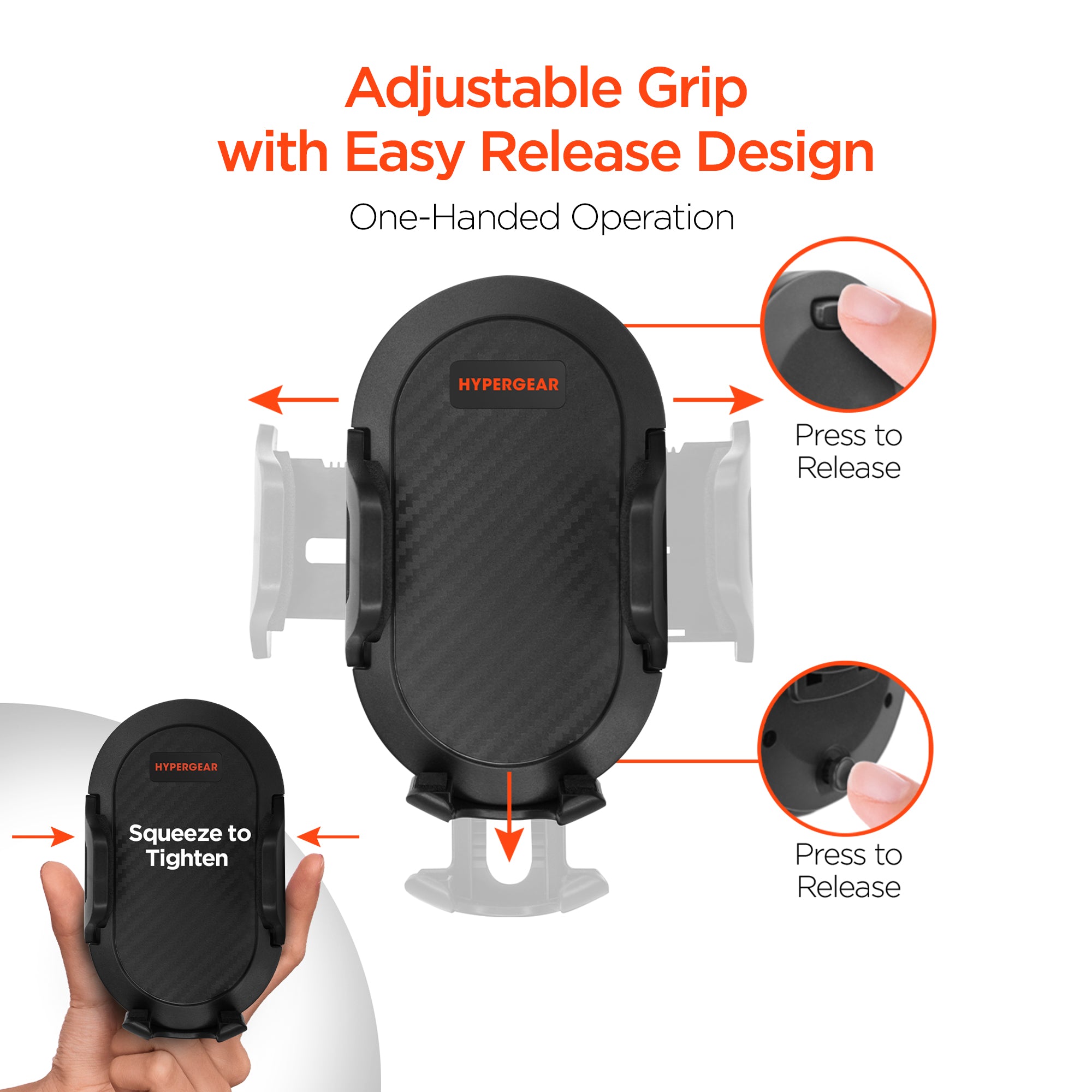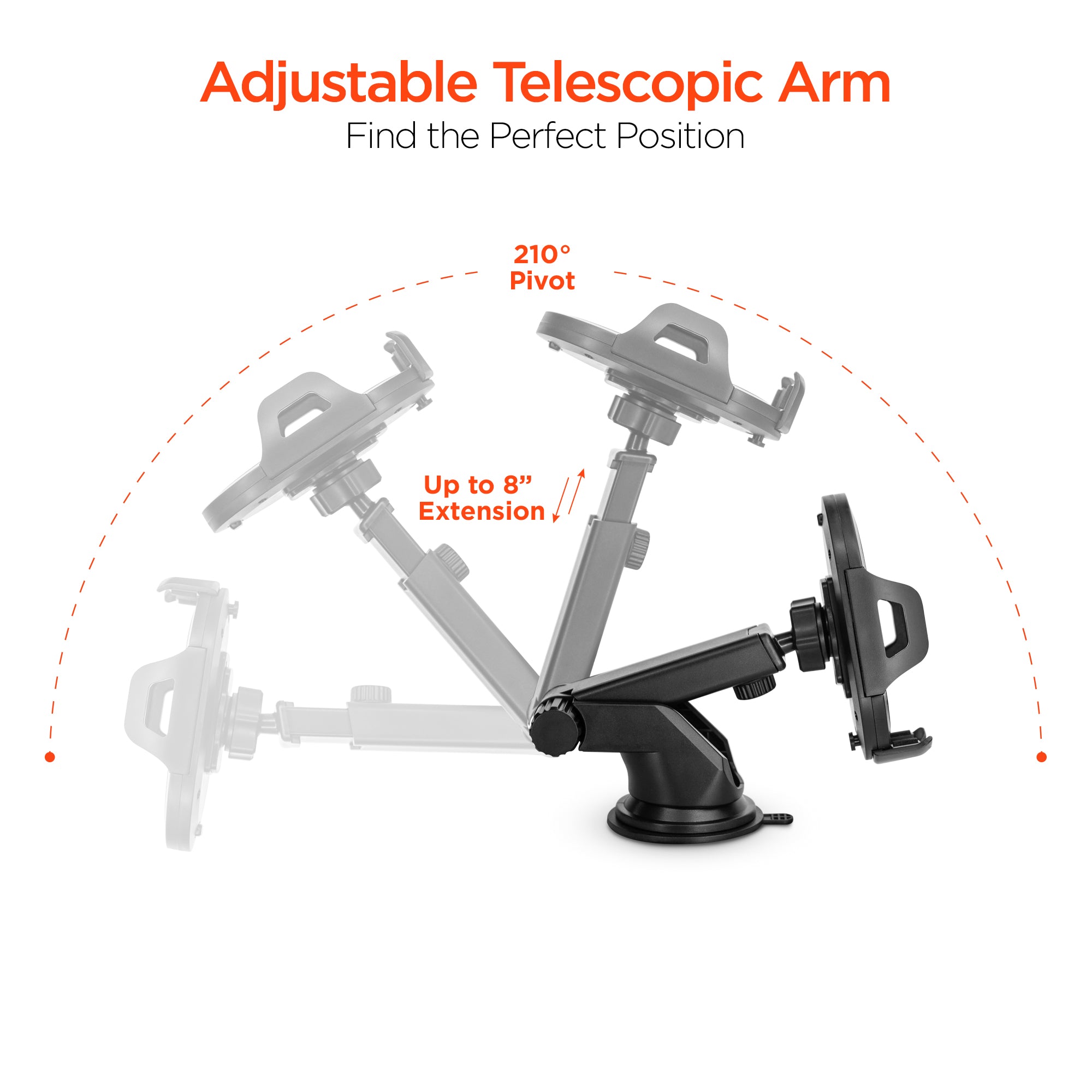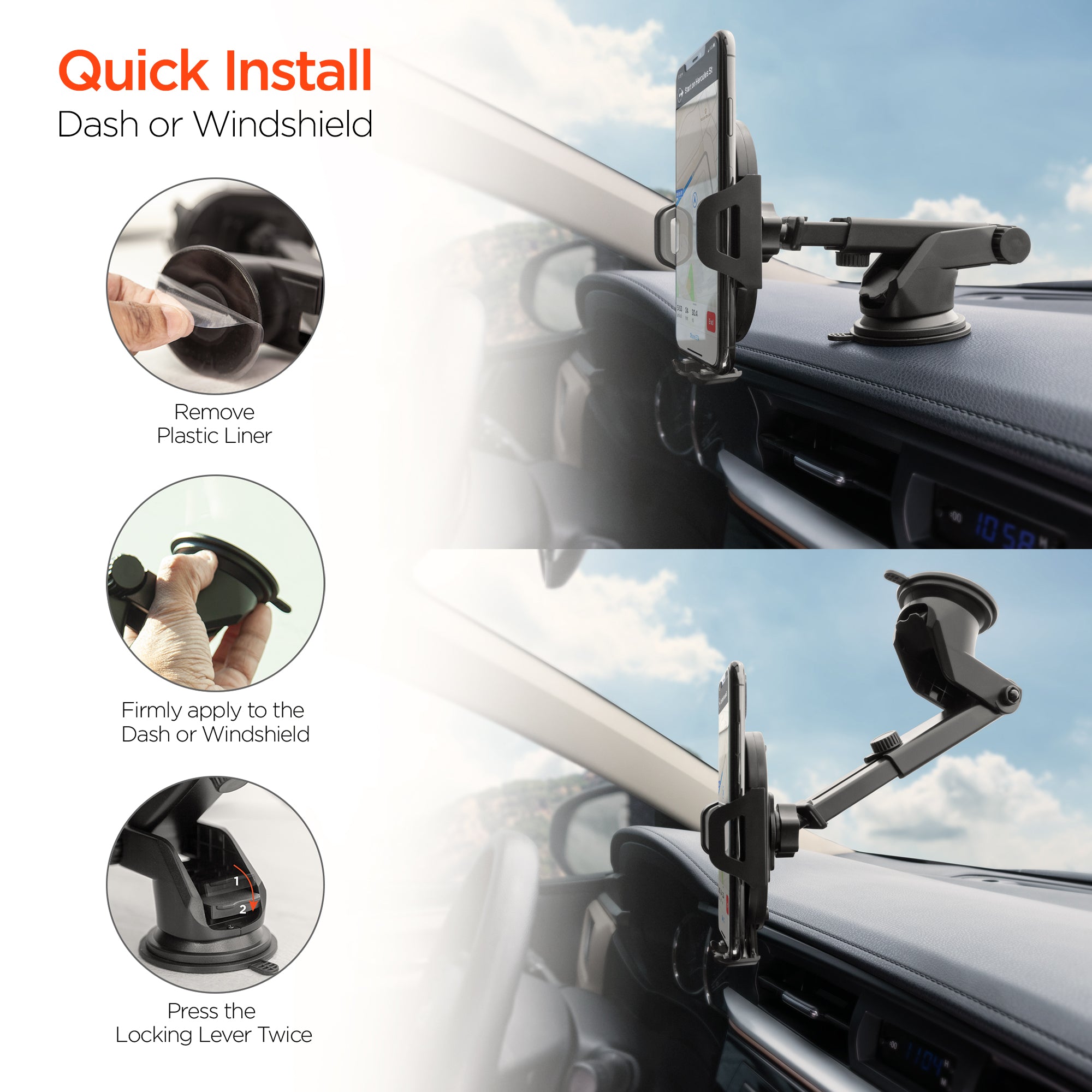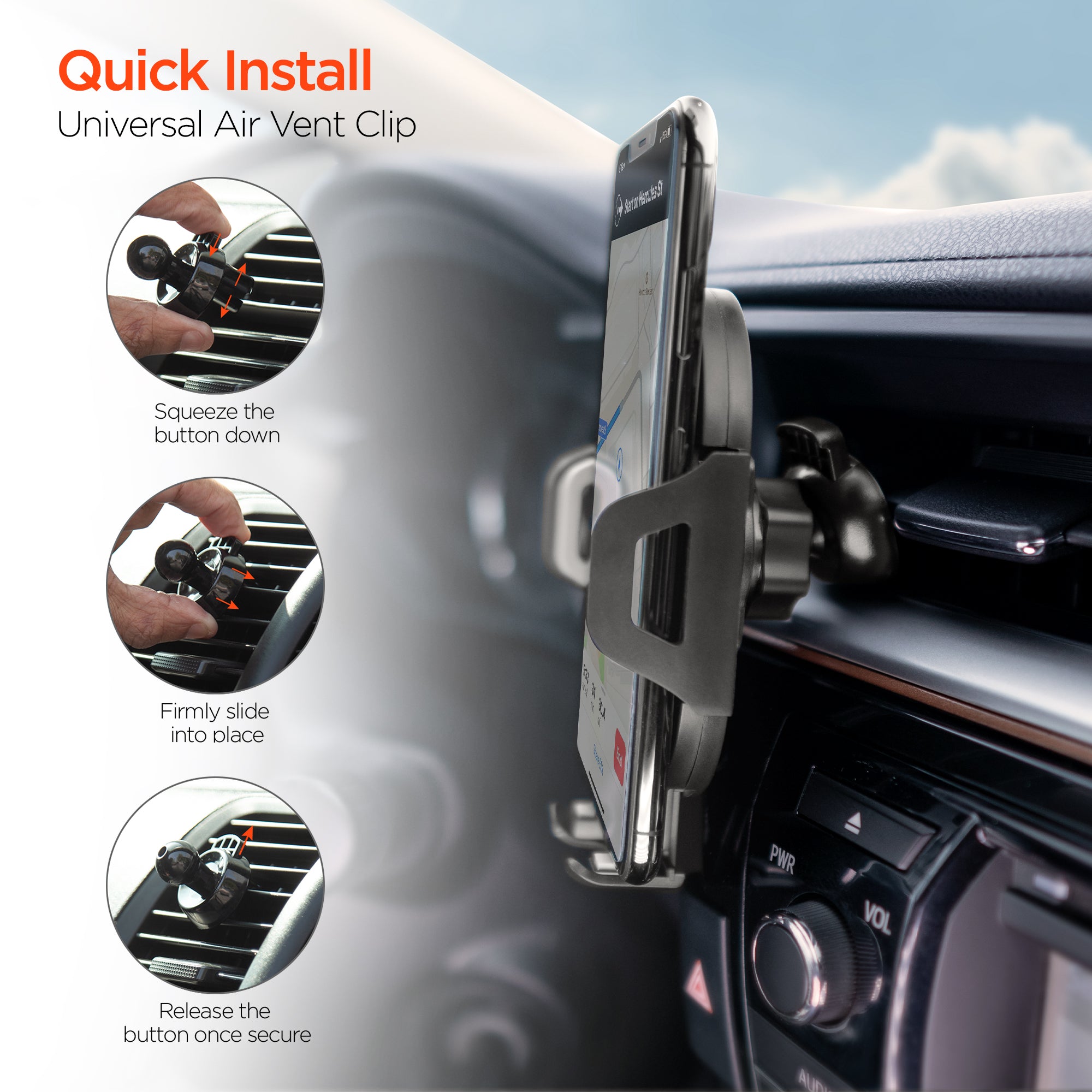 Free shipping on all US orders over $50
Orders Ship within one business day
30 Day Return Policy
Hassle-free Returns
Stay Safe &
Hands-Free
This kit has everything you need to keep your phone at eye level and easy reach for safer navigation, music and call control. Featuring a universal cradle grip and 2 mount options: an air vent clip mount and a telescopic suction mount for dashboards and windshields, it's easier than ever to find the perfect position. Stay safe and comfortable on the road.
Adjustable
Grips

Extendable
Foot

Easy Release
Button

Case
Compatible
---
3-in-1 Design: Flexible Positioning
Find the most comfortable and convenient placement for your phone. The kit includes a vent clip mount and an 8-inch telescopic suction mount, so you can choose between your air vent, dashboard or windshield.
---
Adjustable Foot
Find the perfect mounting position for small or large smartphones by adjusting the mount's foot up and down as needed to center the phone in the cradle.
---
Adjustable Grip with Easy Release Button
Simply place your phone onto the cradle and squeeze to tighten the arms securely around your phone. When you've reached your destination, press the button to grab and go.
---
Air Vent Installation
The rubberized grips of the vent mount easily slide into place with a press of the spring loaded button.
---
Dash/Windshield Installation
The sticky gel pad suction cup and locking lever will quickly and securely attach the mount to your dashboard console or windshield.
---
GUARANTEED RELIABILITY

HyperGear is so confident in the reliability and performance of this product that we offer a hassle-free Limited Lifetime Warranty.


California Prop 65 Warning
WARNING : Cancer and Reproductive Harm www.P65Warnings.ca.gov
Customer review
Really excellent design and execution. I was worried that the dashtop mount would not adhere to my heavily textured dashboard top, but it did, perfectly. The combination of adhesive and suction cup holds even though the phone has a mechanical advantage in terms of leverage. Very highly recommended.
Customer review
Perfect. I have an older car and my GPS is outdated. I only use my phone for directions so decided to find something to go on the old GPS screen. This is perfect.
Customer review
I only just started using this product a week ago but so far I am very impressed. I never used a dash mount before and wasn't very hopeful it would stay but so far it has been wonderful. I use my phone mount a great deal and have yet to find one that actually stays connected to the vehicle and many have the main part that holds the phone come off from the arm holding the unit. So far, this one has been solid and caused me no problems at all. I will purchase from them again.
Customer review
Love this product! I use it hanging from windshield on the far left, so my phone leans a little against the dash. Perfect spot, not a fan of having sit on dash or air vent and block my air haha I NEED MY AIR, and I have air fresheners already attached to I them. I was told it's illegal to have it hanging from windshield so that's why I put it all the way over on the left! I love it, holds phone perfect, easy to attach and unattach, never fell off in past week or more! Highly recommend!
Customer review
My car doesn't have a lot of options for mounts to be placed so I use the long extension on my window. It suctions great only fell once when I first attached probably user error. I have a fairly large phone so when I insert it and drive it does shake a little because california roads are bad. Overall live this gadget! Especially the release mechanism!

Orders Ship within one business day

30-day Returns

Hassle-free Returns