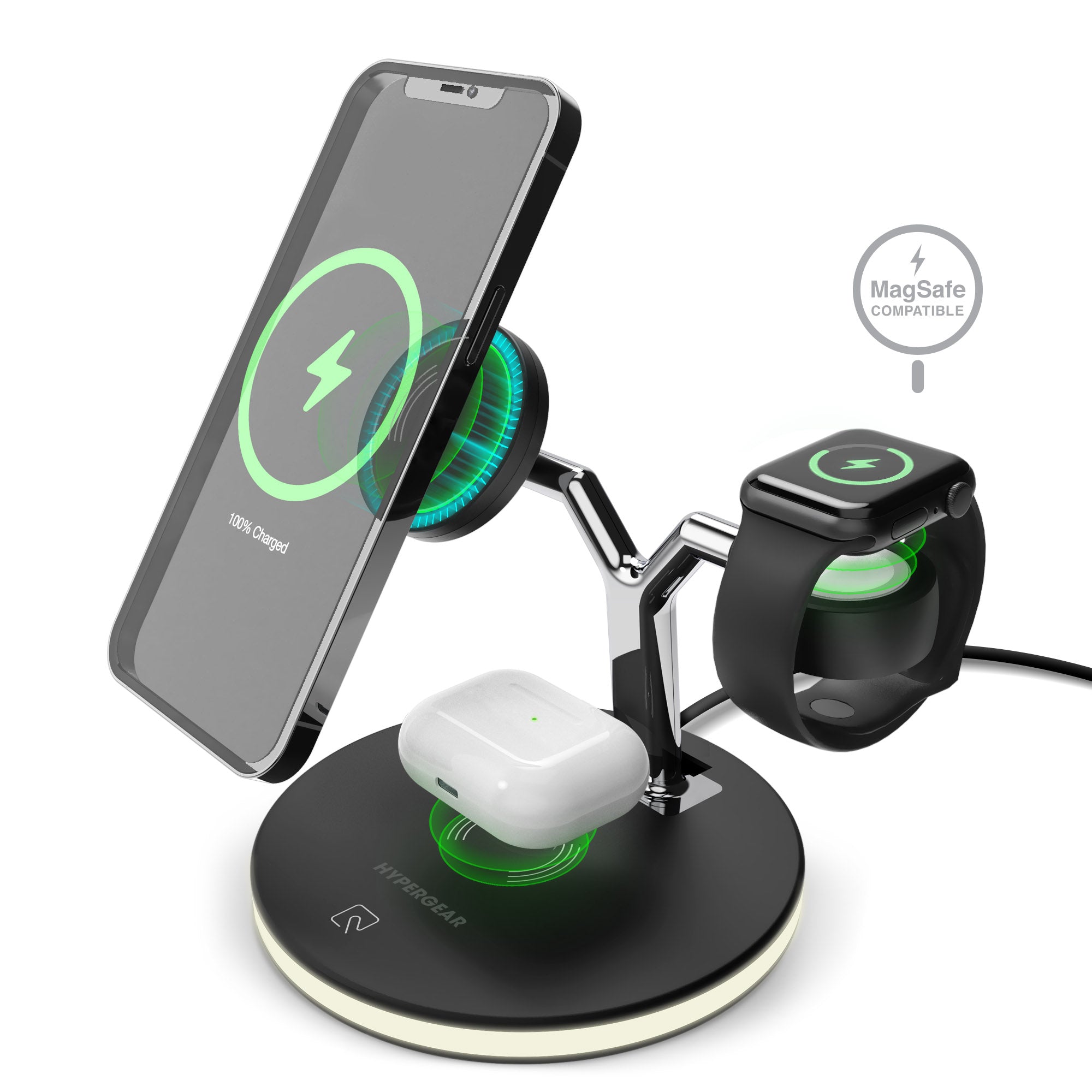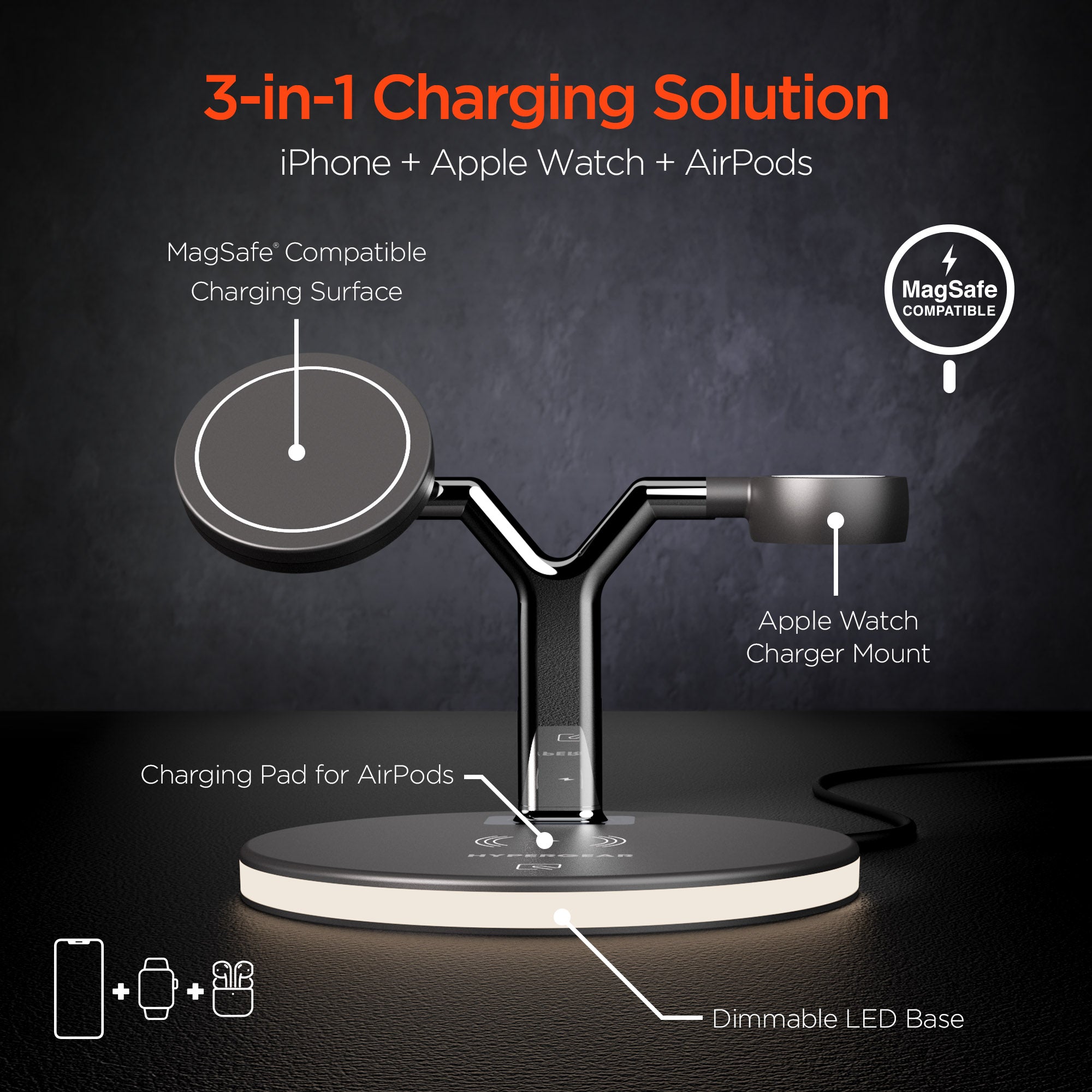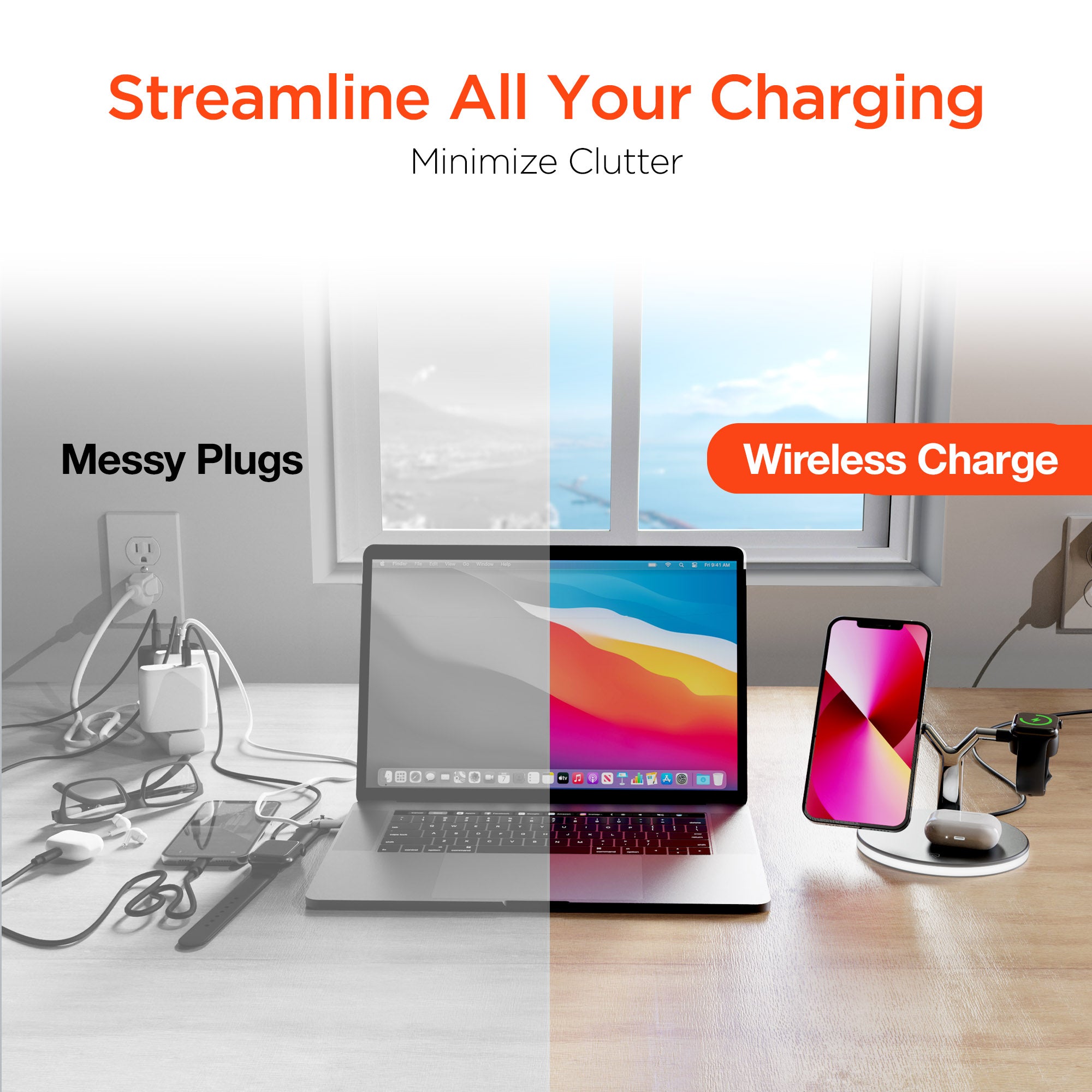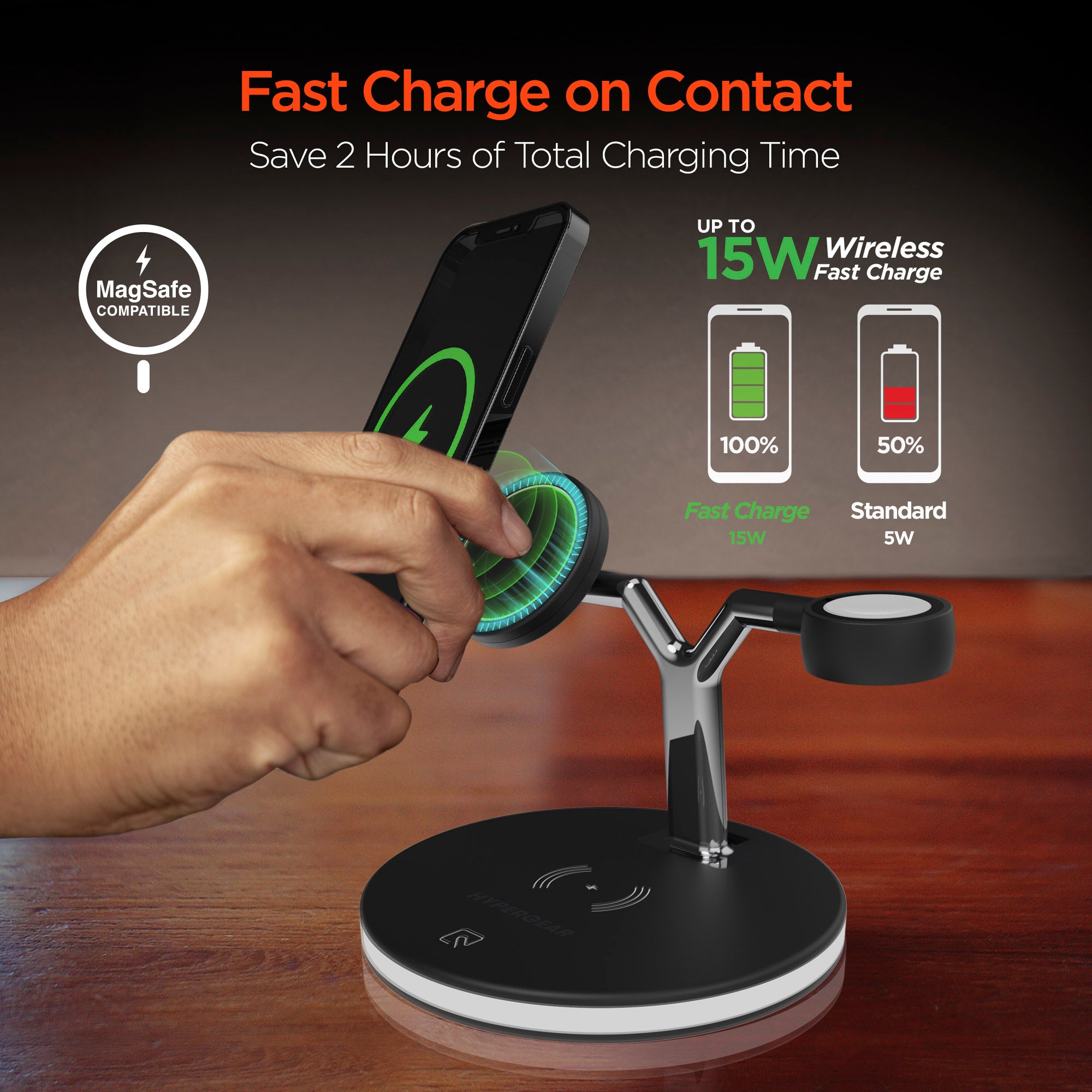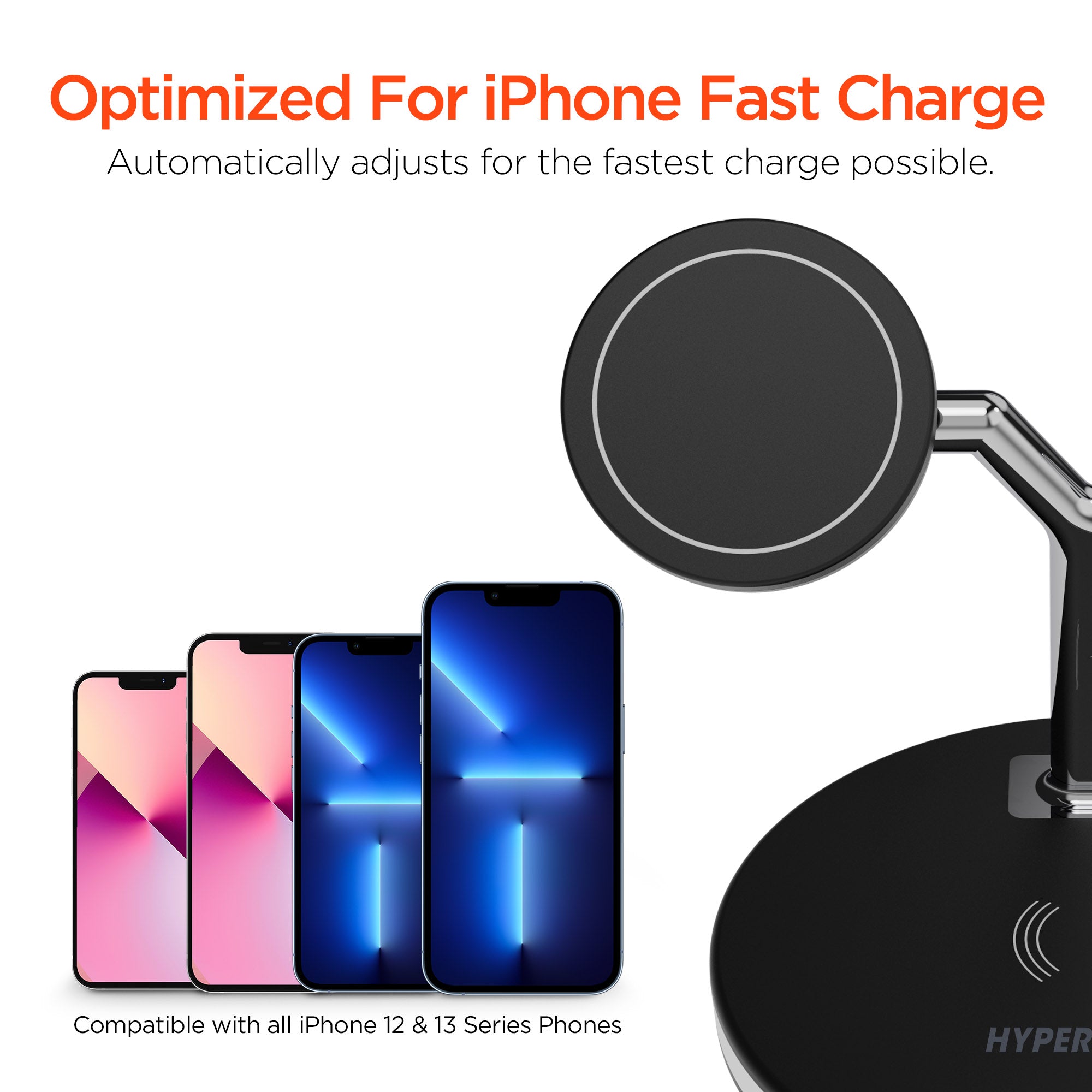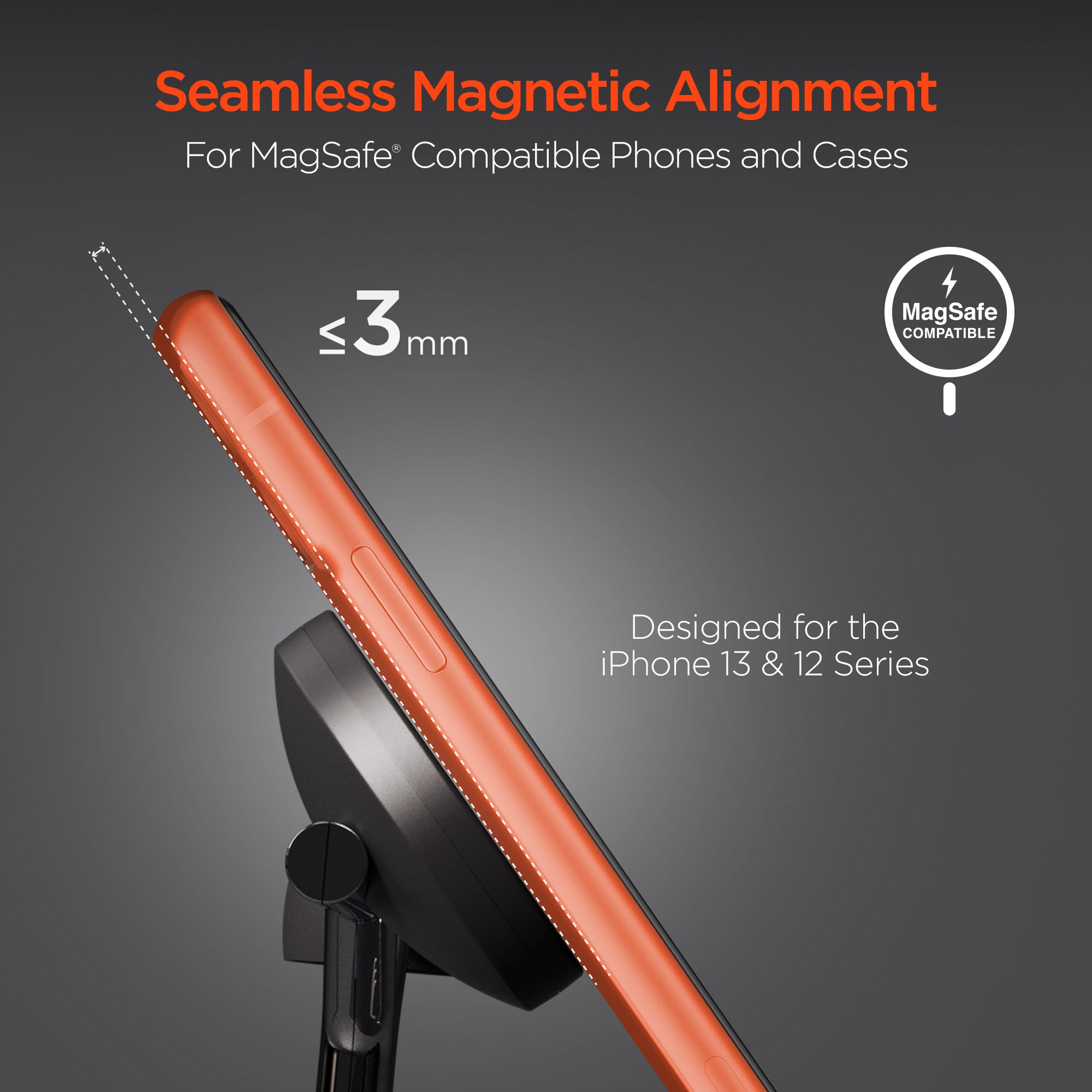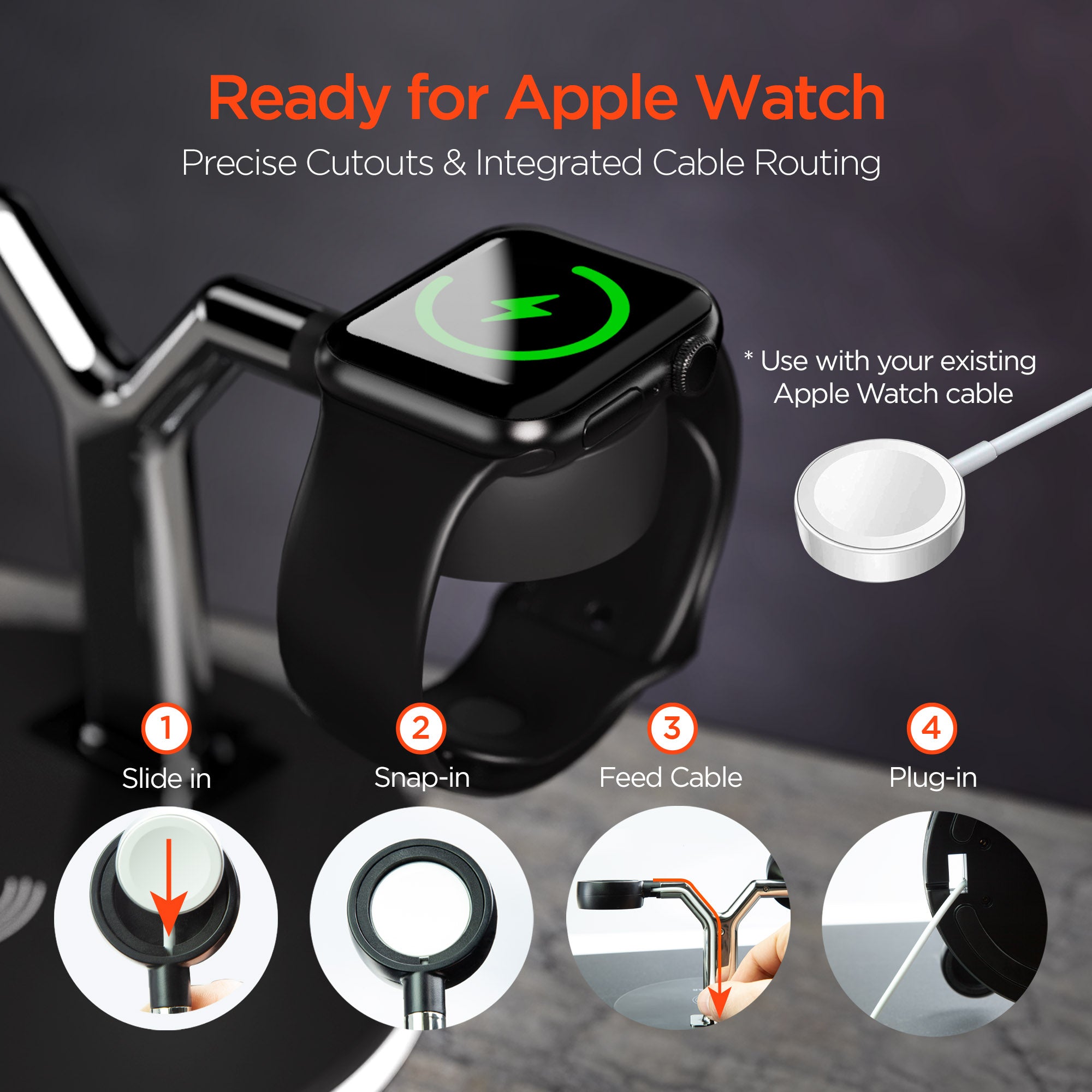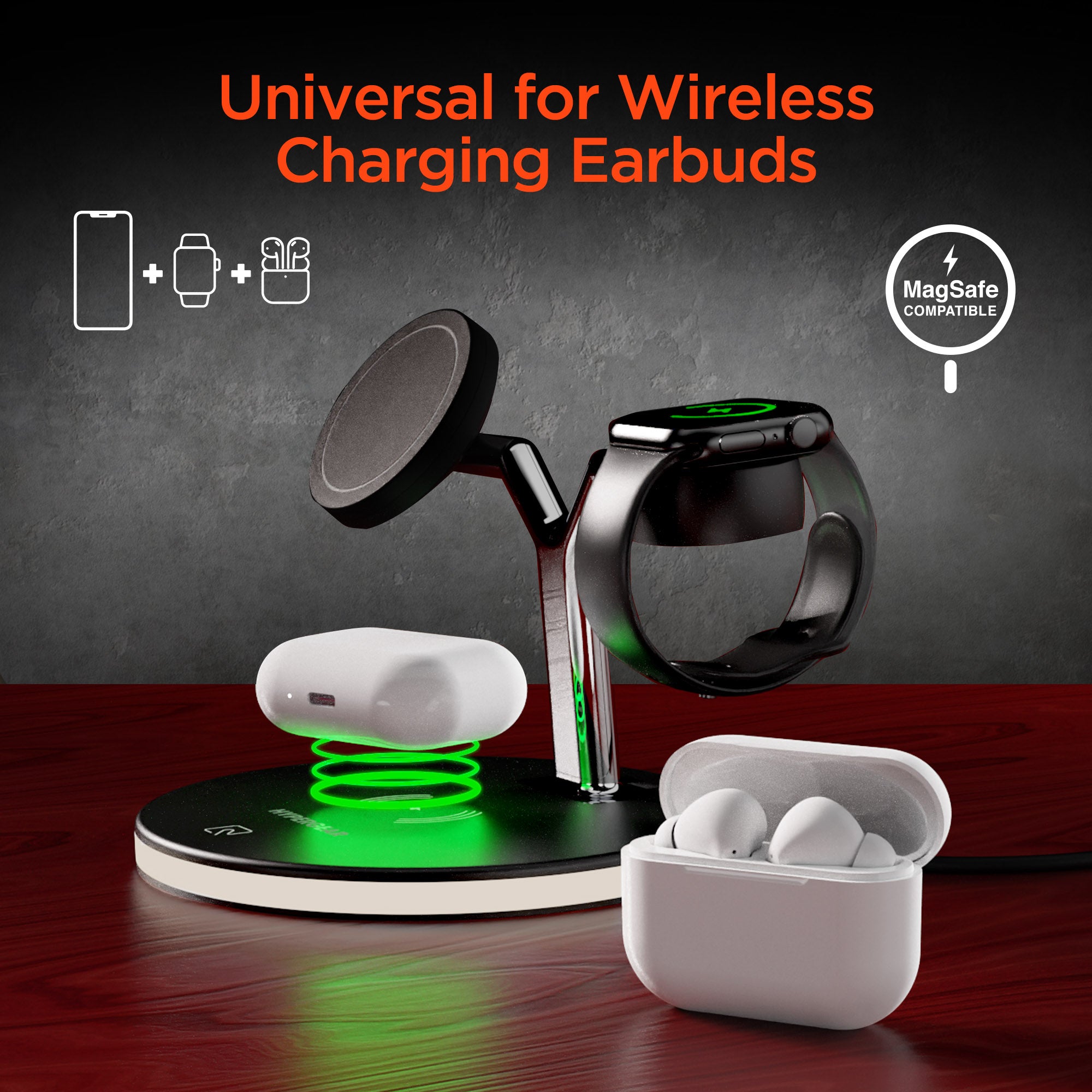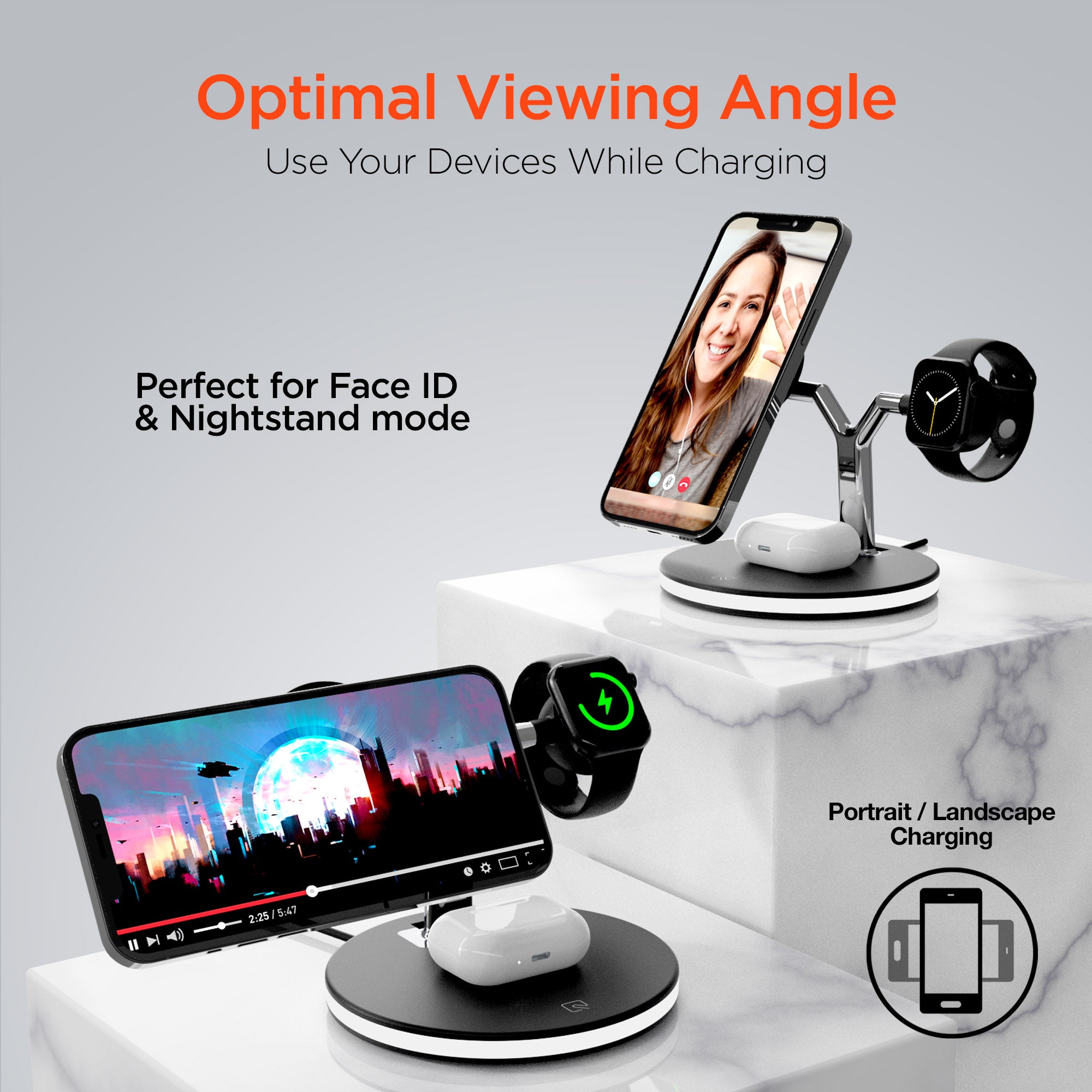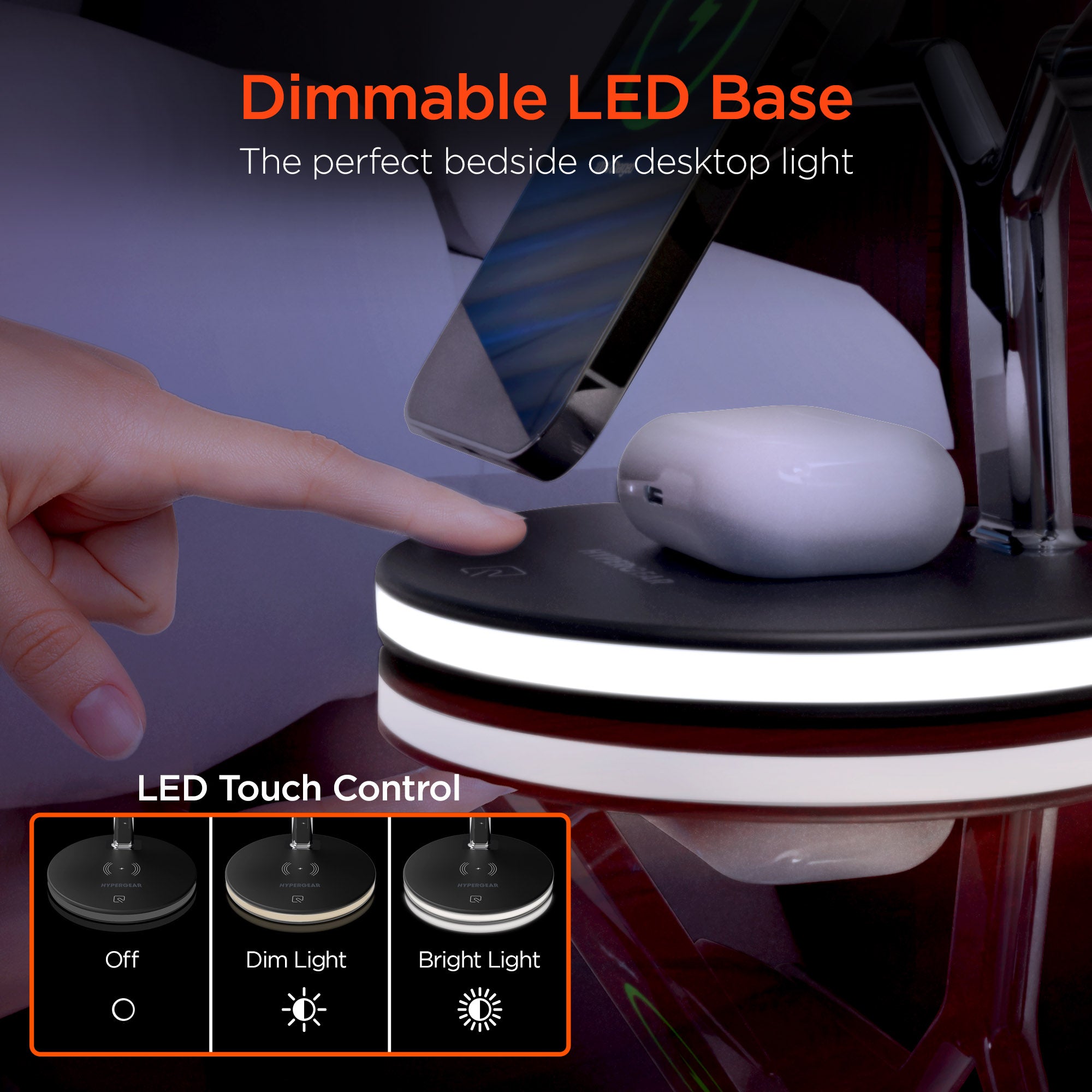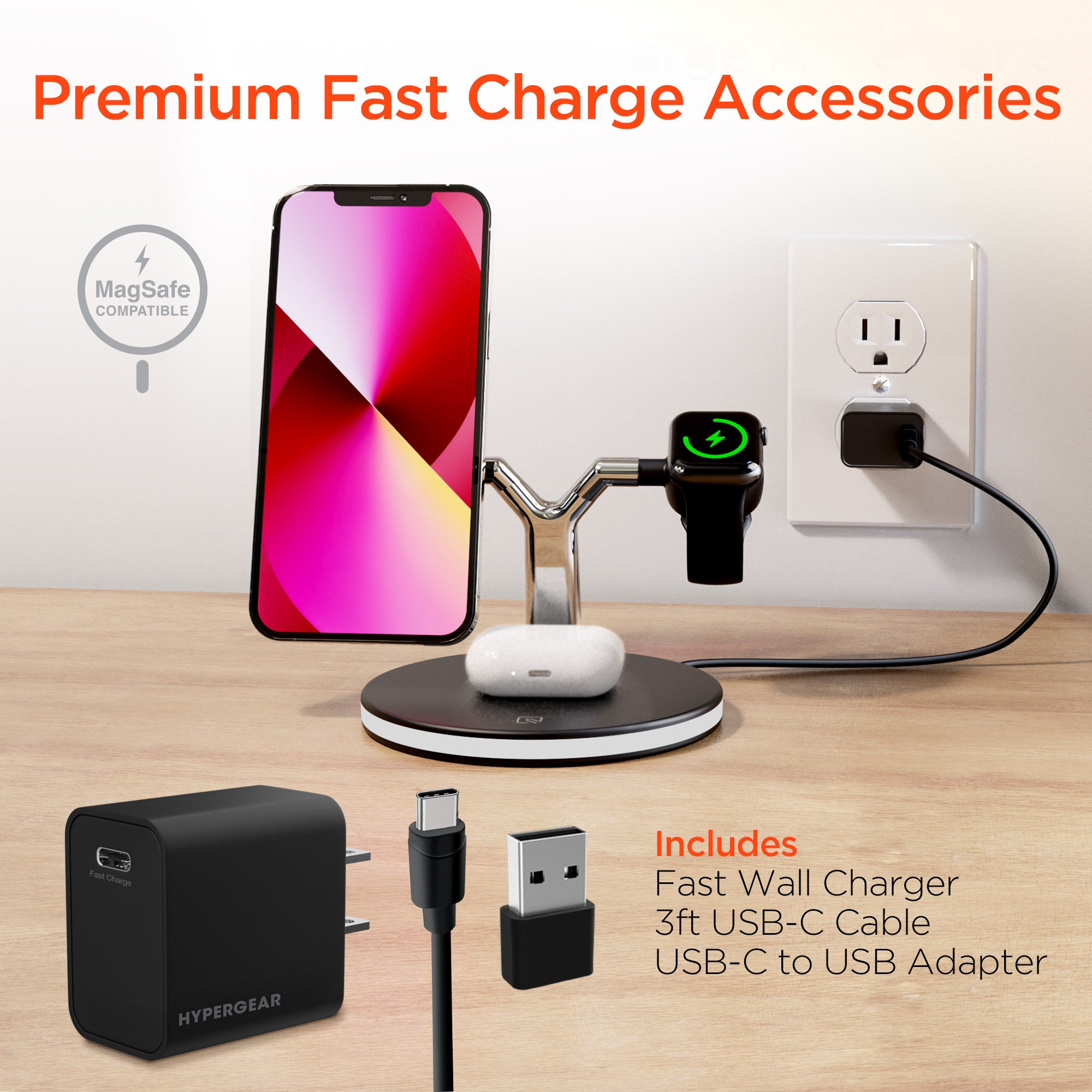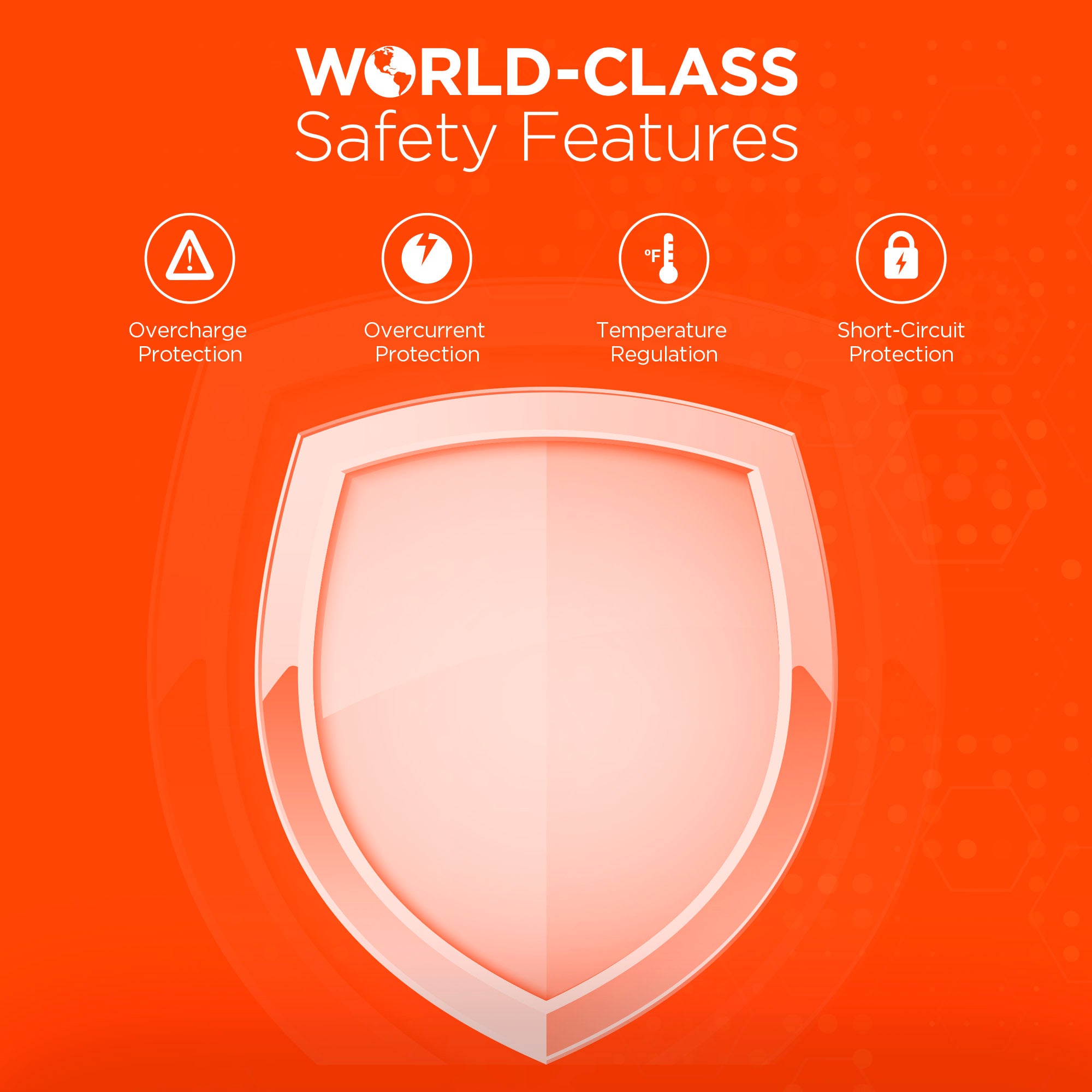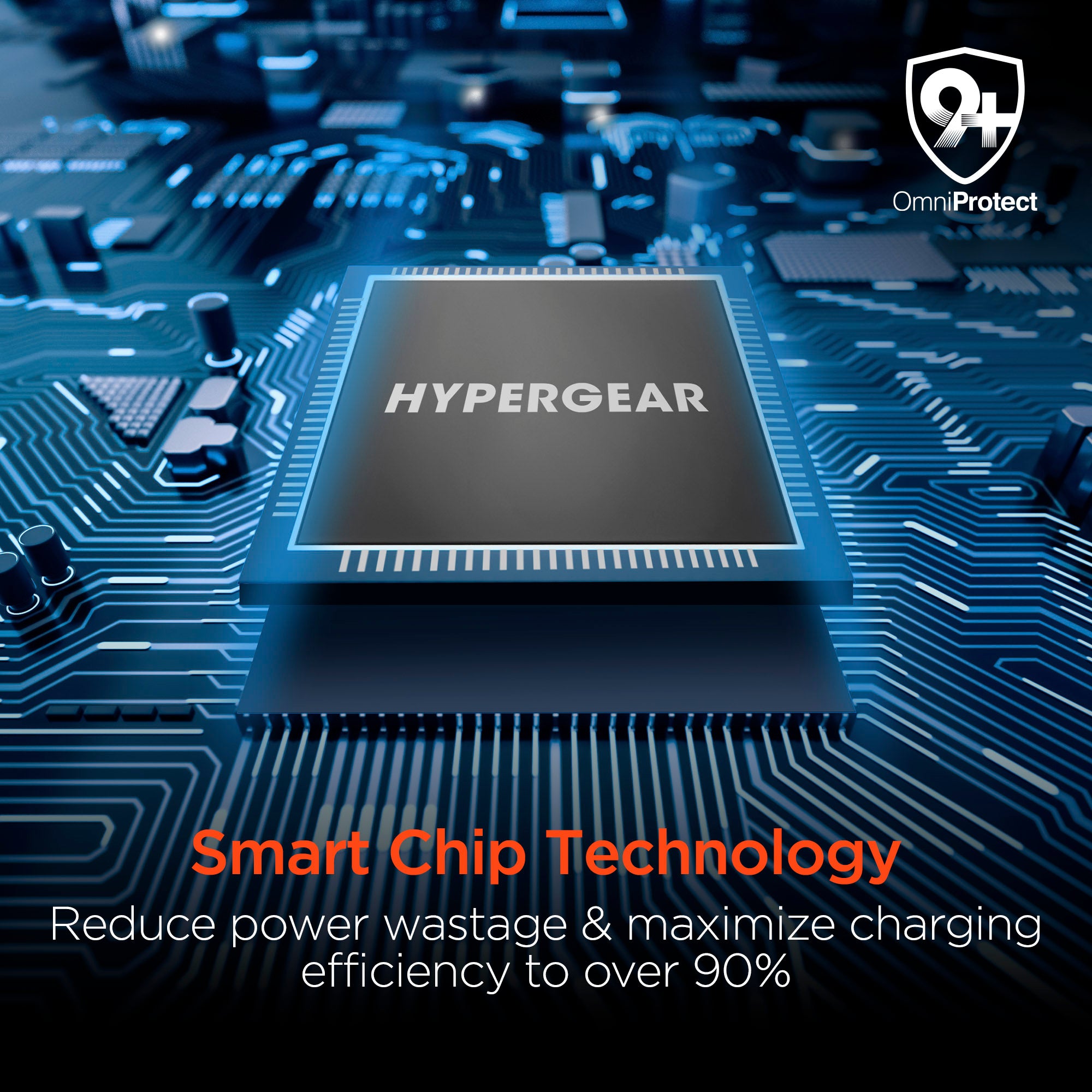 Free shipping on all US orders over $50
Orders Ship within one business day
30 Day Return Policy
Hassle-free Returns
---
Charging Made Simple
Streamline all your charging with the MaxCharge 3-in-1! This meticulously engineered all-in-one wireless charging solution reduces cable clutter and adds ease to your daily routine.
---
Charge all Your Apple Devices at Once
This charger features 2 dedicated wireless charging surfaces and a watch mount that perfectly fits your Apple Watch charger.
---
Streamline All Your Charging
No need to hunt down different chargers and cables for your Apple devices — this 3-in-1 space-saver will minimize the clutter and wirelessly charge all 3 devices simultaneously!
---
Fast Charge on Contact
Engineered with 3X the power of standard wireless and wired chargers, the 15W maximum wireless charging output can save you 2 hours of total charging time.
---
Optimized for iPhone Fast Charge
The charging stand automatically adjusts between a 5W, 7.5W, 10, and 15W maximum output to ensure that your phone will receive the fastest charge possible.
---
MagSafe Case Compatible
The wireless charger is MagSafe Case compatible and designed to work through most protective cases, up to about 3mm.
---
Ready for Apple Watch
With precise cutouts and integrated cable routing for a perfect fit!
---
Ready for AirPods & More
While designed with AirPods in mind, the universal charging pad was crafted with a flat surface for a broader range of device compatibility, giving the freedom to charge other devices such as an extra phone wirelessly.
---
Optimal Viewing Angle
Your phone and watch dock upright, keeping your hands free and your apps, notifications, and videos at a convenient and glance-able level while charging. It's also perfect for Face ID and Nightstand mode.
---
Dimmable LED Base
Enjoy two dimmable lighting options with the LED Touch Control, making for the perfect bedside or desktop light and adding ease to finding your devices as they power up at night.
---
Premium Fast Charge Accessories
This all-in-one wireless charging system includes a fast wall charger, a 3ft USB-C cable, and a USB-C to USB adapter, giving you everything you need to start charging right out of the box.
---
World Class Protection
Cutting-edge circuitry ensures you and your devices are protected from Overcurrent, Short Circuit, and Overcharge.
---
Smart Chip Technology
Reduce power wastage & maximize charging efficiency to over 90%! SmartChip Technology detects each device's power needs and adjusts the power flow automatically, keeping your devices safe by preserving your device's battery life long-term.
California Prop 65 Warning
WARNING : Cancer and Reproductive Harm www.P65Warnings.ca.gov

Orders Ship within one business day

30-day Returns

Hassle-free Returns