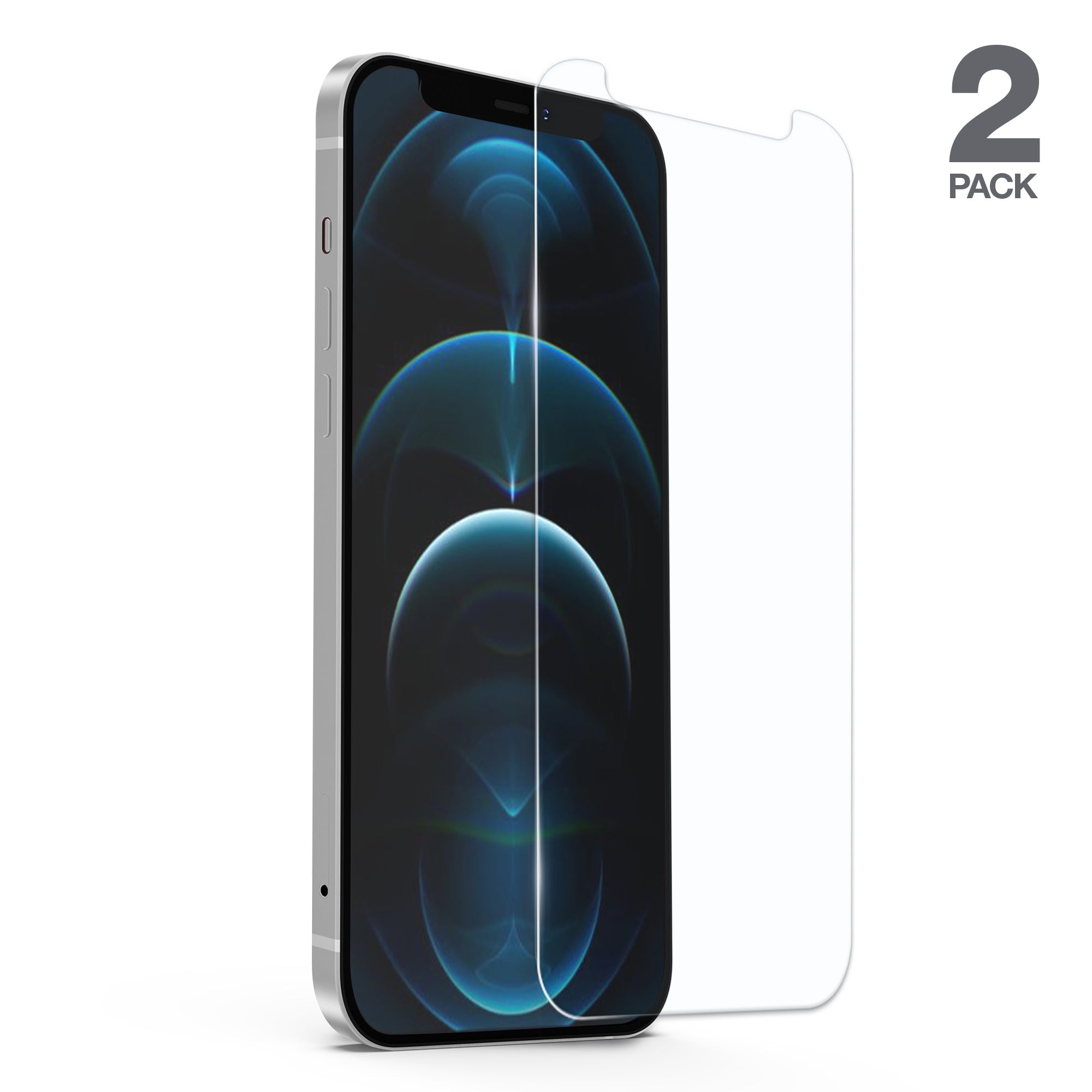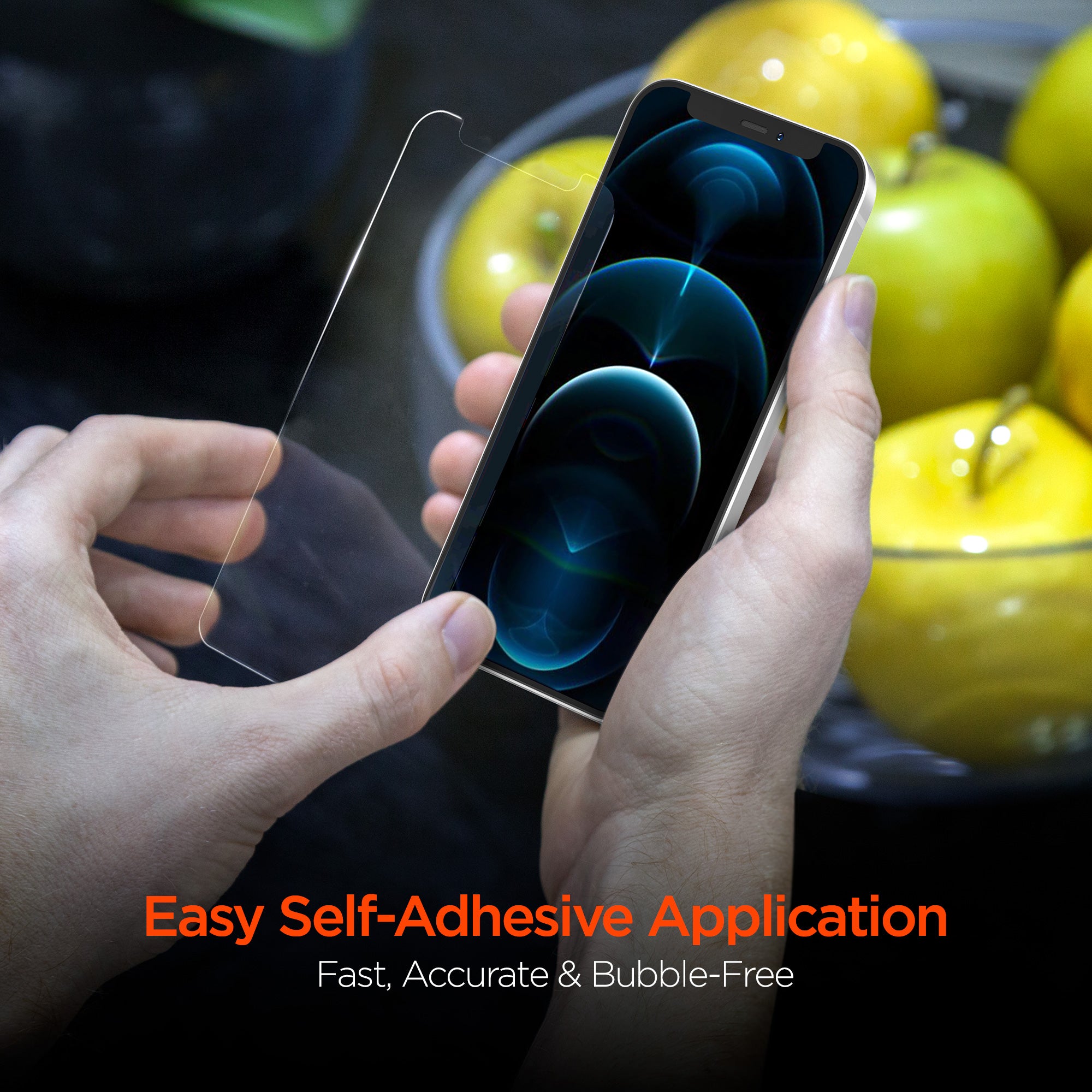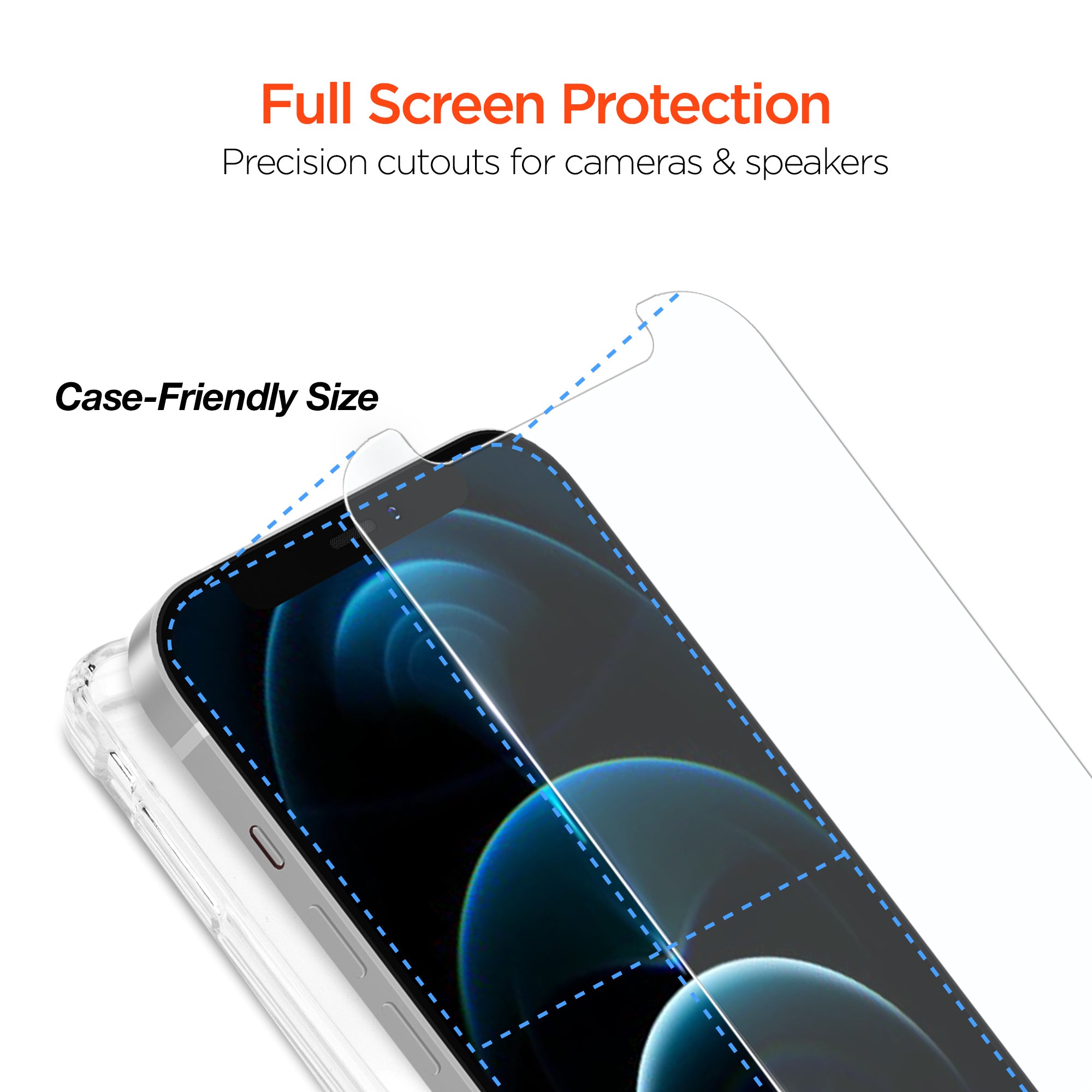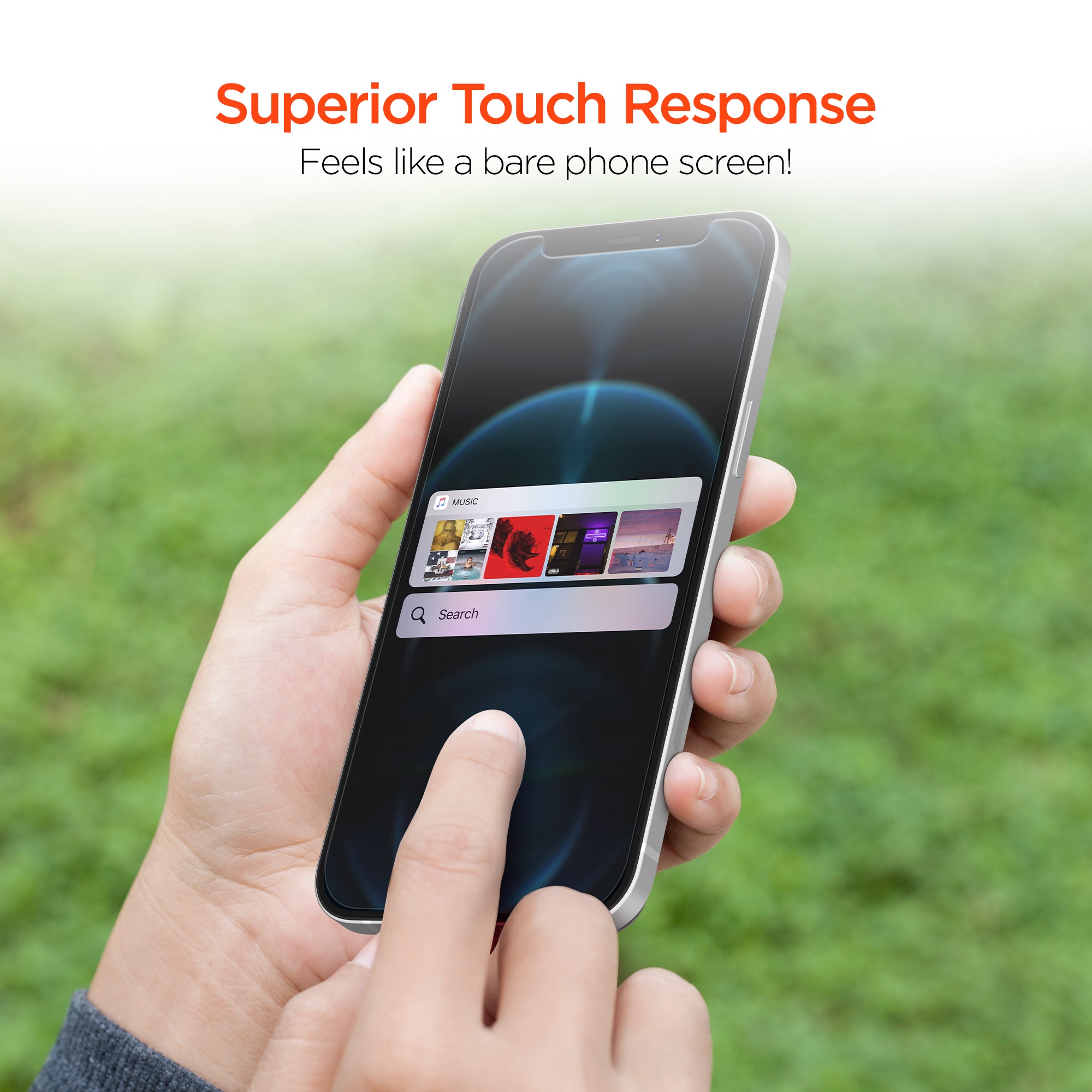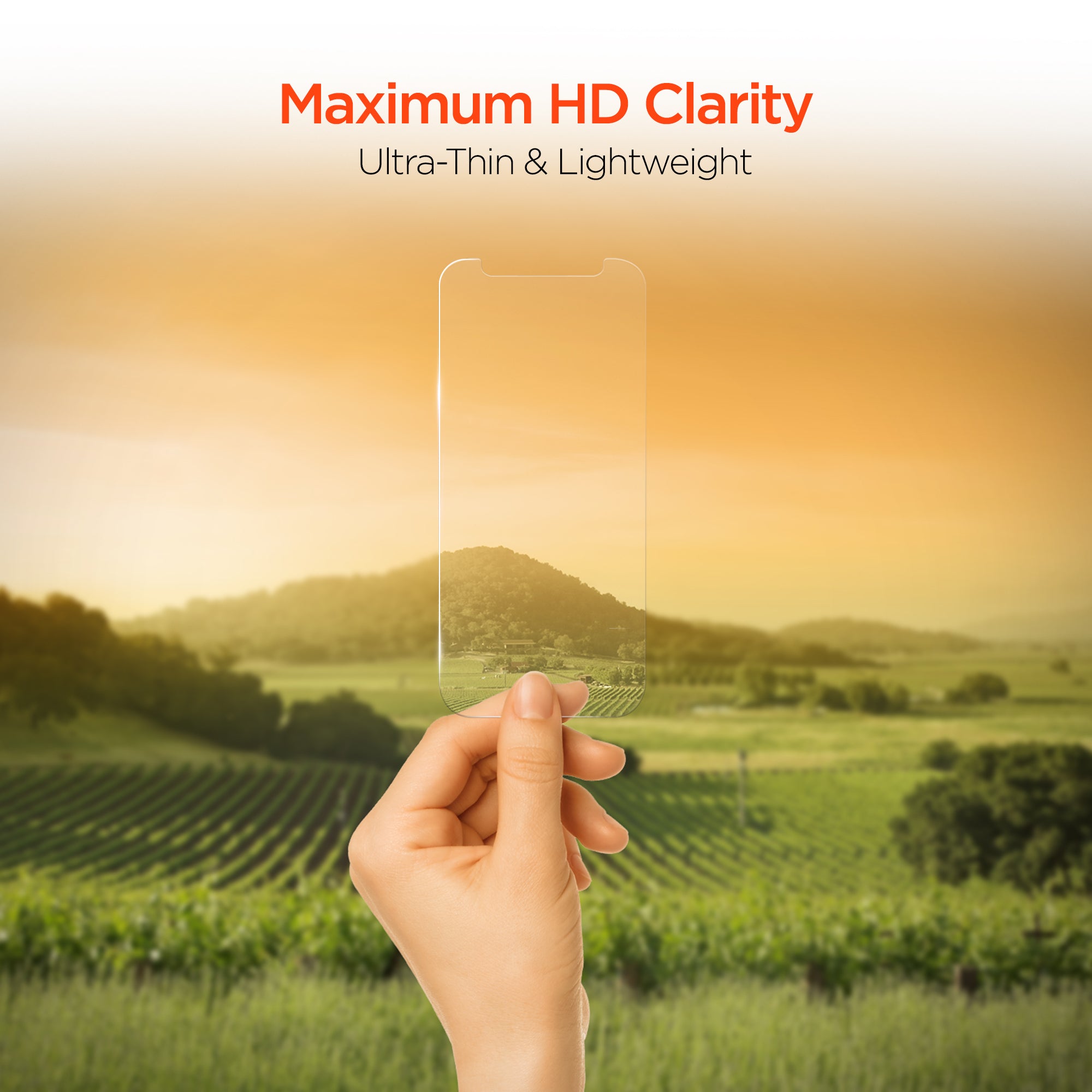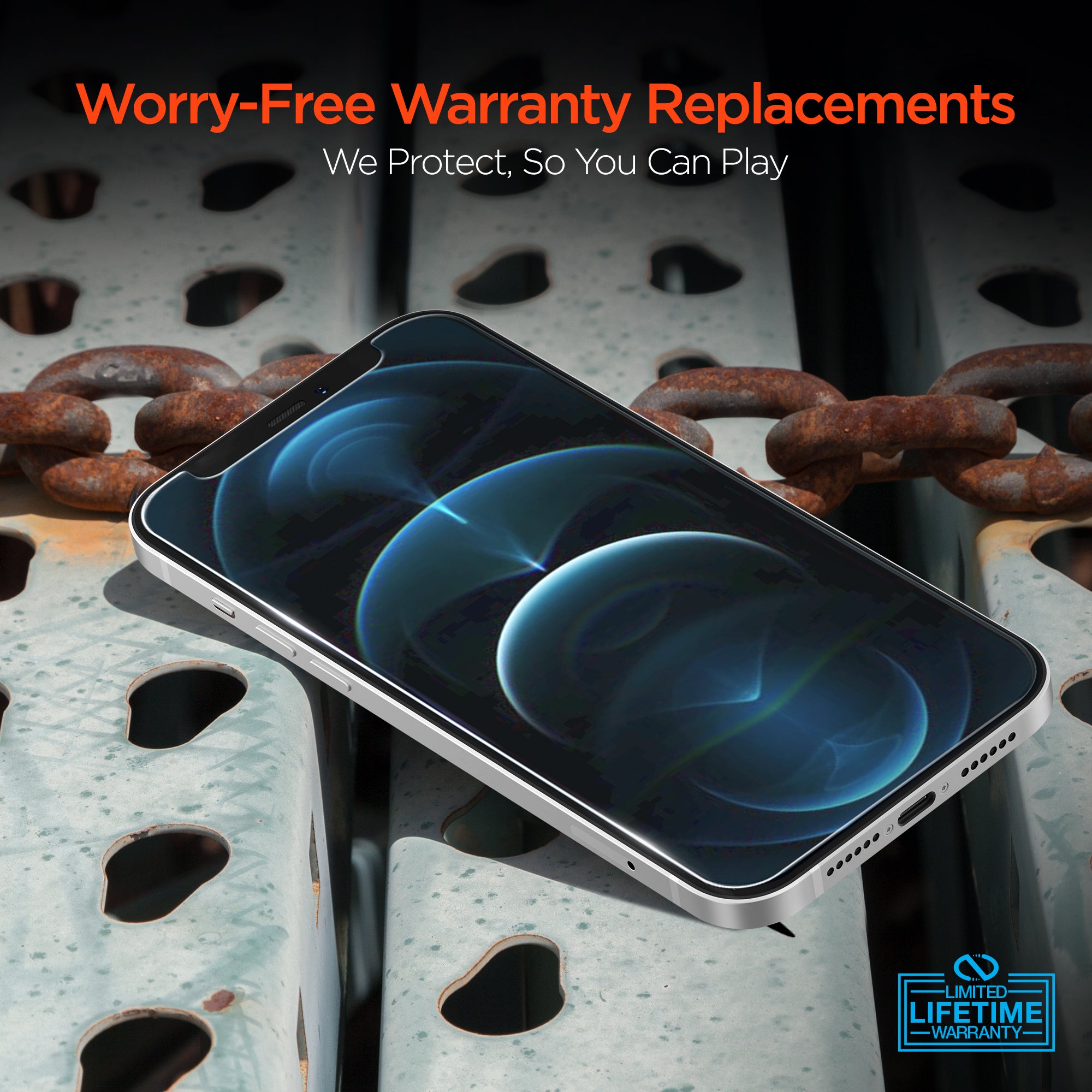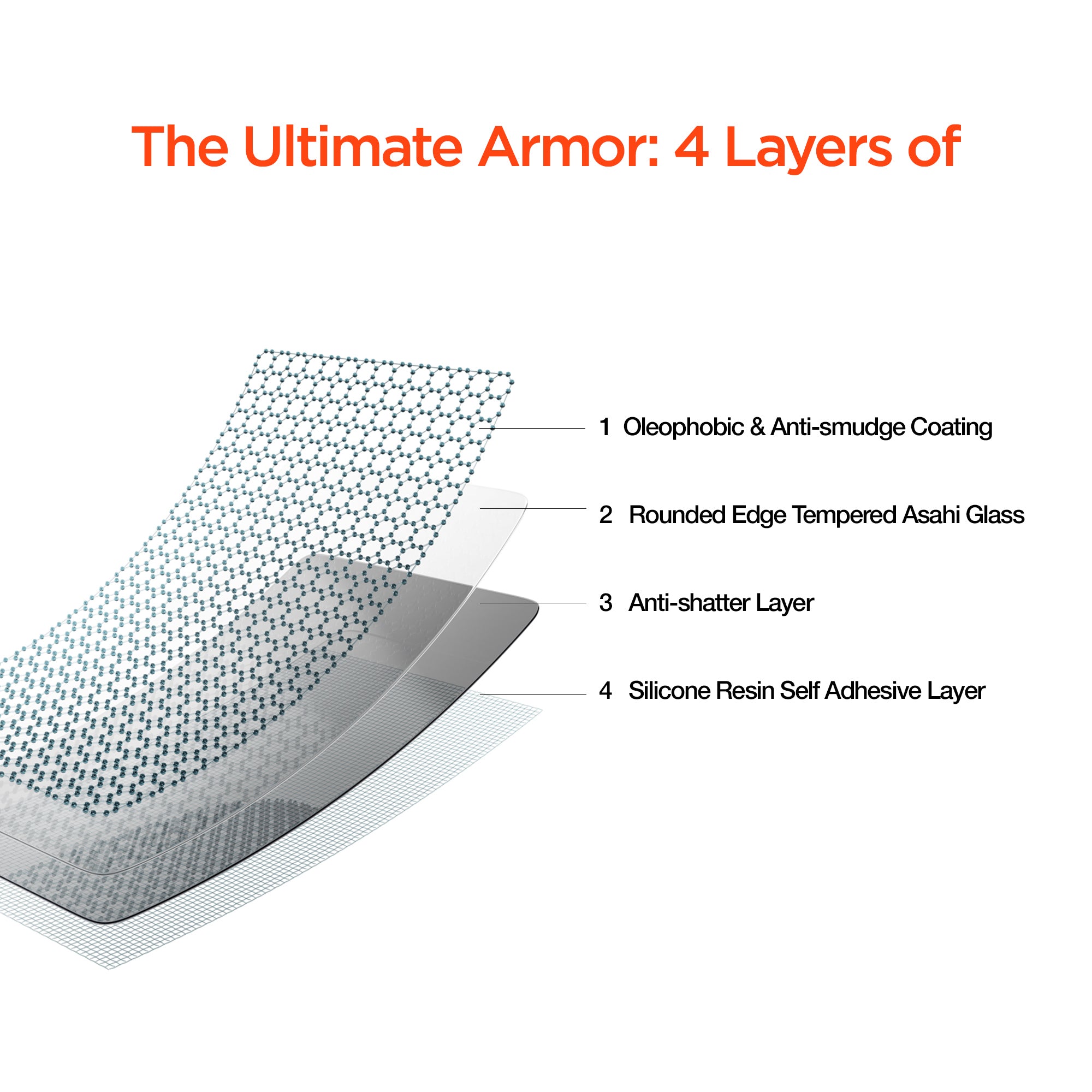 Free shipping on all US orders over $50
Orders Ship within one business day
30 Day Return Policy
Hassle-free Returns
Don't Gamble with Your Phone
The Tempered Glass Screen Protector from HyperGear offers the ultimate defense for your smartphone. At only 0.33mm, the glass is ultra-thin and lightweight yet it boasts a 9H hardness rating and 4 protective layers, which means you get maximum drop, impact, scratch, and shatter protection for your expensive phone screen without sacrificing clarity or touch sensitivity. Life is unpredictable, be prepared.
Enhanced Touch
Sensitivity

Scratch

Protection

Shatter
Protection

Easy Bubble-Free
Install
---
Maximum Protection without the Bulk
Maximum HD Clarity

Easy Self-Adhesive Application

Fast, Accurate & Bubble-Free

Superior Touch Response

Feels like a bare phone screen!
---
What is 9H Glass?
Hardness for tempered glass refers to its ability to resist scratches on a scale of 1 to 10. Regular glass is placed around 5H and a diamond, the hardest element on earth, is the highest at 10H.
4 Layers of Protection
1) Oleophobic/Anti-smudge Treatment
2) Rounded Edge Tempered Asahi Glass
3) Anti-shatter Coating
4) Residue-free Adhesive Silicone
---
Case-Friendly Size
The tempered glass is cut to fit over your flat phone screen to provide maximum protection while still accommodating nearly every phone case on the market. The rounded polished edges also reduce the chance of chipping on impact.
Precision Fit & Cutouts
Protect your flat phone screen, shield your camera from dust and debris, and enjoy full sound projection.
GUARANTEED RELIABILITY

HyperGear is so confident in the reliability and performance of this product that we offer a hassle-free Limited Lifetime Warranty.


California Prop 65 Warning
WARNING : Cancer and Reproductive Harm www.P65Warnings.ca.gov
Customer review
Finally a foolproof way to install a screen protector! I was very pleased with quality of these screen protectors, they are up there with the best screen protectors I've used in the past. They shipped super fast, and the price is unbeatable as well. The next time I need screen protectors I will buy these again.
Customer review
I purchased this glass for my new iphone 12 Max. I have always installed screen protection on all my devices in the past and am all too familiar with how difficult many of them were to install (and how mediocre they looked afterward). This was by far the easiest and nicest looking screen protection glass I have worked with or seen yet. Everything about the install was straightforward, It really made the installation a breeze. Final result: fantastic! I'd highly recommend this product!
Customer review
This item honestly is amazing !!!
I'm usually really good at putting screen protectors on free hand BUT never again. This product is wildly great!! So easy to slip it on, clean it, dust it off. PLUS the screen protector is great and secure ! 2 protectors for $15 and it includes wiping sheets, drying sheets, an installation.
DEFINITELY RECOMMEND!
Customer review
Honestly, i suck at putting on screen protectors but this one was easy enough where i was able to put on it on slowly and make sure everything aligned correctly without any air bubbles getting in it. If it did, i was able to pull off the protector and do it again while i was making sure again that there werent any dust particles or air getting stuck. . the protector is thick enough that i feel like it will protect the phone while not too thick that it wont respond to my touch. overall, 5 stars since it was easy to install and i have extra if this one breaks.
Customer review
I bought the HyperGear 2 Pack Screen Protector for the first new phone I bought, the iPhone 12 Pro Max (I had an iPhone 6 hand-me-down previously). As with any screen protector, I'm a perfectionist when putting them on. With the HyperGear, I don't have to worry about placement. It's perfect.

Orders Ship within one business day

30-day Returns

Hassle-free Returns