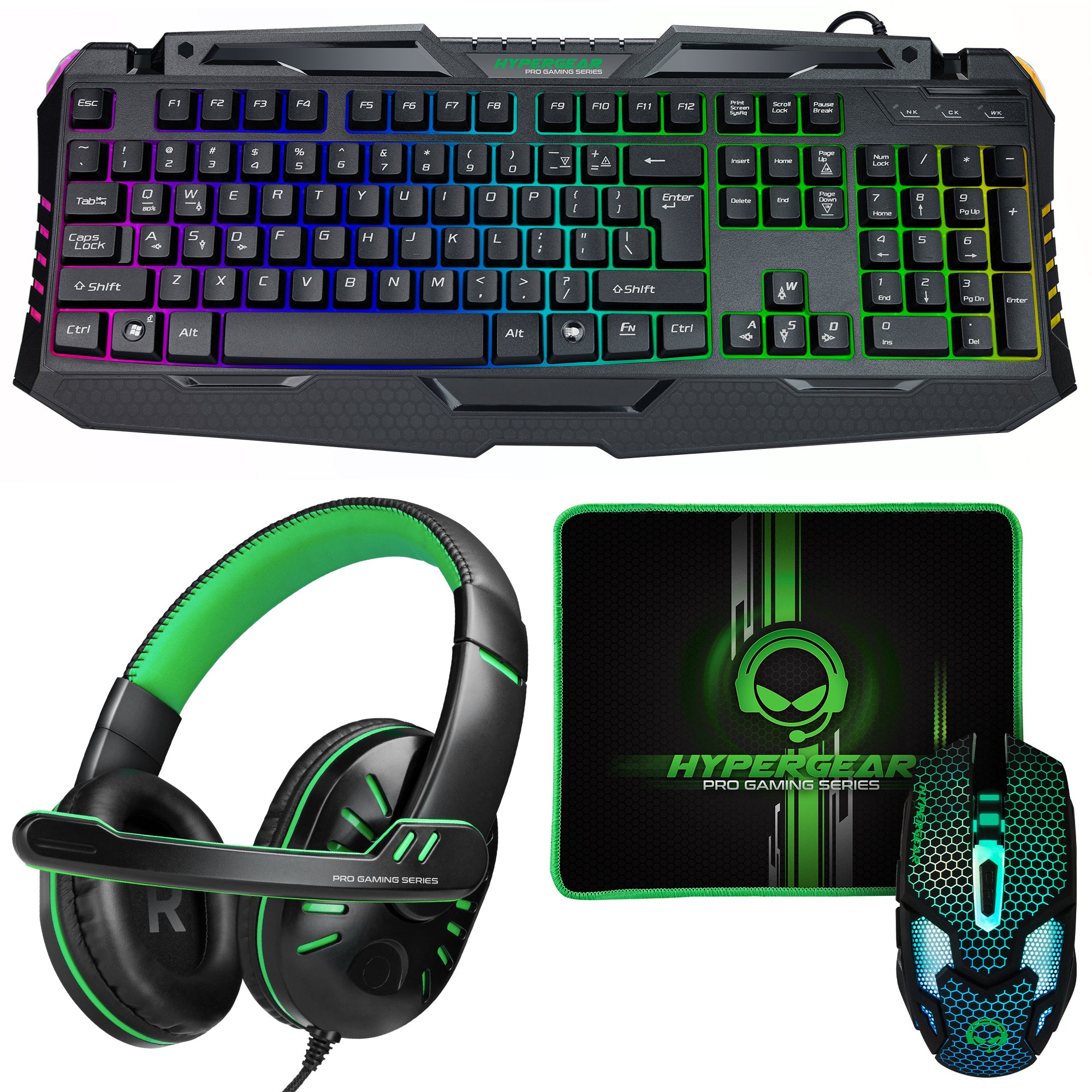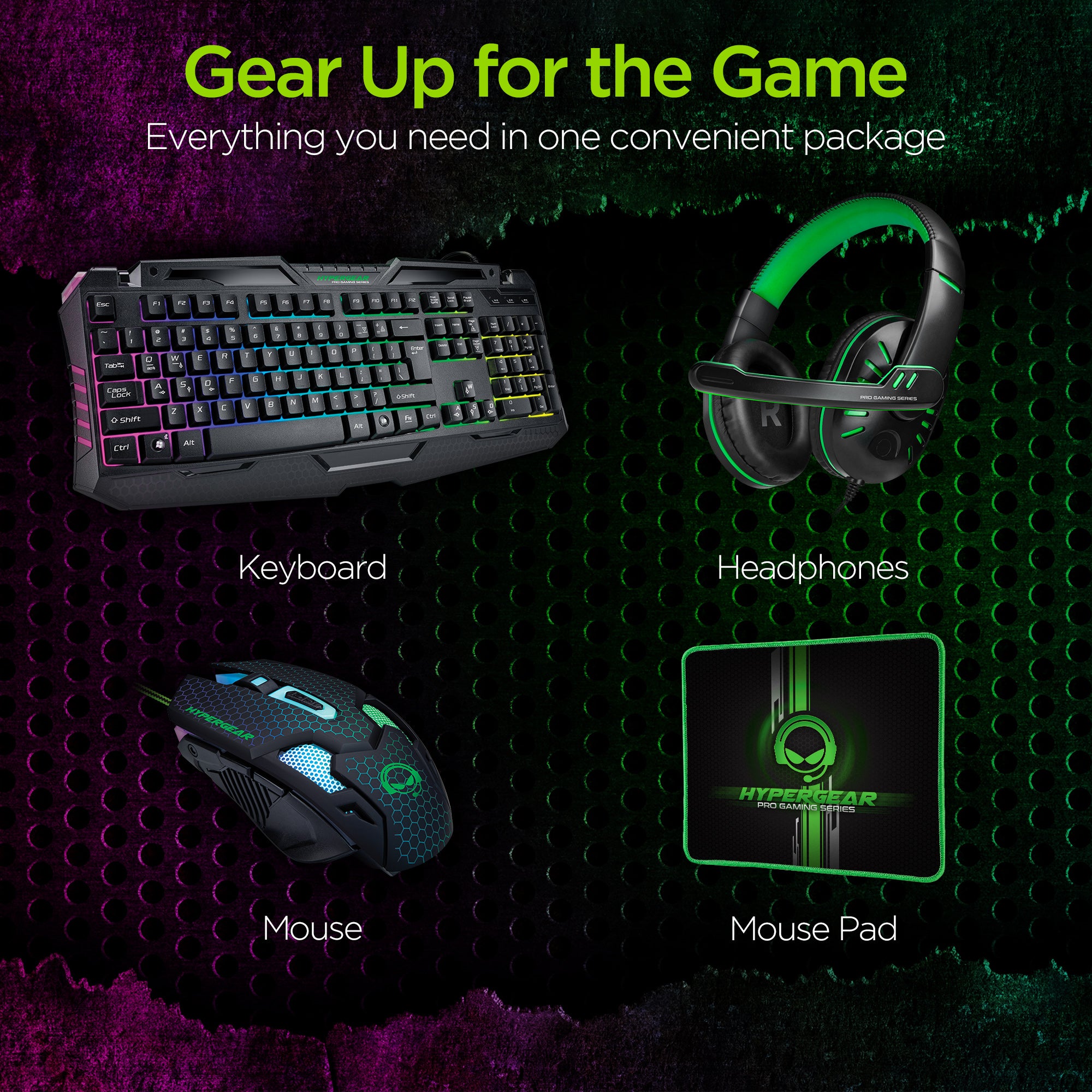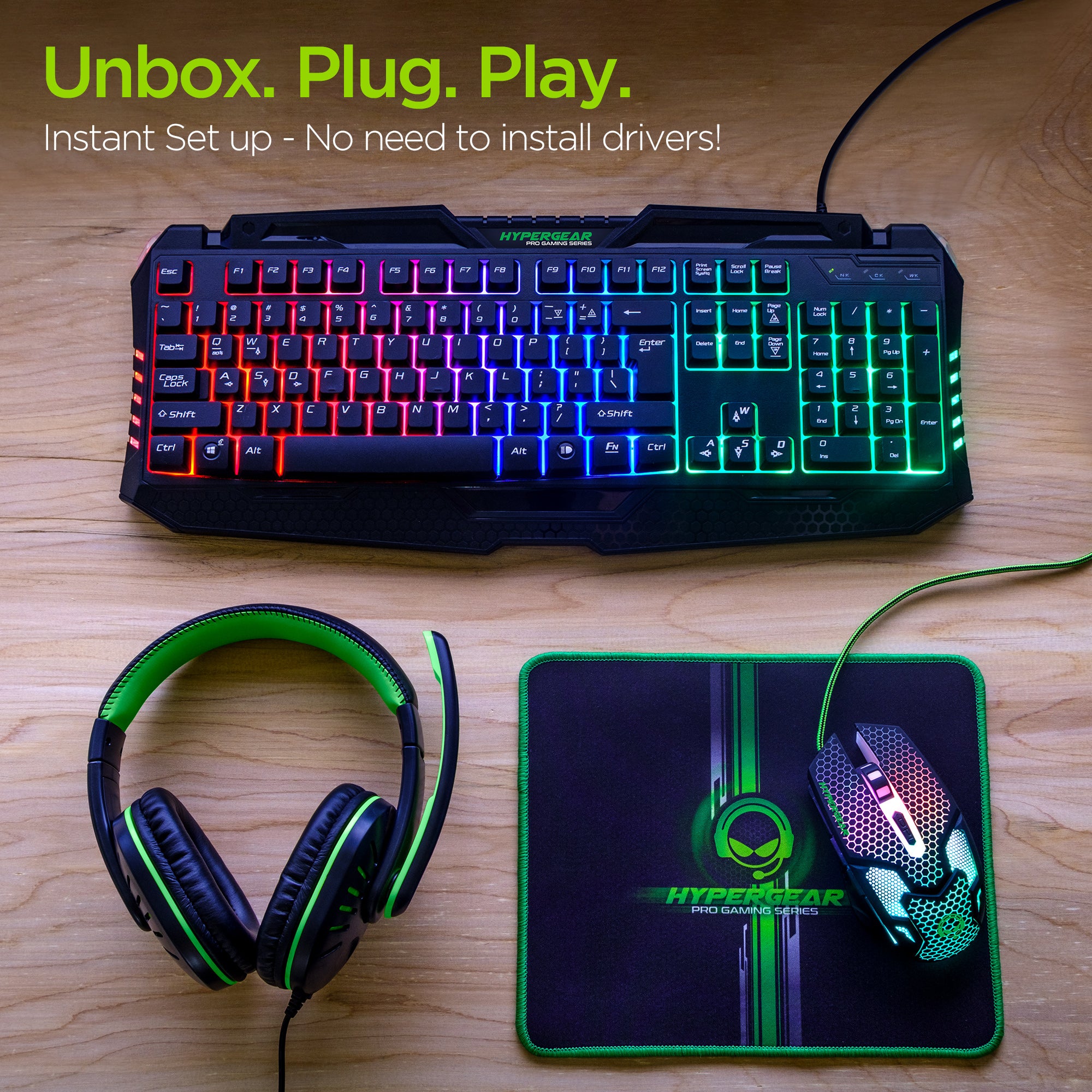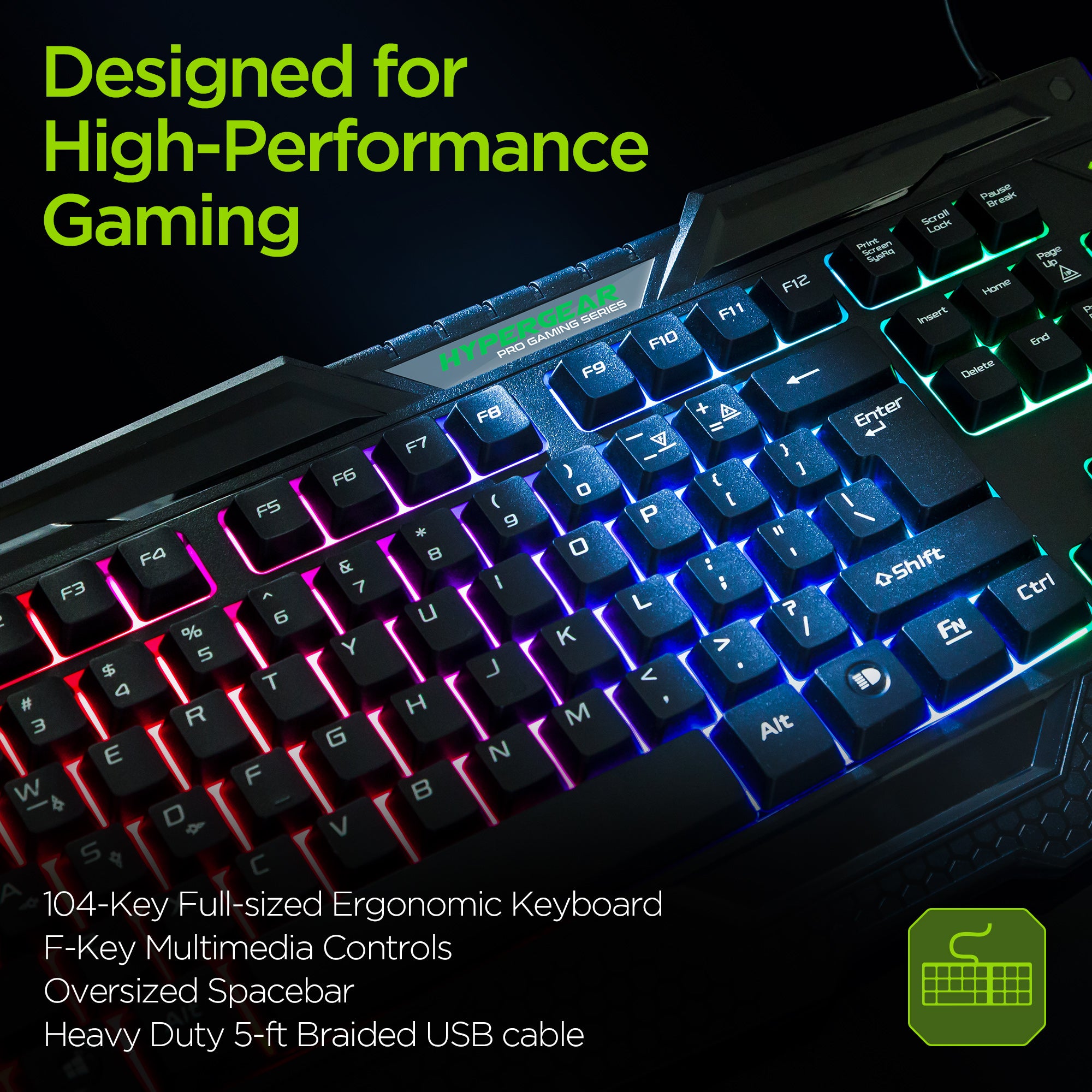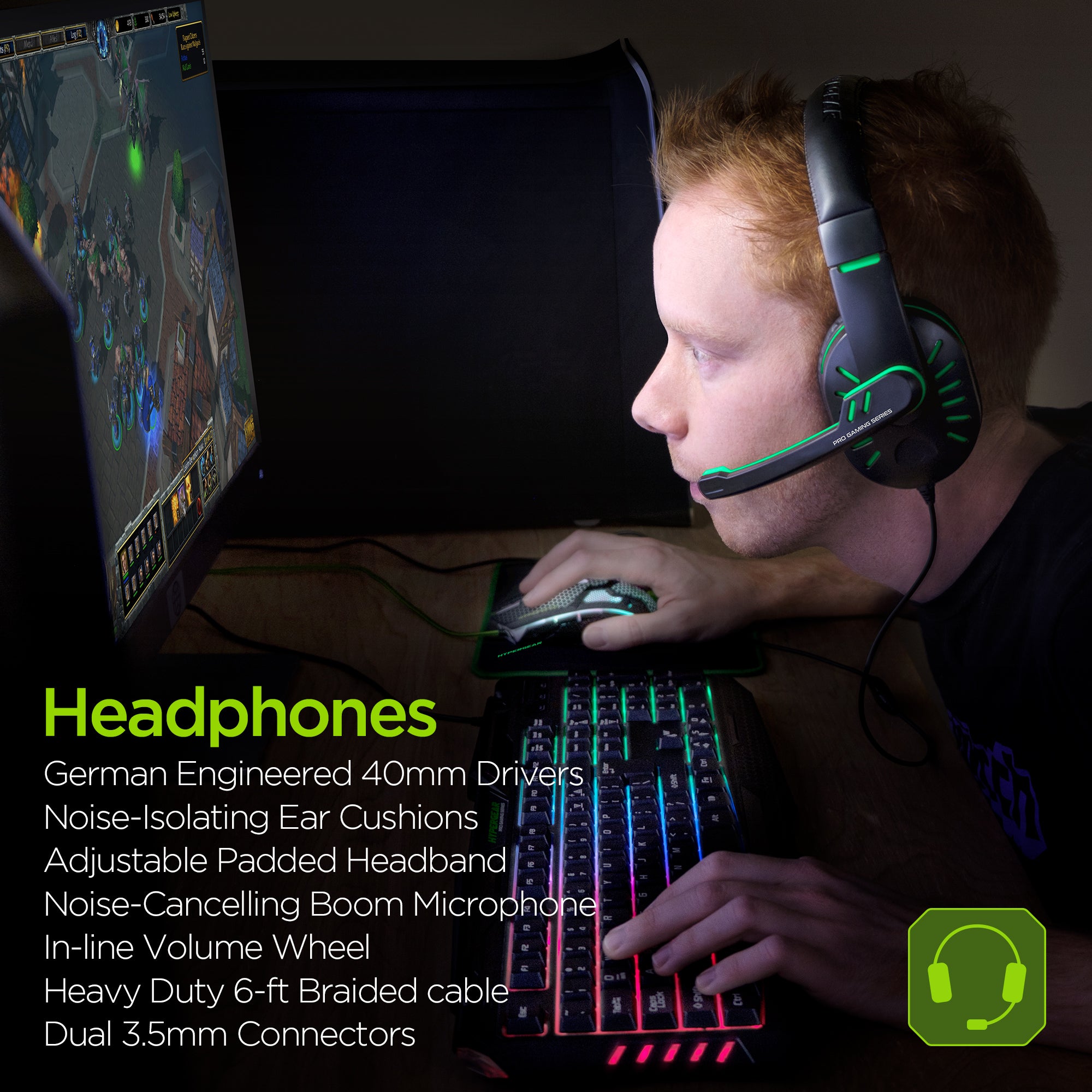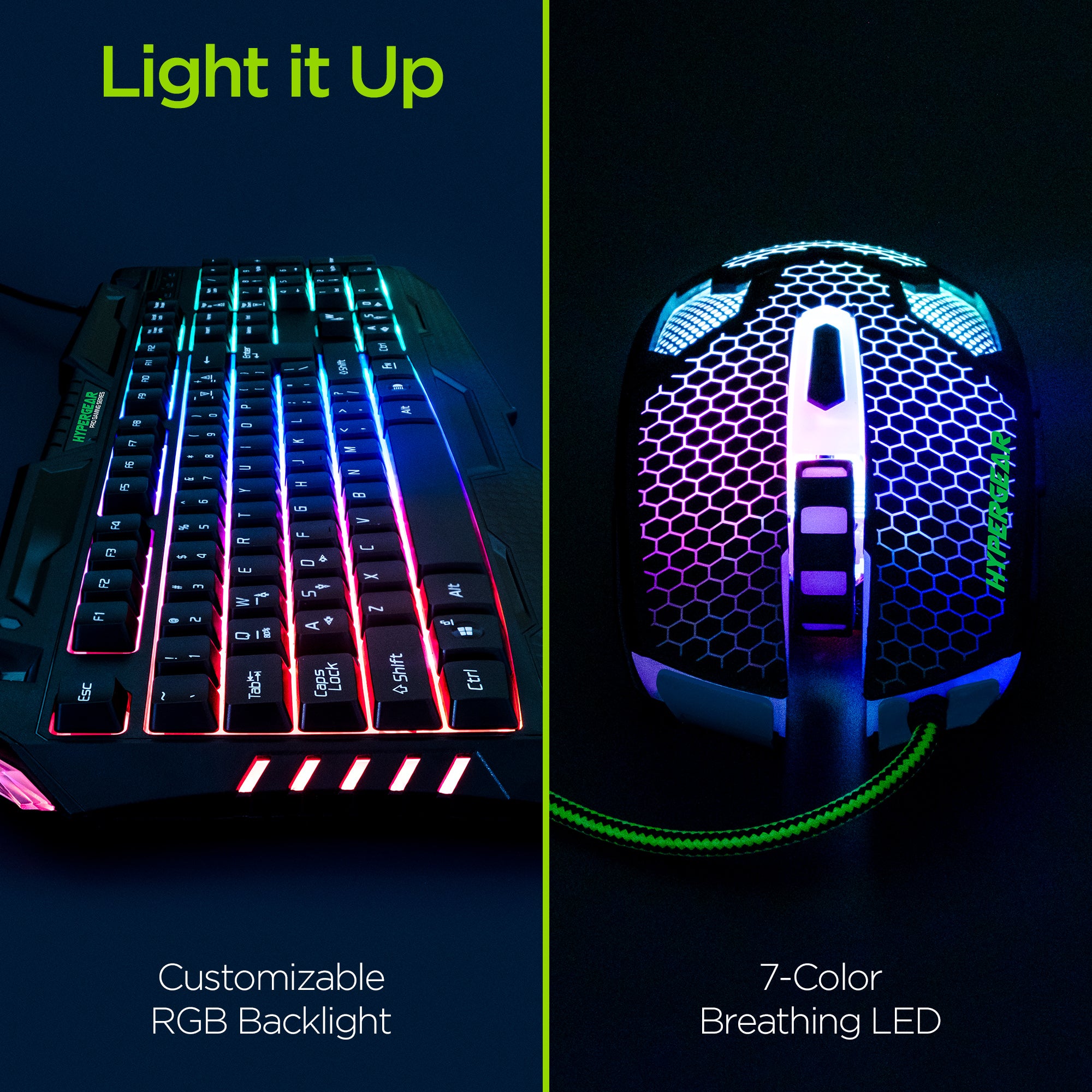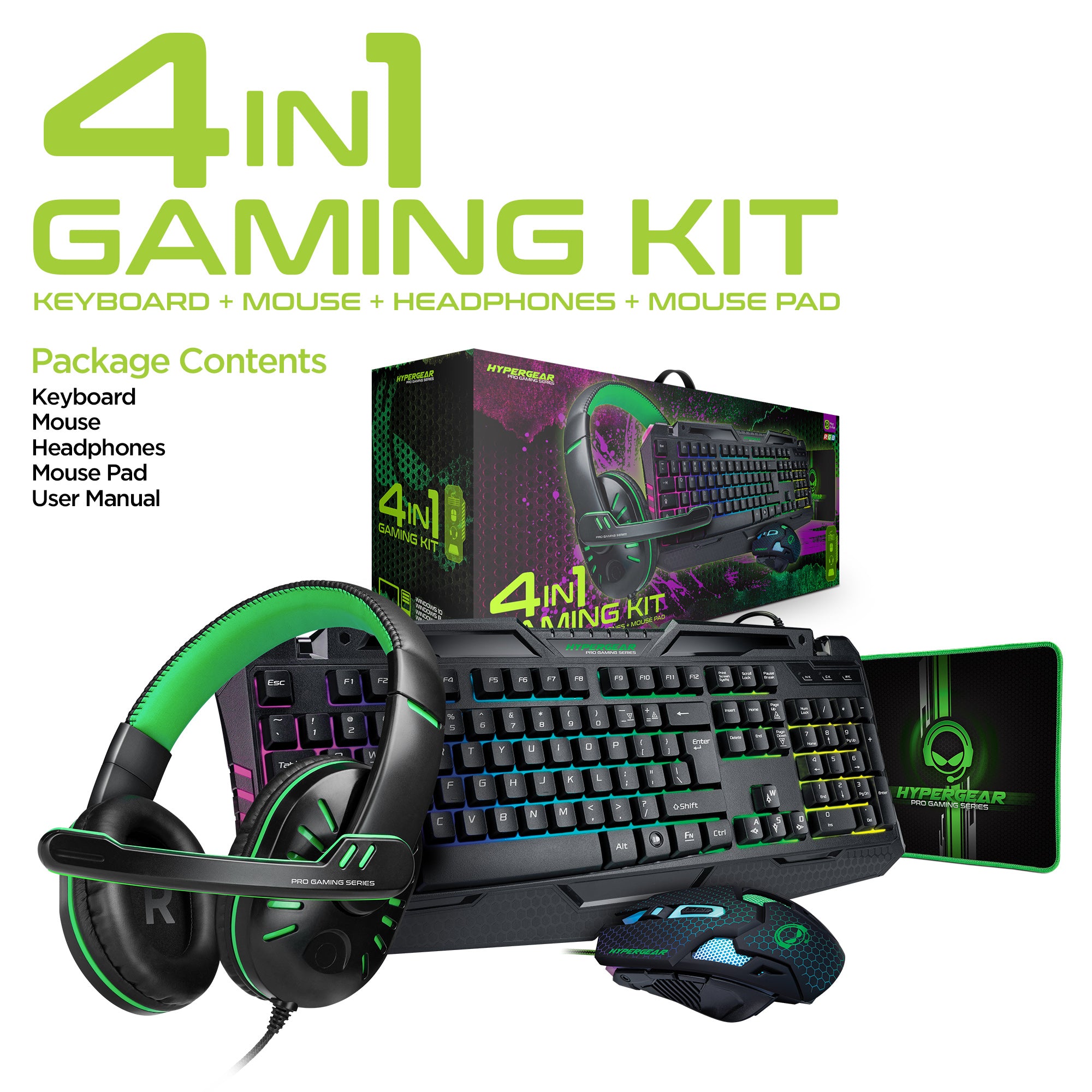 Free shipping on all US orders over $50
Orders Ship within one business day
30 Day Return Policy
Hassle-free Returns
4-in-1 Gaming Kit
Whether you're looking to get started in PC gaming or an experienced gamer looking for an emergency backup set, this 4-in-1 Gaming Kit has everything you need in one convenient package.
Unbox. Plug. Play
Set up is a breeze! Don't worry about having to customize your computer settings or install drivers, the keyboard, mouse, and headphones are ready to go right out of the box!


Designed for
High-Performance
Gaming
Enjoy a fast and consistent keystroke experience. This full-sized keyboard is ergonomically designed with 104 keys, an oversized spacebar, and F-key multimedia controls.


High-Accuracy
Tracking
Play to your full potential. This mouse is engineered with a gaming-grade optical sensor and a built-in 4-Level DPI button that allows you to switch on-the-fly between 800/1200/1600/2400 DPI sensitivity. No matter your style of gameplay, you can gain a competitive edge with superior tracking and reliable on-screen response.
Uncompromising
Sound
Premium 40mm neodymium drivers deliver extreme audio precision with powerful bass, detailed mids and clear highs that ensure you never get caught off-guard. The in-line volume wheel allows for quick and easy adjustments while you're in-play.
Light it Up
Featuring customizable RGB backlighting you can select the perfect color effect to match your mood and look great on your desktop. It's perfect for night or low-light use. Choose from solid of breathing light effects and customize even further by selecting the brightness and breath speed that will keep you in the zone.
Gear Up
for the Game
Everything you need in one convenient package..
California Prop 65 Warning
WARNING : Cancer and Reproductive Harm www.P65Warnings.ca.gov
I need help with a item of this kit!
I need help with the headset I bought this kit mainly for the headset and the headset does not work, I have a Xbox one S and I assumed the mic would work for any console pc or not. Unfortunately it does not.
The keyboard and mouse are good but the mouse pad and headphones are not
Dogshit headphones
The keyboard and mouse is nice, however the mousepad is not smooth at all (bumpy) and the headphones are absolutely horrid. Mic quality is alright, but there is NO surround sound at all! and the audio quality is mid... anyways don't buy this lol you'd be better off buying a kit from another company and stuff.
Horrible Don't Buy There are better Alternatives
First of all the keyboard had a very horrible feel to it but the led were okay
The Mouse was horrible the second I dropped it from my hand when i picked it up and dropped it ( from about 5 inches) the scroll wheel instantly broke.
The headphones are the worst headphones I've ever felt. I left my pc on when I went to sleep and when I woke up the whole left side didn't work the mic cable was really short so you probably have to go out and buy a mic.
The Mousepad is decent and I still use it just wish it was smoother.
DON'T BUY THIS IS HORRIBLE JUST BUY A BETTER KEYBOARD, MOUSE, AND HEADPHONES THERE ARE WAY BETTER ALTERNATIVES FOR THE PRICE.

Orders Ship within one business day

30-day Returns

Hassle-free Returns