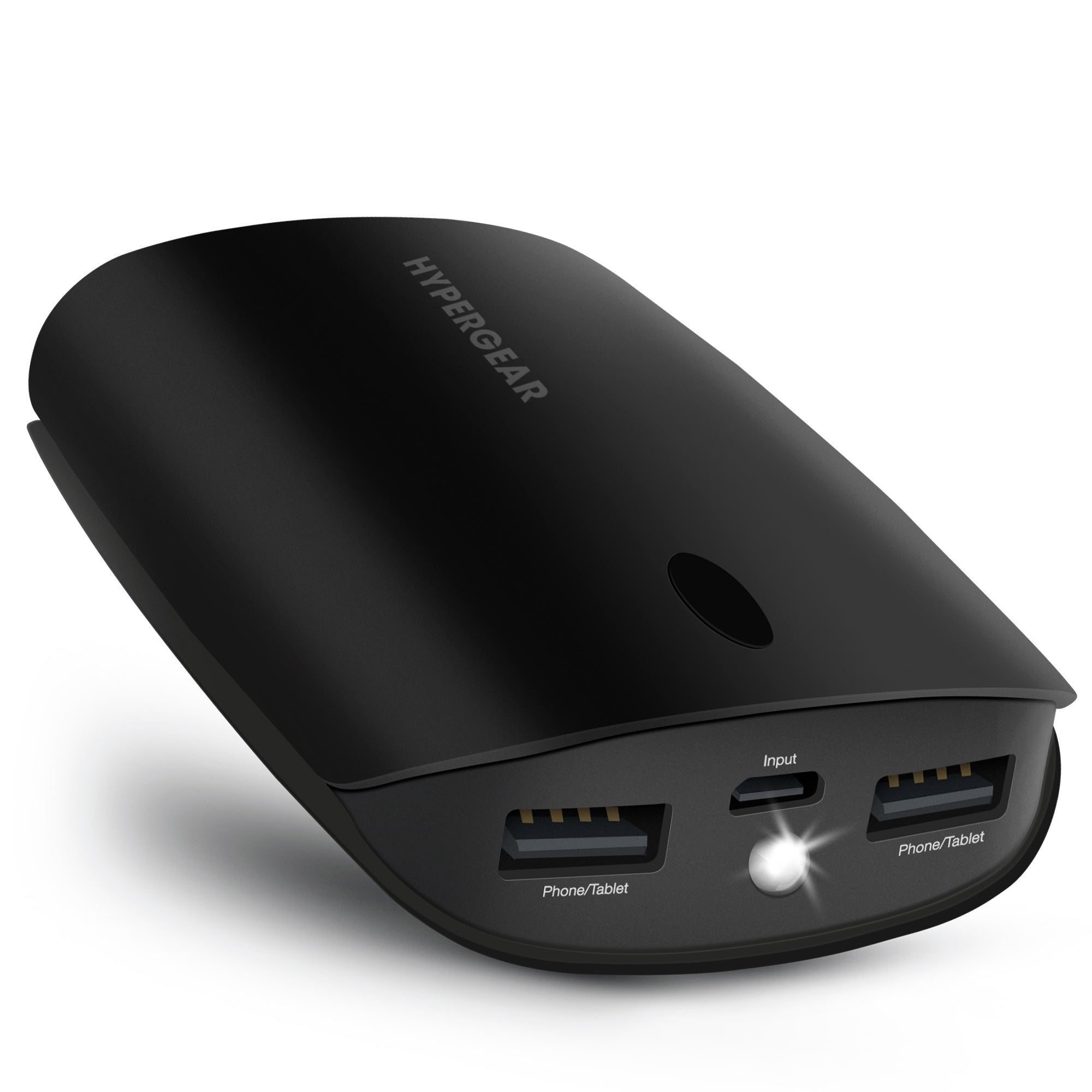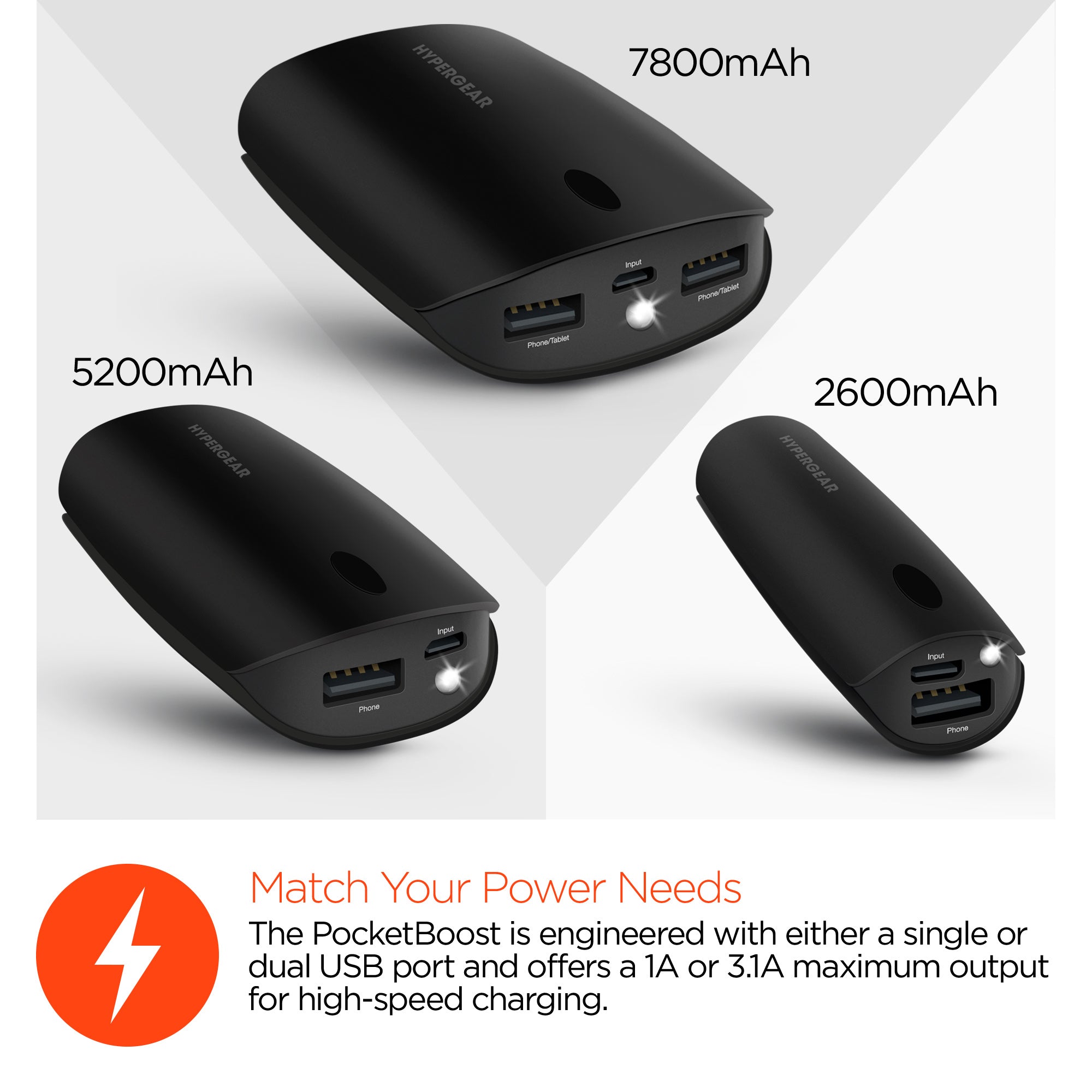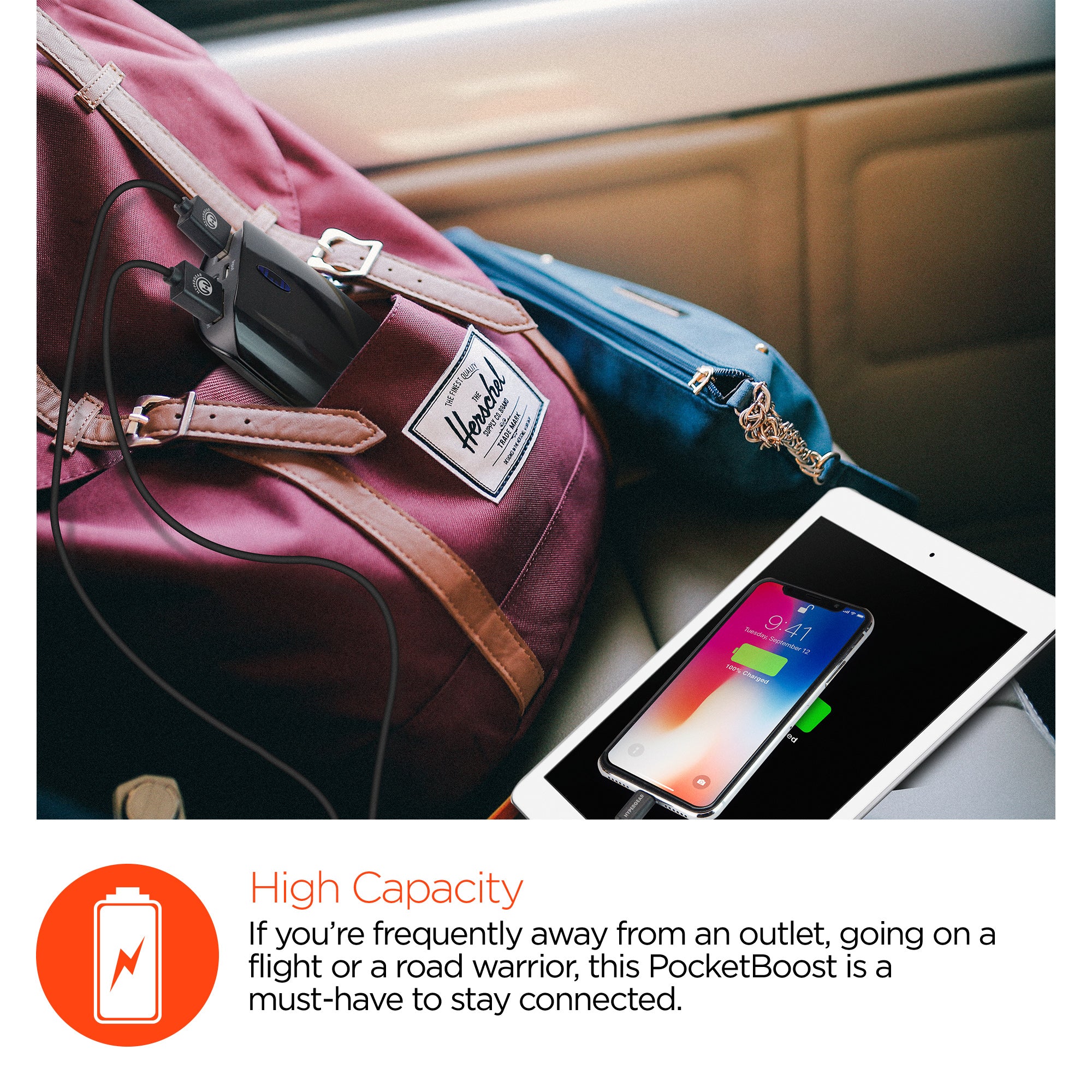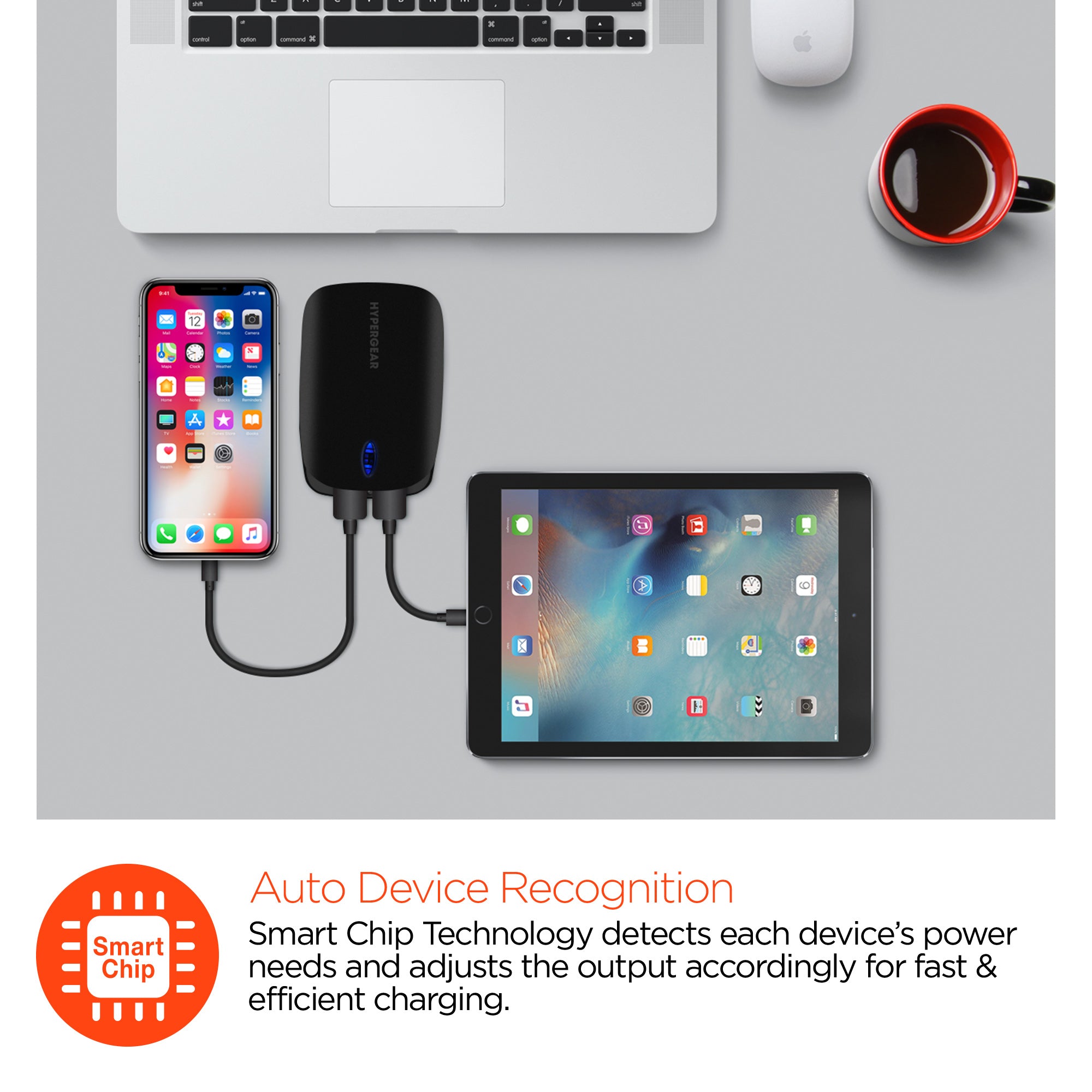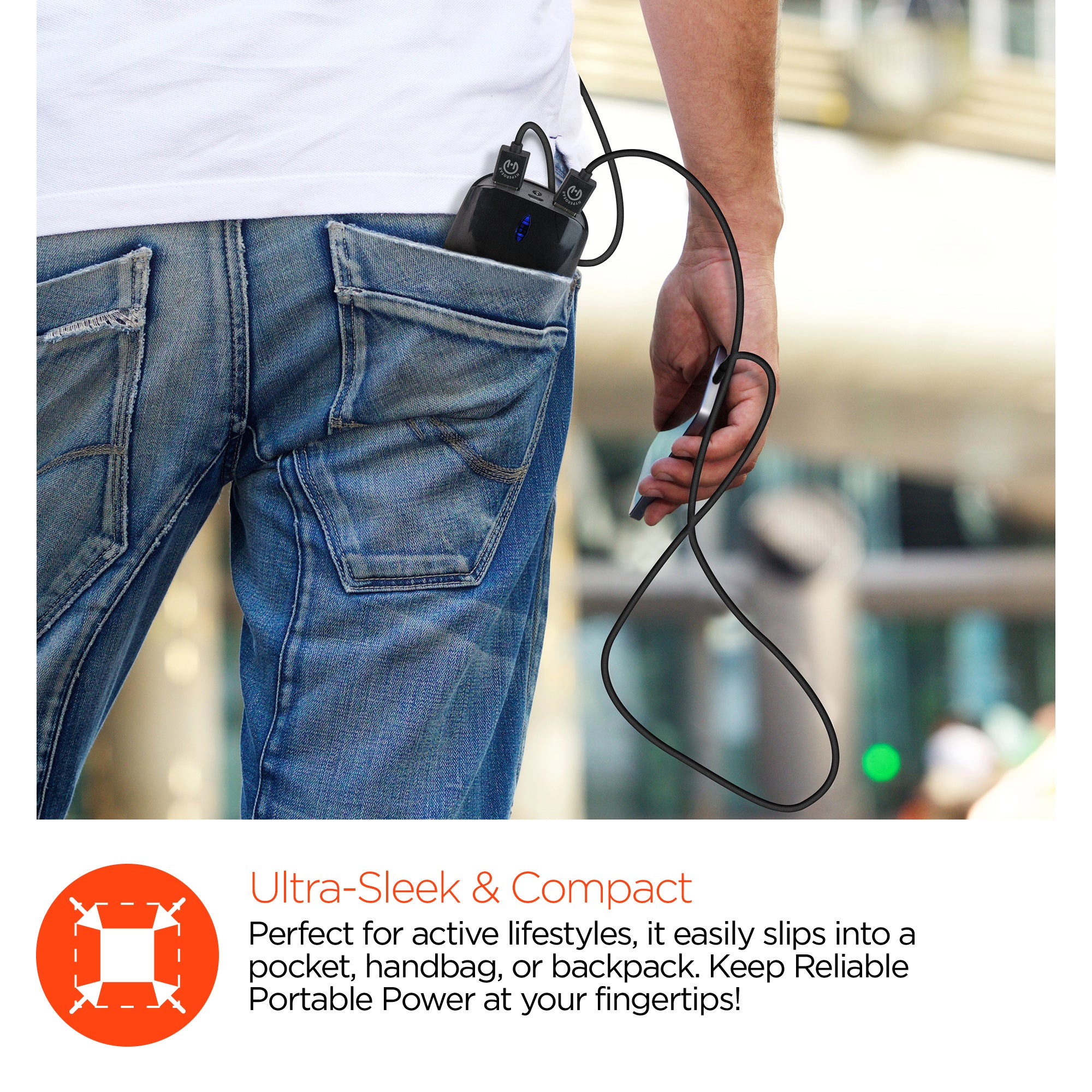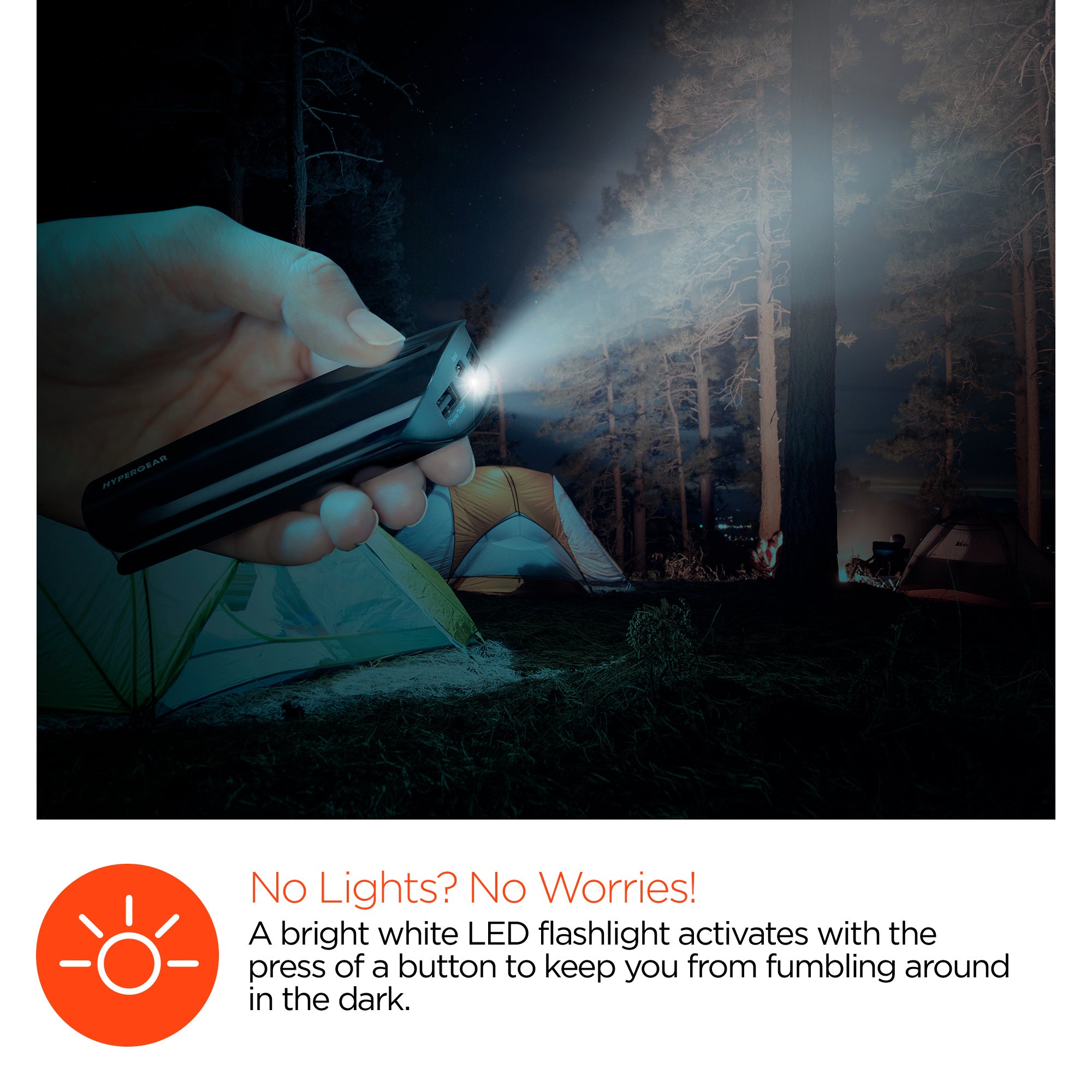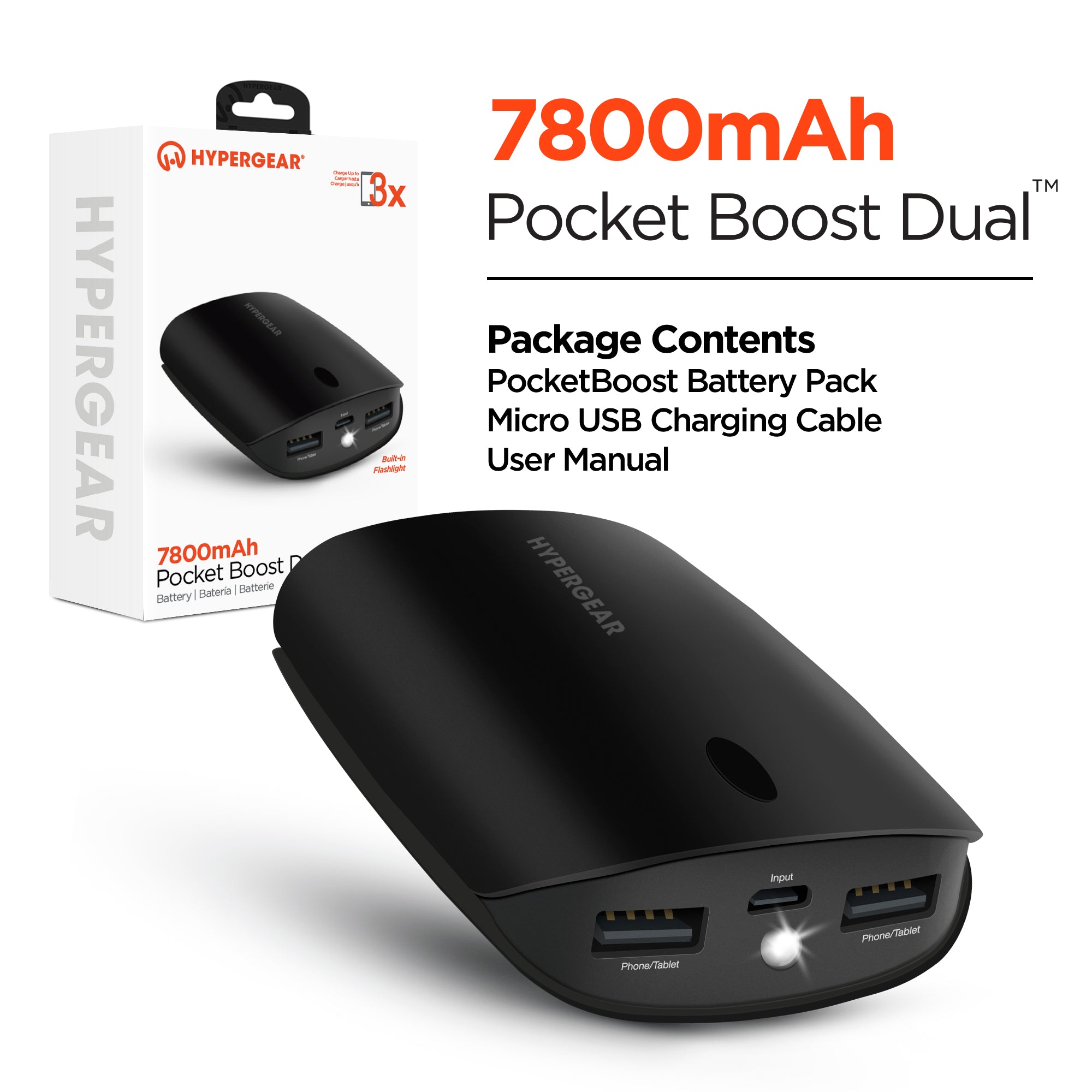 Free shipping on all US orders over $50
Orders Ship within one business day
30 Day Return Policy
Hassle-free Returns
Reliable. Portable. Power.
Designed to fit right in your pocket, the portable HyperGear Pocket Boost Portable Battery is the go-anywhere ultra-modern charger. Enjoy peace of mind that you have the best possible backup power source for your mobile devices whenever you're away from an outlet or off the grid. Choose from 3 capacity options to extend your talk, music, and gaming experiences on the go. As an added feature, you can illuminate your way with the built-in LED flashlight.
Auto Device
Recognition

Built-in
Flash Light

Ultra Compact
and Lightweight

Micro USB
Cable Included
---
Auto Device Recognition
Smart Chip Technology detects each device's power needs and adjusts the output accordingly for fast & efficient charging.
---
No Lights? No Worries!
A bright white LED flashlight activates with the press of a button to keep you from fumbling around in the dark.
---
High Capacity
If you're frequently away from an outlet, going on a flight or a road warrior, this PocketBoost is a must-have to stay connected.
---
Ultra-Sleek & Compact
Perfect for active lifestyles, it easily slips into a pocket, handbag, or backpack. Keep Reliable Portable Power at your fingertips.
---
Guaranteed Reliability
HyperGear products are performance tested and vetted through a rigorous quality inspection process to ensure reliability. HyperGear offers friendly customer service and a Limited One Year Warranty to the original purchaser that the product shall be free of defects in design, assembly, material, or workmanship.
Package Contents:
• Pocket Boost Dual Battery
• Micro USB Charging Cable
• User Manual
*Results based on iPhone 8 and may vary.
California Prop 65 Warning
WARNING : Cancer and Reproductive Harm www.P65Warnings.ca.gov
Customer review
So I bought this specifically because one I was going to a Chris Brown concert I wanted to be able to walk in with a charged phone and out with one two because my phone always die at the wrong timing at that concert was my first time using it fully charged it charged my phone all the way to 100% and it only lost one bar tell me that's not amazing
Customer review
I purchased this portable charger for my son's birthday. He opened it up right away and was pleased that it came with a full charge. He does wish it came with a charging head so that he could charge it with an outlet. He will just need to use one that he has for another device. It is small, so therefore convenient to carry with you and provides a decent charge. Very good quality portable charger for the price!! I would recommend!
Customer review
Surprisingly small, but powerful. The unit would almost (and I mean it's close) fit inside of an Altoids tin. Easy to slip into your pocket. Looking forward to trying the charger out tonight during a night out, when it's been idle for 5-7 hours.
Customer review
Portable charger was purchased to charge cell phones and IPads away from a power source. Very convenient as I find myself charging my phone on the couch while watching TV or in other locations around the house. The charger is small and will charge a number of things before requiring the need to re-charge it.
Customer review
For the price I paid for this charger it's completely worth it! Never have to worry about my phone going dead while I am out and about!

Orders Ship within one business day

30-day Returns

Hassle-free Returns