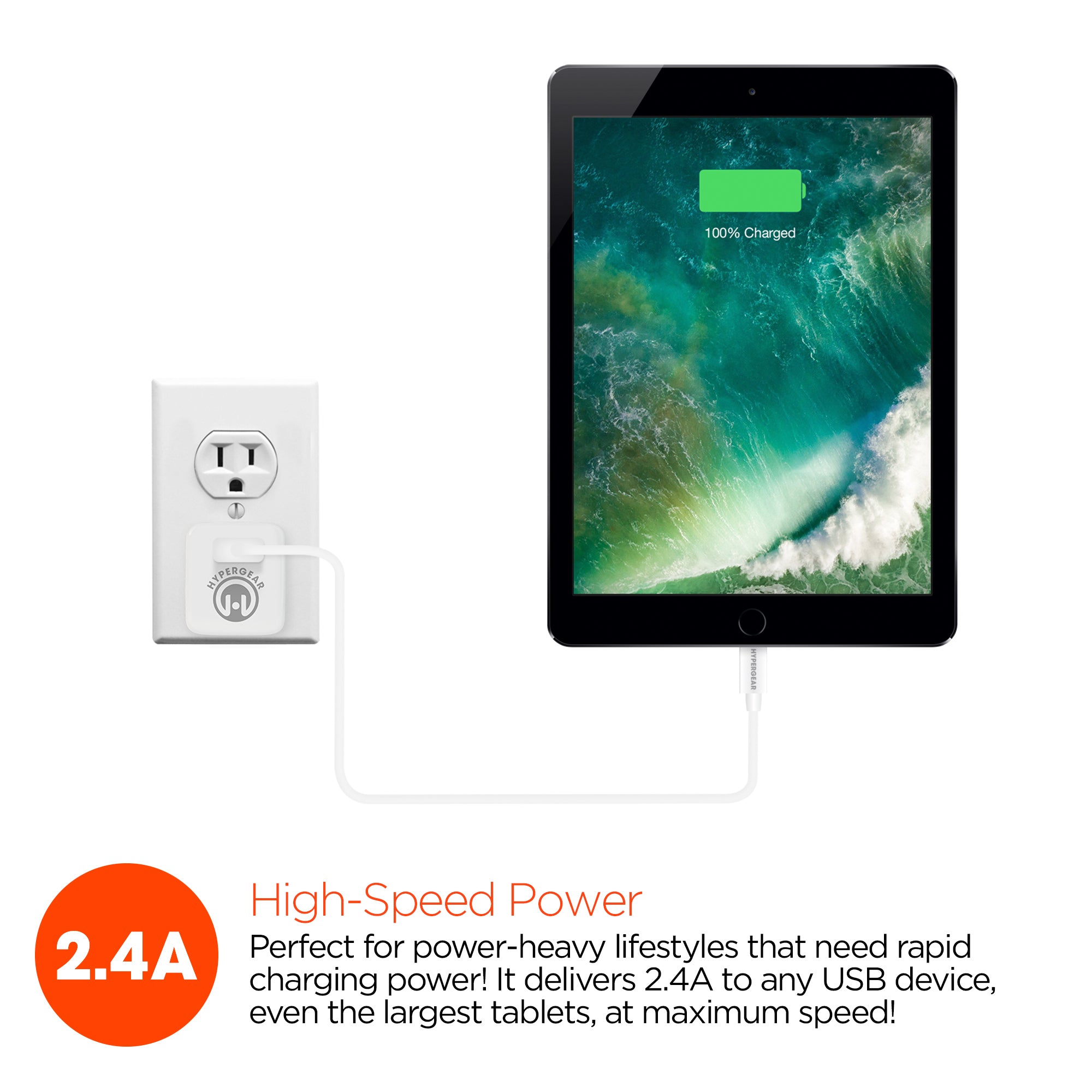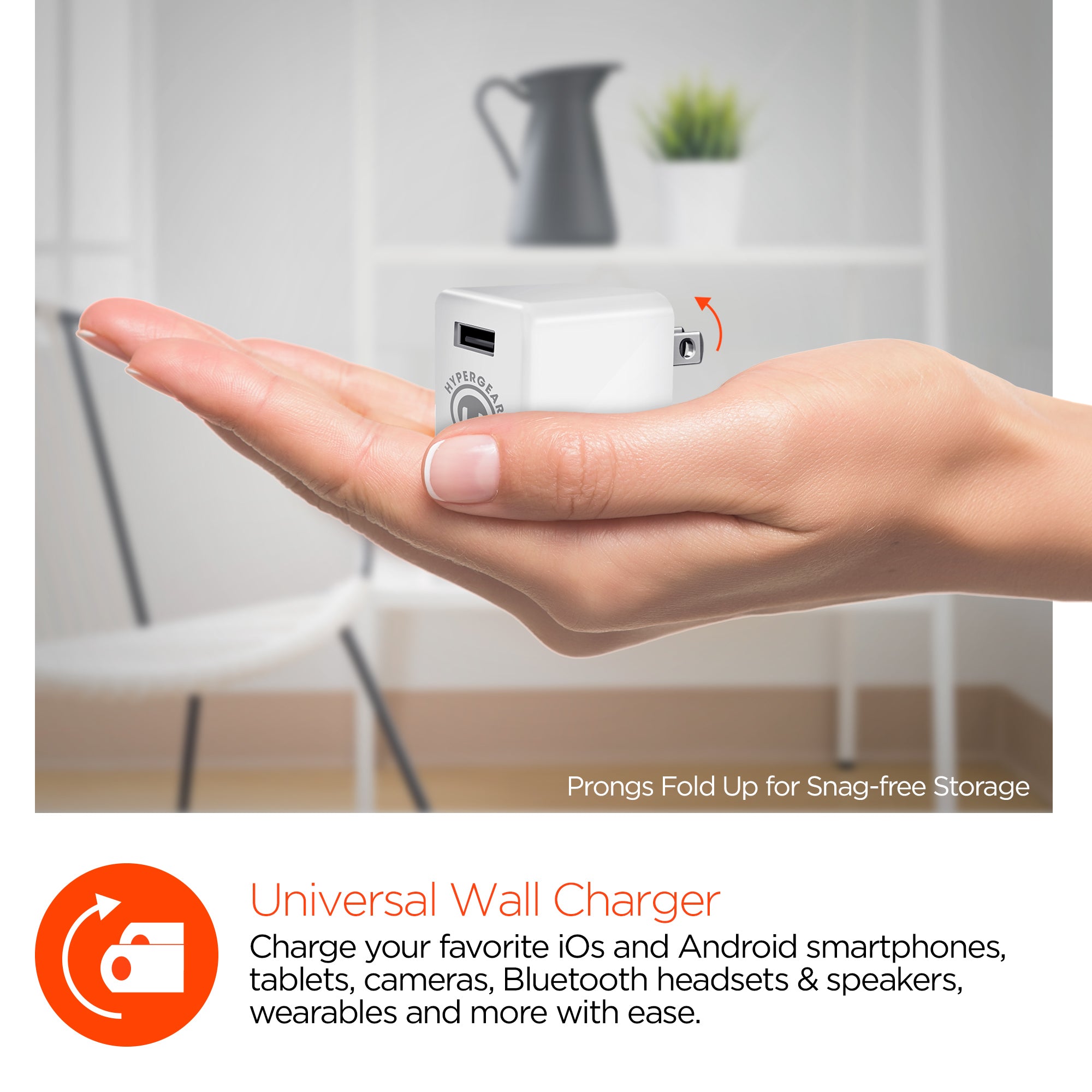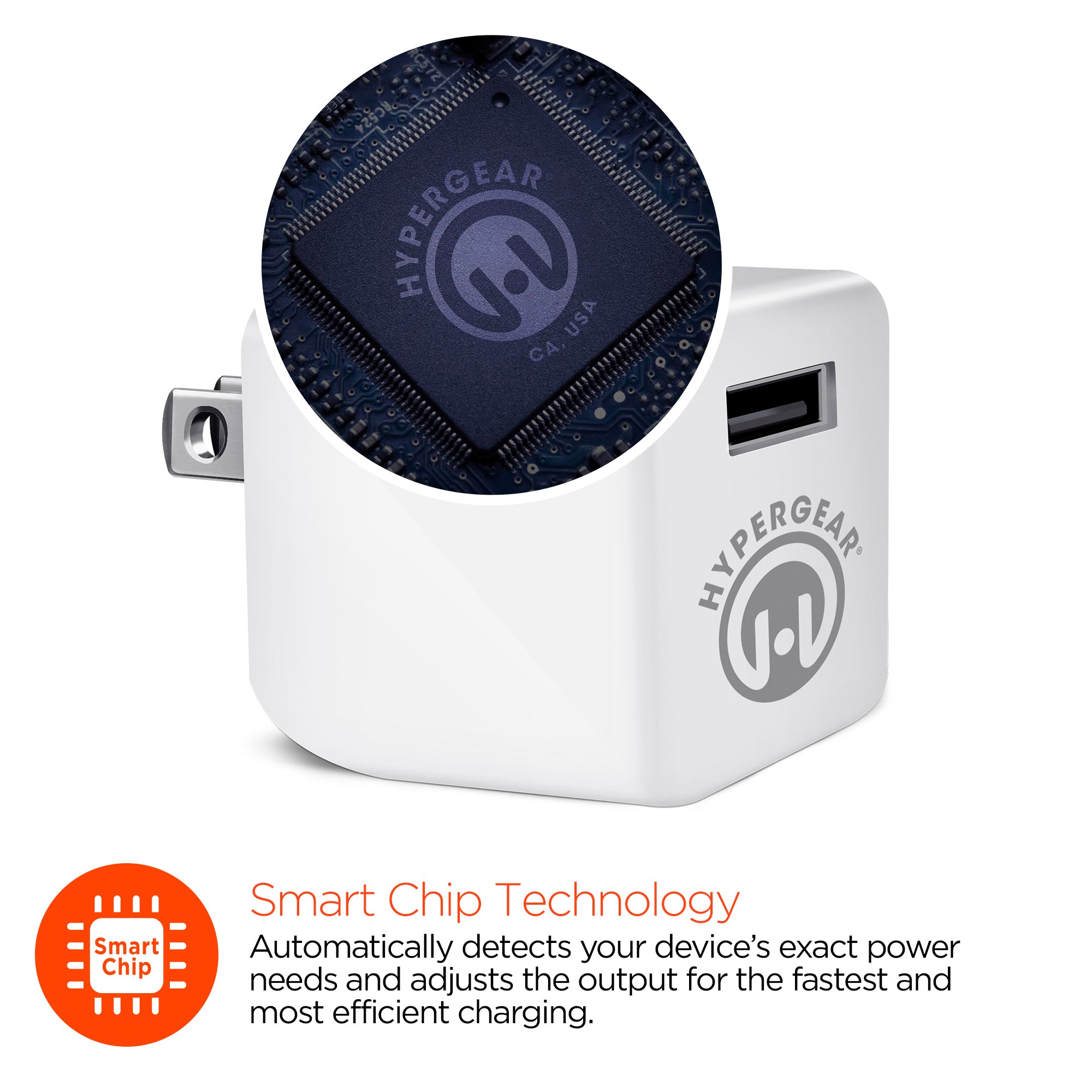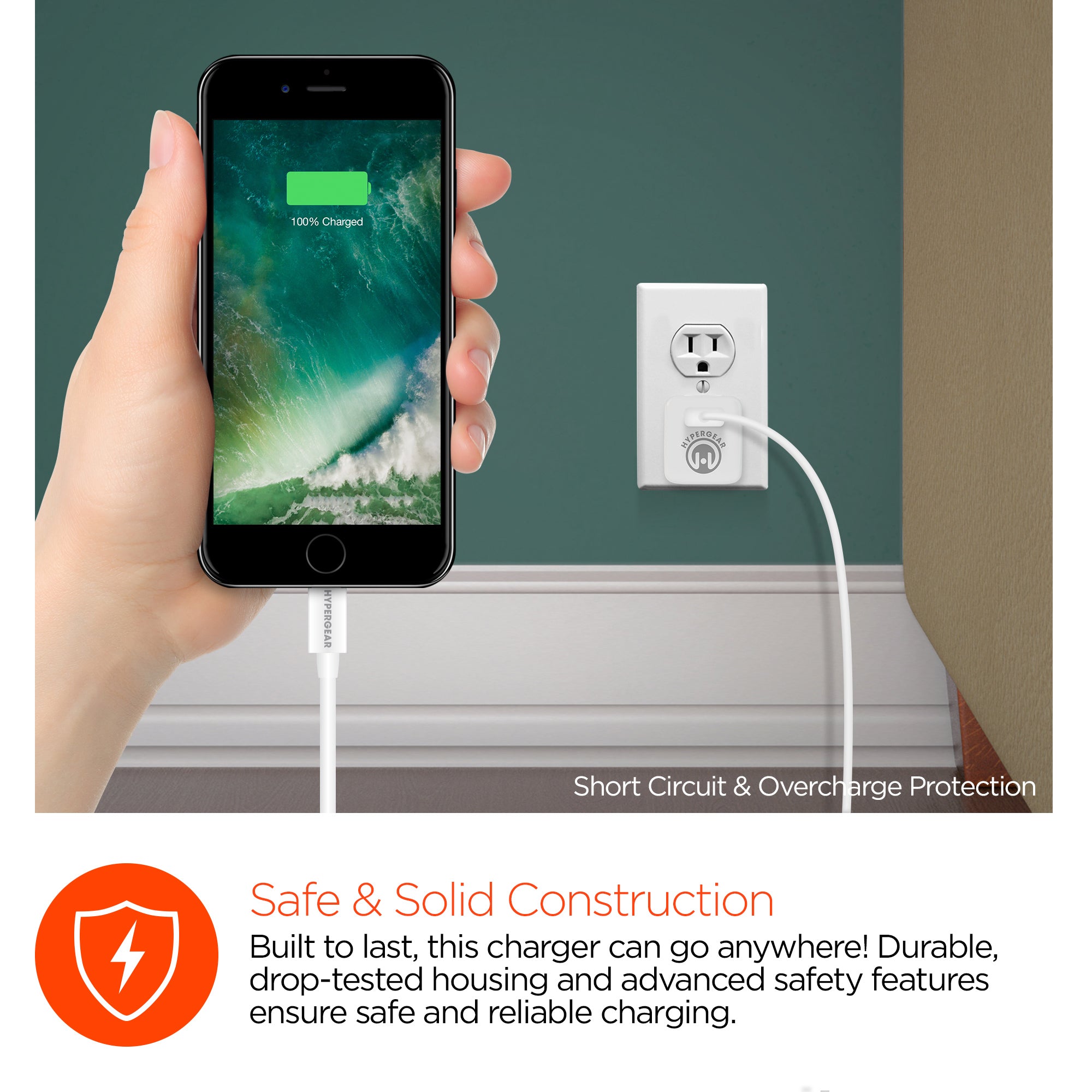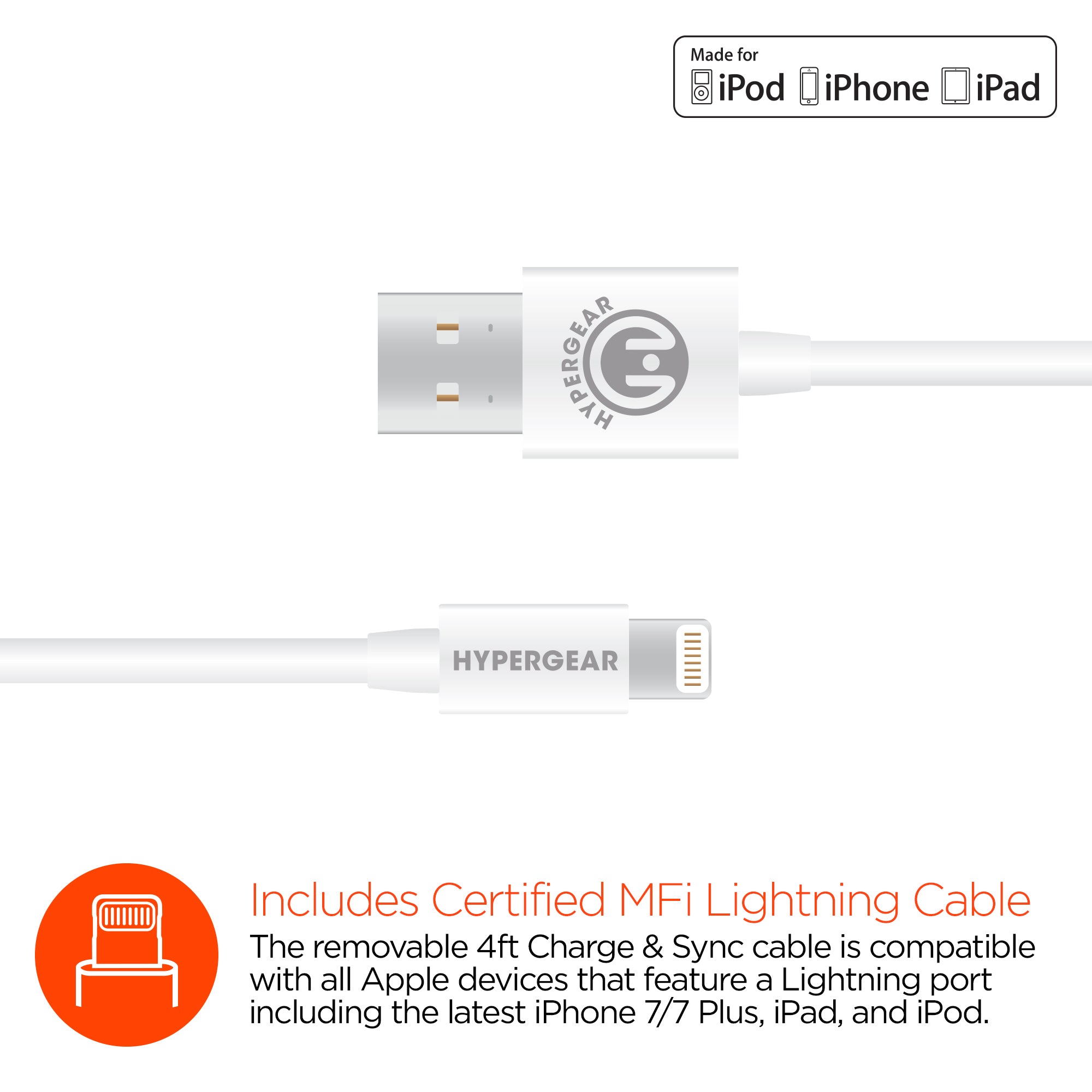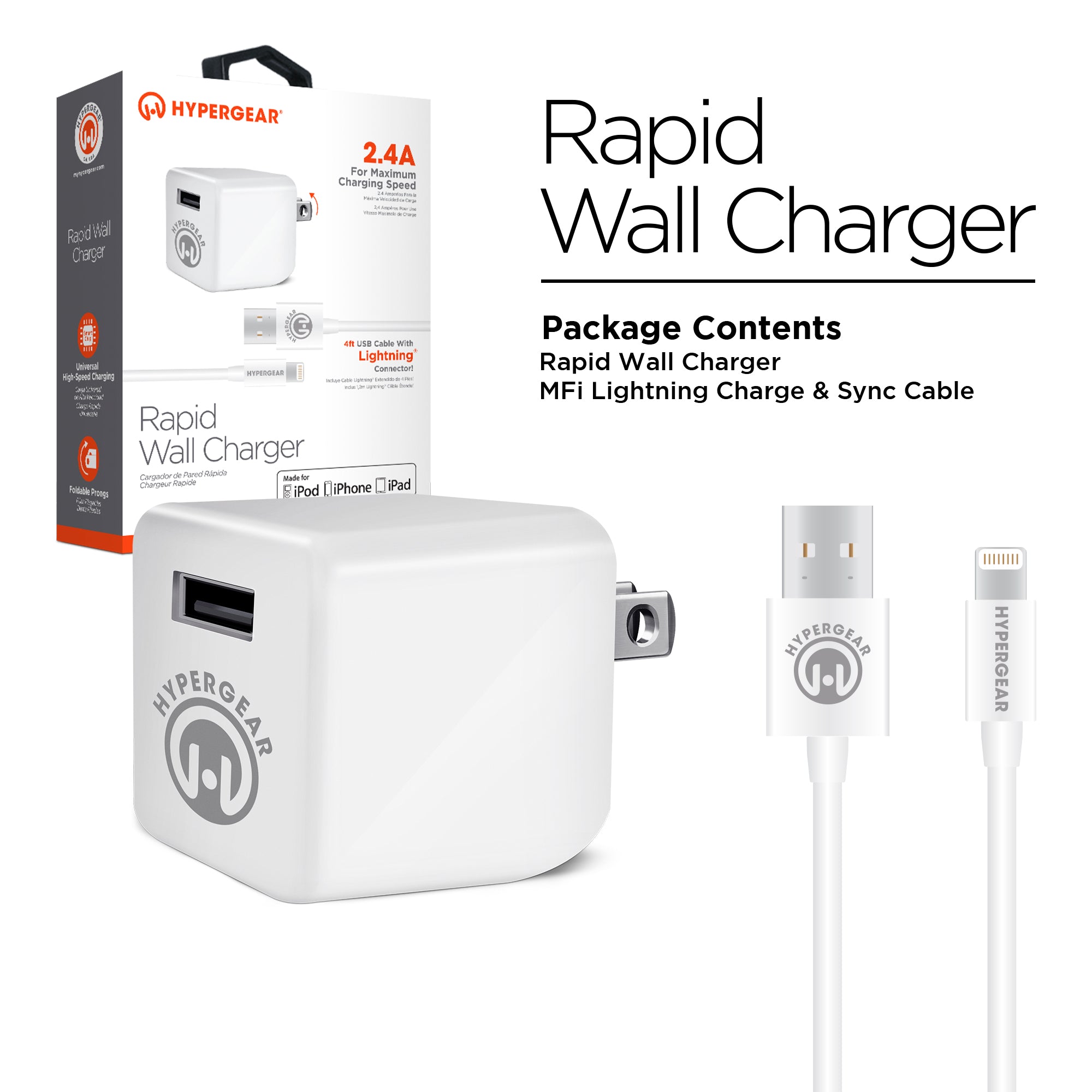 Free shipping on all US orders over $50
Orders Ship within one business day
30 Day Return Policy
Hassle-free Returns
Stay Fully Powered
All Day, Every Day!
Stay Fully Powered All Day, Every Day!This pocket-sized charger delivers 2.4 amps of pure power at lightning-fast speed. It's ideal for all your charging needs whether you're at home, in the office, on a trip, or on the go.
Powerful
Output

High-Speed
Charging

Foldable
Prongs

Universal for
All Devices
---
Includes Certified
MFi Lightning Cable
The removable 4ft Charge & Sync cable is compatible with all Apple devices that feature a Lightning port including the latest iPhone 7/7 Plus, iPad, and iPod.
---
Universal
Wall Charger
Charge your favorite iOS and Android smartphones, tablets, cameras, Bluetooth headsets & speakers, wearables and more with ease.
---
High-Speed
Power
Perfect for power-heavy lifestyles that need rapid charging power! It delivers 2.4A to any USB device, even the largest tablets, at maximum speed!
---
Safe & Solid Construction
Built to last, this charger can go anywhere! Durable, drop-tested housing and advanced safety features ensure safe and reliable charging.
---
Smart Chip Technoogy
Automatically detects your device's exact power needs and adjusts the output for the fastest and most efficient charging.
---
GUARANTEED RELIABILITY

HyperGear is so confident in the reliability and performance of this product that we offer a hassle-free Limited Lifetime Warranty.


California Prop 65 Warning
WARNING : Cancer and Reproductive Harm www.P65Warnings.ca.gov
Customer review
I am very disappointed! I bought the Hypergear Rapid Wall Charger back in April and it's already not working. I had to purchase another one today, since I was in a pinch,
and I am praying this one is going to last me MUCH longer than the first one. I have had other chargers that were basic which have lasted me for years. These chargers are not
cheap and if this one doesn't last longer than 8 months, I can guarantee I will never purchase this product again.
Customer review
This product serves its purpose. I am satisfied with the product. I could use the cord a bit longer but it works fine.
Customer review
Still a new purchase. Under 3 weeks, but so far it's worked great.
Customer review
My wife loves the dependability of these chargers.
Customer review
Lately I have been having issues with the cords not being "authentic" therefore my phone will say it does not support the cable. It worked and the response of customer service was great. My charger did not work and they were quick to send a replacement.

Orders Ship within one business day

30-day Returns

Hassle-free Returns