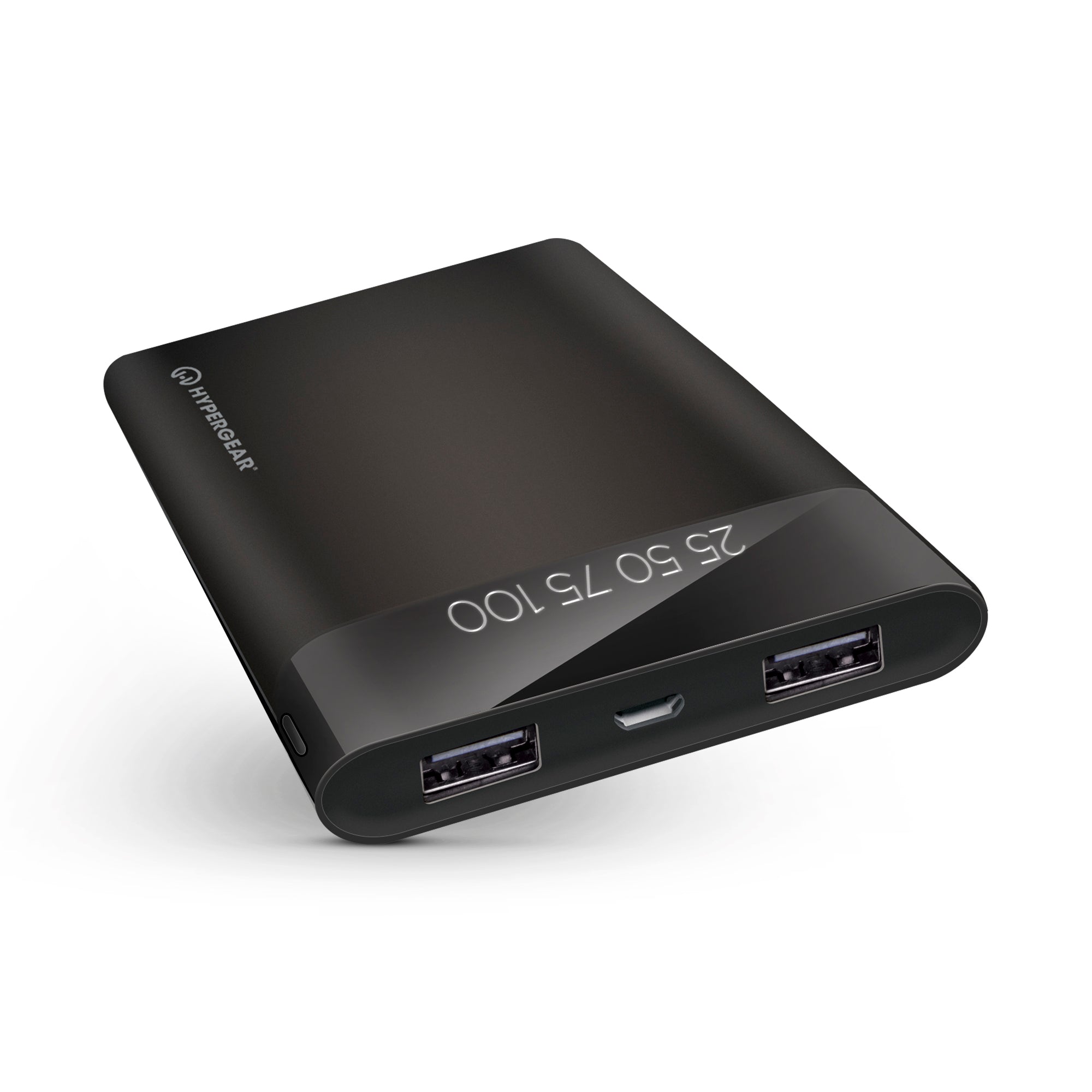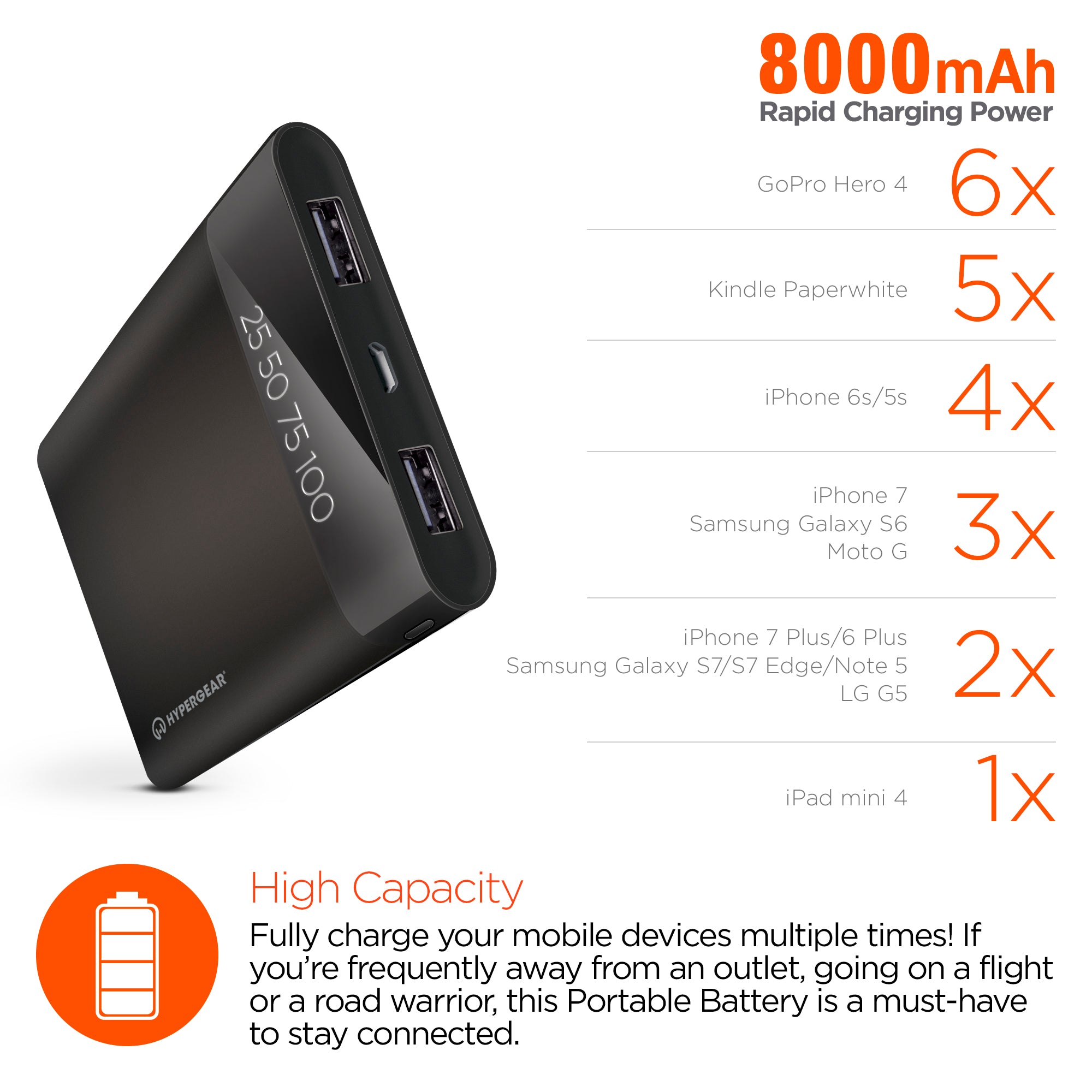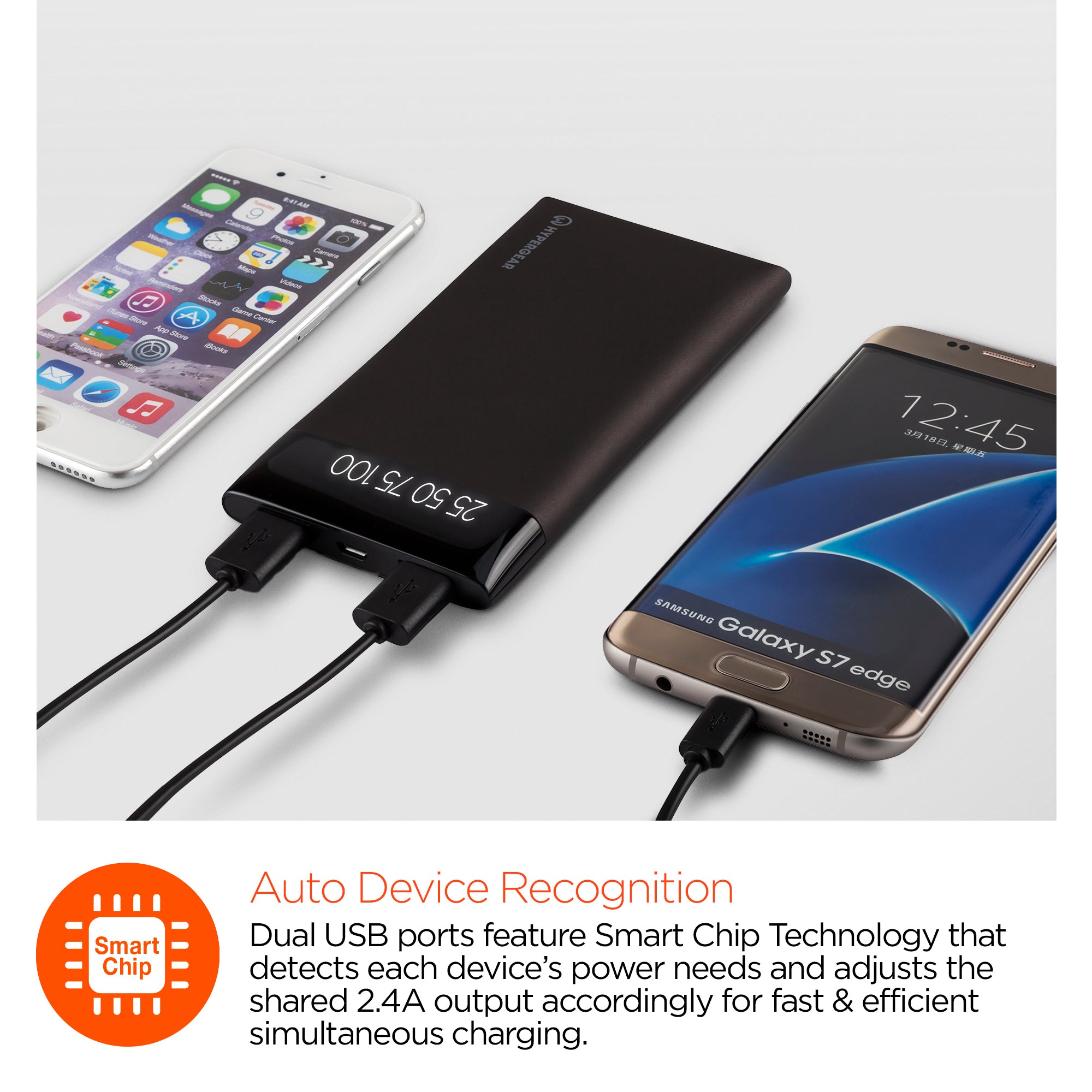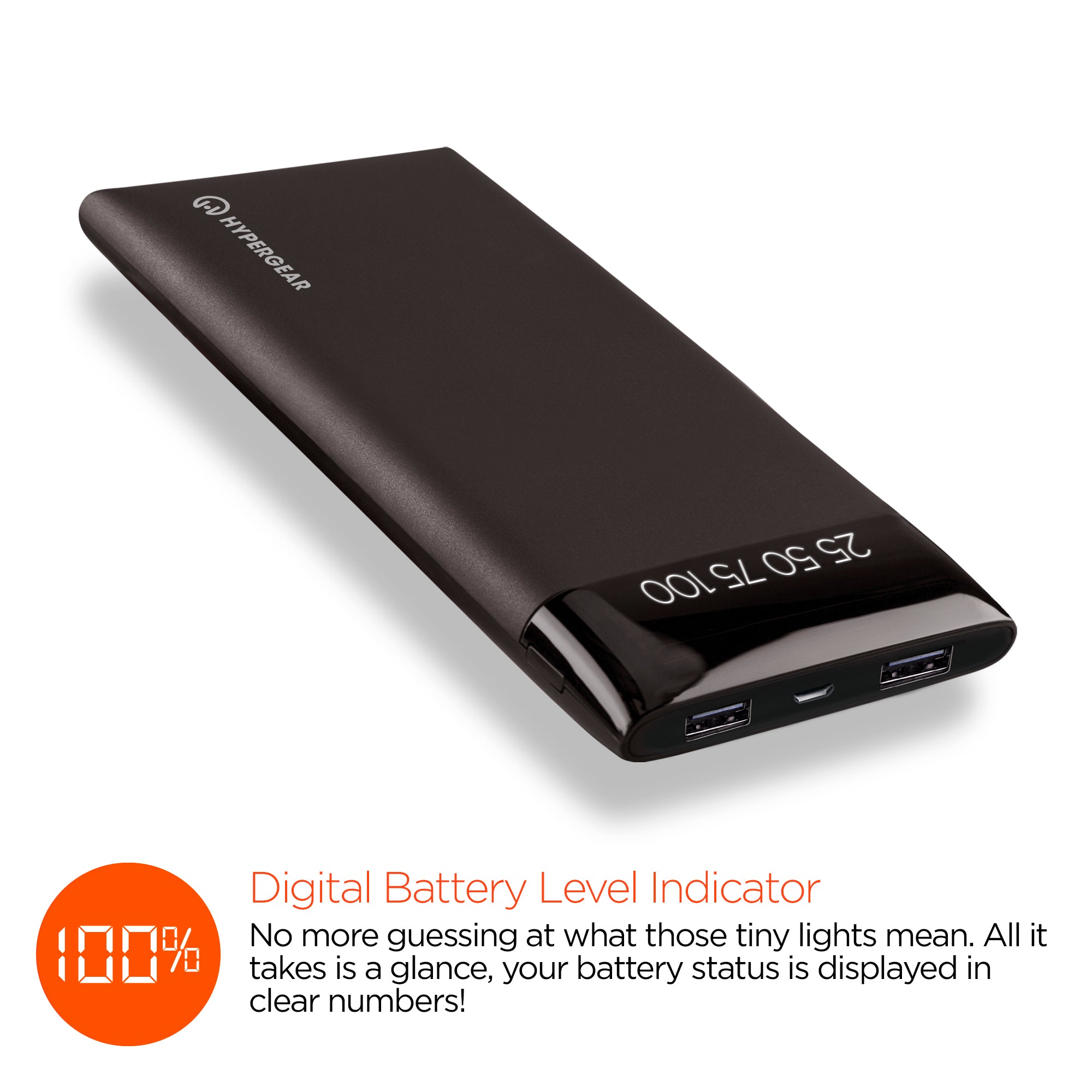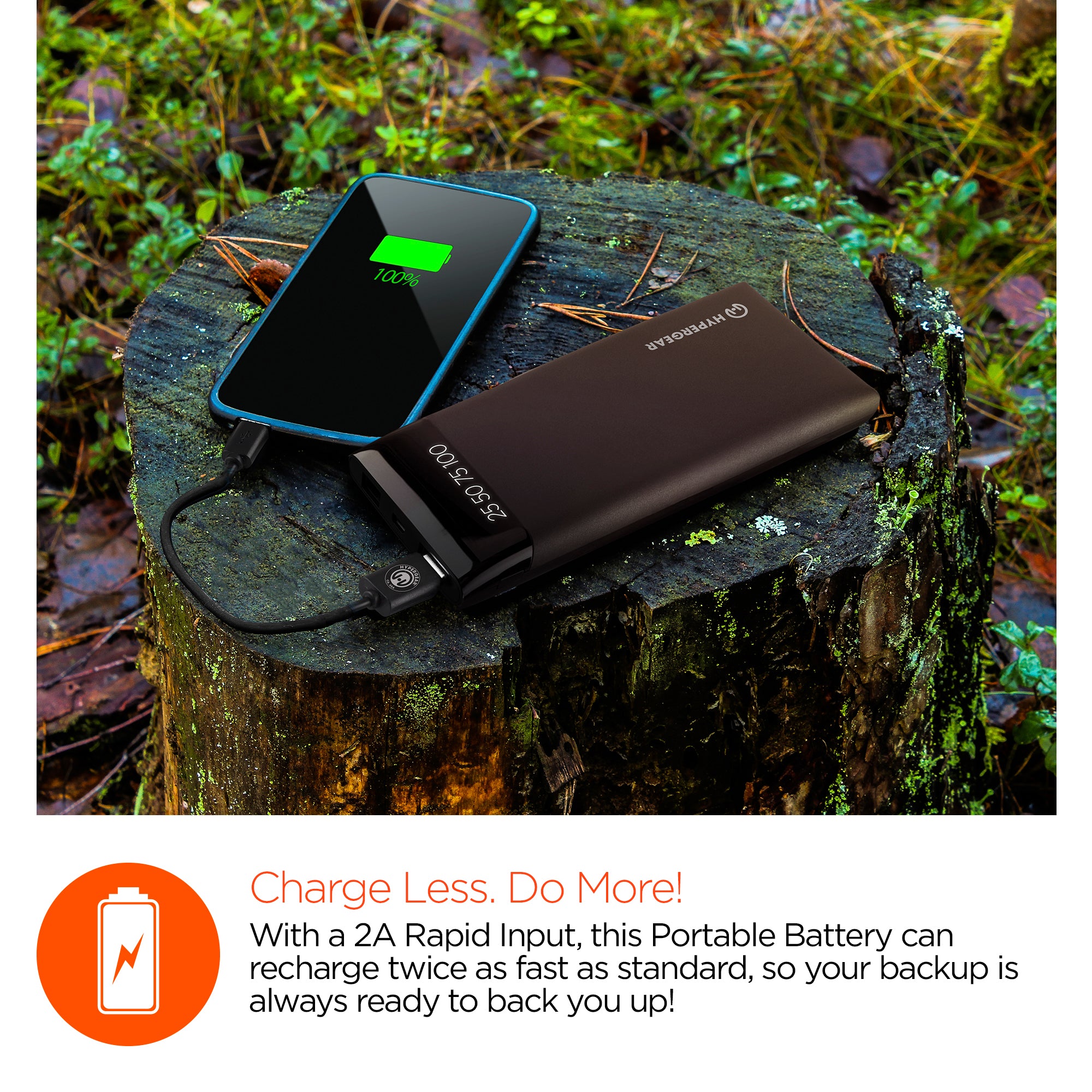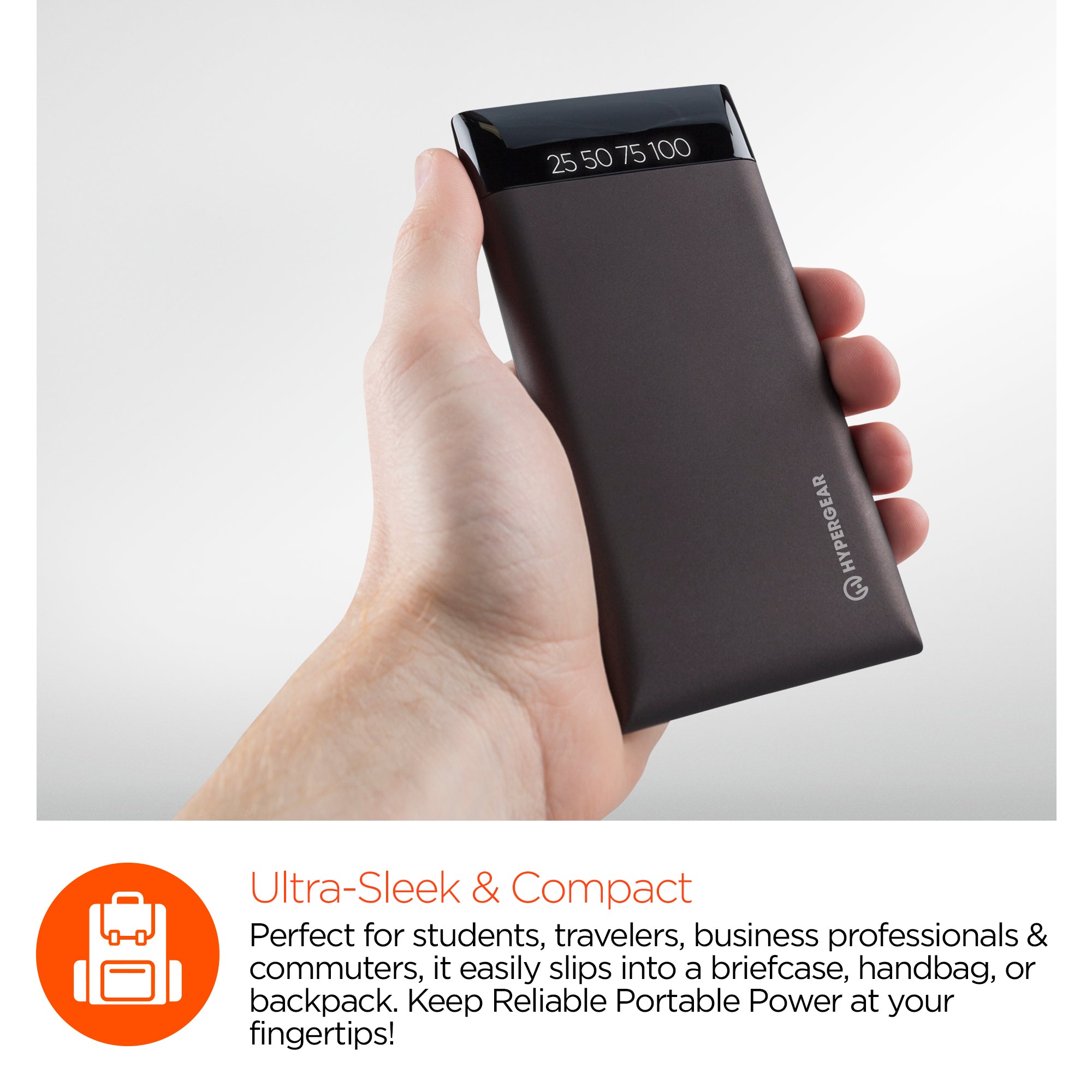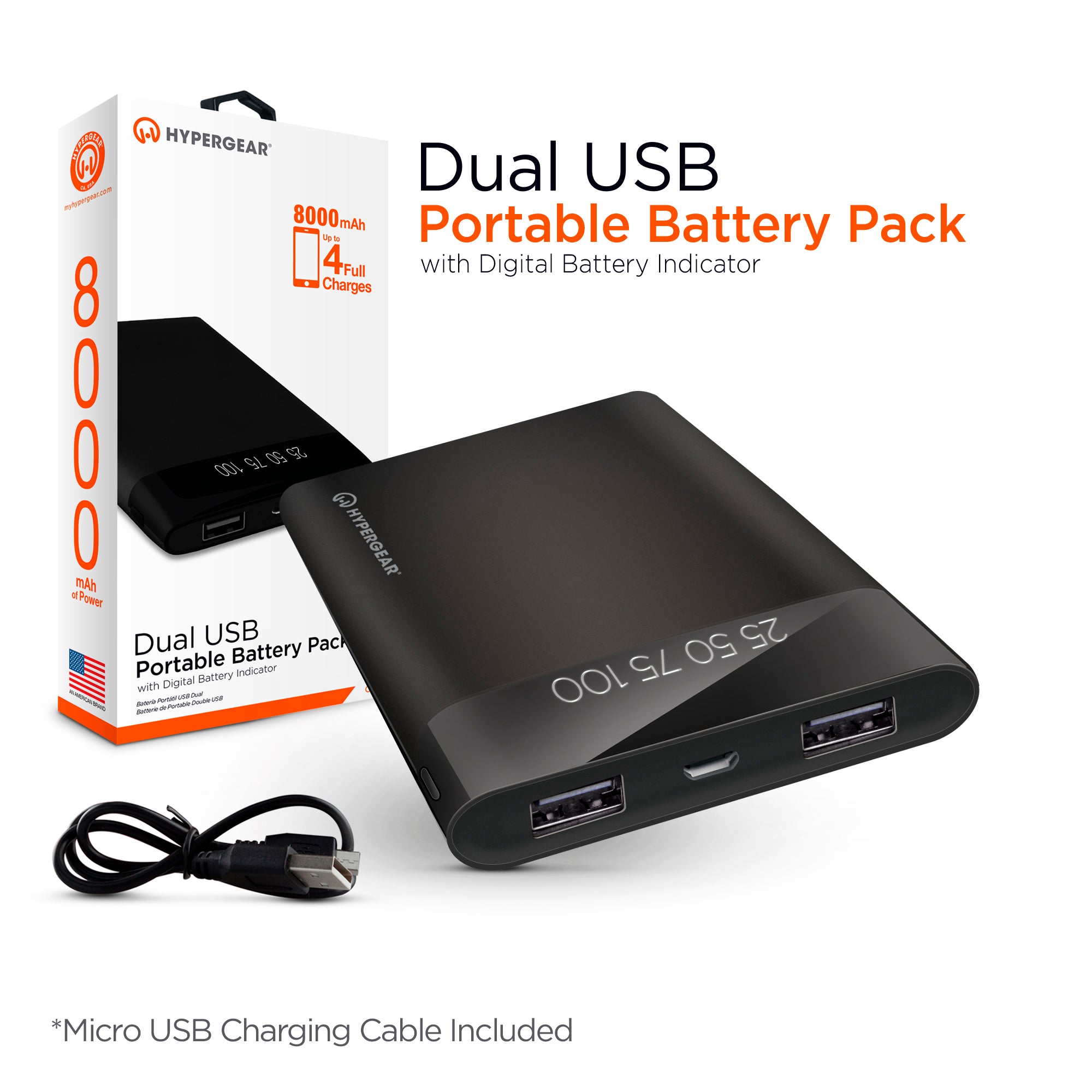 Free shipping on all US orders over $50
Orders Ship within one business day
30 Day Return Policy
Hassle-free Returns
Dual USB Output
Charge 2 devices simultaneously from drained to full multiple times! The 2.4A maximum output is shared between the 2 ports for simultaneous charging (1A for Phones + 2.4A for Tablets)
---
Auto Device Recognition
Engineered with Smart Chip Technology that automatically detects each device's power needs and adjusts the output accordingly for the fastest and most efficient charging experience possible.
---
Digital Battery Level Indicator
Your power levels are displayed in actual numbers, so you can easily check on your battery status and ensure your backup is always ready to Back You Up. No need to guess at what those tiny lights mean!
---
Rapid Recharging Input
The 2A micro USB input port quickly sucks up fresh power, so your backup is always ready to back you up.
---
World Class Protection
Cutting-edge circuitry ensures you and your devices are protected from Overcurrent, Short-Circuit and Overcharge.
---
Stylish & Compact
The Dual USB Battery/Charger is perfect for students, travelers, business professionals, & commuters, it easily slips into a briefcase, handbag, backpack or carry-on, so you can always have reliable portable power at your fingertips.
---
Premium Construction
Built to last, this compact lightweight portable battery has a durable drop-tested housing with a sleek two-toned finish and easy-click power button conveniently located on its side.
---
Guaranteed Reliability
HyperGear products are performance tested and vetted through a rigorous quality inspection process to ensure reliability. HyperGear offers friendly customer service and a Limited One Year Warranty to the original purchaser that the product shall be free of defects in design, assembly, material or workmanship.
---
Safety Warning:Recharge with the included cable as standard cables may charge too slowly and damage/overheat the battery or cause a fire hazard.
California Prop 65 Warning
WARNING : Cancer and Reproductive Harm www.P65Warnings.ca.gov
Customer review
Liked it immensely when it worked, but the port where you plug in the cord to charge it went bad... tried several different cords but that wasn't the problem.
Customer review
Have had one for a few months now, works pretty much exactly as you would expect. I have not opened it up, but charging it on a 2 amp charger yields about a 4 hour charge which is consistent with an 8000mah battery. Can almost charge a galaxy s7 twice ( a 3,600mah battery) so yeah. Sleek design, holds up well to daily use and charges reasonably quickly. 10/10 would recommend. I would recommend checking if they still have any.
Customer review
Good value - keep in my purse
Customer review
Works just as described. Easy to use and small enough to carry easily. The price sealed the deal. Not expensive to pass up.
Customer review
Bought several for the holidays as stocking stuffers, nice looking battery pack. The gift recipients love them, and my wife kept one for herself. I would recommend this if you are looking for a compact battery pack and the price couldn't get any better.

Orders Ship within one business day

30-day Returns

Hassle-free Returns